With all this rain daily, we have took to watching the hummingbirds and butterflies. Our butterfly bushes  and flower lovers love the rain.
I have a few hummingbird moths. I looked them up and some are tobacco hornworms and some are tomato hornworms, in the worm stage. Will these moths multiply and cause a problem for my garden in the spring? Should I do something to prevent problems later? Internet says they live in Colorado, we're a long way from there!
Here is a couple pics. I do not know what kind of worm these make into.   Jo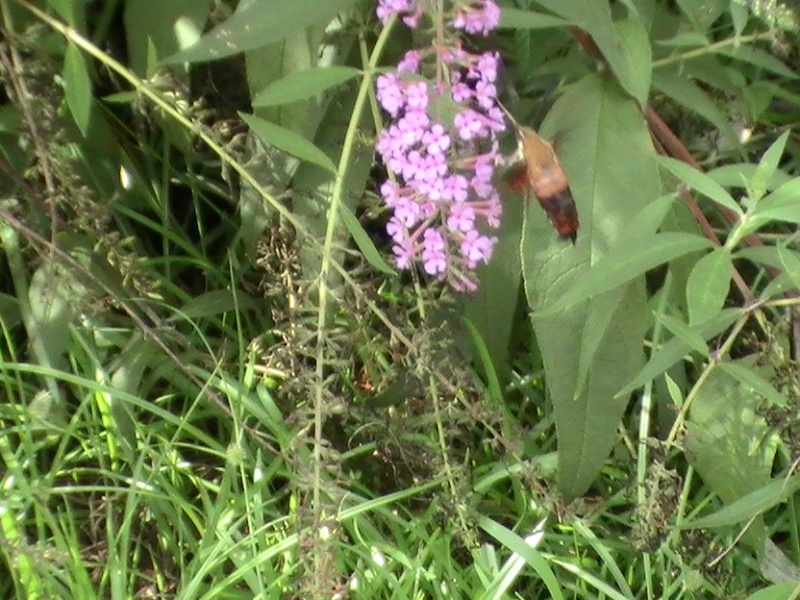 Posts

: 1532


Join date

: 2011-05-04


Age

: 63


Location

: Cottageville SC 8b



http://wildobs.com/record/new is a place to report wildlife encounters.



Posts

: 70


Join date

: 2013-06-27


Age

: 48


Location

: Texas



They are also called clear-winged hawk moths - not the same thing as hornworm.

"The clearwing sphinx larvae feed on the leaves of honeysuckle, hawthorne, dogbane, snowberry, viburnum, cherry and plum. They're not considered a pest."



Posts

: 367


Join date

: 2012-05-08


Age

: 76


Location

: Manassas, VA(7a) and Riner, VA (7a)



Great pictures and it sure is interesting!



Posts

: 1628


Join date

: 2010-06-04


Age

: 62


Location

: Northern Utah



I found a few articles, but none match the pics/moths I have. I will check my Moon flowers tomm. to see if they are hosting them. Jo

http://texasbutterflyranch.com/2012/06/21/loathed-by-gardeners-tomato-hornworms-morph-into-magnificent-sphinx-moths/

http://mastergardenerssandiego.org/faq/item.php?ID=53
This one talks about moon plant, and I have 2 that are very pretty and bloom at night.
http://www.ppdl.purdue.edu/PPDL/expert/tomato_hornworm.html

This mentions that tobacco hornworm is a Carolina Sphinx moth.
http://www.buzzle.com/articles/tobacco-hornworm-facts.html



Posts

: 1532


Join date

: 2011-05-04


Age

: 63


Location

: Cottageville SC 8b



---
Permissions in this forum:
You
cannot
reply to topics in this forum