Snapped this one a couple months ago.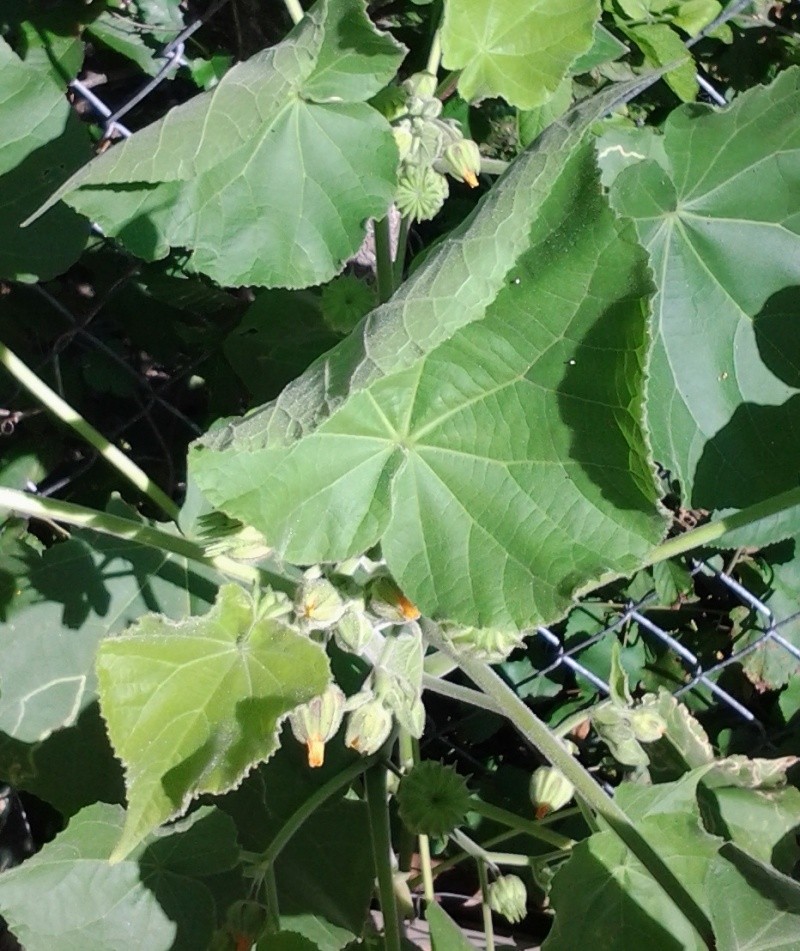 And here it is Today.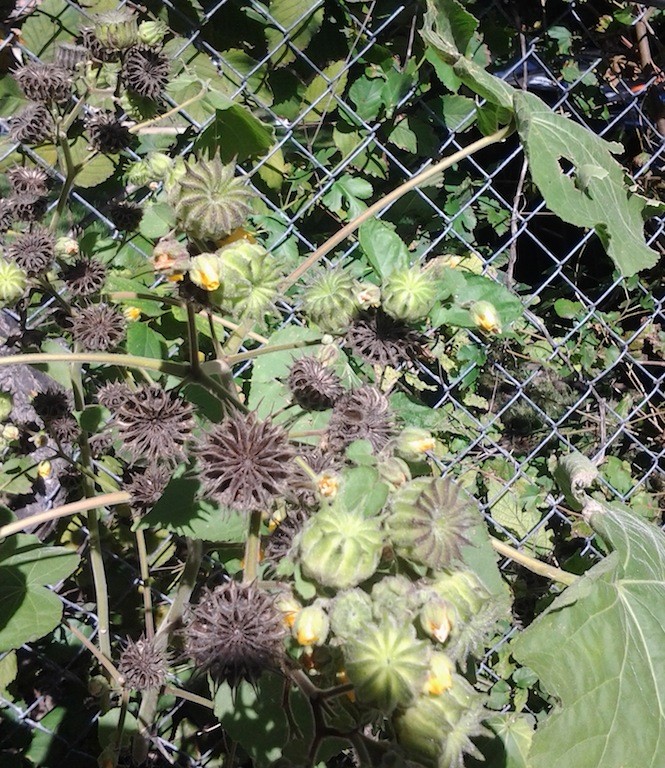 Any ideas?



Posts

: 355


Join date

: 2011-12-12


Age

: 70


Location

: Chicago, South Shore, c. 100yds to Lake Michigan, Zone 6a



Almost looks like a type of Mallow........ sort of. what does the Extension Service have to say?

http://stardragonflyherbals.blogspot.com/2012/07/medicinal-mystery-plant-and-cool-soup.html


http://en.wikipedia.org/wiki/Abutilon_theophrasti
____________________________
41 years a gardener and going strong with SFG.
http://squarefoot.creatingforum.com/t3574-the-end-of-july-7-weeks-until-frost
There are certain pursuits which, if not wholly poetic and true, do at least suggest a nobler and finer relation to nature than we know. The keeping of bees, for instance. ~ Henry David Thoreau
http://squarefoot.creatingforum.com/t1306-other-gardening-books

Forum Moderator Certified SFG Teacher




Posts

: 14165


Join date

: 2010-03-06


Age

: 54


Location

: Keene, NH, USA ~ Zone 5a



Velvetleaf:
Abutilon theophrasti
. And it is in the mallow family. Pretty leaves, tiny yellow flowers, but it's still a weed.

http://www.ppws.vt.edu/scott/weed_id/abuth.htm
pattipan



Posts

: 808


Join date

: 2010-03-04


Location

: WV -- Zone 6a



Thanks for the quick replies camprn and pattipan.
I've checked the links you each supplied, so I've gained some knowledge and useful information.
Thanks again!



Posts

: 355


Join date

: 2011-12-12


Age

: 70


Location

: Chicago, South Shore, c. 100yds to Lake Michigan, Zone 6a



It is also called Indian Mallow, and used to be planted on purpose - those seed heads were used as a stamp on butter pats for decoration once upon a time.  But it is so invasive that intentional planting was stopped.  Yet it still thrives.....

GG



Posts

: 3412


Join date

: 2011-02-16


Age

: 52


Location

: Zone 4A - NE SD



---
Permissions in this forum:
You
cannot
reply to topics in this forum