As we move along in this life, many of us are continually looking to learn, read up on and try the next thing - in all areas of our life and yes, in our garden.
Since I live on the East Coast, and have seaside access on a fairly regular basis up and down the coast, one of the new and the next thing to learn more about for me has been sea veggies and sea water and how it might benefit what we grow in a SFG.  As a health coach, I have explored and learned about the benefits of eating sea veggies, and the health benefits we feel when we spend time in the sea water.  It makes sense, in my opinion that there is a place for this nutrient dense abundant resource, if we live in a coastal area, to share it's benefits with what we grow in our Square Foot Gardens.
I keep Bladderwrack, shown below in a 5 gallon pail, filled with sea water, and then I add well water to the bucket to keep the goodness coming!  And, good food grows!
Recently, one of newly now certified instructors in Alaska shared that a water source was a challenge.  Although, it seems studies show that our garden plants benefit from being watered with sea water, it's appears to not be a daily solution to a water source challenge.  It does have it's nutrient benefits, much like compost and compost tea - so, in the spirit of opening the conversation - anyone out there want to share their experiences, resources, etc. here?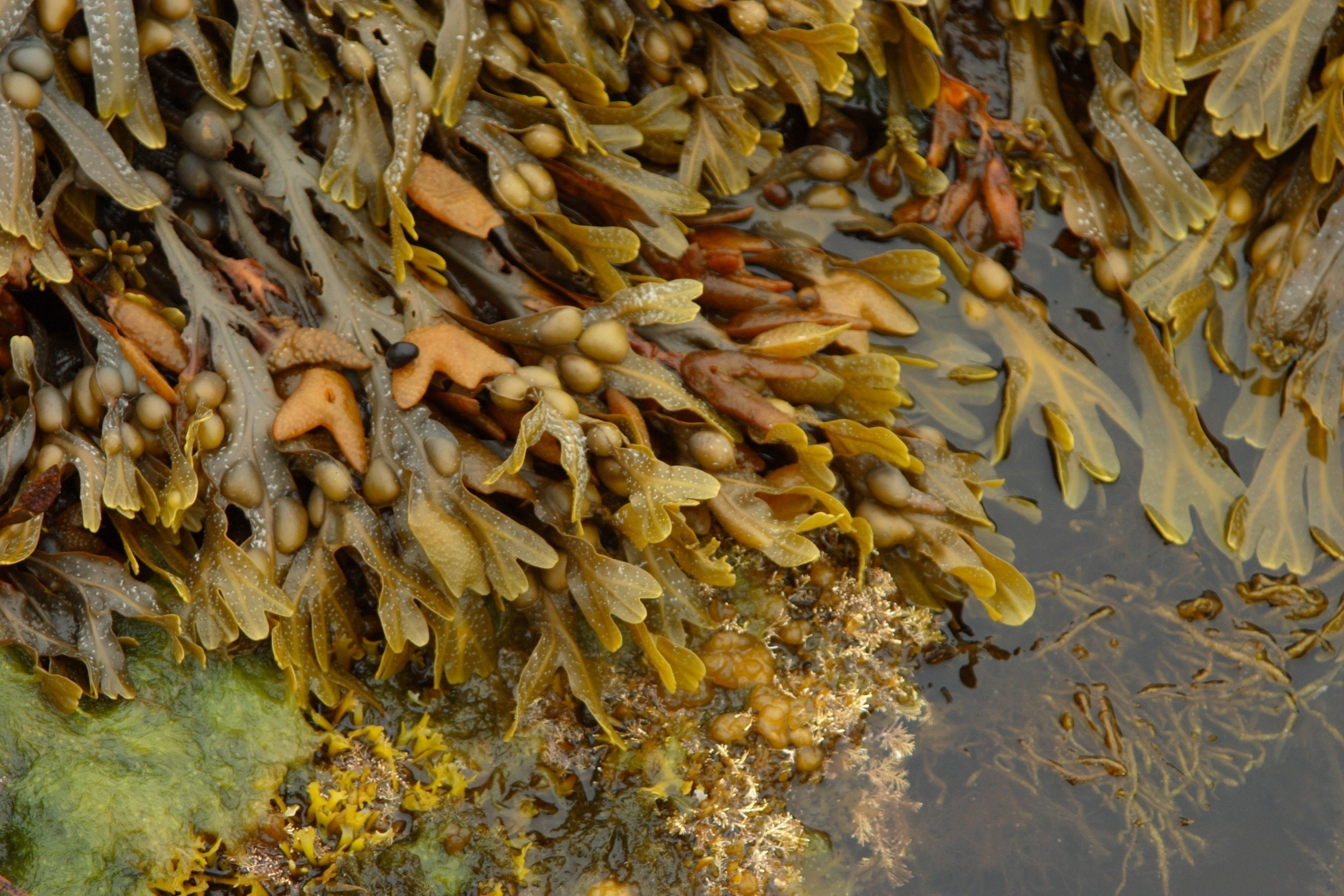 Posts

: 81


Join date

: 2012-08-23


Age

: 59


Location

: East Coast



You mean water the MM with diluted salt water?

CC



Posts

: 6191


Join date

: 2012-05-20


Age

: 61


Location

: elbow of the Cape, MA, Zone 6b/7a



____________________________
41 years a gardener and going strong with SFG.
http://squarefoot.creatingforum.com/t3574-the-end-of-july-7-weeks-until-frost
There are certain pursuits which, if not wholly poetic and true, do at least suggest a nobler and finer relation to nature than we know. The keeping of bees, for instance. ~ Henry David Thoreau
http://squarefoot.creatingforum.com/t1306-other-gardening-books

Forum Moderator Certified SFG Teacher




Posts

: 14165


Join date

: 2010-03-06


Age

: 54


Location

: Keene, NH, USA ~ Zone 5a



I don't see how it's possibly OK to do that.  But it sure makes me feel good about not washing my seaweed before dumping into my compost pile.

I eat seaweed, but I buy it at Traders and the health food stores.

CC



Posts

: 6191


Join date

: 2012-05-20


Age

: 61


Location

: elbow of the Cape, MA, Zone 6b/7a



When you have a rolled down bag of spent mushroom compost after the mushrooms have been picked off that has not been chemically sterilized it is a cheeky tip to use one ounce of domestic cooking salt to 8 x20 ounce pints of water ( Had to say it that way because USA and imperial gallons are different ) and put it over the spent composts at 40 fluid  ounces  per 1&1/2 square feet and then give it a fresh water every few days .
 This will result in you being able to pick a second or even third crop .

So Knowing that  ... I see no probs giving a diluted sea water drink once in a blue moon to the beds . The range of trace elements will be massive .
  It will kill or stunt some plants and enhance others .... I suspect it will grow more than it  kills .



Posts

: 3699


Join date

: 2011-11-09


Age

: 66



Asparagus likes salt put on the bed, but, it grows wild near the beach. But, it is reccomended to rinse seaweed before putting in a compost pile. Salt will kill weeds.
Jo



Posts

: 1532


Join date

: 2011-05-04


Age

: 63


Location

: Cottageville SC 8b



I do water in 2 supplemental ways with sea water:  
1.  Sea water from a bucket, with a cup - never had a problem and this plus rain and well water days, too.
2.  Sea veggies - bladderwrack in well water that's been hanging out in a bucket, with rain and well water, as needed too.

It makes sense to me that our plants would not do well with just one source of water being sea water, but they do seem to thrive from what I have seen in my gardens and heard from others who also incorporate this as a supplemental source of water.
What's good for us is good for our SFG plants, too.

In my opinion, better than chlorinated and highly floridated city water!



Posts

: 81


Join date

: 2012-08-23


Age

: 59


Location

: East Coast



Hi there...from zone 5 Wi.
I'm not an expert but I have a pond I made with about 2100 gal of water plus koi and plants I have used regular non iodized salt in the water 8 salt containers or other times rock salt about (1) 5 qt. ice-cream bucket for our water softener to help keep algae down as it is in full sun and have never killed the plants which are Lilly's Iris pickerel and other bog plants so a little don't hurt but to much....air with caution is all...what source do you suppose gardeners on the coast 200 yrs. ago used...prob. sea water   

Just my 2 cents
squeaky



Posts

: 1


Join date

: 2013-10-11


Age

: 59


Location

: zone 5 Wisconsin



Anecdotes and opinions are fine, but I would very much like to see some scientific research on this .
____________________________
41 years a gardener and going strong with SFG.
http://squarefoot.creatingforum.com/t3574-the-end-of-july-7-weeks-until-frost
There are certain pursuits which, if not wholly poetic and true, do at least suggest a nobler and finer relation to nature than we know. The keeping of bees, for instance. ~ Henry David Thoreau
http://squarefoot.creatingforum.com/t1306-other-gardening-books

Forum Moderator Certified SFG Teacher




Posts

: 14165


Join date

: 2010-03-06


Age

: 54


Location

: Keene, NH, USA ~ Zone 5a



They used rain water and wells. Mostly rain for the garden, they didn't water every day, relied on Mother Nature. They ate only foods that were 'in season', not like now where you can get watermelon 365 days a yr.
Jo



Posts

: 1532


Join date

: 2011-05-04


Age

: 63


Location

: Cottageville SC 8b



---
Permissions in this forum:
You
cannot
reply to topics in this forum