Hello all,
I thought I saw a post a while back about autumn colors in our gardens.  I have searched for it to no avail.  Possibly I am confusing with something else.
Anway, I just wanted to show you all my Triple M's (Mel's Mix Marigolds).  Also the last of my Black Krims.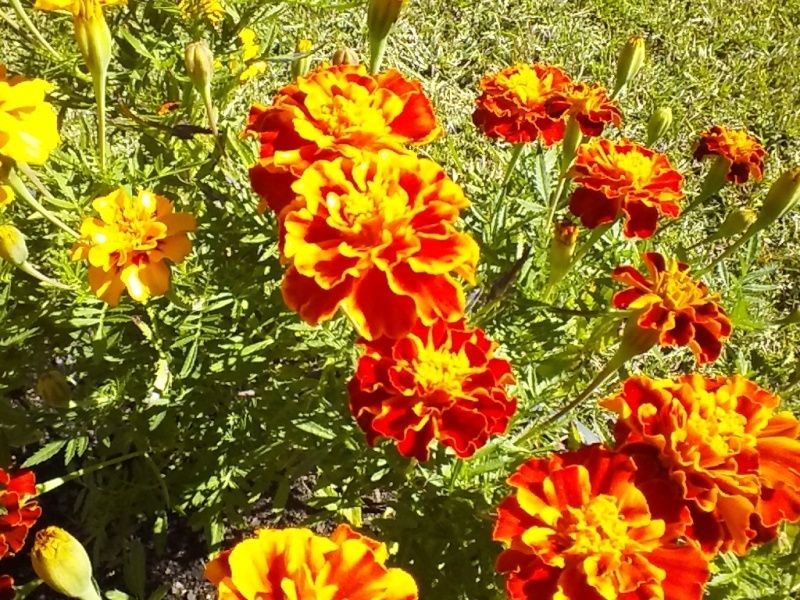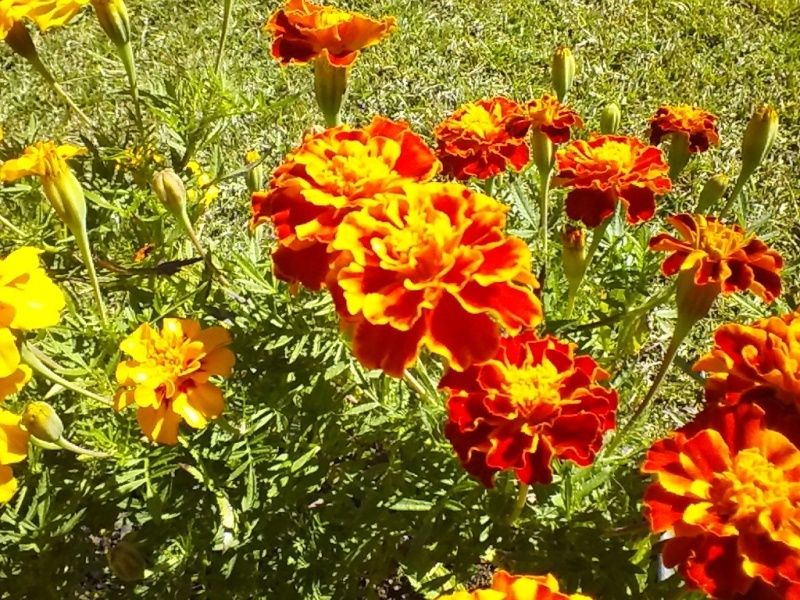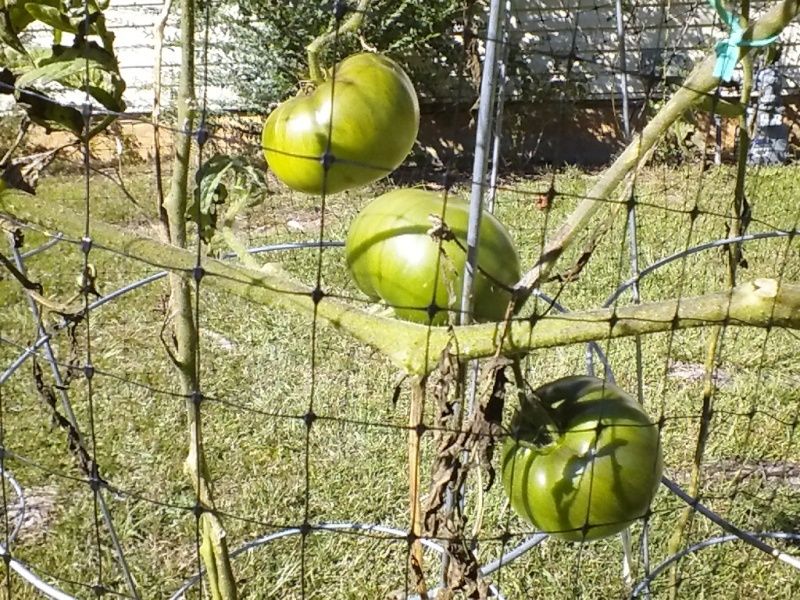 I'm afraid I am a poor photographer.  But I'm pretty excited about showing some of my first results.  The photos of the marigolds do not do them any justice.  They are huge and the flowers exploded on the plants.  Our family has all agreed that these are the largest plants with and most abundant flowers we have ever seen ever in life.  The bees and butterflies LOVE them!
The Black Krims were a personal milestone for me.  I really thought I would get nothing for my work.  I got some nice 'maters!!
I think the weather will hold out for these tomatoes to ripen a bit more.  In Georgia, the weather has been mild and beautiful
Happy gardening all!  It is so nice to see all of your photos as well!!
PS:  Just realized the post I saw was for our October avatars.  I'm not losing my mind after all... no more than usual anyway.
Last edited by Windmere on 10/11/2013, 4:51 pm; edited 1 time in total (Reason for editing : Added PS)



Posts

: 1425


Join date

: 2013-02-26


Age

: 48


Location

: Fayetteville, GA - Zone 7B - 8A



Wow, they are gorgeous! That's my favorite color of marigolds -- the yellow mixed with red in the same blossom. So brilliant.



Posts

: 3638


Join date

: 2013-07-05


Age

: 56


Location

: SW Oregon



Your Flowers look fabulous and am sure they attracted a ton of bees.  My question is how did you like your Black Krims as mine died in an early frost last year?  I think I will plant them a little later outside next year, but are they very productive as well as good tasting?



Posts

: 796


Join date

: 2011-06-21


Age

: 63


Location

: Washington, Pa. Zone 6a



Thank you for the kind comments Marc and Floyd.  It's very exciting for me that I grew these things from seed.

Floyd, I loved working with the black krims.  They were easy to grow.  Their flavor was amazing and their color was rich.  They did well so long as I occasionally sprayed them with neem oil when insects were bad.  Also, I daily removed hornworms and anything else that was attacking them.  For this first venture into tomato raising, I only planted black krims.   I want to try some other tomatoes next year.



Posts

: 1425


Join date

: 2013-02-26


Age

: 48


Location

: Fayetteville, GA - Zone 7B - 8A



Windmere,
Your marigolds are amazing!  They are so vibrant and healthy.  And the tomatoes look quite large and healthy too. 
By the way, your photos show off your garden perfectly.
Madge



Posts

: 179


Join date

: 2013-04-25


Location

: Central Kentucky



---
Permissions in this forum:
You
cannot
reply to topics in this forum