Hi, I'm Tom, located in Northern California.  I am back in the SFG game, after taking a small hiatus, due to moving.  I'll post a pic of my new, 3, well not squares..rectangles actually...They fit my side-yard better. I've got an autumn garden growing, but will be gearing up for 2014.  Planning on building about 7 squares.
Tom,  Welcome to the Forum!  
 I must have missed your other post. What is your Zone?
Thank you for posting pics of your new boxes.  I personally like 2' wide boxes.  So easy to get to everything.  Redwood?  I normally wouldn't mention this, as it is none of my business and has nothing to do with SFG, but those boxes are
sooo
good looking that I would seal the outsides and top rim.  I used Superdeck Transparent Stain, #1910, Natural. from OSH on my last set of 2" x 4" stud pine boxes.  It's oil based but it's only on the outsides and carefully on the top rims.  Now I have to do the first one before it gets too cold.  What a difference!

Forum Moderator Certified SFG Teacher




Posts

: 13205


Join date

: 2013-04-21


Age

: 68


Location

: Fresno CA Zone 8-9



Thanks!  What a fantastic recommendation. You sort of read my mind. My daughter kept bugging me to stain the boxes, but I didn't want to harm the food crops.  I have learned that my daughter, who is volumes smarter then me, is generally right, especially when it comes to aesthetics.
So, thank you again for the compliment, and for the insight on the oil-based stain from Osh.  I wrote it down, and will go pick it up over the weekend!!!
PS:  I think zone 9A.  I'm about 1000 feet above Sacramento.
PPS:  Yes, redwood.  

Sincerely, Tom
The stain has a light wood color to it. It's not like clear Varathane. It made my pine/fir look like cedar to blend in with all the real cedar in our back yard. So, it should make your redwood just a little more redwood without making it dark. It enhances. I hope this makes sense. In the photos you will see old, dark wood lattice that has since been replaced - ignore any back ground wood.
Early pine box without stain: We scavenged decent wood for this batch of boxes.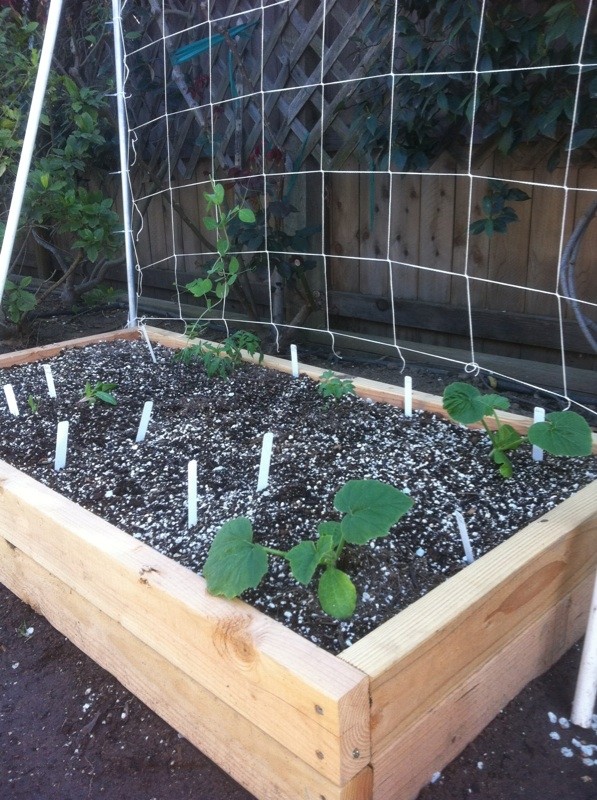 Recent pine box with stain: The studs pieces were a little worse for wear for these last boxes. But in the left corner you can see part of an older pine box without the sealant.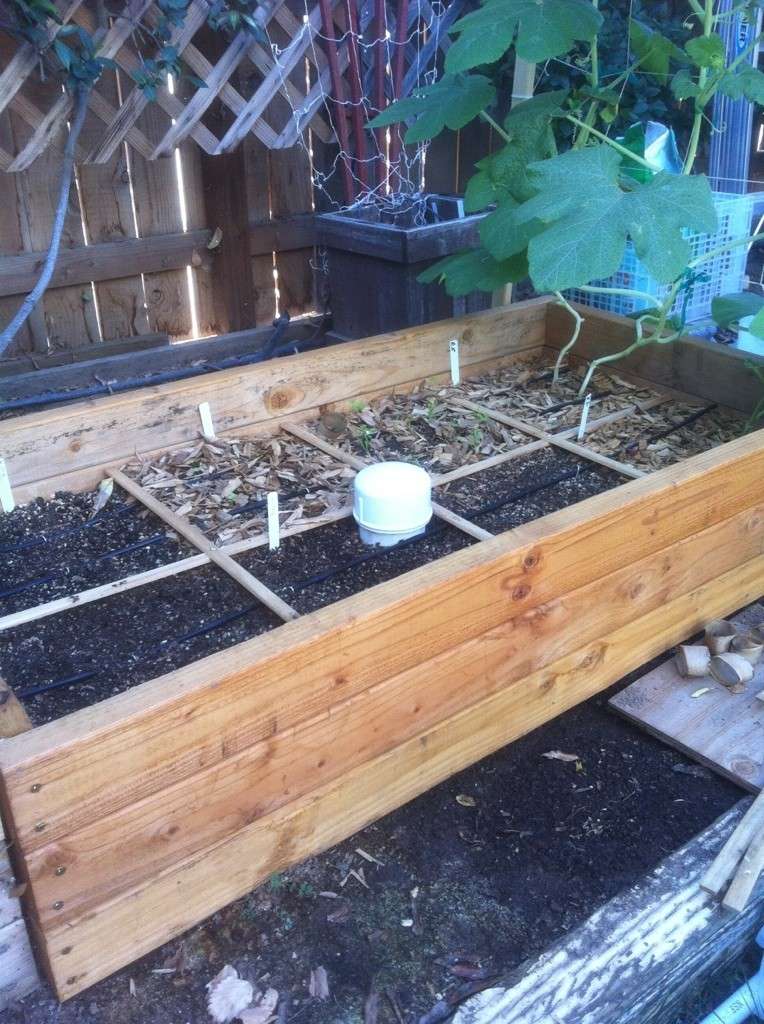 Recent cedar fence board box with stain:
[url=http://www.servimg.com/image_preview.php?i=230&u=18260475]
[/url
PS: Lower gold country 959? I have family in Rocklin

Forum Moderator Certified SFG Teacher




Posts

: 13205


Join date

: 2013-04-21


Age

: 68


Location

: Fresno CA Zone 8-9



Those look great!  
Other side of the county from Rocklin.  We're in El Dorado Hills, up highway 50 towards Lake Tahoe.  Definitely Gold Country.

Tom, welcome!

Why did you put your boxes up on stilts?

Really pretty wood, by the way.



Posts

: 3636


Join date

: 2013-07-05


Age

: 55


Location

: SW Oregon



Thanks!!!

I built them with about 4 inches of addition 4x4 for support on the bottom, just to bury them into the ground for support.  That said, as it turns out, where I live, it is compacted clay, and it's like digging into granite after the first 4 inches.  I actually threw my back out on the 2nd one, had to go buy a pick at Home Depot to cut through.  So, the next few boxes, I'm going to cut the posts down to be flush with the box, as they really aren't necessary.
Welcome, I'm new to SFG, but i'm learning alot, and having great fun doing it.



Posts

: 84


Join date

: 2013-10-13


Age

: 49


Location

: Turkey Creek, Louisiana



Welcome to the forum!!  Those are really beautiful boxes!  The best of luck with your fall garden!  Keep us posted on your progress, sounds like you live somewhere lucky enough to have a year round growing season 




Posts

: 2037


Join date

: 2012-03-21


Location

: Custer, SD



---
Permissions in this forum:
You
cannot
reply to topics in this forum