I posted some earlier pics of my garden in the regional forum on this board, but over the past weekend we brought in our first harvest from our first attempt at SFG (or any real gardening for that matter).
It was not actually a planned harvest. When my kids first seeded the lettuce, we got way too many seeds in each hole. I thinned some at transplanting, but still had some crowding. I decided to just leave it alone for a while and make my next thinning an early harvest. The smiles around the table at dinner indicated a successful strategy.
Still tons to learn (like tomato pruning - thanks forum) and lots more plants to watch and wait for. So far I've had way more success with SFG than anything else.
Peppers starting to flower: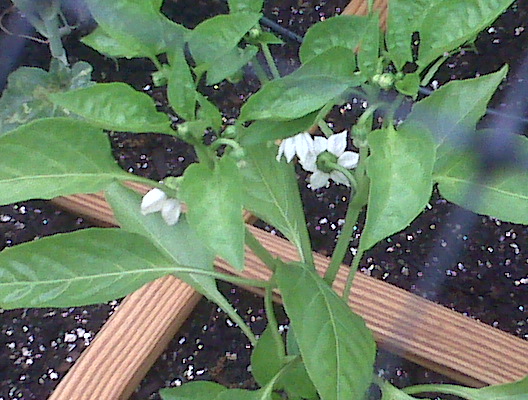 Broccoli (you can see our attempt at drip-line irrigation):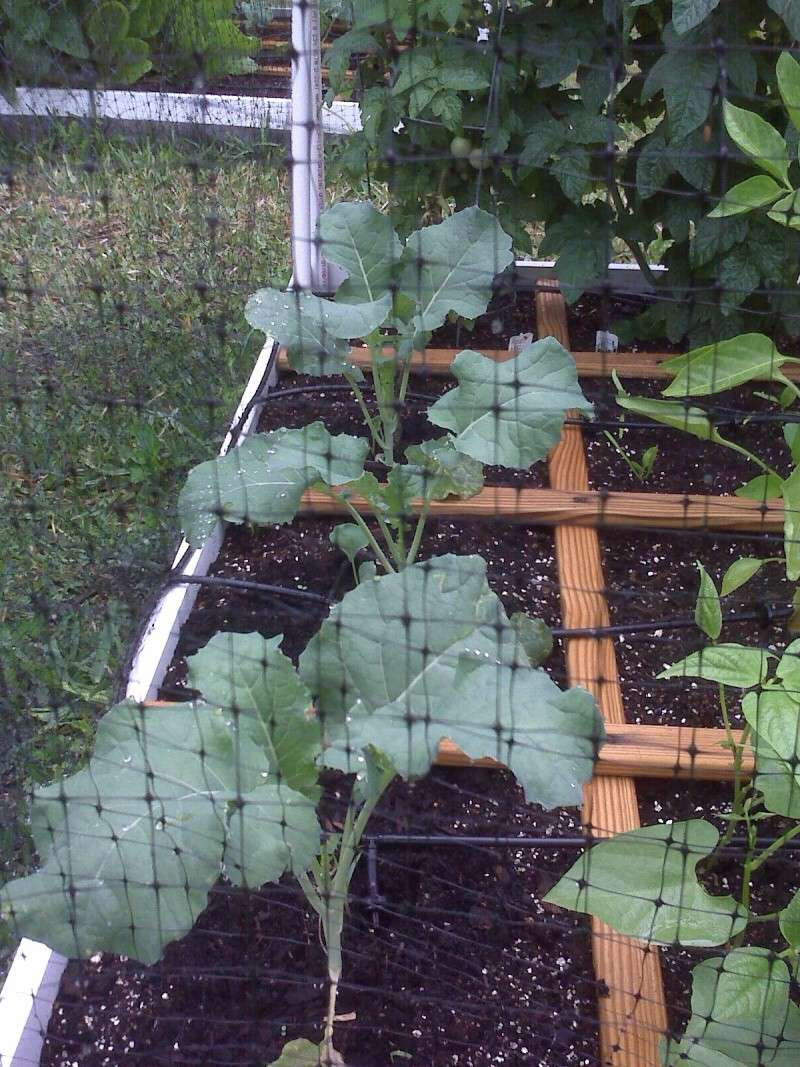 Lettuce getting swallowed by Garden Beans:

Waiting on the Tomatoes to get some color:

Brown Thumb turning Green - thanks to SFG
How come the plants in my sfg beds are so much smaller than yours?



Posts

: 7392


Join date

: 2010-02-26


Age

: 64


Location

: yelm, wa, usa



Maybe it's the zoom lens on my camera...

Went ahead and harvested the lettuce before the beans digested them completely. Finally seeing some flowers forming on the beans. The seed package said 50 days to harvest, which is in about 2 weeks. Seems like it will be longer than that at this point.
Congratulations on your success. Those are some nice looking veggies.


Certified SFG Instructor




Posts

: 778


Join date

: 2010-03-02


Location

: Frisco, Texas



Thanks Tim. I think it was your tomato pruning tips and resources (links) that were such a big help. I only wish I had started pruning earlier.
Wow!

Looks so nice. Congrats on such a fine first harvest and so much more on the way. Now, how can I get my kids to eat all that lettuce I planted...? Keep us all posted on your progress, people like me live through you. I won't be putting tomatoes in the ground for at least another month!



Posts

: 8


Join date

: 2010-04-19


Location

: Maine, Zone 5



Thanks Mainergal. Hopefully things will keep going well.
Keith....great garden. I love to see the results from those in warmer areas. It gives me hope.

Mainergal...Try Oregon Spring tomatoes for an early harverst. I got 3 plants this year from Territorial Seed and they are in the ground here in Maine. So far so good. They are bred to be planted outside a month before last frost date which isn't usual in our neck o the woods. My others are still under the lights indoors.



Posts

: 4682


Join date

: 2010-03-21


Age

: 75


Location

: Southwestern Maine Zone 5A



---
Permissions in this forum:
You
cannot
reply to topics in this forum