My son is home for holiday and wants to put in a garden for me. I am intimidated because plants and I do not speak the same language. It gets to freezing here in the winter and hot, hot, hot in the summer and it is always windy.



Posts

: 5


Join date

: 2013-12-27


Location

: lake havasu city arizona



First - Welcome to the Forum!  
  This is the perfect place to find lots and lots of help to learn Plant language.
I am jumping up and down being so excited for you.


 Your son wants to build you a garden??  Go for it.  SFG (Square Foot Gardening) is the perfect way for a beginner to start growing vegetables.  I
promise
you!  Have you read the book All New Square Foot Gardening?  A must read (and must have).
Don't even worry about freezing winters and scorching hot summers.  There are several of us in California, Nevada and Arizona that garden under those conditions.  The only things we don't grow are bananas and coffee?  We are here to help you through the process.
I know others will jump in and welcome you.  I am going to post a couple of photos to get your son started.
Basic box from FREE 2" x 4" scrap studs from a home construction site.  Always get permission from site manager.  The interior dimensions are 2' x 4'.  Others have 4' x 4' boxes while others have LONG boxes like 4' x 10'.   I like a depth of 2 feet because of the ease of reaching each plant.  You only need two layers making it 7" high.  My 3 layer boxes are 10 1/2 " high for looks in certain spots in the  back yard.  These are bottomless and are set on top of weed fabric on top of the native dirt. :
Here are 1' x 3'  small boxes tucked here and there in my back yard made from 8" cedar fencing board.  They have bottoms with holes drilled per ANSFG instructions.  These sit on top of 2" rocks or cement pavers around the house foundation.  They are all elevated to discourage termites: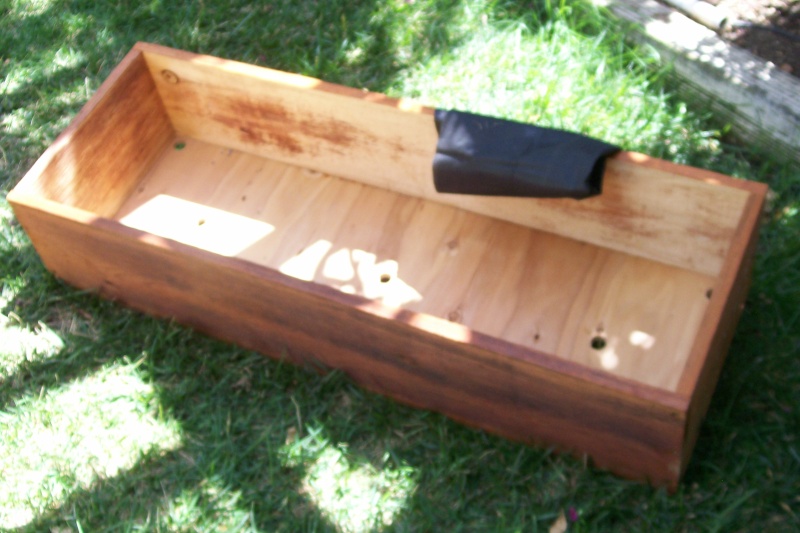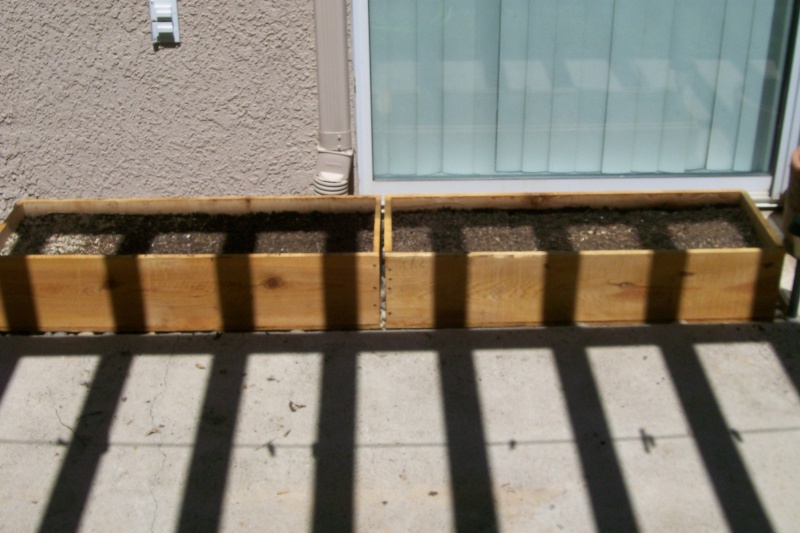 Termite damage when the 1 x 3' boxes were set on the dirt around the foundation of the house.  Hence, all of them are now perched on rocks of double layer of cement bricks or pavers: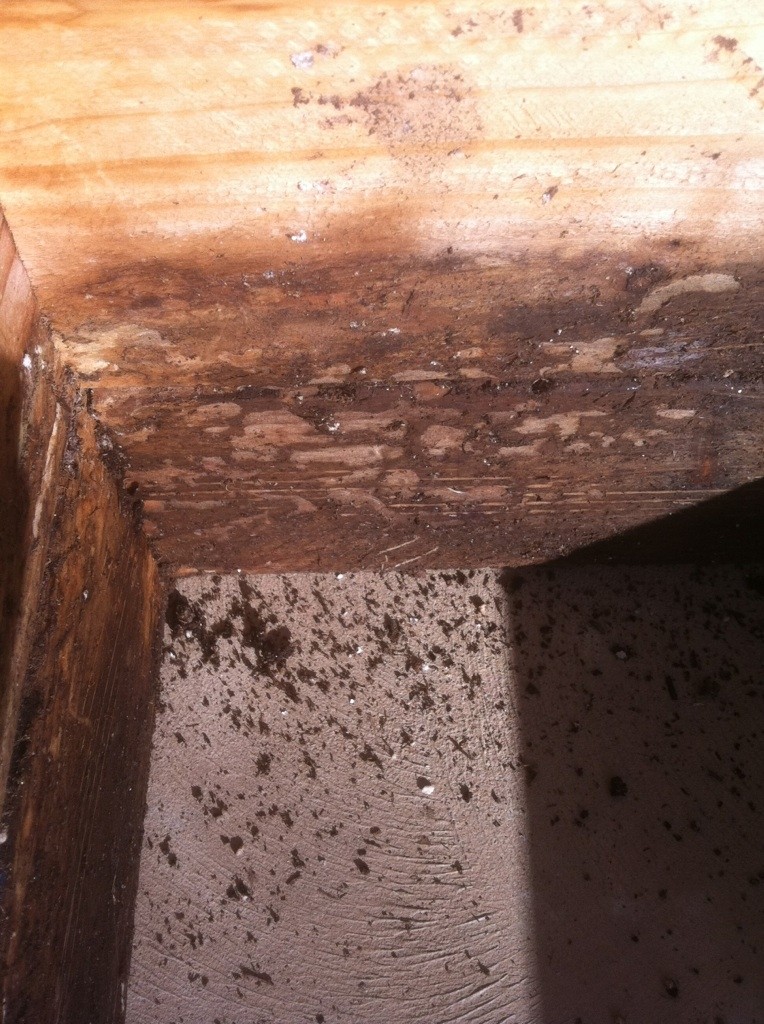 If your son has time, go ahead and install some cheap trellises per ANSFG instructions.  The metal electrical conduit pipe comes in 5' and 10' lengths.  I started with 5" but quickly realized that they were too short.  So I changed them out for 10' cut down to 8."  sort of a compromise.  Photo shows an original 5' trellis plus white PVC frames that can be removed, dismantled and stored.  I covered the boxes with plastic during our hard freeze.  Will also be great for shade relief during our heat waves.  Note the wood chips I use as Mulch to conserve water year around and keep the roots cool during the heat waves.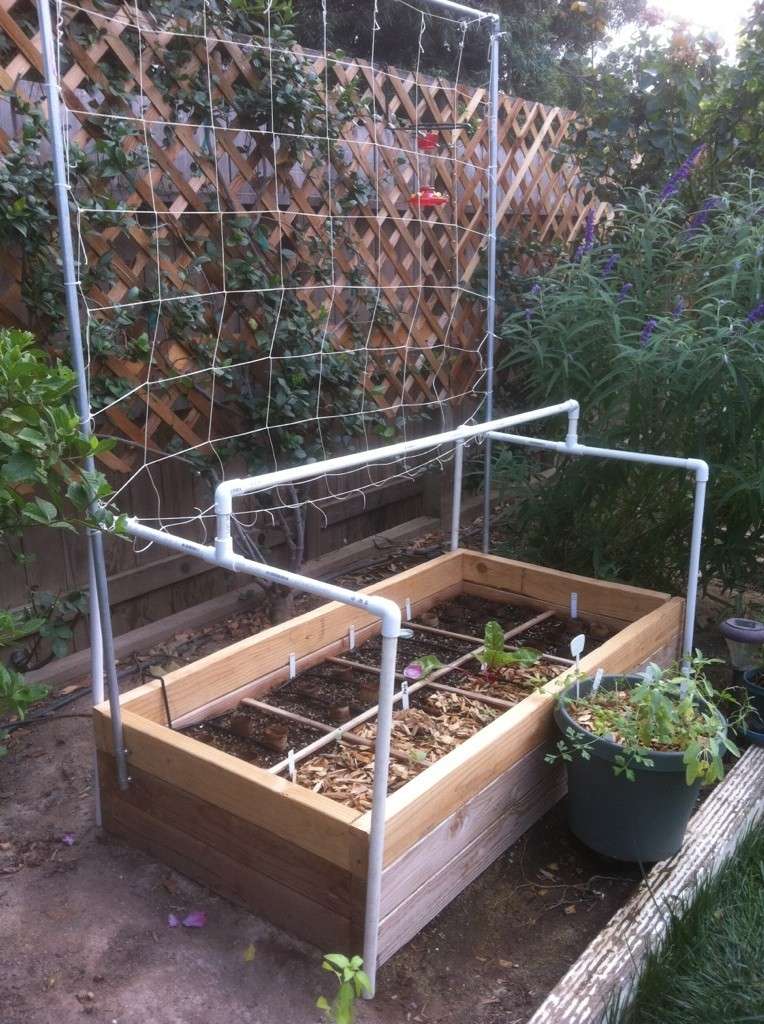 Now, if your son is still home and wants one more thing to do, he can help make your Mel's Mix!  
I hope I haven't overwhelmed you.  It's just that when there is a strong male, things are built so much faster!  Bless your son.

Forum Moderator Certified SFG Teacher




Posts

: 15539


Join date

: 2013-04-21


Age

: 69


Location

: Fresno CA Zone 8-9



What will help you a great deal is to mulch deeply with wood chips (see the Back to Eden gardening post in non-SFG section for details)  Link here: quarefoot.creatingforum.com/t13233-back-to-eden

This will keep your plants roots cooler and help avoid water evaporation.  

You may also want to use a shade cloth over the tops of your boxes.  You can find the shade cloth at your local Home Depot or Lowe's or you can find it online.  You can use a heavier weight/higher shade version.  Just like you don't like the sun beating down on your, your plants will enjoy a bit of shade.  

Read through the older posts here on the site.  Use the search box to  put the kind of search terms that will give you a more targeted read.

Oh!  And WELCOME!!!
Audrey



Posts

: 1918


Join date

: 2012-12-07


Location

: Central Calif Mtns.



My son is a visual learner so this is really going to get him started right. Thank you everyone



Posts

: 5


Join date

: 2013-12-27


Location

: lake havasu city arizona



Be sure to check out the regional forum "southwest deserts" for more pictures and ideas. Shade cloth will be your best friend.

Kay
____________________________
A WEED IS A FLOWER GROWING IN THE WRONG PLACE
Elizabeth City, NC
Click for weather forecast

Certified SFG Instructor




Posts

: 4364


Join date

: 2010-10-17


Age

: 75


Location

: wilmington, nc zone 8



WELCOME!!! We LOVE pictures, so you will find lots of pictures on the forum to give your son ideas. You will not regret taking him up on his offer!

GG



Posts

: 3412


Join date

: 2011-02-16


Age

: 53


Location

: Zone 4A - NE SD




---
Permissions in this forum:
You
cannot
reply to topics in this forum