Well, the snow here in the Midwest is FINALLY starting to melt!  We had a beautiful day just last week on my day off and I got busy!!!  (Could hardly walk for the next few days....but it was so worth it!)
Sanderson, I am taking your wise advice and photo journaling my SFG journey.  Here are a few pictures so far:
Choosing the garden spot: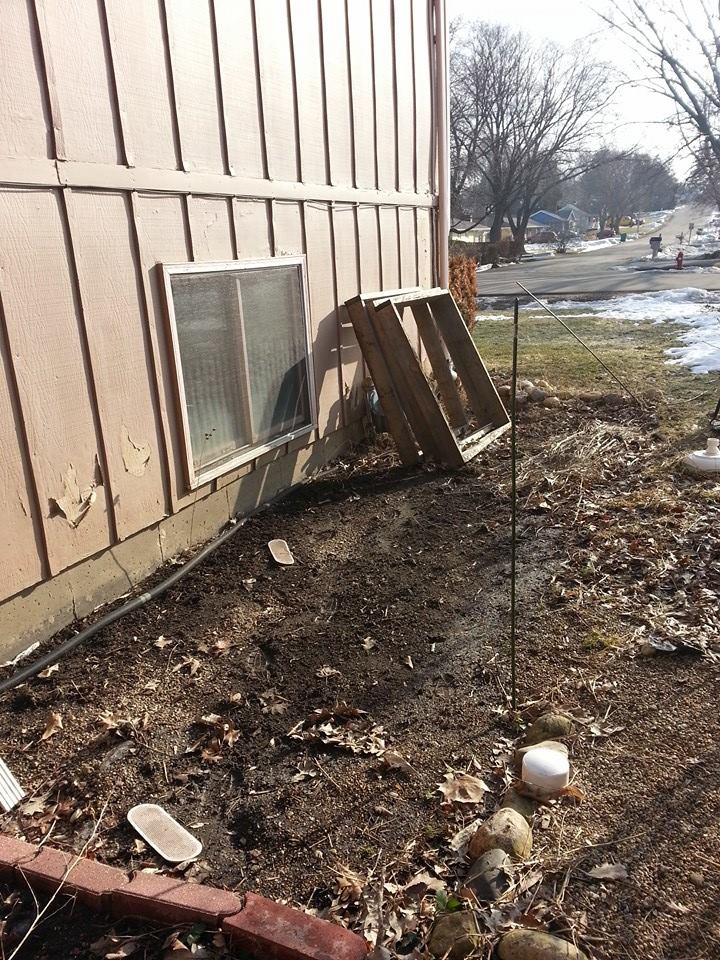 Laying down the weed fabric over the newly weeded/cleared out area: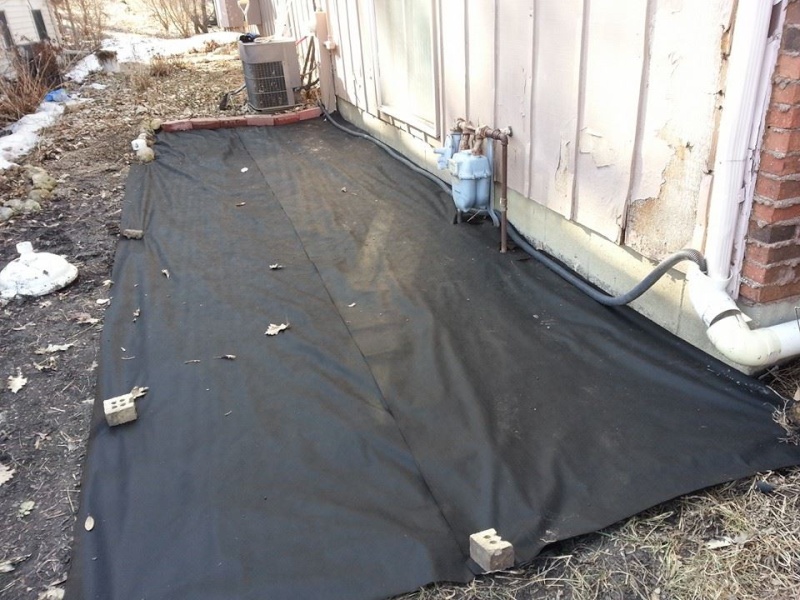 Placement of my boxes and my new rain barrel: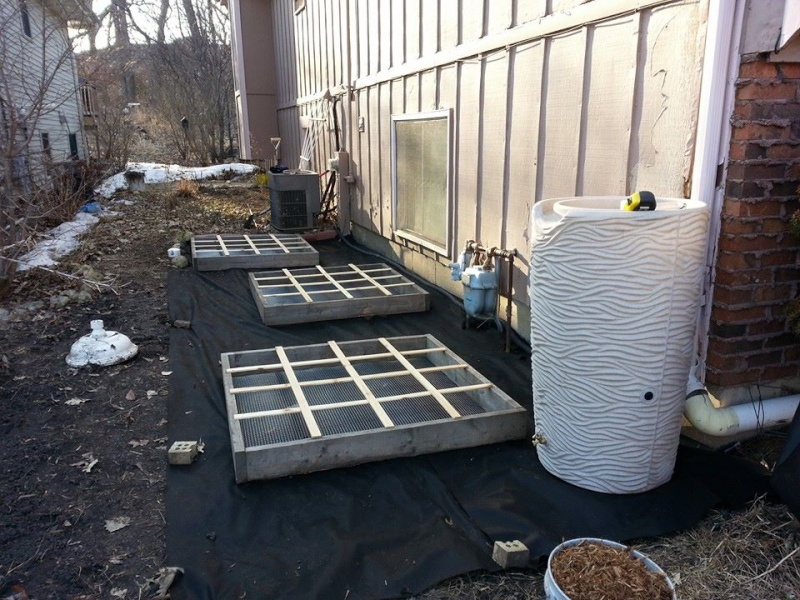 And finally, by 8:00 pm, mulched! (This pic was taken the next morning) Now all I have to do is wait for another nice day to put together my Mel's Mix! Maybe tomorrow after church!!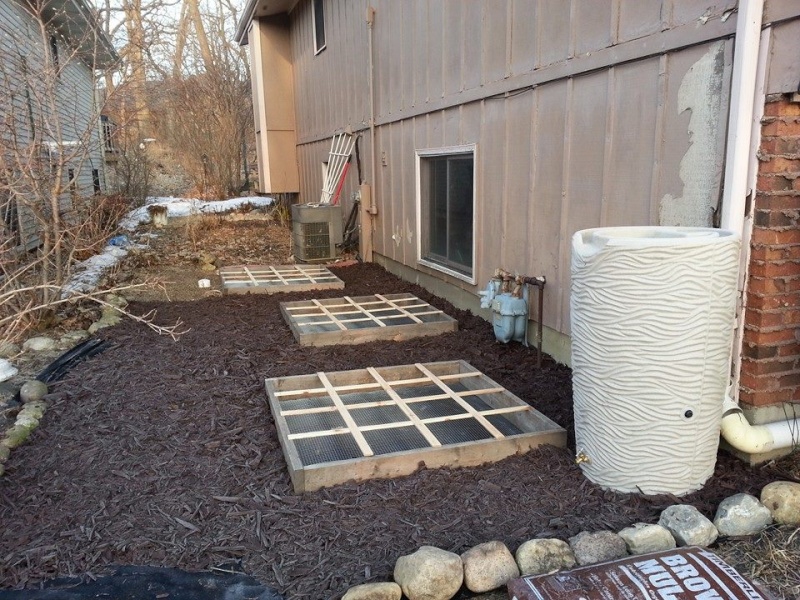 Posts

: 6


Join date

: 2014-03-11


Age

: 58


Location

: Northwest Suburbs, Northern Illinois



LisaRae, You will love looking through your photos come winter to see all that you did. Don't forget to make a written journal: what worked, what didn't, when you should have done a certain step, etc. It will be helpful for next year. It looks like you insulated/protected the rain barrel. Great looking set up!  


Forum Moderator Certified SFG Teacher




Posts

: 13502


Join date

: 2013-04-21


Age

: 68


Location

: Fresno CA Zone 8-9




Certified SFG Instructor




Posts

: 4051


Join date

: 2014-03-18


Age

: 53


Location

: Buford, GA - Zones 7B/8A



Hi LisaRae and welcome to SFG.
I'm wondering if your going to have enough sun where your placing the beds ?

Certified SFG Instructor




Posts

: 1899


Join date

: 2013-02-16


Age

: 81


Location

: Indiana PA....zone 5



Ooh, a photo journal? What a great idea! Update often! I'll look forward to seeing your progress.

jimmy cee raises a good point. I wonder how much sun your plants will get. If little, you'll eventually want to work out what particular plants thrive with less sun. But if the corridor between houses is running east to west, you'll get sun all day and be doing great!



Posts

: 3638


Join date

: 2013-07-05


Age

: 55


Location

: SW Oregon



Nice start, LisaRae. Lucky you had a few days to get over it. Don't forget to try and pace yourself otherwise you will regret not being able to do anything because you overdid it all at once.  I speak from experience last Saturday. It took me all day yesterday doing nothing, and I am still a bit stiff this morning but I am working again, just a little more gently and tomorrow I will be fine.  




Posts

: 4790


Join date

: 2011-04-24


Age

: 82


Location

: Castlegar, British Columbia



Love what you are doing with that space!

Certified SFG Instructor




Posts

: 25


Join date

: 2014-03-28


Age

: 54


Location

: Huntersville, North Carolina (7b)



---
Permissions in this forum:
You
cannot
reply to topics in this forum