Page 2 of 2 •

1, 2

I love your beds!! I was only able to plant a spring bed this year - but I'm going to try and get some tomatoes and peppers in this weekend - who knows- maybe I will get something out of it...Hope yours do well also!!



Posts

: 62


Join date

: 2012-04-27


Age

: 43


Location

: New Castle, DE ~ Zone 7a ~



Jimmy: I only have ½ of the 4 x 10 bed finished but it is enough to get me started, all I have to do is remove the 3 strings, take a couple of screws holding the board on the end and extend the bed as time allows. Who knows a 4 x 5 bed, which it now measures may be enough for this year. I still have enough of the 3 ingredients to make the MM on hand if I feel the need to plant more.

Thanks! Sanderson

 Kristinz: Thanks! Might as well give it a shot, if you got the plants and the room to do it, go for it! That is what I am going to do, I got more pepper's I am going to put in the bed once they get a little bigger.
2 Weeks from last up-date. Added a bit and things are coming along, a bit slow it seem's but our weather has been very different this year. About a week ago it seems like it was cloudy, and raining every day. Seem's slow growth to me but maybe I am expecting too much too fast..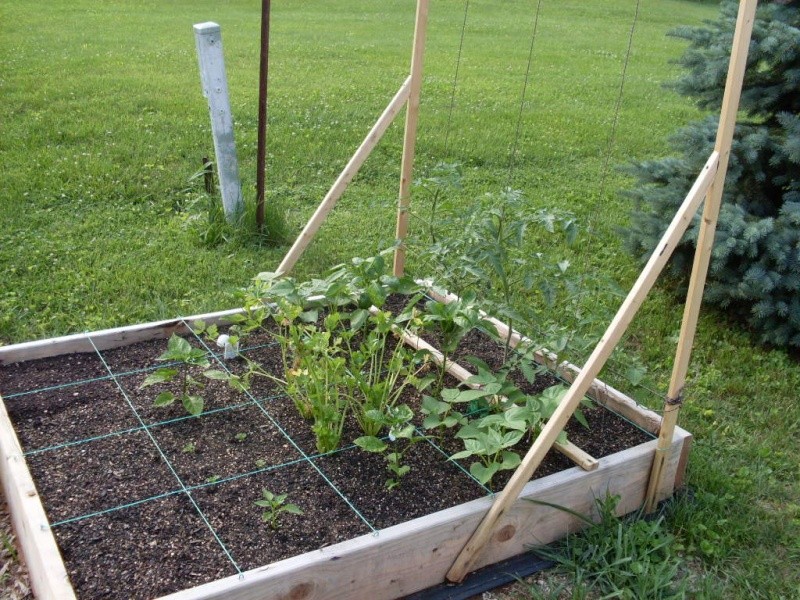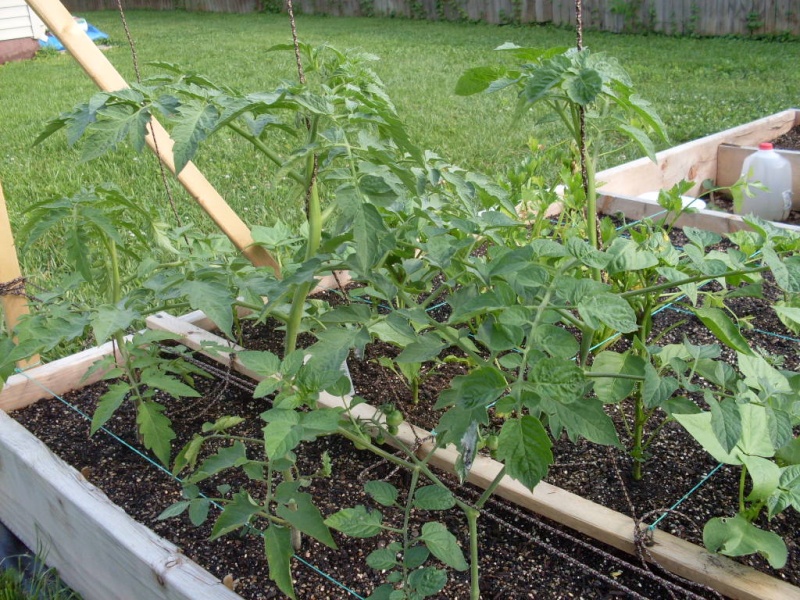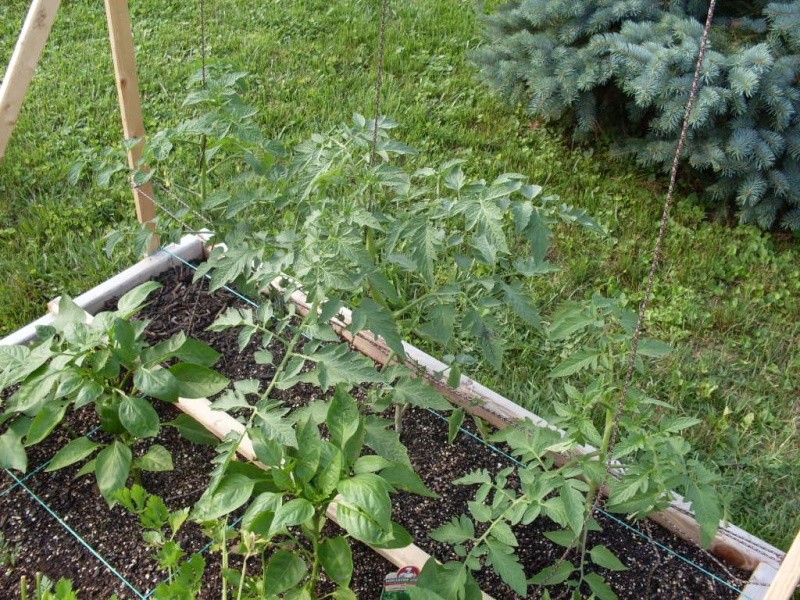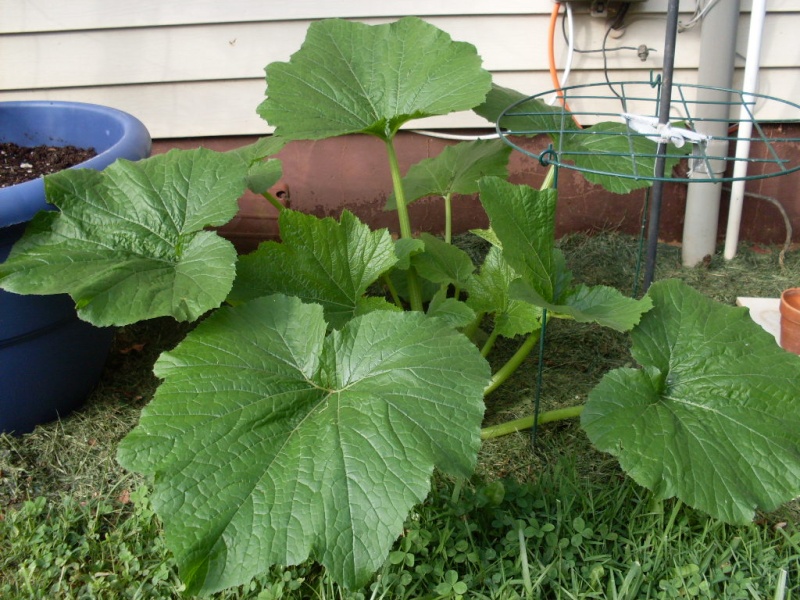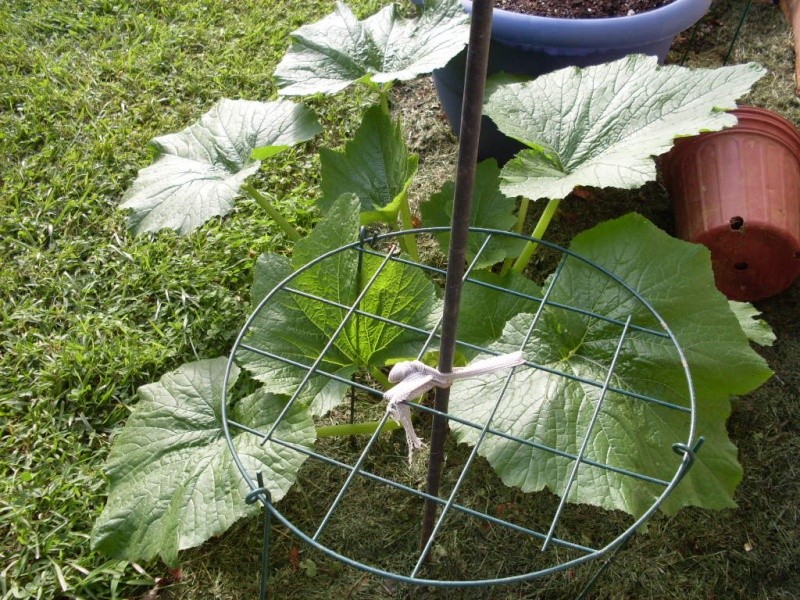 Last 3 pictures is a Zucchini planted in native soil at the side of the house.
Be patient. The warmer nights of summer and increased sun intensity may lead to explosive growth pretty soon. Lots of my stuff that was doing nothing has suddenly perked up as it has gotten only a few degrees hotter. Same thing happened last year.



Posts

: 3638


Join date

: 2013-07-05


Age

: 56


Location

: SW Oregon



Pretty soon things will take off and you'll be wondering what you were worried about!  I just went through this with late planted tomatoes.   I bet in 2 weeks you'll be whistling a different tune. 

Certified SFG Instructor




Posts

: 4858


Join date

: 2010-08-20


Location

: Central Ohio zone 6a



Yeah I think the 2 of you are correct. Things are starting to look a bit better. When I go back 2 weeks ago and look at those pictures and compare them to now I can see something is about to happen....I have faith!!!
I looked at your early, middle and latest groups of photos. Your garden is just coming along nicely.  


Forum Moderator Certified SFG Teacher




Posts

: 15408


Join date

: 2013-04-21


Age

: 69


Location

: Fresno CA Zone 8-9



@sanderson

wrote:I looked at your early, middle and latest groups of photos.  Your garden is just coming along nicely.  

 
Thank you Sanderson, it has been fun and a learning experience, first year you know.
I already know things I will be doing different next year. I will get some pictures tomorrow of the garden now, I planted Bush Green Beans to close to my Pepper Plants and had to pull the beans off of them. Got to figure a better way to space things together so somethings don't get smothered.
Page 2 of 2 •

1, 2

---
Permissions in this forum:
You
cannot
reply to topics in this forum