I'm making this post here, since I've been asked in a few different threads how we made our covers for our gardens.
The hardware cloth is  1 foot wider and longer than the area you want to cover. This allows you to bend 6" "sides". Make a 6" cut in the ends to allow an end to fold around, sort of like wrapping a present. You will make 2 cuts on each end and "fold" the ends. We clipped them together with "hog rings". We have some beds that are 4' wide, so made 2 covers for those beds, but MOST of our beds are 2' wide and 8' long, so a 3' wide and 9' long piece of hardware cloth works perfectly for ours. We used 1/2" hardware cloth to allow for the bees to be able to get in. You can get the hardware cloth at a hardware store, or on Amazon as well. Sometimes even FREE shipping! I love FREE!
Want taller covers? Use wider/longer cloth. These have really worked well for us. You can water through them, see through, the bees can get in. You can also use shade film and clothes pins when it gets hot in the summer. We grew lettuce and spinach in August this way! Some of our covers are about 5 years old, and look just like the day we made them. Good luck and let me know if you have any more questions

 God bless!!
Here are the pics. I hope I described it OK!!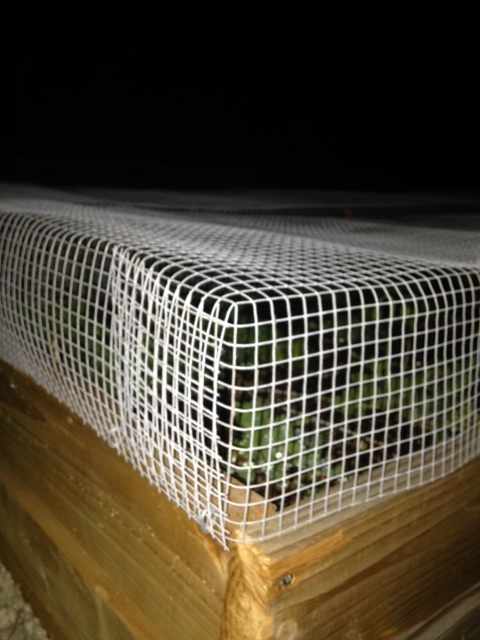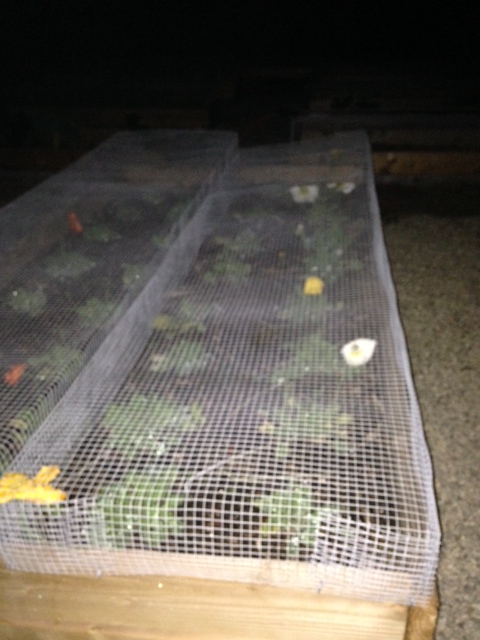 Posts

: 1887


Join date

: 2011-06-21


Age

: 36


Location

: california, zone 10a



---
Permissions in this forum:
You
cannot
reply to topics in this forum