On a couple of other forums that I read, there's a way to display the most recent posts for a period specified by the user. (Display the most recent 100 posts made in the last 24 hours, for example).
Is there a way to to that with this forum? I couldn't find anything, but that doesn't mean it isn't there! (it could be stuck on the end of my nose, and there are days I still wouldn't find it...)
I logged in this morning to read an update on a thread I was following, but didn't have time to go back and read what y'all were up to while I was sleeping....and now it just gives me the half-dozen posts since I read that thread this morning. Grr.
Any ideas?
Up in the left corner, just under the date line on the main forum page, there's a link to :view posts since last visit: ... it'll work, as long as you log in on each visit (or stay logged in).

Happy reading!



Posts

: 530


Join date

: 2010-03-21


Age

: 66


Location

: Colorado Springs, CO Zone 5b



Yep, found that -- problem was that I logged in to read a quick response, then had to log off before heading out to be the Mom Taxi Co., and when I logged back in later (much later)...it only gave me the half-dozen that were posted between when I popped on for a minute and when I finally got back to it.

I was looking for a way to find the posts between my last login last night and my first login this morning.
Firefox has a spell checker; IE doesn't. Same with forum software-different features in different programs.
I just doubled the length of the 'latest topics' list. We'll see how that works out.
At the bottom of the forum list on the index page, you can choose to look at the most active threads: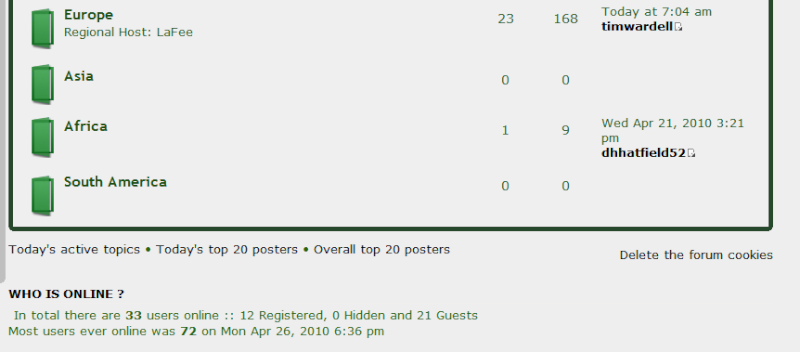 At the top of the forum list are two options. 'View posts since last visit' lets you see what you missed since you were last logged in. However, some member's report that it automatically resets itself after a period of no activity. (ie. you go cook and eat dinner without logging out-it resets) This is not adjustable. I find myself using 'view your posts' frequently. It lists the threads where I've posted in chronological order, newest first.

Then there's the 'notify me when reply is posted' when you make a post.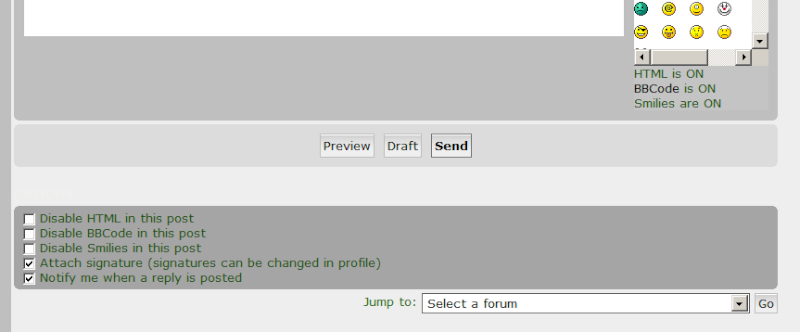 On the top right of every thread is a link called 'action'. It's drop down list has an 'add to your favorites' option. Your favorites can be found in your profile's 'favourites' tab. On the bottom right of every thread is the 'watch this topic for replies'. You'll get an email when a post is made in that thread.
If you're just doing a quickie look, sometimes not logging in is the best option.
Hope there's something there that can help!



Posts

: 7392


Join date

: 2010-02-26


Age

: 64


Location

: yelm, wa, usa



I guess I was looking for confirmation that I'm not blind or crazy; the ability search for the last x posts in the last y days just doesn't exist...

I do watch topics and forums...but sometimes it's nice to see what's been posted that I *haven't* already been watching...but if there's no way to find them (without going through every forum)...then I'll just have to give those a miss.
---
Permissions in this forum:
You
cannot
reply to topics in this forum