First off, desperate for a weed wacker, sorry about that.
Second year ANSFG:
Note the shade cloth over the Irish potatoes resting on the cattle-panel arch.  I'm putting the arches on all my beds so when I rotate crops I don't have to worry about installing shade mesh supports or climbing supports.  The arches run approximately east-to-west... very approximate.

Same 3 beds looking south, potatoes really taking off, lettuce hiding on the north side.  Second bed is all beans.  Third bed back is 32 peppers.
And here are individual beds so you can see the grid. Saw this idea on this forum somewhere, put a cleat along the long side of the bed, rest the grid ON the cleat so it's out of the MM.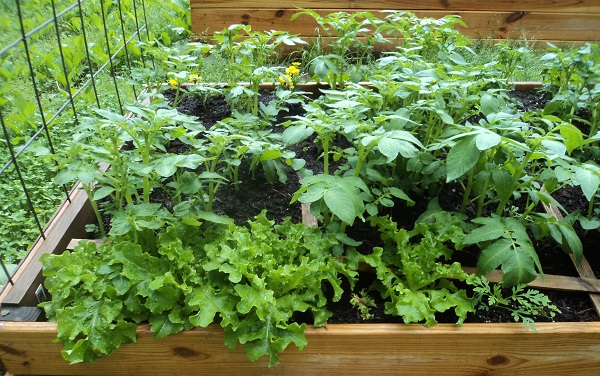 \
4'x8' Potato Bed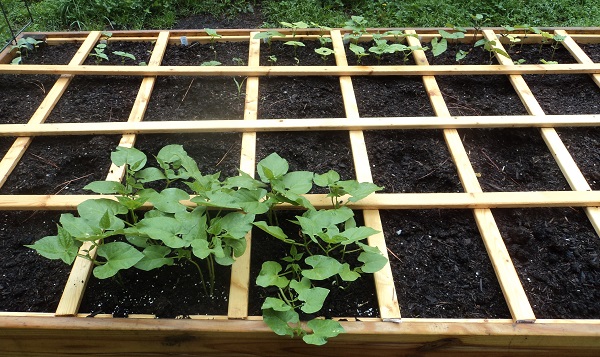 4'x8' Bean Bed
4'x8' Pepper Bed
Other side of the yard...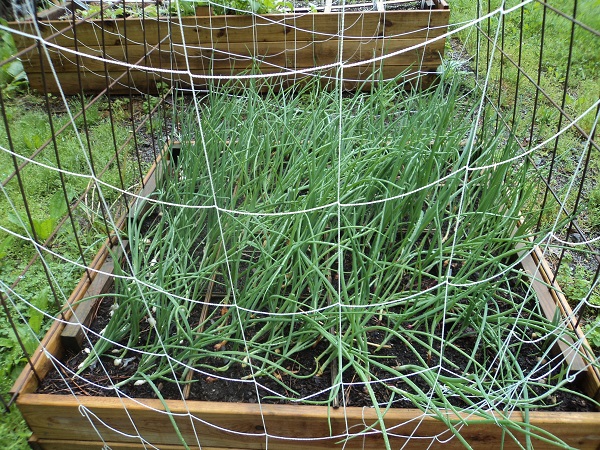 4'x4' Allium bed -- the white netting is temporary so the dogs stay OUT.  I'll pull some of it down for the cukes/squash/melons to grow on my deck when they get some size.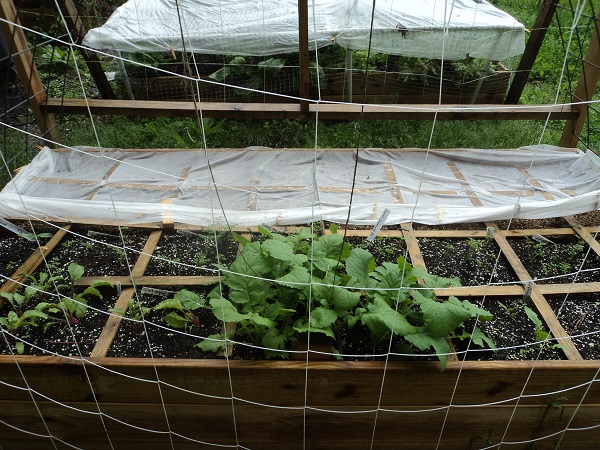 4'x8' Roots & Bulbs bed - half the bed is germinating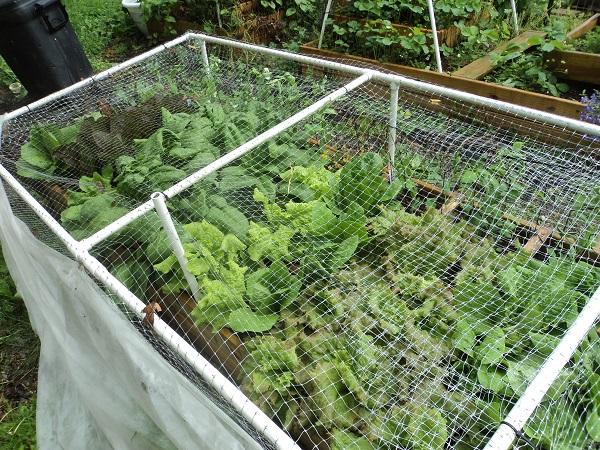 4'x8' Salad bed - put this one under cover because the dogs LOVE to roll in salad greens for some reason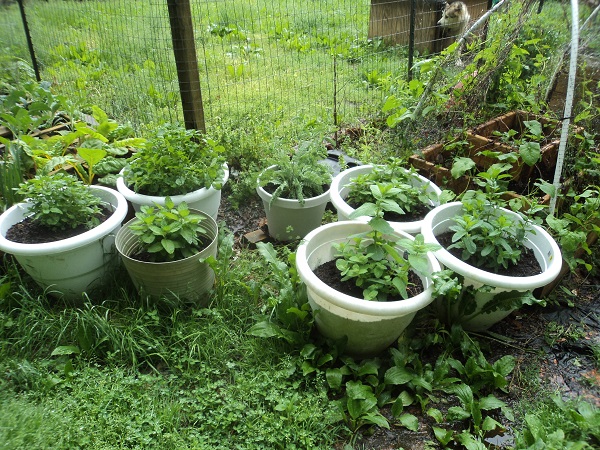 Yanked all my mints out of the ground and put in big 20" pots to try and maintain some control....  maybe futile, but we'll see
Swiss Chard & Kale and salad-loving dog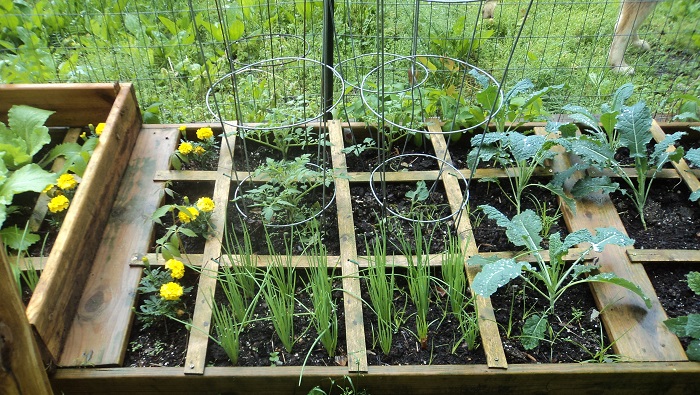 Shallots & Roma toms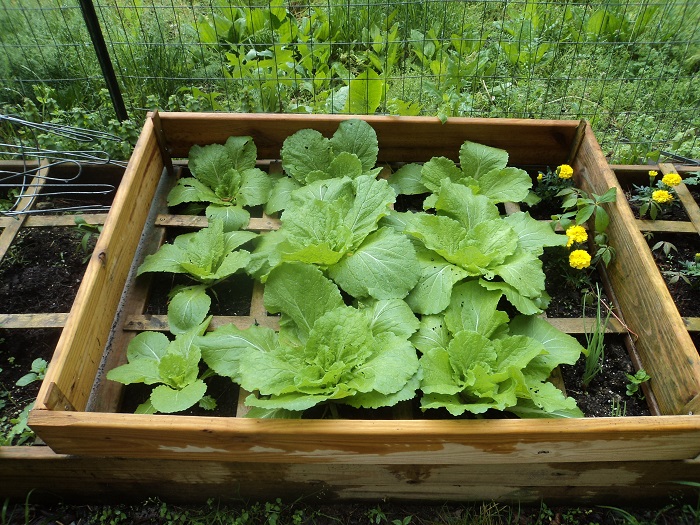 Chinese cabbage
Concrete Mixing Tubs -- LOVIN' THIS, will do more, no bending whatsoever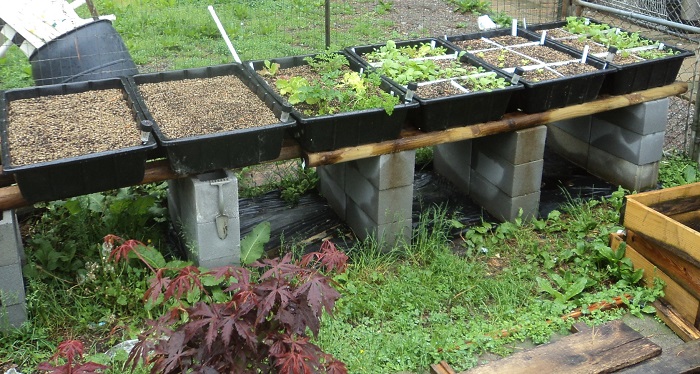 All 6, want to add 5 more.  At least.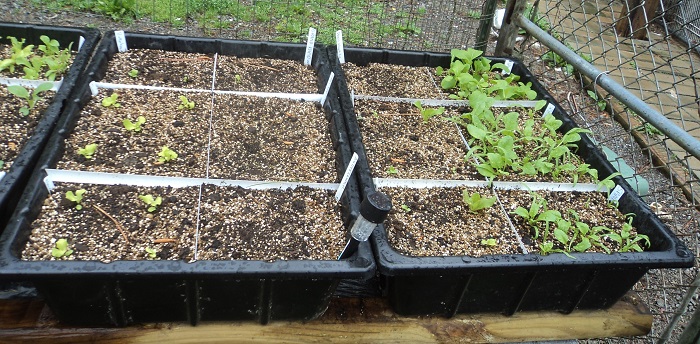 &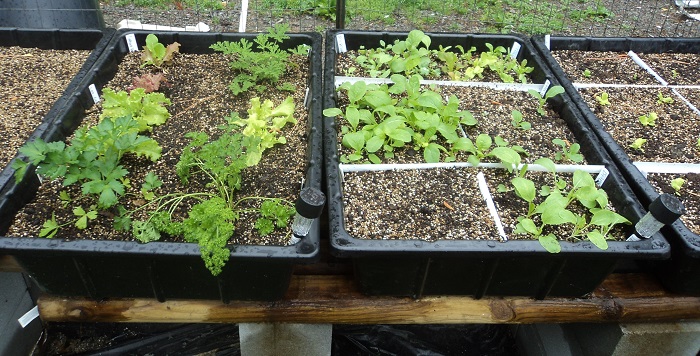 &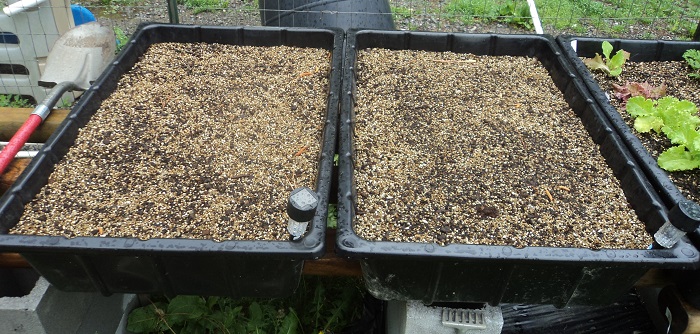 For the concrete-mixing tubs, I used landscape timbers instead of 2x4s, to prevent bowing like I saw in other installations.  I'll put woodshavings underneath next.
And finally the deck, which I'm so proud of.  Pried out the old rotted boards and screwed in new pressure treated decking.  Then started building my SIPs (Sub-Irrigation Planters) with MM and planted cukes, melons, summer & winter squash.  On the rail boxes, I planted 13 thymes, 60 sedums, and next 8 basils...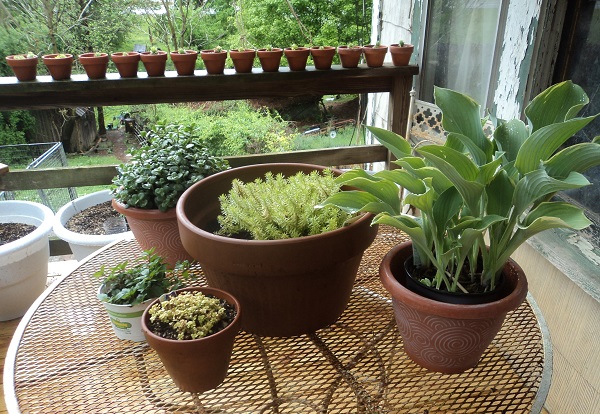 &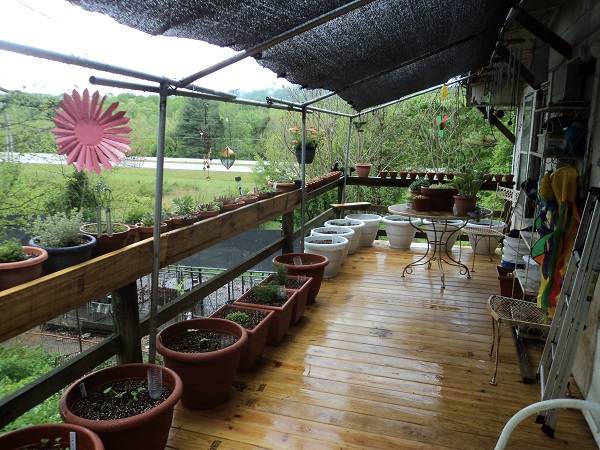 &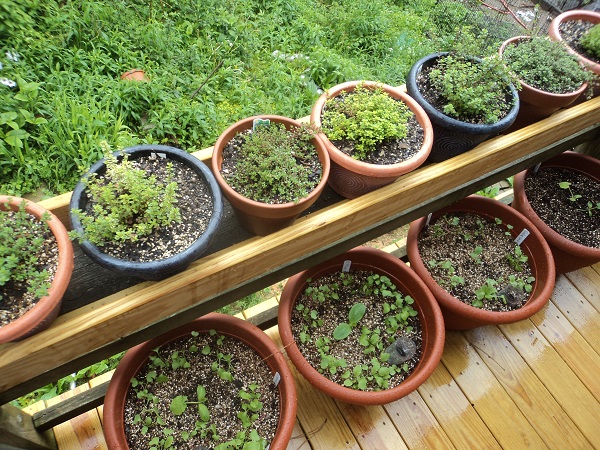 &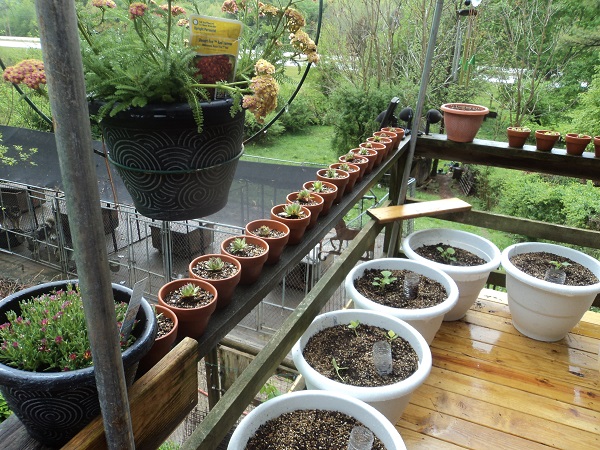 When they vines start to get established, I'll hang the white netting from the shade-tarp rafters.
w.o.w.!!!  That looks wonderful, ETN!  Great use of space on the deck, everything looks terrific in the beds.

Certified SFG Instructor




Posts

: 4207


Join date

: 2014-03-18


Age

: 54


Location

: Buford, GA - Zones 7B/8A



Holy Moly!
Your gardens and deck gardens look fabulous!! 




Posts

: 675


Join date

: 2010-05-05


Age

: 62


Location

: Central NJ - From 6A to 7A 2012



You have done an amazing job!  

Forum Moderator Certified SFG Teacher




Posts

: 14375


Join date

: 2013-04-21


Age

: 68


Location

: Fresno CA Zone 8-9



Looks fantastic! I love, love, love the deck. Very nice!

Cathy



Posts

: 49


Join date

: 2014-04-11


Age

: 54


Location

: Alabama - Zone 7B



---
Permissions in this forum:
You
cannot
reply to topics in this forum