Here are pics from the gardens this morning...
Box 1 - radish, spinach, beets, peppers, basil, parsley, tomatoes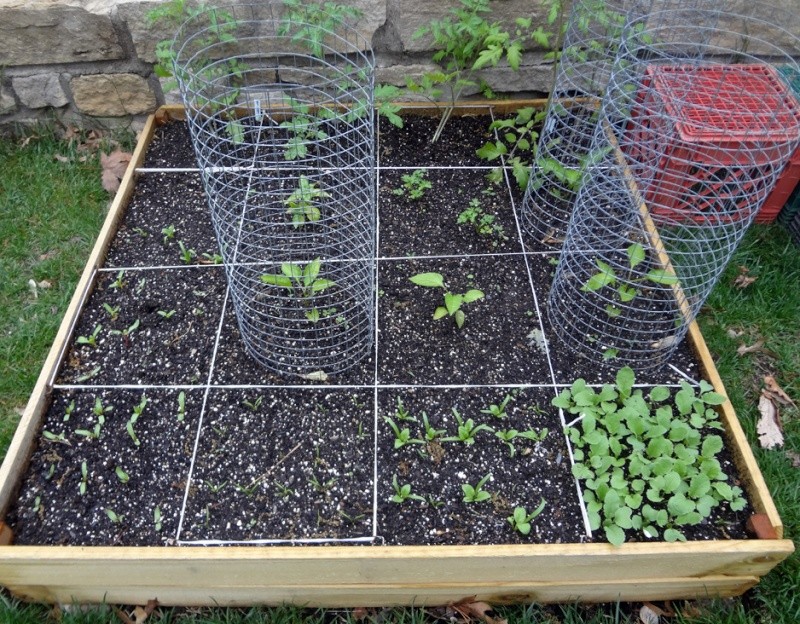 Box 2 - onions, garlic, beets, basil, tomatoes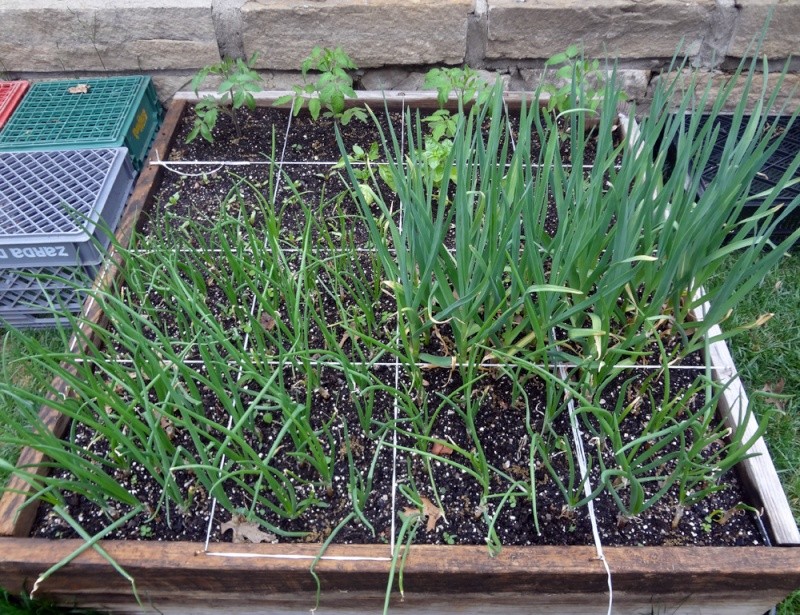 Box 3 - carrots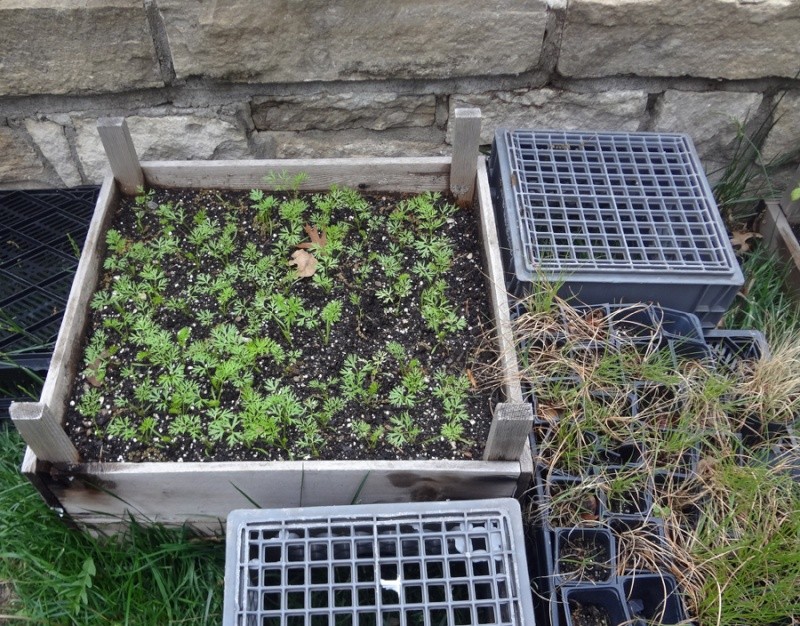 Box 4 - tomatoes, sugar peas, spinach, peppers, beets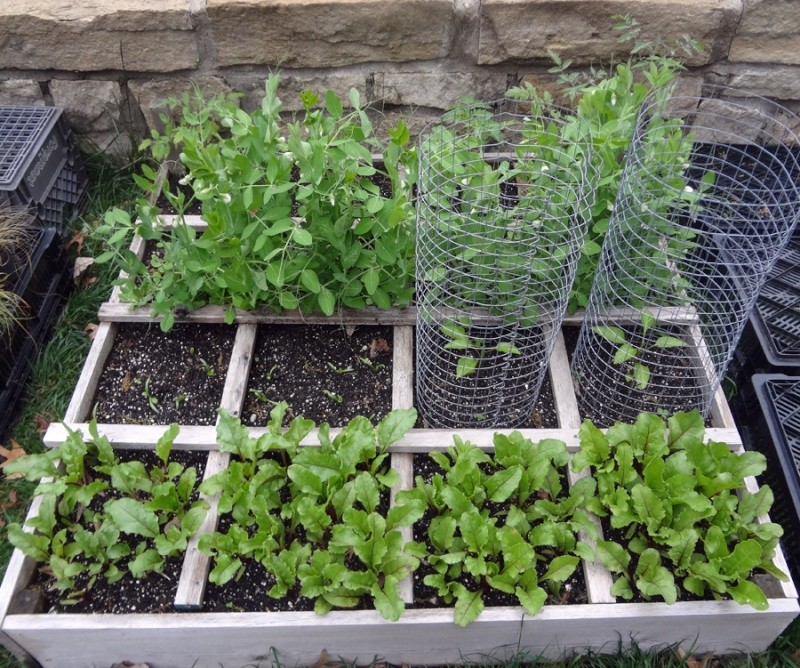 Box 5 - cucumbers, sugar peas, carrots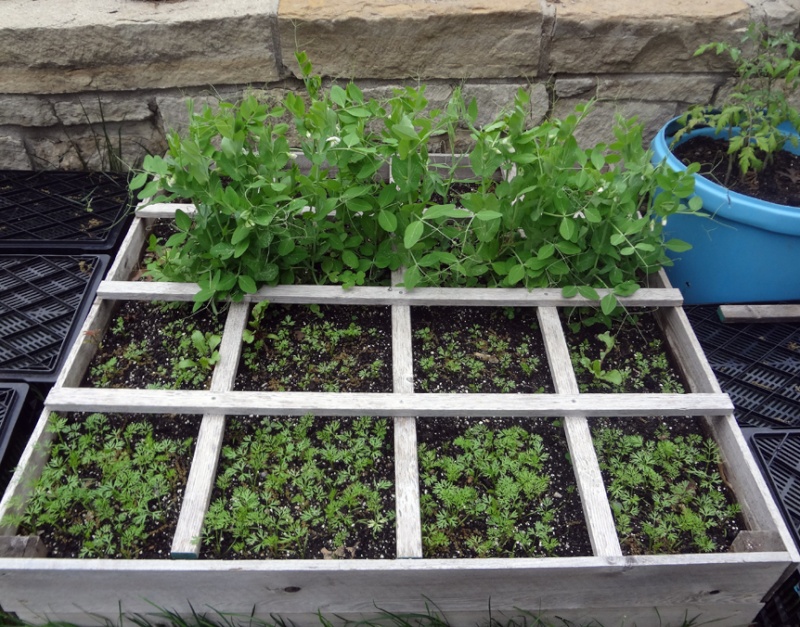 Box 6 - cucumbers, sugar peas, beets, onion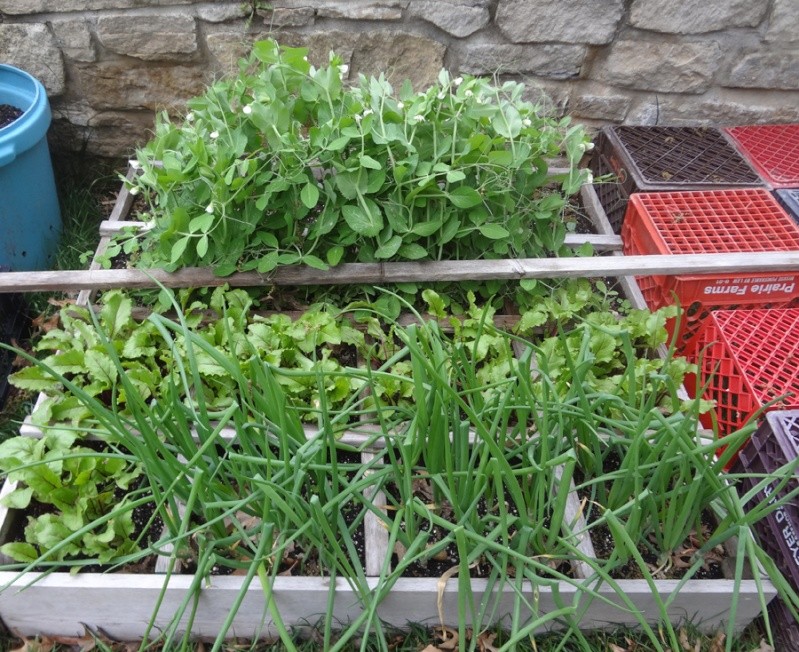 Box 7 - cucumbers, sugar peas, onions, garlic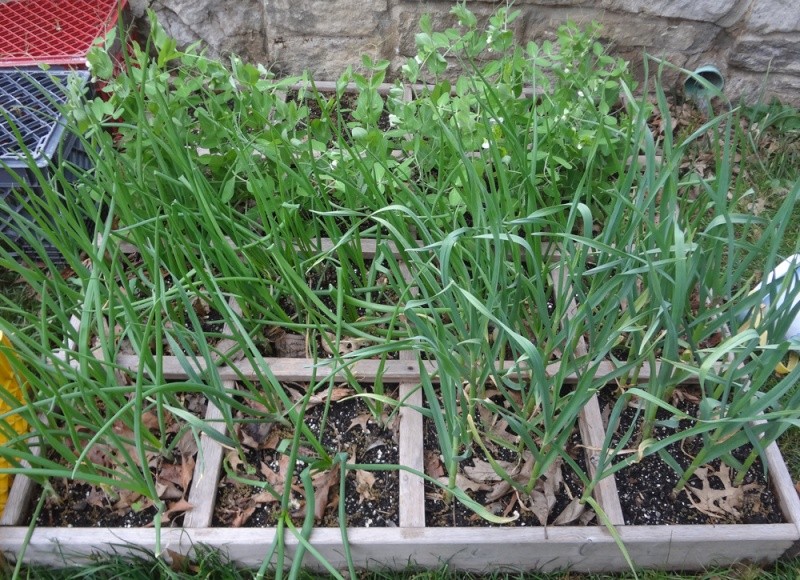 First sugar pea pod

Catalina Spinach

Beets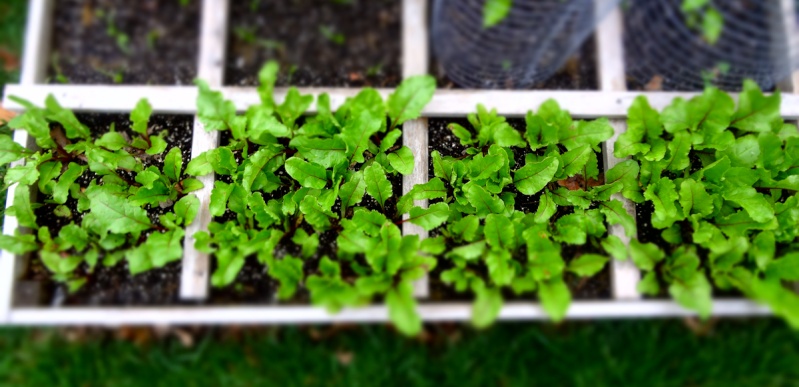 Carrots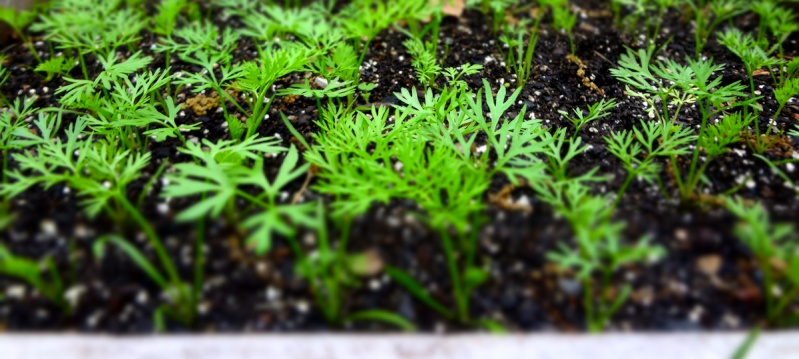 Cucumber seedlings - (Tasty Green, Garden Oasis, Boston Pickling, Marketmore, Chelsea Prize - 12 squares).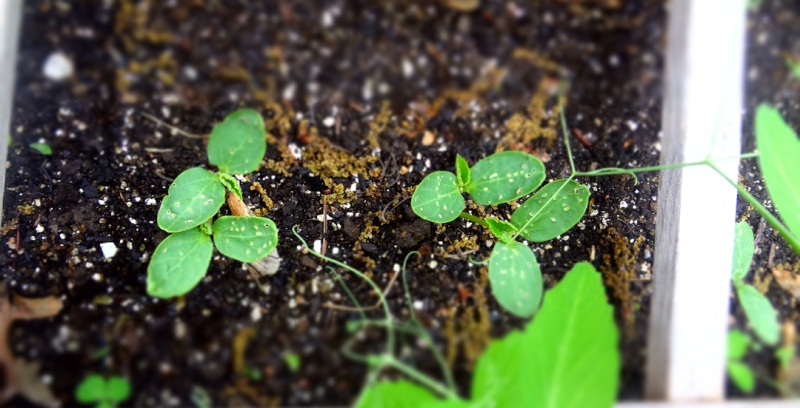 Container (cattle mineral tub with lots of holes drilled in side and bottom) with tomatoes (Indigo Apple) and sweet basil.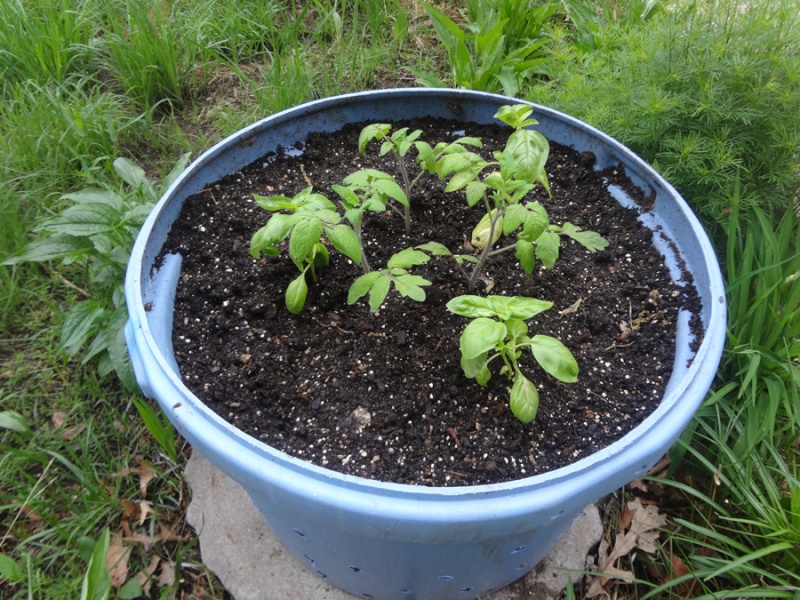 Native/ Pollinator Garden - we also scatter some dill seeds in this area for the Tiger Swallowtails.

Blue False Indigo in the Native Garden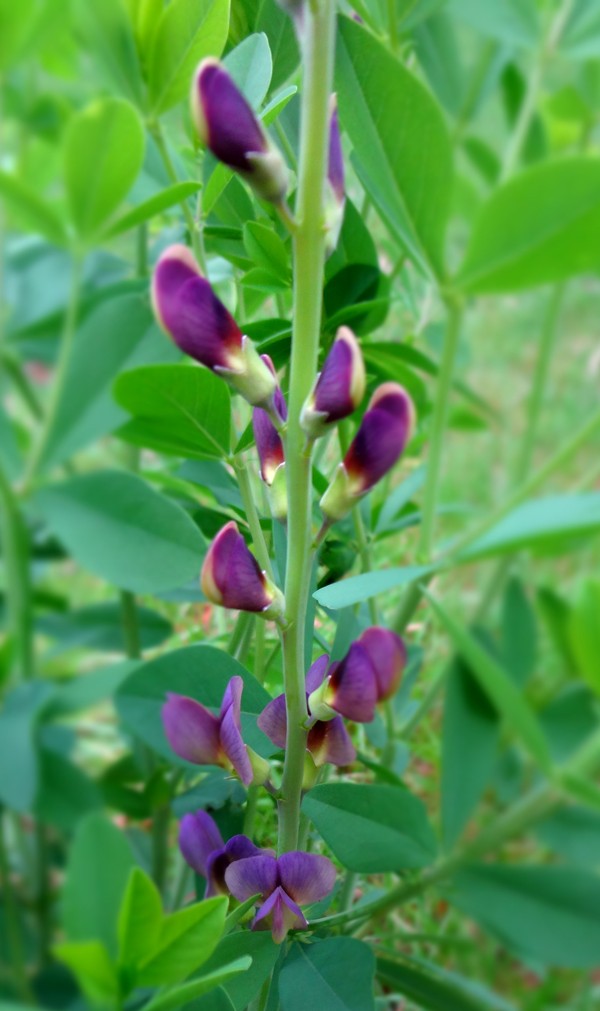 Walkers Low Catmint (bee magnet)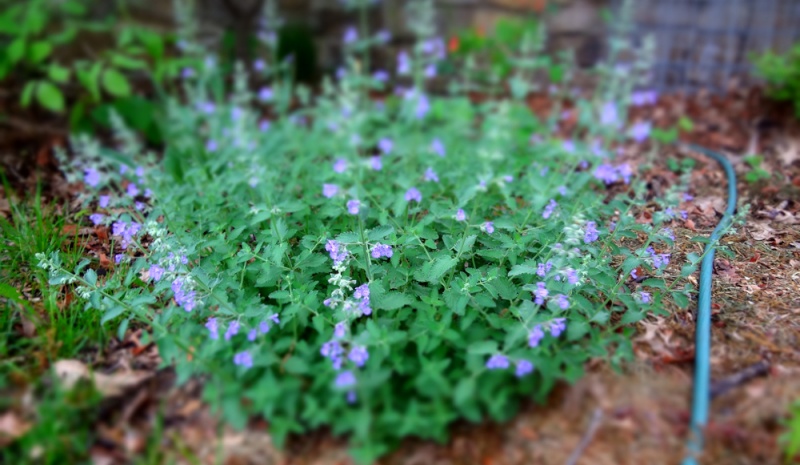 Woodland Garden (hosta, bleeding heart, redbud, paw paw, bur oak)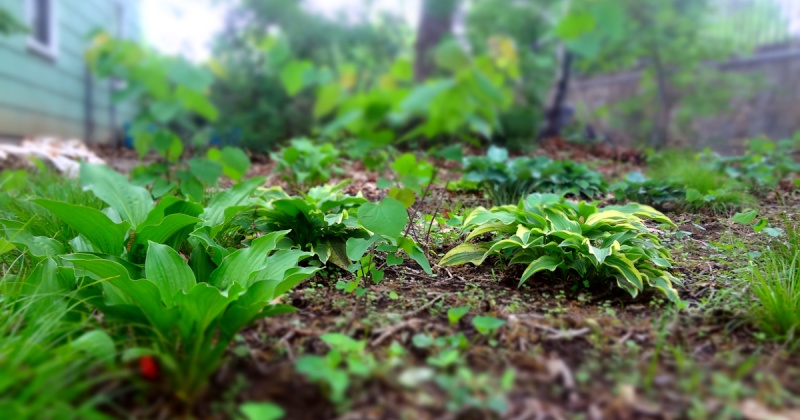 Nesting Momma Robin...each morning she get worms from the compost pile for her babies.




Posts

: 1145


Join date

: 2012-01-22


Location

: kansas city






Posts

: 1887


Join date

: 2011-06-21


Age

: 37


Location

: california, zone 10a



Great pics.  And I love that mamma robin can get food for her babies just a short hop away.



Posts

: 4690


Join date

: 2010-03-21


Age

: 75


Location

: Southwestern Maine Zone 5A




Certified SFG Instructor




Posts

: 4251


Join date

: 2014-03-18


Age

: 54


Location

: Buford, GA - Zones 7B/8A



Wonderful, beautiful photos! Thank you for sharing  


Forum Moderator Certified SFG Teacher




Posts

: 14609


Join date

: 2013-04-21


Age

: 68


Location

: Fresno CA Zone 8-9



Nice squares!

I'm interested in seeing some photos of your layout of your native garden too, if you find time. 

Have you seen any butterflies yet?  I've seen several varieties of fritillary, yellow swallowtails, and one monarch (or viceroy?), and of course the sulphers.  Since we put in our butterfly garden, and it's only been about one month, we've seen more butterflies in that short time than all five years combined since we've been here in this house.  Can't wait for later this summer.



Posts

: 185


Join date

: 2013-01-15


Location

: Shawnee, KS



I've only seen one honey bee...no other pollinators yet...the only early flowering plants I have in the yard are flowering dogwood, redbud, walkers low catmint, and columbine.  I see more when the purple coneflowers and liatris start to bloom.  Last year I had tons of small butterflies and moths...not so many larger butterflies and didn't see many bees (honey or bumble) at all. 

Compassplant, yellow coneflower, blanketflower, and several types of milkweed should be in full swing in a few weeks.

Blue False Indigo is in full bloom but not too much activity.

I'll try to post some pics when things get going...I also scattered some dill seed in the area for pickling and swallowtail caterpillars.



Posts

: 1145


Join date

: 2012-01-22


Location

: kansas city



---
Permissions in this forum:
You
cannot
reply to topics in this forum