A little concerned about the remaining leaves/flowers around this tomato.....flowers/leaves around it have dried/curled & some have fallen off...this was a transplant from a friend..seemed fine until it set this fruit..please advise..thanks in advance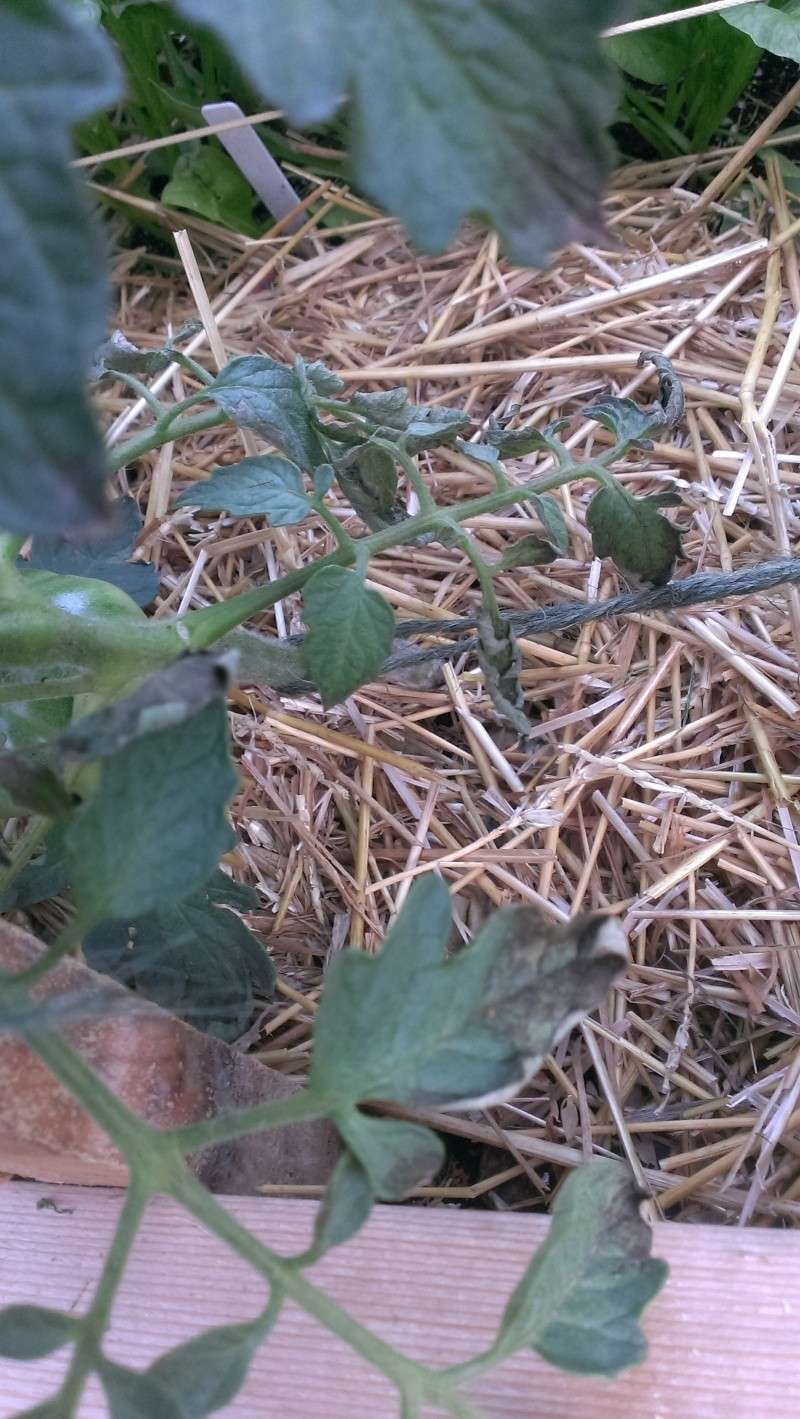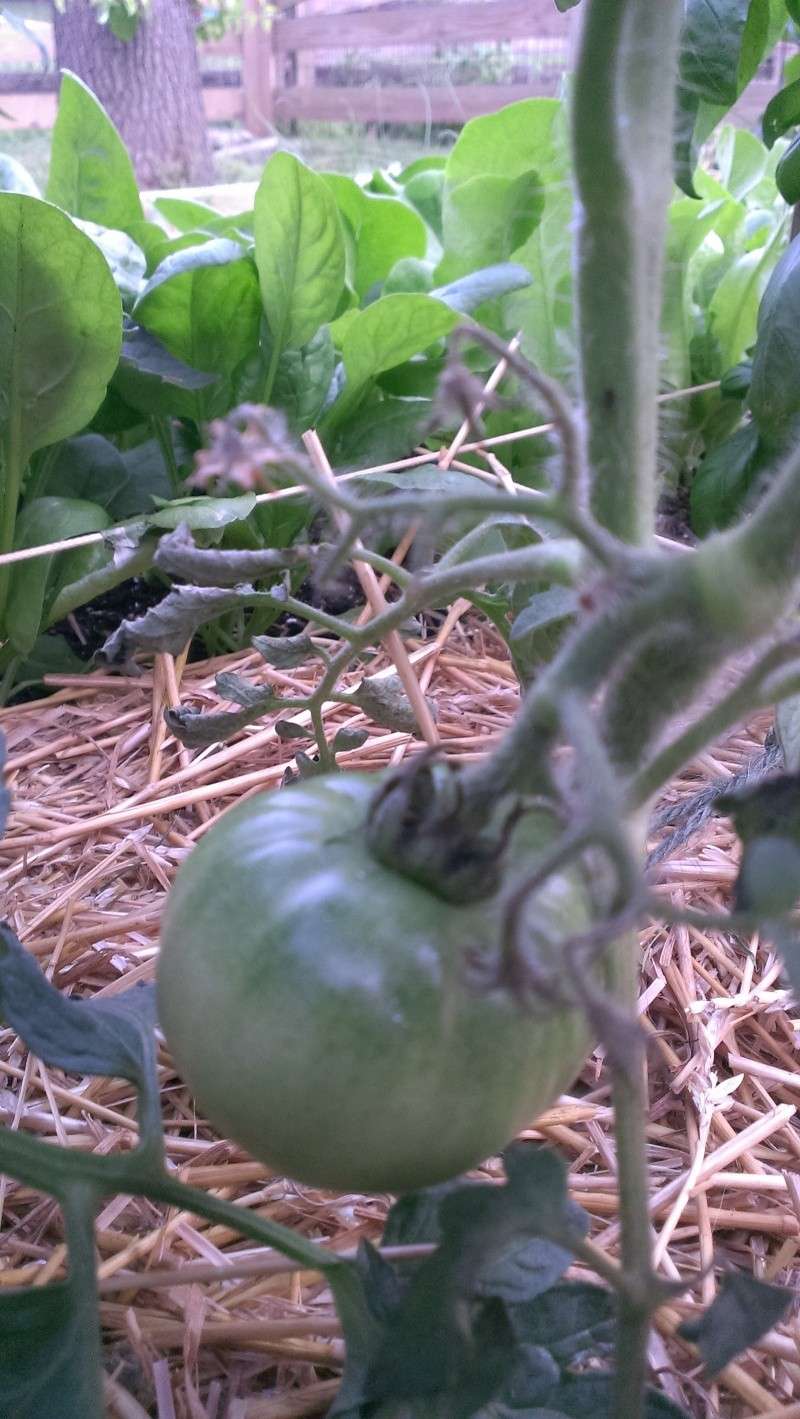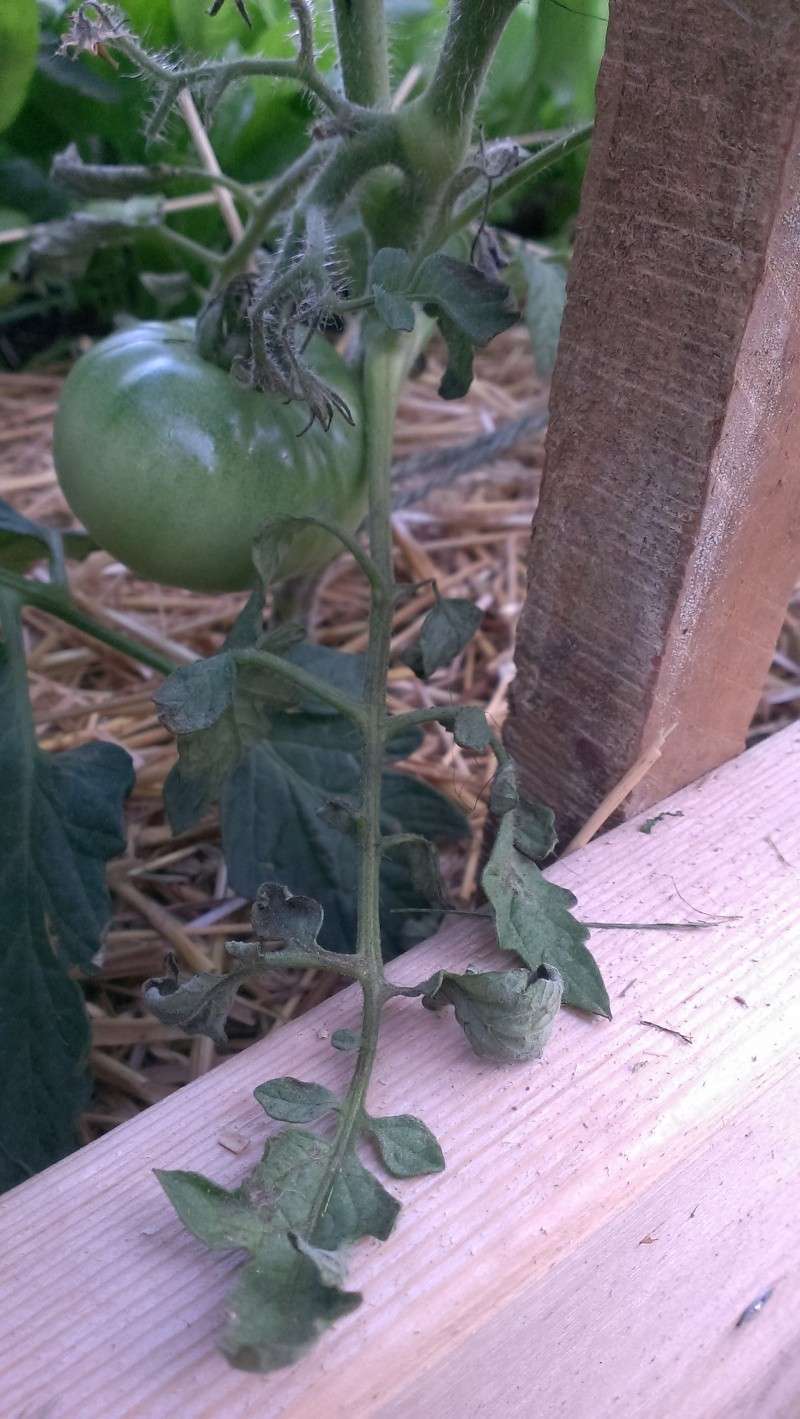 Looks like tomato botrytis, sometimes called gray mold. The bad news is, it's bad. The good news is, each vegetable has its own kind of botrytis, and it is generally not communicable to other types of vegetables. Cool, wet conditions and high humidity encourage spore growth. Don't compost the remains, as the spores can overwinter and survive for years. (Few among us likely have the perfectly-turned and heated compost pile of legend.) Disinfect all garden tools between plants. Poor air circulation encourages spore growth, and trimming leaves closer to the ground to increase air circulation is sometimes suggested.

FWIW, I just read something on the web:

http://www.agf.gov.bc.ca/cropprot/botrytis.htm

saying botrytis infects many plants, implying the rest of a garden may be imperiled by the appearance of botrytis on any one vegetable. However, we had a Ph.D. lecturer in our master gardener class who specialized in plant diseases repeatedly stress that botrytis types are indeed plant-type specific. In other words, the botrytis-infected onions I unknowingly put in my compost pile last year shouldn't be able to pass botrytis on to my tomatoes. And the tomato botrytis I saw in another garden last year shouldn't affect the onions planted in the same beds this year -- thus far, it doesn't appear to have done so.

Of course, this may not be botrytis. It does look like it, though, because of the grayish-brown leaf tissue and what appears to be browning on the stems.
so an infected tomato could infect another tomato..but not onion?
and....would you remove the plant "infected" at this point? it's in very close proximity to other tomato plants
I would take it to your local agricultural extension agents or master gardeners so they can have a better look than we do in a picture. Don't be skimpy on the samples. They will probably be able to look at it under a microscope to confirm if there are indeed spores and to be sure what type, if so. But I'd clip off any infected parts right now.

Of course, the safest thing is always to pull the plant. Losing one plant is not as big a deal as having your whole garden infected. The spores can be carried by wind, so if your plant is infected, it can be a continuous danger.

And, yes, your tomato can infect your other tomatoes but not your onions, as an example. However, the spores can be blown onto the soil all over your garden, including a patch where you might want to grow tomatoes another year. So botrytis remains a threat to your soil even when it's not a threat to a particular plant.

Again, though: I'm just saying it looks like botrytis to me. Take it to an extension office/master gardener's office if you can.
well if it is thats a bummer cuz otherwise my first year garden is BOOMING!.. 

Yeah, but almost everybody seems to have something, or multiple somethings. If you didn't have one thing, you'd have another, it seems.
---
Permissions in this forum:
You
cannot
reply to topics in this forum