I'm in Atlanta (7b), and I've dabbled in SFG for several years.  But this is the first year I have SIX 4x4' boxes in a new location, and it's got more partial shade than I'd like.  I'm learning my way through things.  My lettuce is bolting, so Ithink that's done.  I've still got green beans, carrots (taking forever) and cukes (nursing them thru mildew).  

So I'm not giving up on summer veggies, but I AM already thinking about fall!  What are some good things to plant in the fall for our region?  I'm planning on more carrots and lettuce.  And I'd like to try spinach and garlic.  The book says potatoes are for fall, but I think I've missed my window on that.  

Any thoughts on veggies and specific varieties?
Broccoli - transplant to the garden approx. Sept 1 or labor day or there about.  Radishes. Anything you could plant in early spring.  Garden peas sometimes depending on the weather.  I tried Brussel Sprouts in the spring but that did not work.  I may try it in the fall.  Lettuce, spinach, carrots, kale, chard, Kohlrabi, Cauliflower, Cabbage.

Here is the planting guide for Ga.  It is for middle GA so you will have to adjust slightly.  See the note on the bottom of the chart.

http://www.caes.uga.edu/applications/publications/files/html/B577/B577PlantingChart.pdf



Posts

: 3094


Join date

: 2011-11-20


Age

: 67


Location

: Brooks, Ga Zone 7B/8A



Broccoli....I tried it years ago, pre-SFG.  It was a miserable failure, never even resembled broccoli, it just bolted straightaway (I think).  Anyway, I guess it's worth a try again!
In the fall of 2012, I planted Broccoli (Packman), cauliflower, cabbage, swiss chard and lettuce on 9/1/12.  On 9/21 I picked my first lettuce, on 10/1 my first chard, and first Broccoli on 10/28 just before the first hard freeze.  I used row cover and plastic to extend the season.
After I planted the above, I used tulle to cover them to keep the bugs off.  I also used shade cloth to keep them from getting to hot in early Sept.  Then in Oct I used Agribon 19 and plastic to keep some to the plants from getting frost bit.
Tulle covering the fall crops.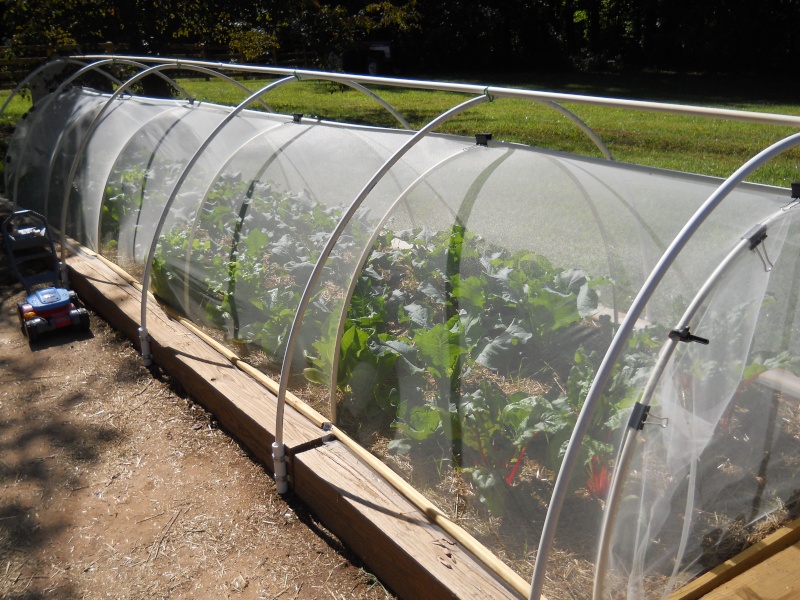 Shade cloth covering the fall crops.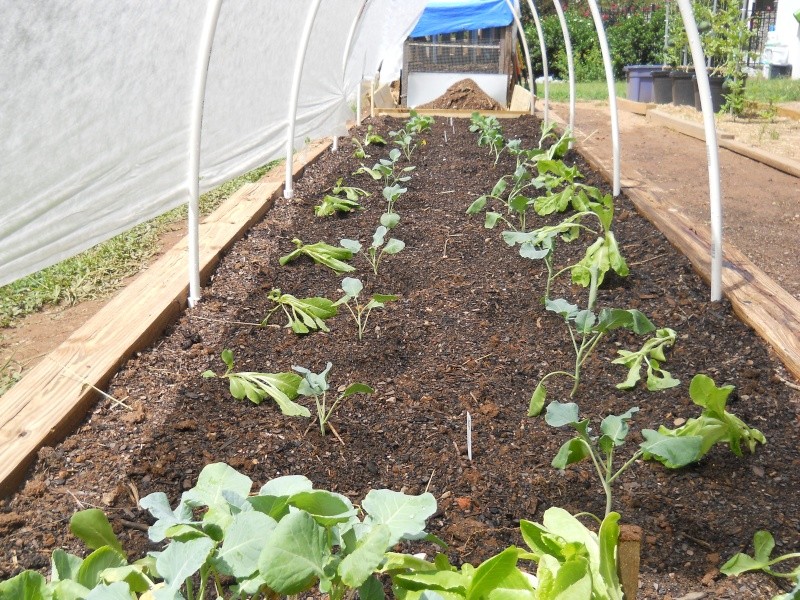 Then covered with plastic and Agribon 19 later in the fall.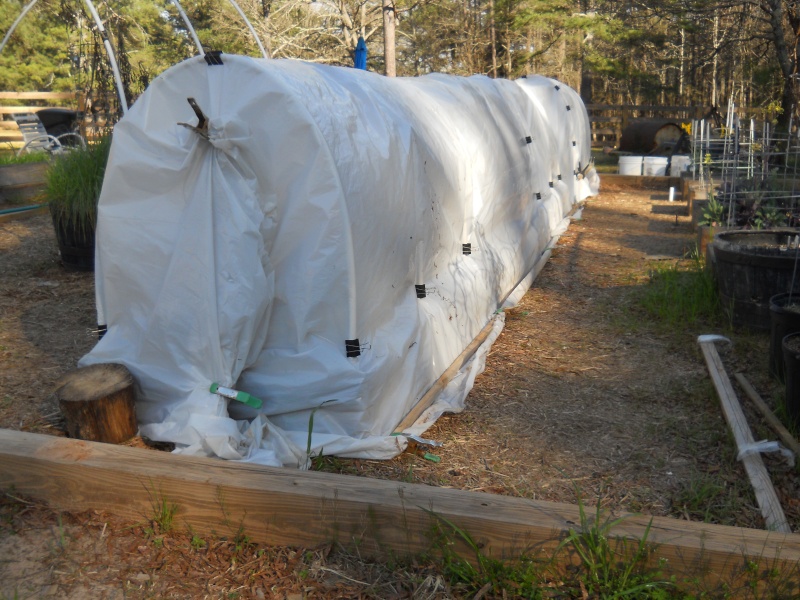 And then harvest time.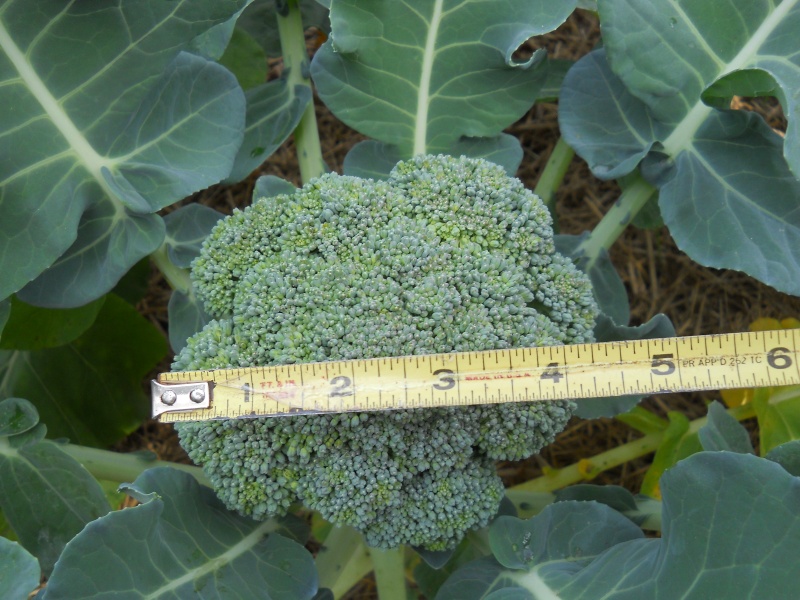 In the fall of 2013 the rabbits attacked and I harvested almost nothing.



Posts

: 3094


Join date

: 2011-11-20


Age

: 67


Location

: Brooks, Ga Zone 7B/8A



so that is what broccoli should look like.  It's beautiful.  Ok, you've convinced me to try it!!  Nothing ventured, nothing gained. 
I guess part of the challenge is no one in my family likes cauliflower.  Or cabbage.  or swiss chard.  or radish.   

  But I"ll find something to plant!!!
ETA:  That chart is awesome!!!  Thank you!!!  I had NO idea I could plant so many things in the fall!  Yippee!!
That IS a great chart.  Thanks, Yolos!

I'm thinking garlic, carrots, broccoli, cabbage, lettuce...  Not sure what else yet...

Certified SFG Instructor




Posts

: 4077


Join date

: 2014-03-18


Age

: 54


Location

: Buford, GA - Zones 7B/8A



Yolos, That is a beautiful protection system you have there!  


Forum Moderator Certified SFG Teacher




Posts

: 13739


Join date

: 2013-04-21


Age

: 68


Location

: Fresno CA Zone 8-9



---
Permissions in this forum:
You
cannot
reply to topics in this forum