Hi, I know you all love pictures... I think my tomatoes are doing well, but the Carbon is still only 2 1/2 feet with no flowers and the tops of a few of my plants are weak and curled up. I had to snip off the bottom leaves that were turning tough and very curled from the heat. My lettuce bed is my first year attempt at SFG. I've had some watering challenges (not enough) and there are some empty squares I'd like to fill. I had some carrots I put in over two weeks ago that haven't presented. Perhaps it's too hot. Feedback and suggestions are welcome! Lettuce/carrots stuff. Kale got eaten by something...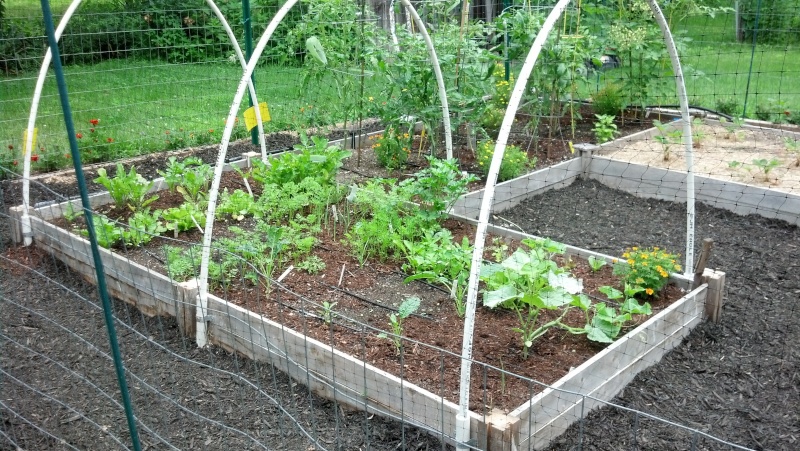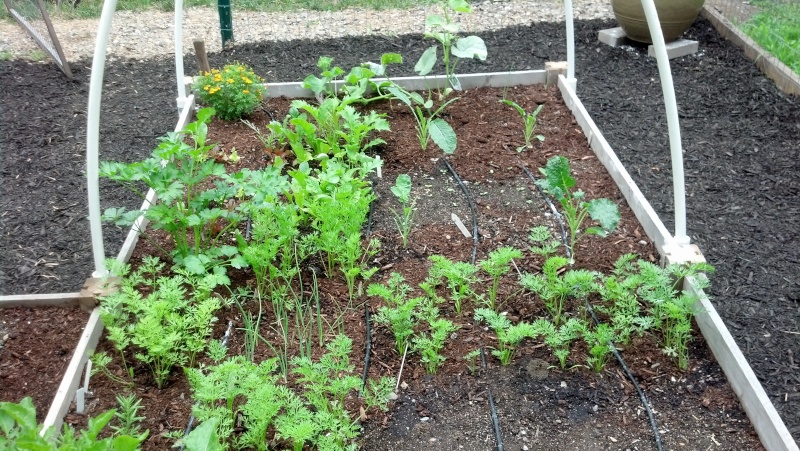 Here are a few pics of my tomatoes. I've got Yellow Taxi, Caspian Pink, Federle, Legend, La Roma III, Blondie, and Black Cherry plants.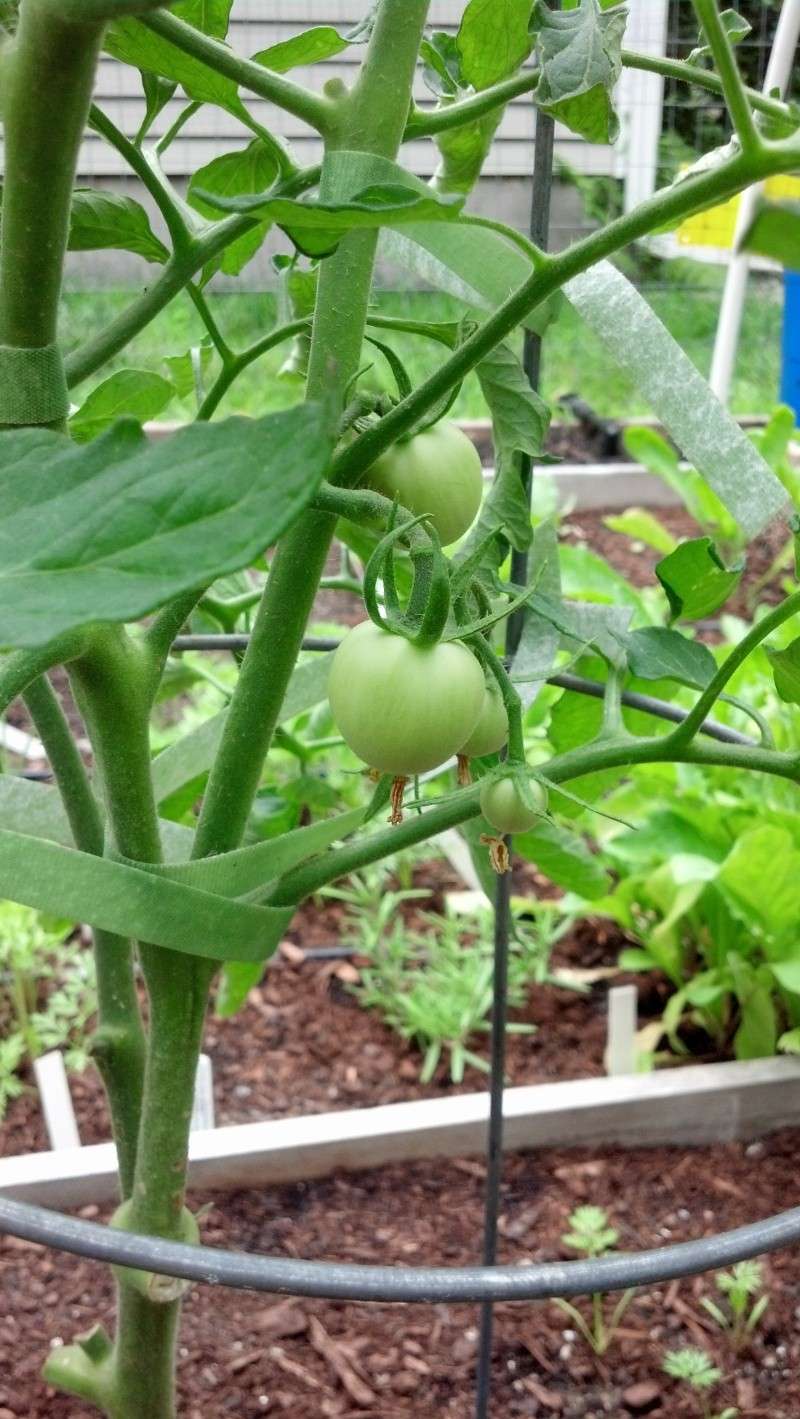 Caspian Pink looks a bit frail. I thought it would have more foliage. I've watered and fertilized.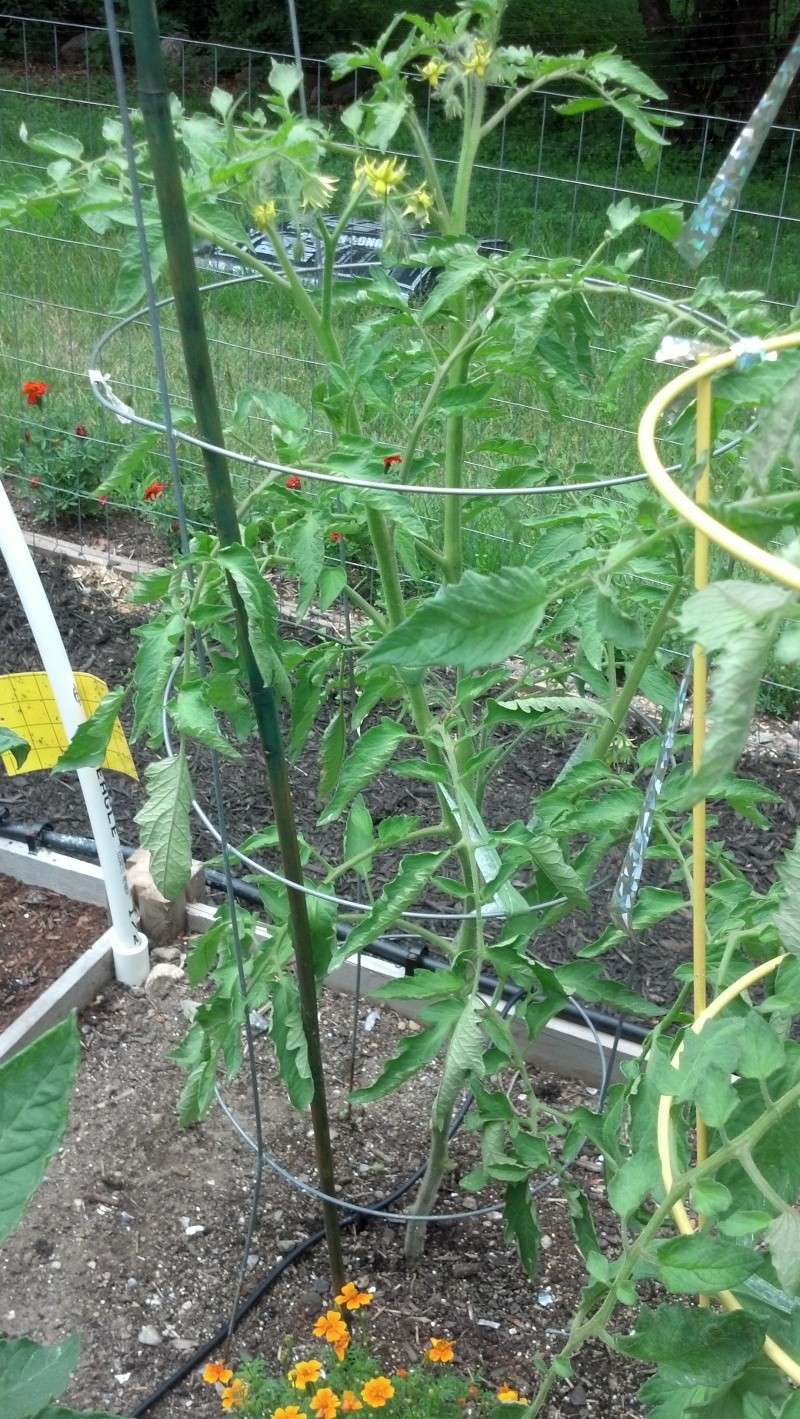 Stunted Carbon...what's up with that?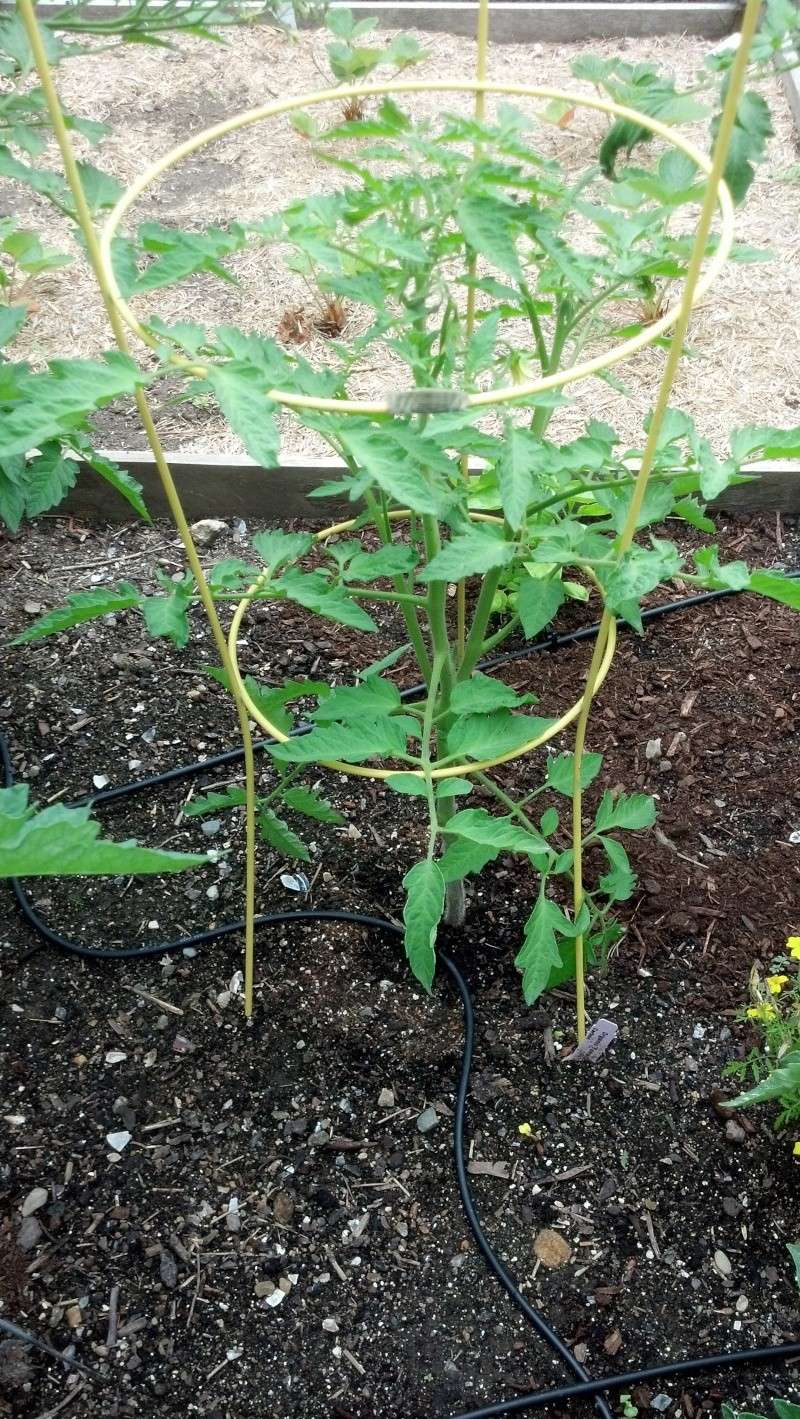 Thanks and have a great 4th.
GardenGroupie



Posts

: 137


Join date

: 2014-06-01


Location

: Mass Metro-west



They all look healthy, even the one you say is stunted. The Caspian Pink doesn't have a thick stem, but I've read that for some tomatoes that's actually standard.

Also, I don't know if you find this happening yourself, but often my tomatoes or other plants seem to just freeze for a while, then start growing normally again. It's discouraging, and sometimes I find out I do indeed have an unhealthy plant -- but sometimes I have been pleasantly surprised to see the laggards suddenly spring to life for no apparent reason. Hope you have the same good luck!

I've never grown carrots, but aren't they supposed to take a good while to germinate? And benefit from being stratified?



Posts

: 3638


Join date

: 2013-07-05


Age

: 55


Location

: SW Oregon



Hi Marc, yeah, I think carrots can take up to three weeks depending on the conditions and how much water they get. When I planted the first batch I was out there every day misting the soil. The second batch was planted after I put the drip irrigation in, but the bed top keeps drying out and I haven't been misting. Perhaps this rain we're getting will take care of that. If I don't see anything in another week, I may plant again and pay more attention this time.

Thanks,
GardenGroupie



Posts

: 137


Join date

: 2014-06-01


Location

: Mass Metro-west



---
Permissions in this forum:
You
cannot
reply to topics in this forum