Last year I used shade cloth on top of my electrical conduit poles to protect my greens from the summer heat. two days after applying it, I had white spot developing and destroyed the plants. I was so busy, I didn't have time to search out the cause and what was this white color powder on my plants. I just pulled them up and planted again for fall. This year it happen again 2-3 days after putting up the shade cloth. After researching the SFG forum, I found out it was powdery mildew. I figured out that I could not adjust the shade cloth in such a way to allow for both good ventilation and sunlight/temperature protection. the shade cloth are vented, but slow the airflow greatly. also my plants were close together. see below.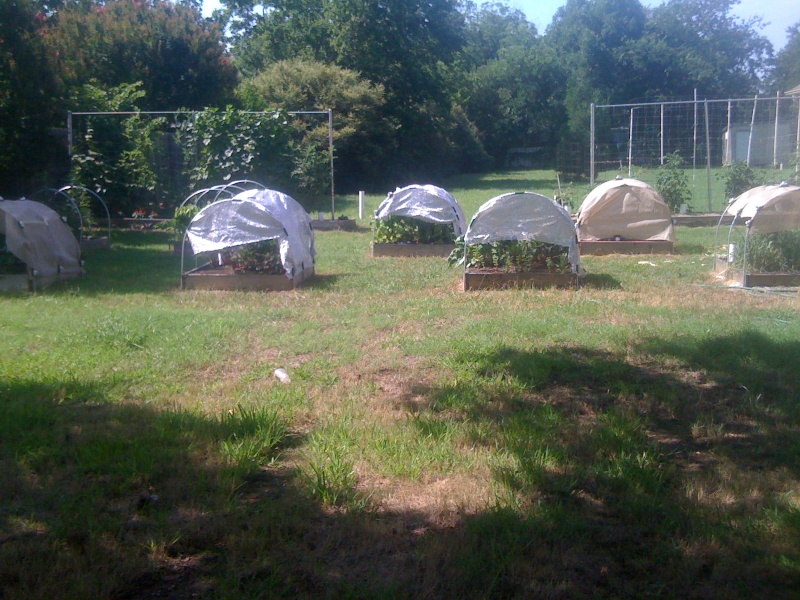 so I got rid of the cross bars and change to a top cover with a extension to allow the leaves extend beyond the border of the bed without touching the shade cloth. I left the short ends on the  side to allow free flowing air. This required a 5 way PVC adapter so I could extend the shade cloth beyond the SFG beds, but allowed the poles to stay in the beds. this way I could do grass edge trimming. so far no further mildew x's 3 weeks. the plants are staying up and not drooping, even when the temp hit 102. so far the shade cloth seem to be working fine.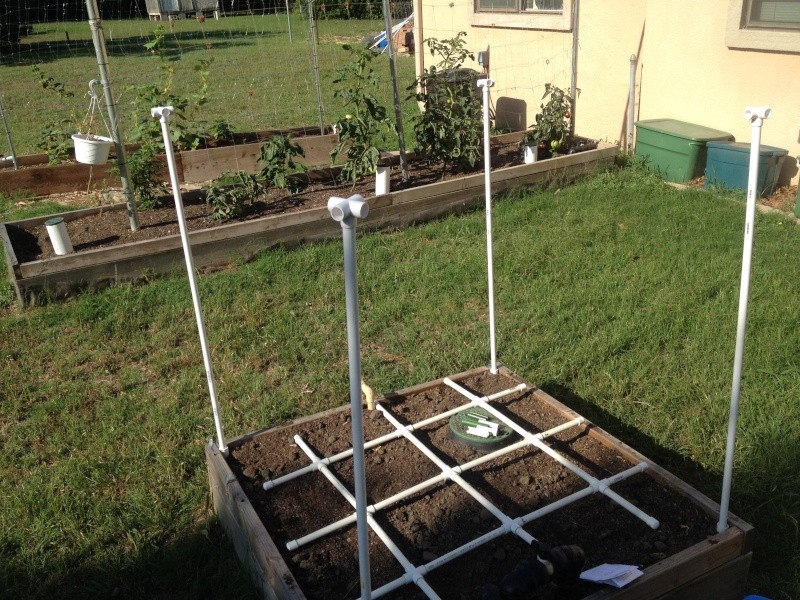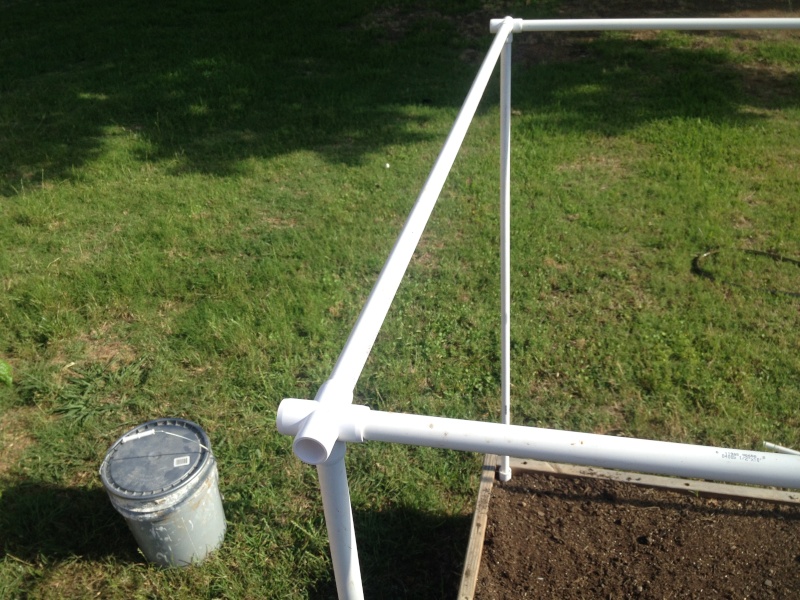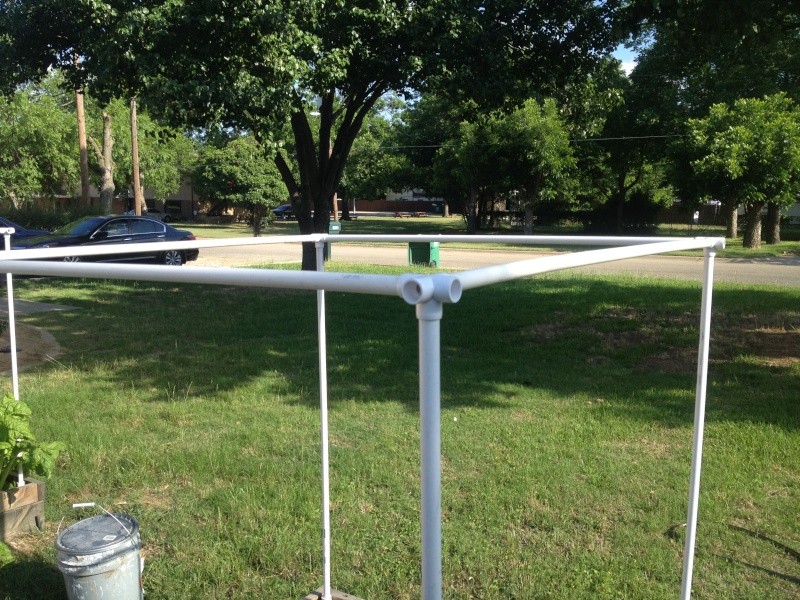 see the extension on the left border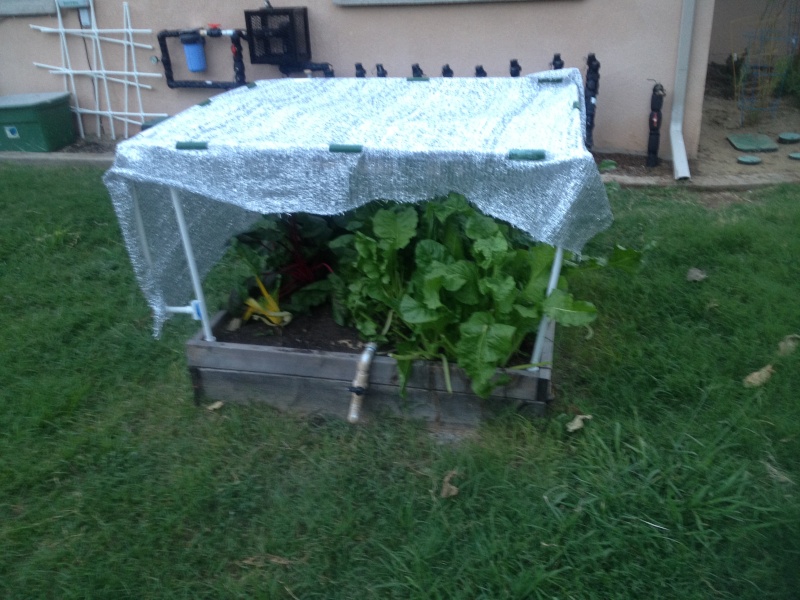 the short ends are loose to allow air flow. the shade cloth is fasten to the extended side, otherwise it attached at the top.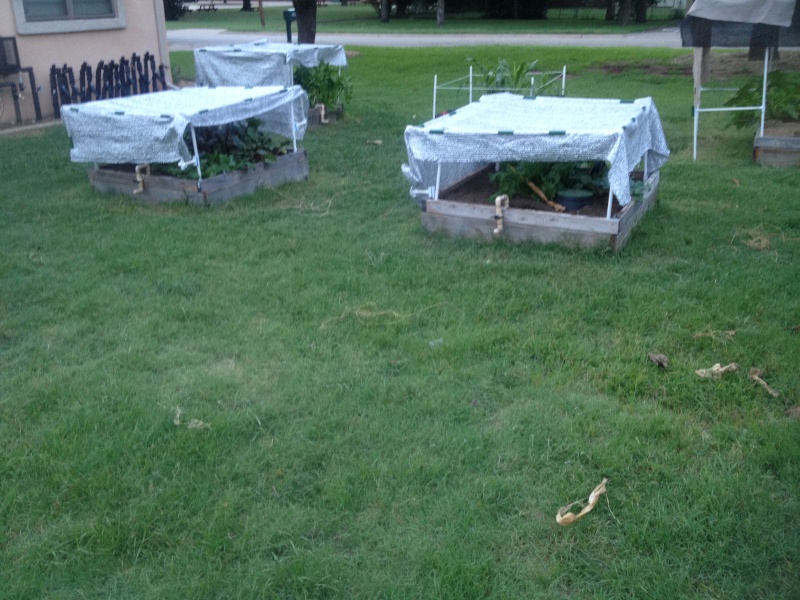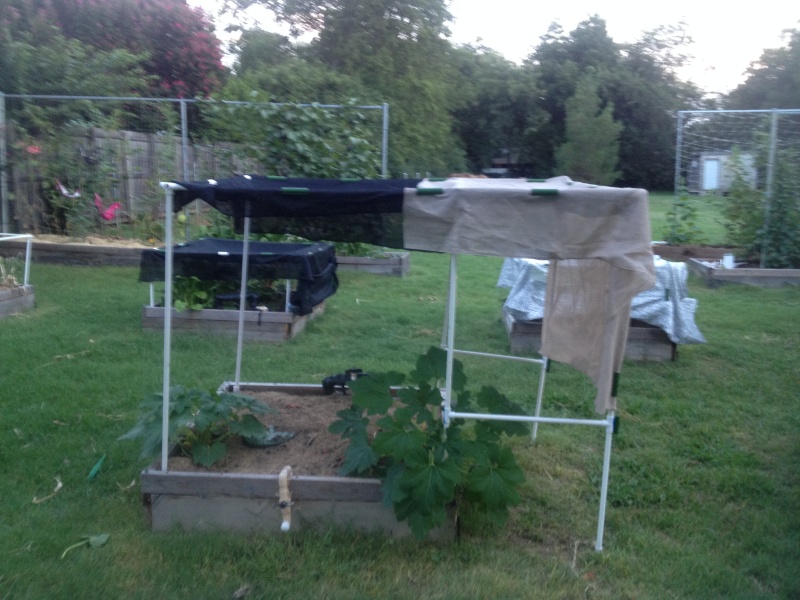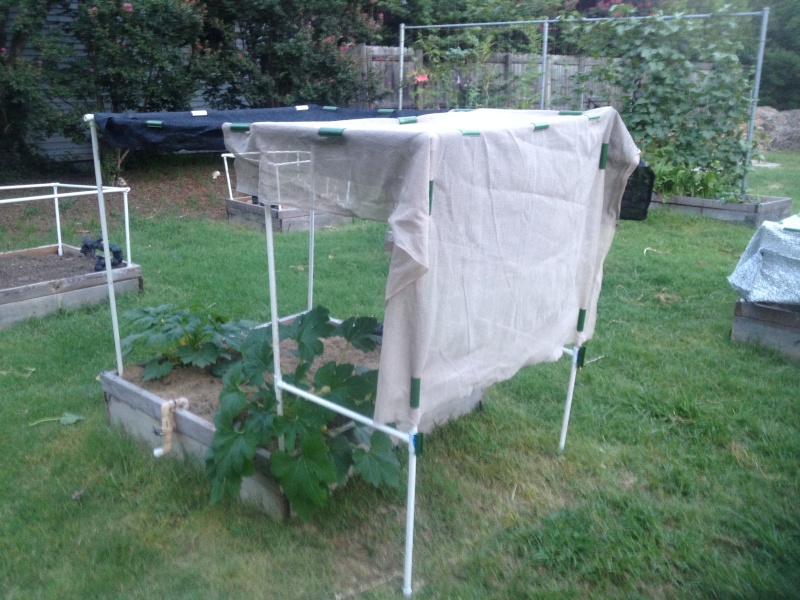 Posts

: 1632


Join date

: 2012-05-10


Location

: Denton, tx



Happy you seemed to have found a solution.  Keep us posted.  




Posts

: 4935


Join date

: 2011-04-24


Age

: 82


Location

: Castlegar, British Columbia



I thought I sent a reply but I don't see it. PVC is great for creating cover frames to suit the need.

Forum Moderator Certified SFG Teacher




Posts

: 14402


Join date

: 2013-04-21


Age

: 68


Location

: Fresno CA Zone 8-9



I don't have powdery mildew at this time and have not did any preventative spraying. bu this product got my eye. Has anyone used it?


I had purchased some potassium bicarbonate off of eBay, but have not applied it yet. too many projects.

potassium bicarbonate

from dirt doctor
powdery mildew



Posts

: 1632


Join date

: 2012-05-10


Location

: Denton, tx



---
Permissions in this forum:
You
cannot
reply to topics in this forum