Well I am learning by the seat of my pants and have discovered that I need to move the grapes and blackberries that I planted in my SFG earlier this year.  We currently live in a house we are renting so I don't want to put the grapes along the fence line.  Can I transplant both these to large box planters so I can move them when we buy a new house?  They both are doing quite well in the SFG but do not have grapes yet and currently have a few blackberries.  I also think I need to cut back some on the blackberry bush as it has several canes and I think I read somewhere that only one to two canes should be on the bush.  Any help will be greatly appreciated.
Grapes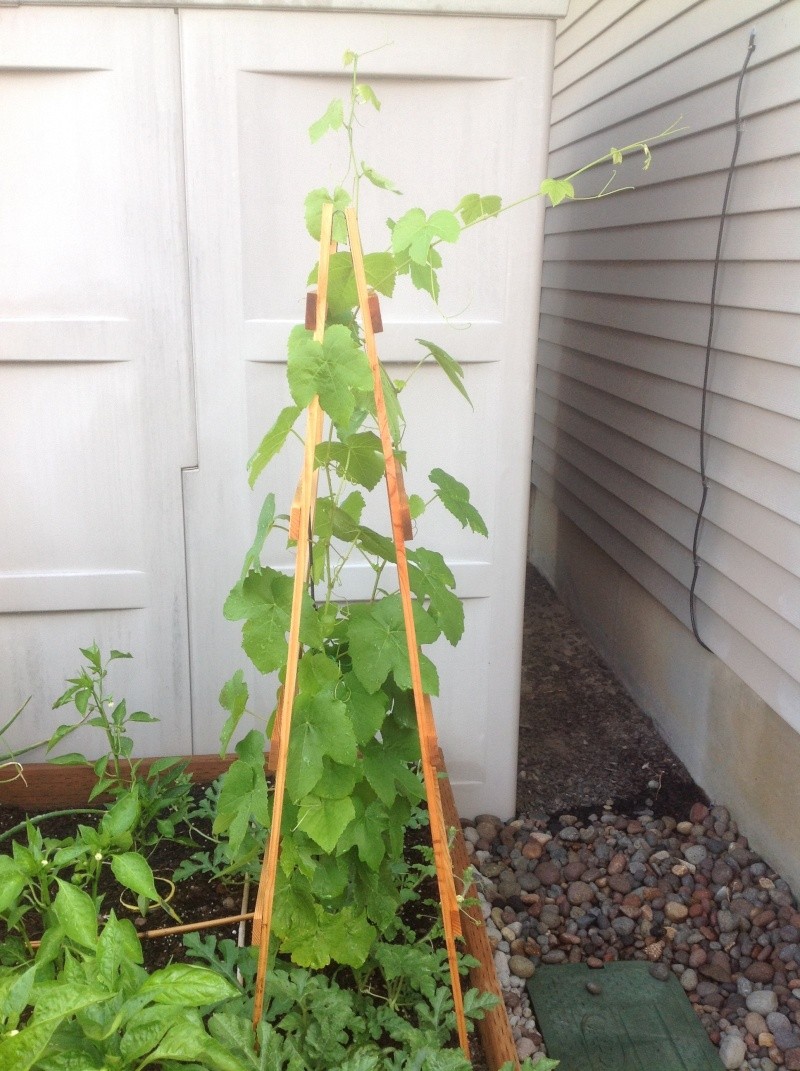 Blackberries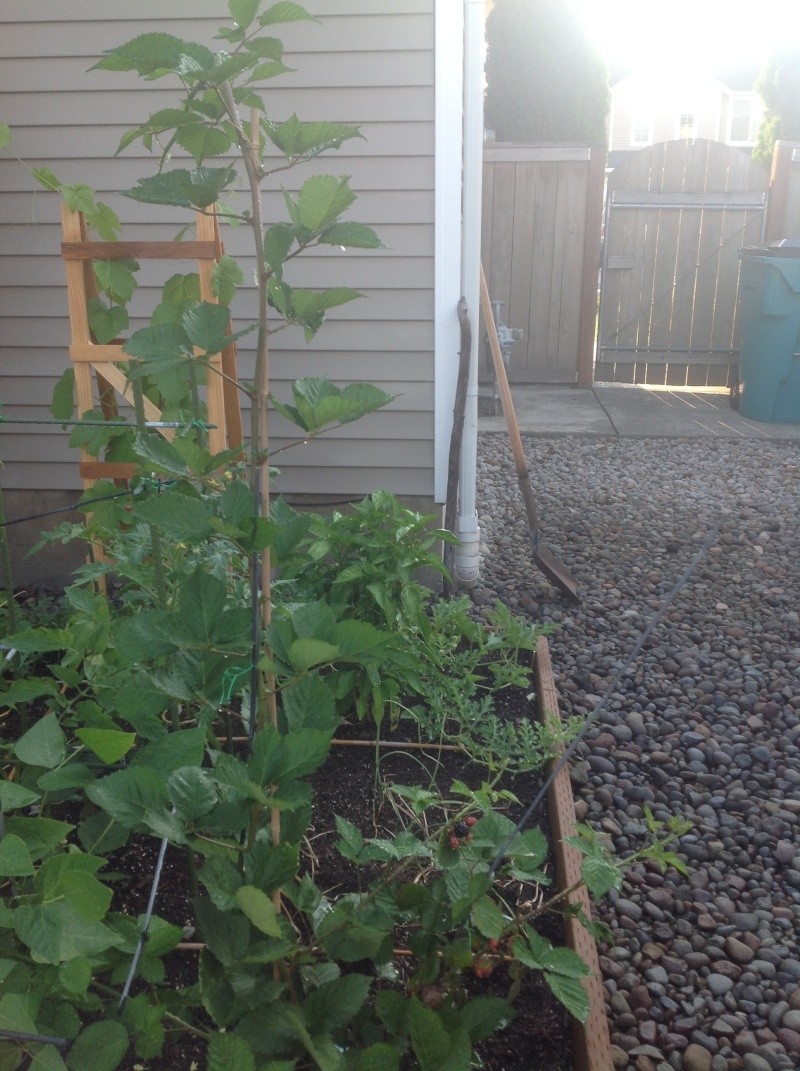 Posts

: 28


Join date

: 2013-08-10


Age

: 63


Location

: La Center, WA



My experience with blackberries is the wild ones.  I know that the canes that are now producing have brown canes and next years canes are green.  If I were growing these in my garden I would be cutting the brown ones down as soon as they were done and allow the green ones to stay.  I think in the wild it is almost impossible to do this but in your garden you could possibly eliminate some of the green canes so it doesn't get so over crowded.

As far as planting in containers - I don't know.  Do grapes need a male and female plant?  I know in the wild that is how it is.



Posts

: 643


Join date

: 2012-05-25


Location

: Central Minnesota - Zone 4



good news is that grapes do very well with transplanting, as do blackberries.
Funny coincidence, 2 years ago my neighbour who had lots of thornless blackberries and grapes decided he did not want either and dumped them off here.
I just dug a hole and planted and that grape produced grapes that first year and barely skipped a beat
The blackberries have taken more time.

I think the key is timing and not doing it in the heat of the summer.



Posts

: 2804


Join date

: 2012-01-14


Age

: 61


Location

: british columbia zone 5a



---
Permissions in this forum:
You
cannot
reply to topics in this forum