I know it's off the beaten path, but I couldn't help myself. Since the worms have taken off in the beds. I thought I would also feed them from the top without turning the soil, but allow them to assist me with enriching the soil. this is a type of sheet composting I used to use when I was an organic farmer in the 90's. Instead of using it in the fields, I'm applying the same technique to the SFG beds.  
so I added layer of leaves, cotton meal, alfalfa pellets, dry molasses, sol-po-mag, aged horse manure and coffee grounds from Starbuck. I going to empty the valve boxes( there no worm in it) and use it as my seedling soil prep and transplant bedding in the BTE wood mulch. this way I save some money.
First , I pulled the BTE wood mulch off the top layer. I found the much of the wood mulch had decomposed. I was very surprise.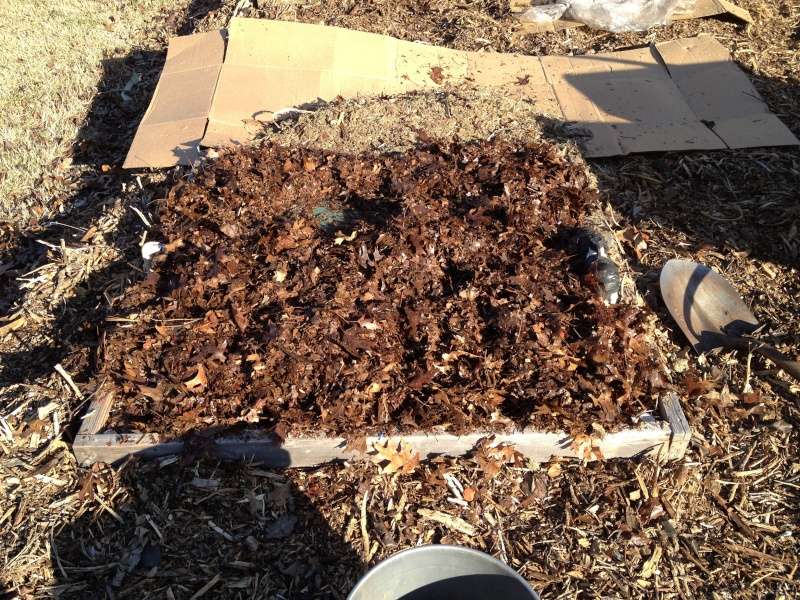 add the coffee grounds to get the brew going:beer chug:
the coffee grounds had a lot of clumps. so I broke it down with my hands, then spread it out.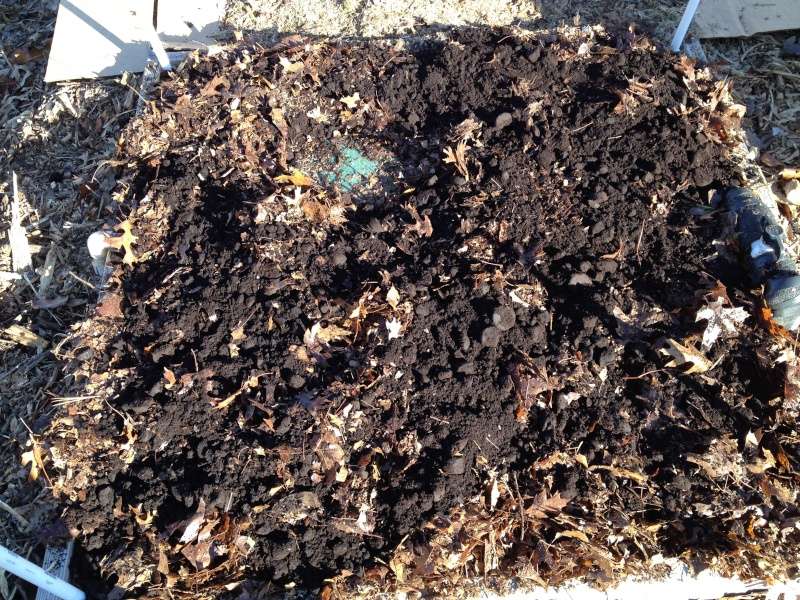 a touch/spoonful  of cotton seed meal-makes the medicine go down:bounce: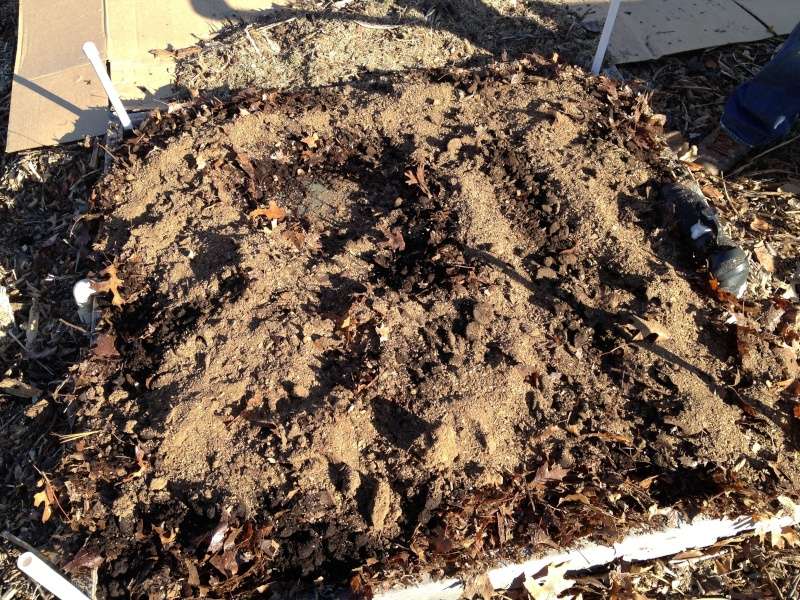 sul-po-mag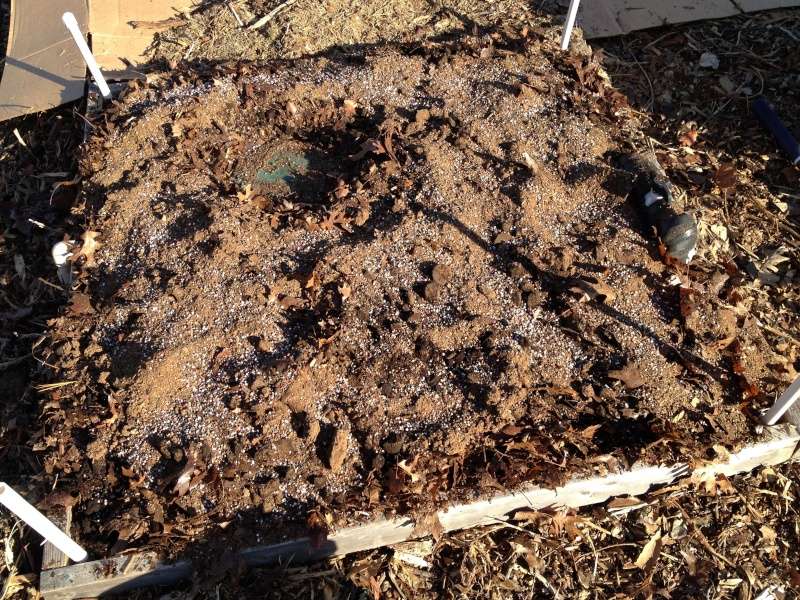 Alalfa pellets-some more protein and green type compost-activator
closer image of the alfalfa pellets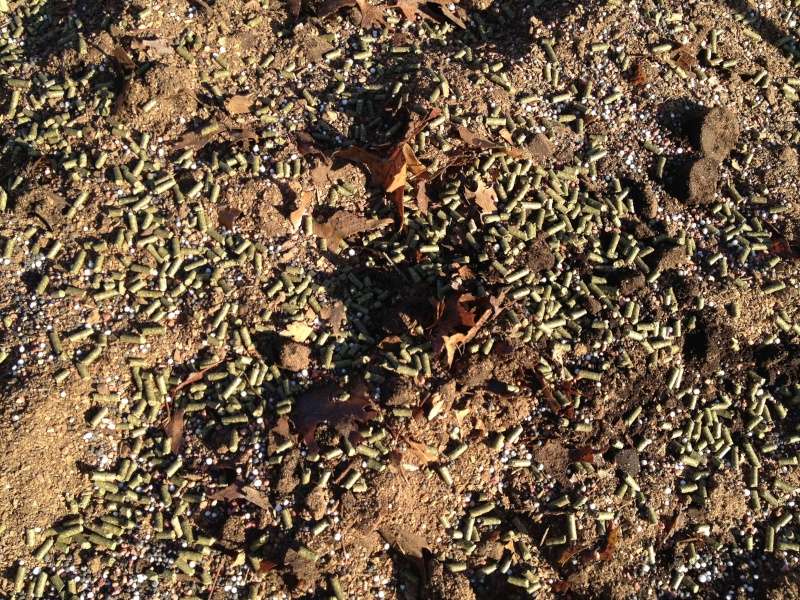 aged horse manure
dry molasses -this is the worm and microorganism candy for being so good to me:cheers: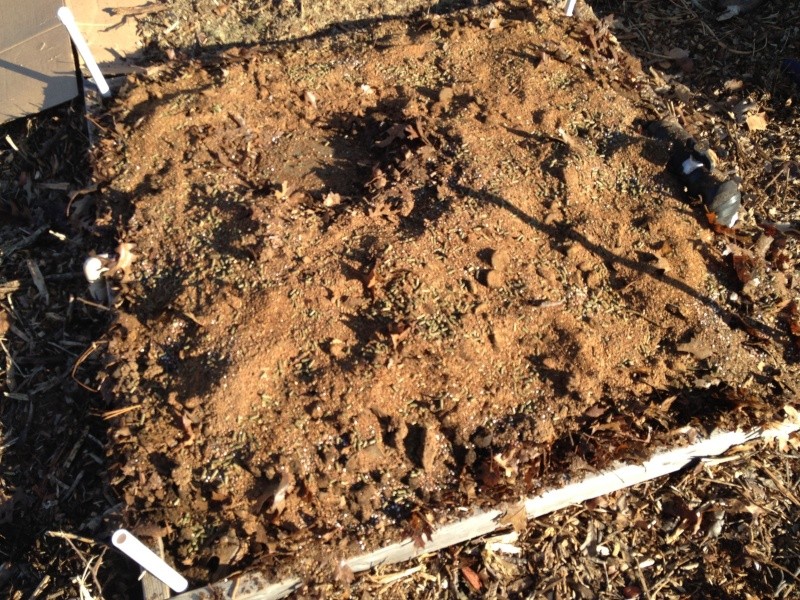 mulched leaves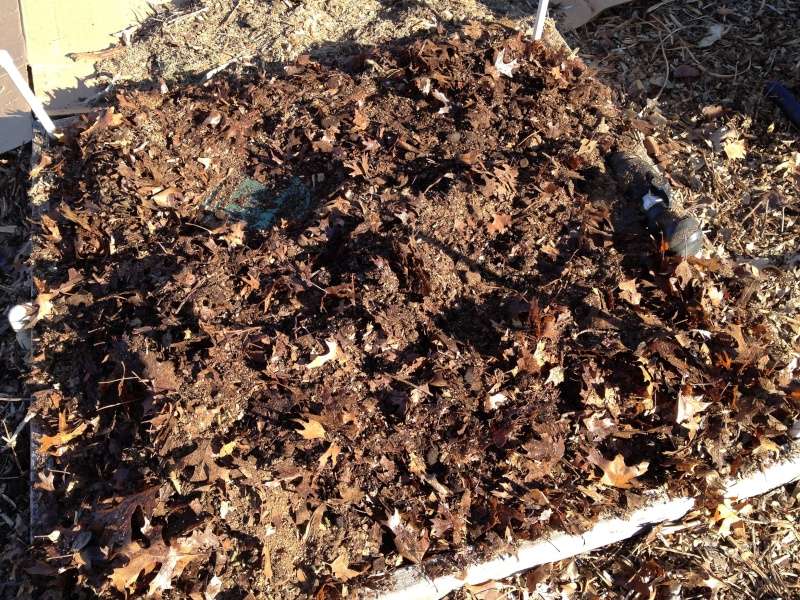 all top in ingredient mixed together. I did not disturbed the soil below this mixture.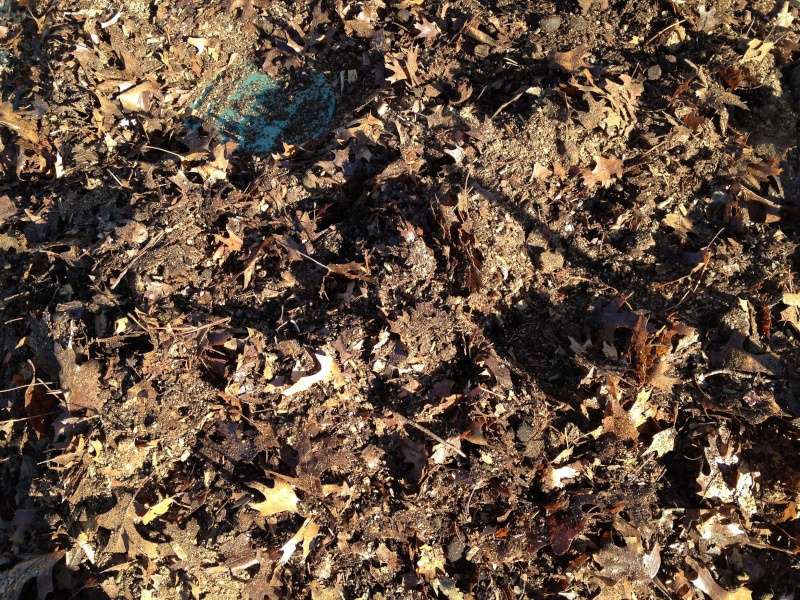 BTE wood mulch place back on, but since it has decomposed quite a bit. I will add 2 inches of mulch later. not today.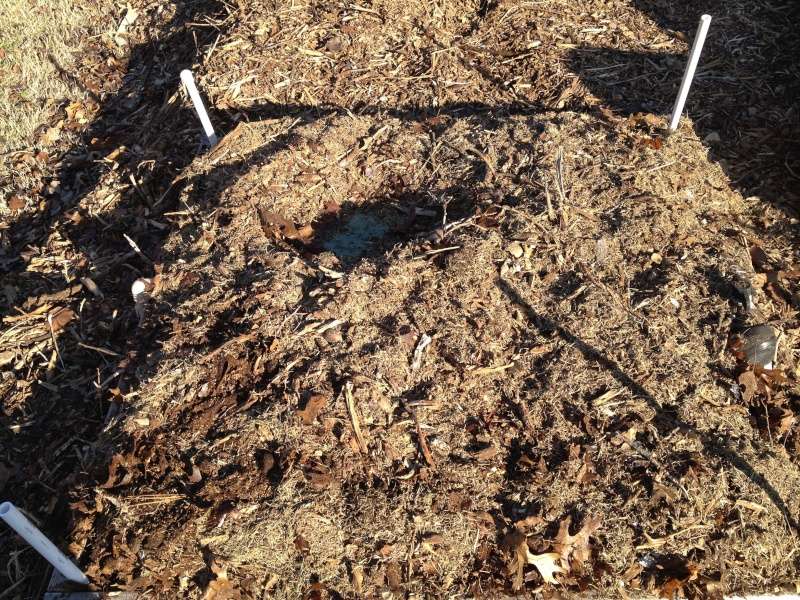 Posts

: 1583


Join date

: 2012-05-10


Location

: Denton, tx



---
Permissions in this forum:
You
cannot
reply to topics in this forum