I am considering filing charges against New England and the upper Midwest for theft of our winter.  But I have no idea who to file with.  O well.
Any one have bulbs up yet?  Anything happening among you guys south of me?
My garden plans are made and my seeds are sorted.
Here is my window sill greens, thinned now to just lettuce.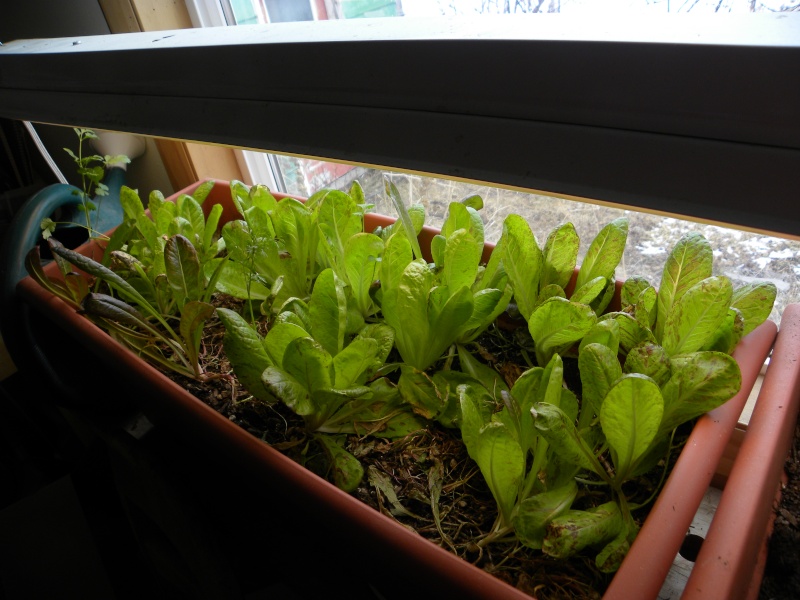 Here is a box of hyacinths getting ready to bloom on my window sill.  There is a few chard sprouted in there as well.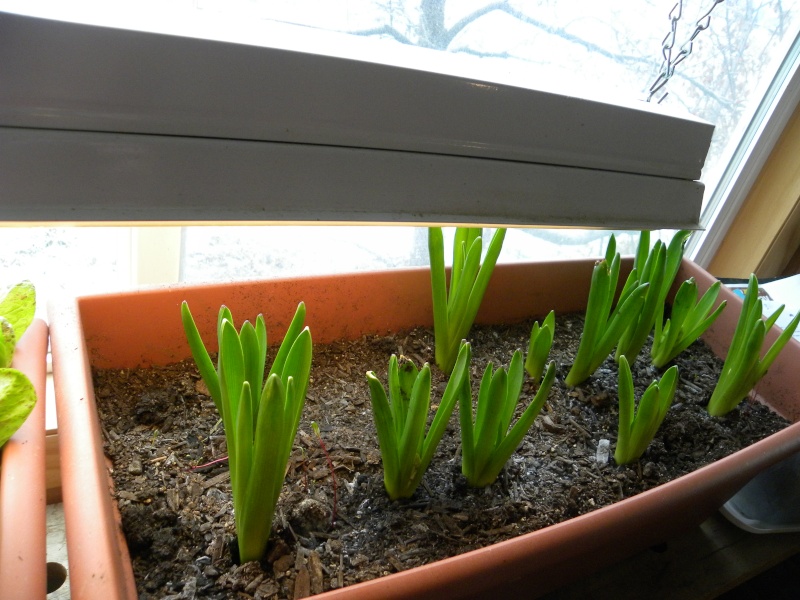 The garden with a measly covering of snow.  This bed is all set and ready for peas when the time comes.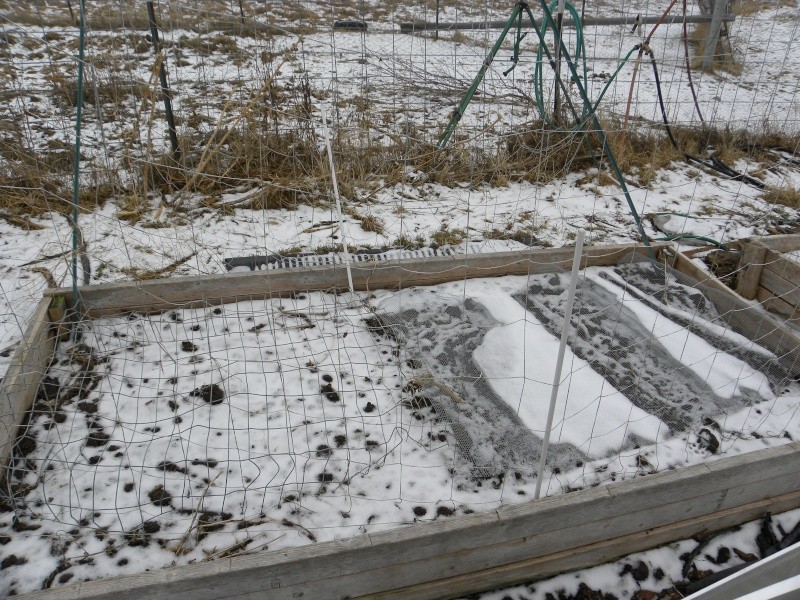 The wind is howling so hard it tryed to take the roof off the greenhouse.  I could not find my gorilla tape or duct tape for emergency strappings so I used package tape.  Here is to it holding!

Forum Moderator Certified SFG Teacher




Posts

: 14772


Join date

: 2013-04-21


Age

: 68


Location

: Fresno CA Zone 8-9



Yesterday, we had a 58 mph gust.  The house creaked.

Certified SFG Instructor




Posts

: 2164


Join date

: 2010-03-02


Age

: 70


Location

: Bend, OR (Zone 5-6)



Ouch...!  Glad it didn't take the roof off...

Certified SFG Instructor




Posts

: 4273


Join date

: 2014-03-18


Age

: 54


Location

: Buford, GA - Zones 7B/8A



The ground is frost heaving so the roads are a mess.  This is a month or more early.
I grabbed a day and got a lot of barn cleaning done.  Turned a compost pile in the greenhouse.  Started another in hte garden for hte squash this year. 
I just do not trust this weather to start planting, even in the greenhouse.  Put soon I will be unable to hold off and will start peppers.  Soon.  THe urge itches.,..

---
Permissions in this forum:
You
cannot
reply to topics in this forum