Latest topics
»
Bryan Greenbeard of Minnesota's 2017 Plans
by
Greenbeard
Today at 12:56 am
»
CANADIAN REGION: What are you doing in May 2017
by
Kelejan
Yesterday at 11:46 pm
»
N&C Midwest: May is here! 2017
by
CitizenKate
Yesterday at 11:19 pm
»
How's the Weather Where You're At?
by
Scorpio Rising
Yesterday at 8:38 pm
»
Saving cantaloupe from cucumber beetle?
by
camprn
Yesterday at 8:17 pm
»
Soaking seeds????? HELP
by
Yardslave
Yesterday at 6:30 pm
»
Third Year SFG in Canada
by
CapeCoddess
Yesterday at 5:39 pm
»
Texas Dream garden 2017
by
sanderson
Yesterday at 2:48 pm
»
Senseless Banter...
by
sanderson
Yesterday at 2:47 pm
»
New England May 2017
by
sanderson
Yesterday at 2:41 pm
»
TrolleyDriver's Compost Thermometer
by
trolleydriver
Yesterday at 2:29 pm
»
2017 SFG in Brooks, Ga
by
yolos
Yesterday at 2:20 pm
»
growing corn
by
Turan
Yesterday at 2:12 pm
»
Strawberry protection
by
donnainzone5
Yesterday at 1:24 pm
»
Using Eggshells for your garden
by
countrynaturals
Yesterday at 10:47 am
»
Hello from St Louis
by
bigdogrock
Yesterday at 9:33 am
»
Planting tomatoes, cucumbers and squash back to back on wire mesh trellis.
by
walshevak
Yesterday at 7:03 am
»
boxes on a slope?
by
AtlantaMarie
Yesterday at 6:24 am
»
Rolly Pollys
by
sanderson
Yesterday at 3:40 am
»
Amaranth
by
sanderson
Yesterday at 3:37 am
»
surprising results from soil test
by
dstack
5/27/2017, 9:52 pm
»
2017: First full year of SFGing in ND
by
Robbomb116
5/27/2017, 6:17 pm
»
Carrot Week 2017!
by
trolleydriver
5/27/2017, 4:06 pm
»
Hello from TN
by
sanderson
5/27/2017, 3:53 pm
»
Yard and garden Maintenance Gadgets
by
yolos
5/27/2017, 1:54 pm
»
Lil' Goners
by
Scorpio Rising
5/27/2017, 1:13 pm
»
Ground Cherries
by
countrynaturals
5/27/2017, 10:59 am
»
Excited to be a part of forum
by
Kelejan
5/27/2017, 12:37 am
»
Double summer squash flower
by
sanderson
5/26/2017, 8:45 pm
»
New in NY...Hi all
by
Scorpio Rising
5/26/2017, 7:44 pm
In some of my past posting, I explained some of the techniques I used when I was a organic farmer. I learned the techniques from the book authored by 'Dick Raymond'-"The Joy Of Gardening". That was in the days of turning over the soil with my tiller, hauling in tons of horse manure, leaves and applying the "sheet composting " method which dramatically changed my heavily red clay soil to dark rich sandy loam soil loaded with worms. I thankful for SFG and those days are long gone. But I'm still a lazy gardner at heart. That why the SFG Journey continues, looking for simpler methods so I can go do other things that are in my heart.
during this journey, I kept looking for ways not to spend more time out on the farm weeding. I ended up using "grass mulching" to suppress the weeds. I still use it around my trees to suppress the grass, avoid weed eating near the bark and bring on the worms for tunneling for allowing roots to go deeper, on site vermicomposting, soil aeration and on site surface sheet composting. this year will be following the result of my Grass mulching, BTE mulching and in bed vermicomposting and the worm tea.
here's my winter picture of sheet composting around my trees. don't have a fall or spring picture. forgot to take a picture.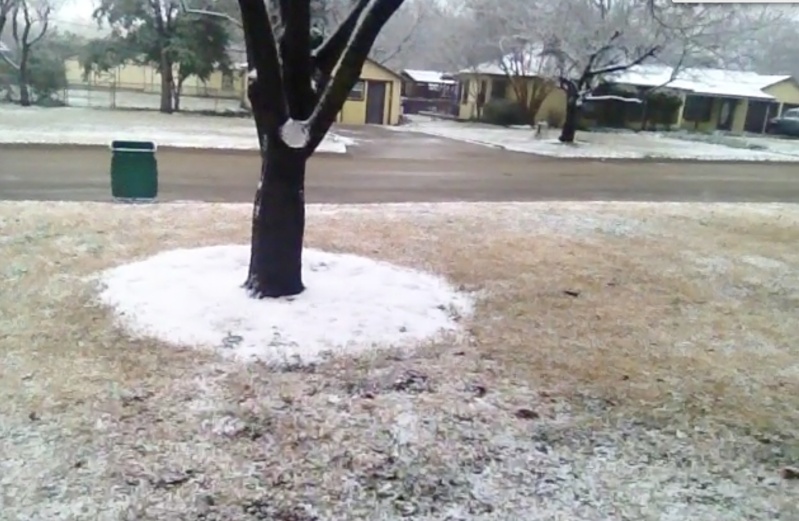 anyway, I continuing looking for easier ways to produce great crops in my no till SFG beds.the video below talks more about Mr. Masanobu Fuuoaka style from his book "the One Straw Revolution". It seems I found some of his practices on my own. so did Patrick Dolan. Enjoy.
I thought I add this one to the theme too.

Thanks for posting both of those videos, they were quite enjoyable with my morning coffee 

I'm working more toward the letting the compost make itself on the beds mode (with supplemental hot composting for making new SFG bed Mel's Mix)  Gathering the materials from our pasture is enough exercise on it's own so being able to accomplish more with less work is a good goal!  My theme for this year is from Jesus' words "My burden is easy, my yoke is light."  God made nature to take care of itself and improve with the gentle hand of stewardship.  
I LOVE learning about this stuff!



Posts

: 1910


Join date

: 2012-12-07


Location

: Central Calif Mtns.



Wonderful videos, thank you so much for sharing!
Has55 I had forgotten the idea of using cut grass as a weed suppressor, thank you for posting that. My grass clippings just get cut up back on my lawn. Good for the lawn, but no clippings for the beds or around the trees.
this is what the grass mulch looks like with the snow almost gone . it breaking down. so additional grass will be added this late spring. the worms are doing their thing, plus aerating the soil.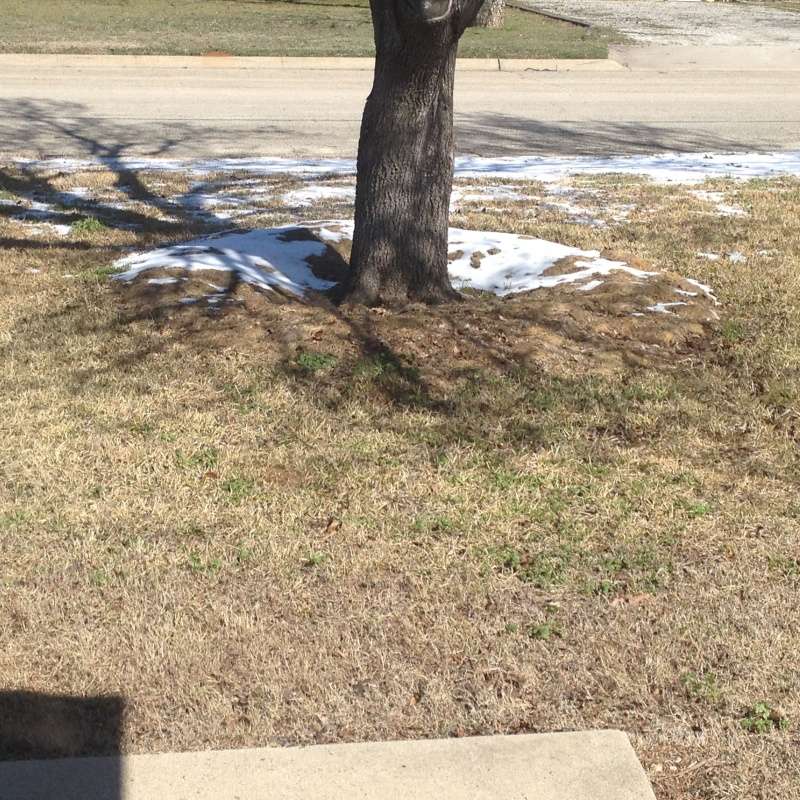 It is looking nice and Spring will be there very soon!
---
Permissions in this forum:
You
cannot
reply to topics in this forum