I have a lot hanging in my trees and would like to put it to practical use.  Can this be used as a mulch or be part of a compost pile?  If in the compost pile, would it be considered one of the 5 ingredients?



Posts

: 68


Join date

: 2015-03-19


Location

: Hawaii



I had to research Spanish Moss. I thought it was the stuff that kills trees but it looks like it is self supporting and just uses the trees to hang on. From what I read it sounds like it would make great mulch.

Forum Moderator Certified SFG Teacher




Posts

: 13787


Join date

: 2013-04-21


Age

: 68


Location

: Fresno CA Zone 8-9



Don't believe everything you read! Spanish moss is not considered a parasite, but, down here in the South, every tree that has Spanish moss hanging in it will die. It takes quite a while.
If a tree is real healthy you will not find any moss in it. The wind carries it down here.
It is used as a mulch in flower pots, but only after microwaving, for there are lots of bugs like it too.
It is not a compost, but could be used in the compost pile.
Jo



Posts

: 1532


Join date

: 2011-05-04


Age

: 63


Location

: Cottageville SC 8b



In north florida and south Georgia the Spanish moss is filled with chiggers.



Posts

: 3104


Join date

: 2011-11-20


Age

: 67


Location

: Brooks, Ga Zone 7B/8A



@yolos

wrote:In north florida and south Georgia the Spanish moss is filled with chiggers.
We took a trolly tour of Savanna, GA a few years back.  We had a tour guide that pointed out and explained places of interest.  Also, he drew our attention to all the Spanish moss hanging from the trees.  He told us that some of the first settlers thought it would be a good stuffing for pillows.  After sleeping on them a couple nights, they came to realize that they made a VERY big mistake.  Itch, itch, scratch scratch.  Makes me itchy just to think about it!



Posts

: 1425


Join date

: 2013-02-26


Age

: 48


Location

: Fayetteville, GA - Zone 7B - 8A



Around here tree mosses are referred to by one of our instructors as free compost, as they do not take anything from the tree, but pull nitrogen from the air and eventually release it into the soil under the tree's canopy when they die.



Posts

: 3638


Join date

: 2013-07-05


Age

: 55


Location

: SW Oregon



I trimmed some of the spanish moss that was on my crotons.  No bugs were found.  I cut the trimmings into small pieces and left them on a greenhouse table.  Still no bugs.  Wonder if my populations of lizards is keeping the bugs down to a minimum.  That patch of lawn has about 1 lizard per square foot.  Here's a picture of one of the larger ones - he's about 8" long.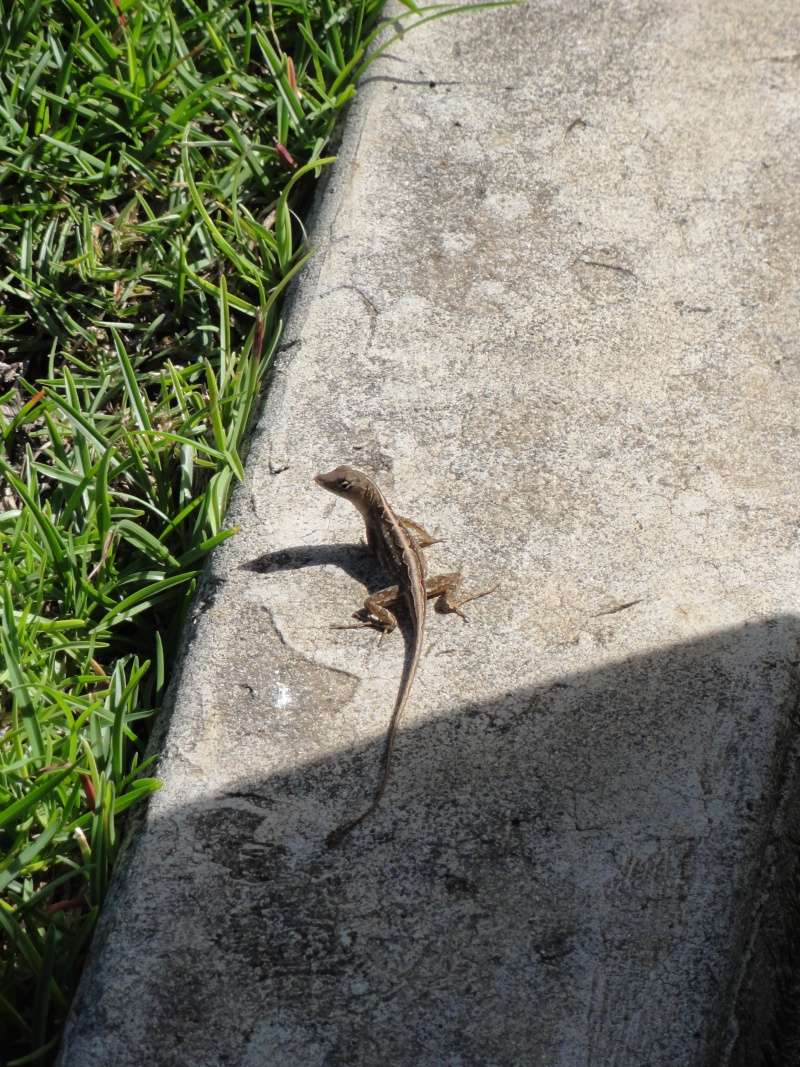 So I decided to place the cut up spanish moss on top of the soil around a tomato plant in a container.  The container had been hanging from a clothes line, but looks sickly.  So it is now on the ground with the spanish moss mulch.  Shall see if that will help it.  If so, I may have found a cheap mulch for my SFG when I have to be away.  Here is the tomato plant.  Does anyone know what's wrong with it?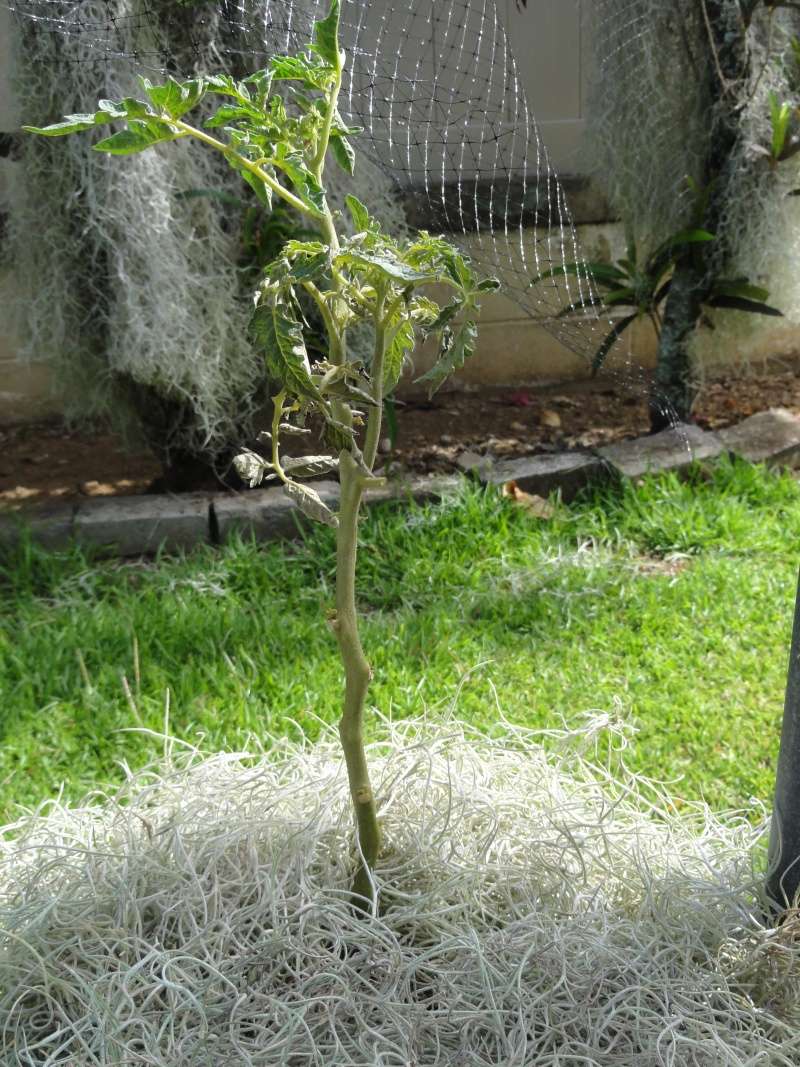 Posts

: 68


Join date

: 2015-03-19


Location

: Hawaii



NanSFG,

The Spanish moss we have down here is sort of dark grey. I would get a pic, but, don't have any near me. Might just be your pic or might be a lack of bugs due to the lizards.

As far as your tom, it looks like either needs water and/or maybe sunburn.

Jo



Posts

: 1532


Join date

: 2011-05-04


Age

: 63


Location

: Cottageville SC 8b



---
Permissions in this forum:
You
cannot
reply to topics in this forum