A new perspective has entered my gardening life this season and hopefully I can improve on it..
This season I went 100% with home made compost and it was unbelievable. I've seen plants come alive after adding compost, never have I seen that with any other fertilizers.
My fall plantings are going in now, again with nothing but compost.
Secondly, I have stopped killing every creature that I came across in my garden. After reading these 2 books I've learned much more about bugs, insects, pests, etc. Now if I don't know what it is I will find out while it sits in a bug jail.
Good Bug ( returns )...bad bug...( gone ).
I cannot even begin to describe how different my attitude is now relating to bugs, just that I look at them differently now. Whether or not I stay this way is another matter..
Anyone who enjoys reading / gardening will get so much out of these 2 books...
Dont miss the opportunity.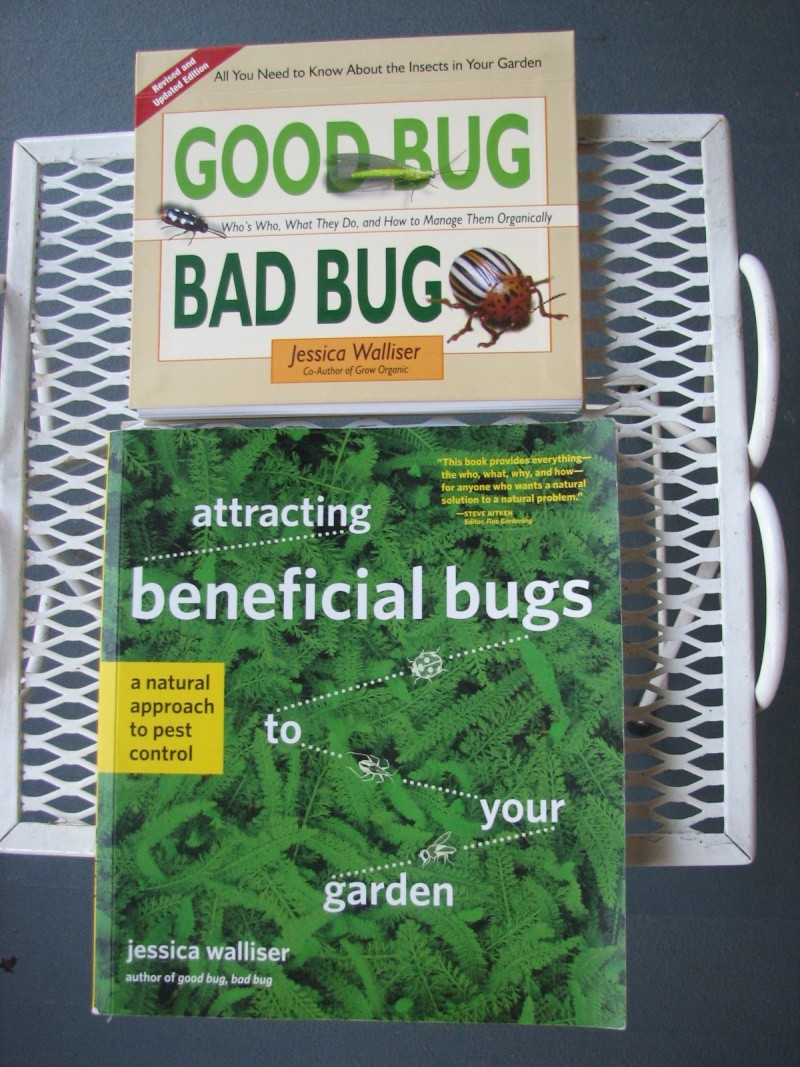 Certified SFG Instructor




Posts

: 1917


Join date

: 2013-02-16


Age

: 81


Location

: Indiana PA....zone 5



Nice review! I just ordered the first one from the library.
Thanks, Jimmy.
CC



Posts

: 6294


Join date

: 2012-05-20


Age

: 61


Location

: elbow of the Cape, MA, Zone 6b/7a



Thank you, Jimmy. I just ordered the first one online! Is it just SFG, or what? Adding homemade compost, evaluating all the "insects" before grabbing a pesticide is so, what? back to nature? Peaceful?

Forum Moderator Certified SFG Teacher




Posts

: 14369


Join date

: 2013-04-21


Age

: 68


Location

: Fresno CA Zone 8-9



Hi Sanderson.
Nothing like that, although nature is a wonderful part of life, alas in my opinion it's doomed and will only recover after we humans are long gone.
The compost is just a part of Mel's Mix that in my opinion must be made by the gardener, giving as much energy, drive, and time given to a garden in order to have a perfect planting.
I was lucky this season, once I added a small amount of D E and after that nothing, Sure I had leaves chewed up, however not plants. These books explain it so simply. then go on to explain how to attract and keep beneficial s.
 I am adding a couple more sections to my compost piles, will help make the mixing easier.
80% of the worlds animals are insects, only 1% are considered harmful.
Another interesting item is when I recently removed a bunch of retired warm weather plants in order to make room for fall planting, I found roots growing so far in other squares it's unbelievable. The plant roots in Mel's Mix are so intertwined and they seem to enjoy it..
I may have rambled on a bit, I have lots to say and can't seem to put it in order....


Certified SFG Instructor




Posts

: 1917


Join date

: 2013-02-16


Age

: 81


Location

: Indiana PA....zone 5



---
Permissions in this forum:
You
cannot
reply to topics in this forum