The bed below is my last bed to change over to SFG. Did not do it sooner as it had 3 terrific rhubarb plants.
I now have a freezer full of rhubarb so I thought I'd keep 1 plant going.
This be will be growing zucchini along with possibly cucumbers, it will be covered, however adjustable for pollinators.
A step by step approach is the best way to tackle these projects, doesn't seem overwhelming then.
This picture was taken 3 years ago 2012, just after I started SFG...bed being done over is in the foreground
shows layout before starting..notice angle iron stakes
removing angle iron stakes...to be replaced with 4 x 4 wooden posts.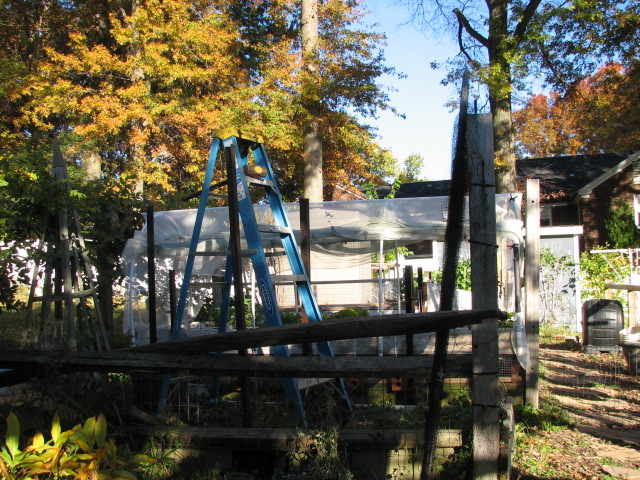 cemented 4 x 4 wooden posts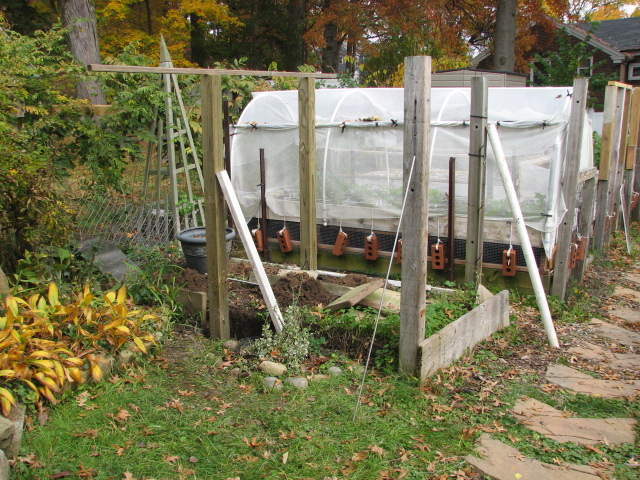 adding bottom frame
leveling bottom frame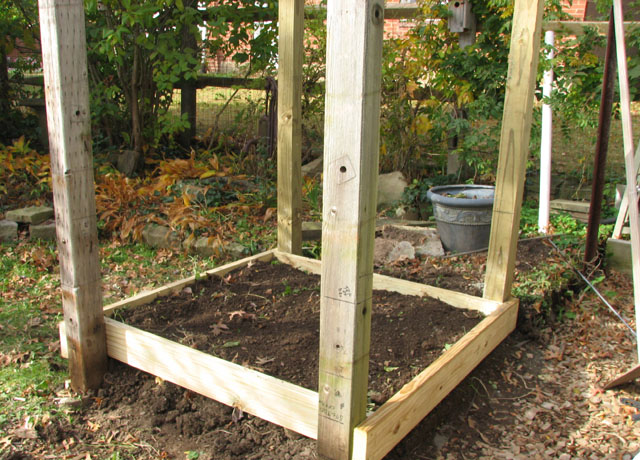 adding floor supports...12 inch centers
adding bed floor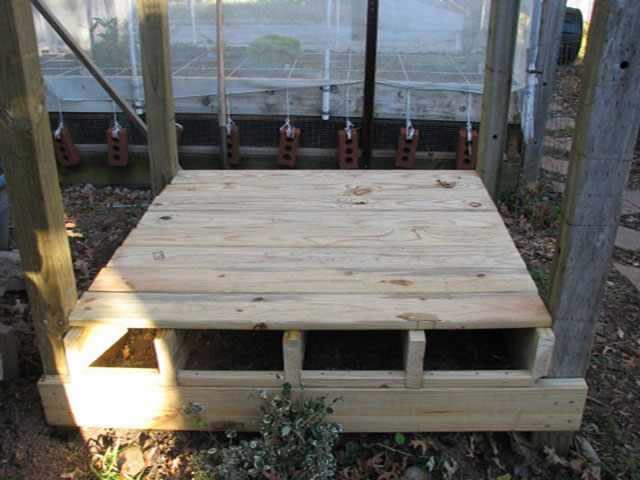 drill holes and check for drainage openings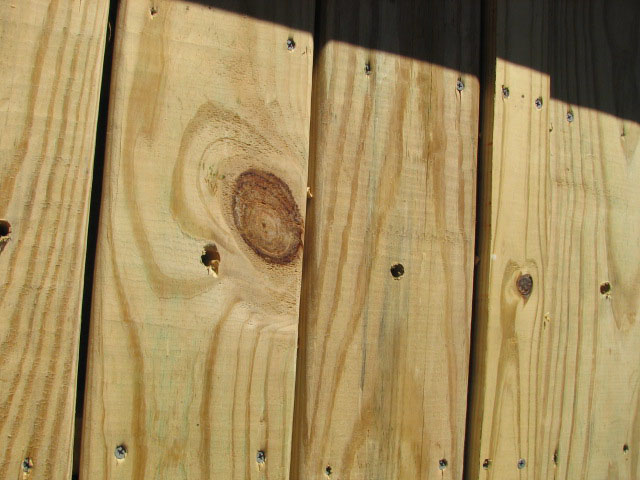 add upper frame work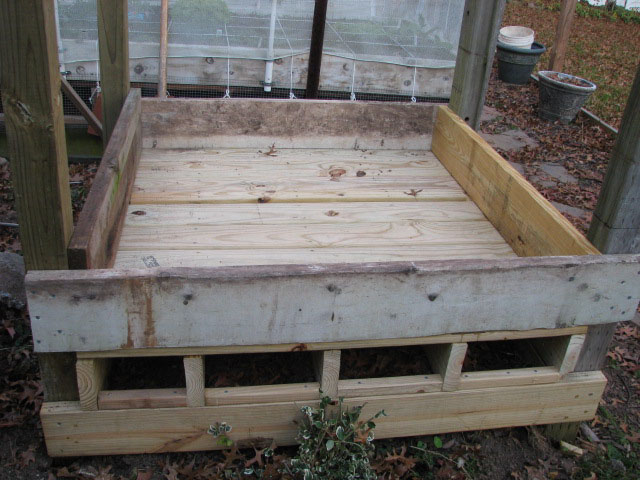 tack in weed barrier material to keep Mel's Mix in place...also flood with water to check drainage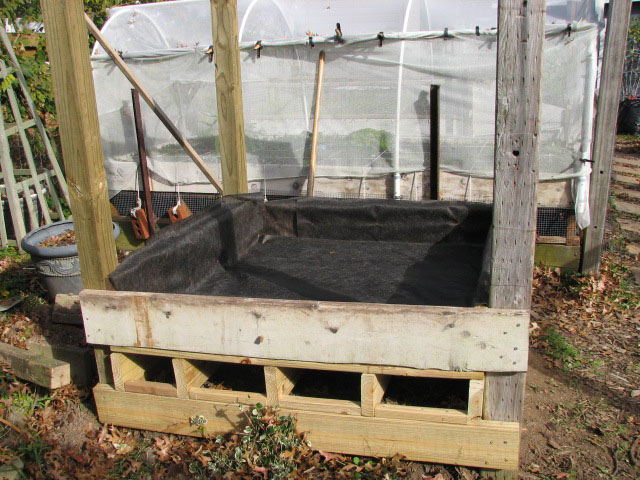 Tack up pest barrier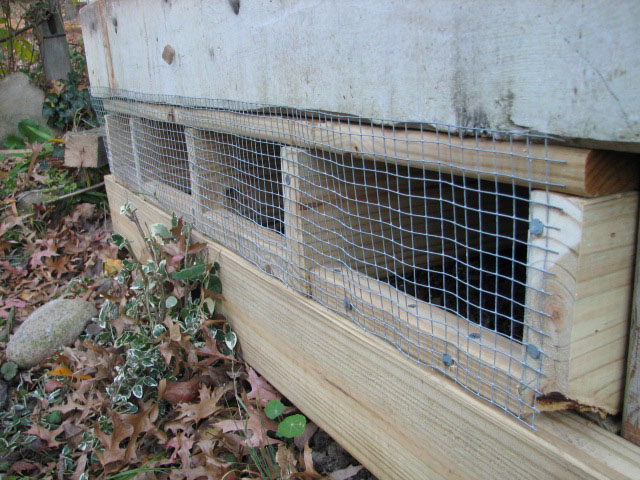 add upper frame work for covering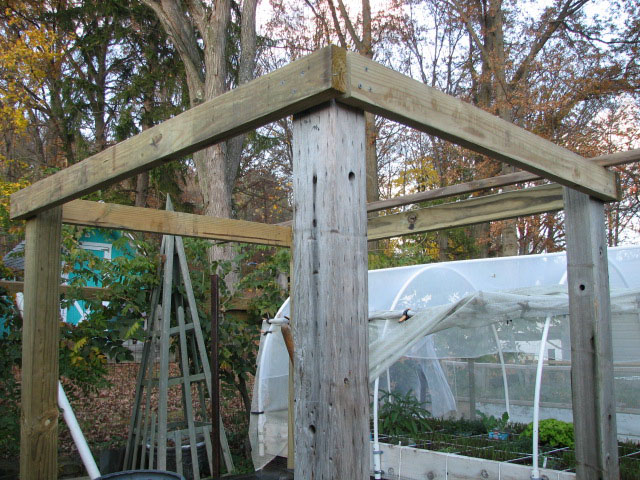 completed project now waiting for vermiculite order to arrive.....

Certified SFG Instructor




Posts

: 1928


Join date

: 2013-02-16


Age

: 82


Location

: Indiana PA....zone 5



When done I sat and had a beer, while thinking...wow...what in the world did I build ?
I vision so many ideas with this, An enclosure with glass windows for a small hot house in spring.
Remove windows and place netting and pest prevention running down each side...so much can be made out of this, and can be made to accommodate removal when needed...
I need to drink more, I think better...
By the way my wife's flower garden is adjacent to this bed, she has a gorgeous garden and I need to tread very lightly or else I'll be sleeping in my cold frame.

Certified SFG Instructor




Posts

: 1928


Join date

: 2013-02-16


Age

: 82


Location

: Indiana PA....zone 5



Wow jimmy that is quite the project.  It's an SFG palace!

Forum Moderator




Posts

: 3922


Join date

: 2015-05-04


Age

: 70


Location

: Ottawa, Ontario, Canada



Very Nice Jimmy!
My "garden" is currently several beds all around my house, not "consolidated".  I staked out a possible location for a more consolidated garden area, to bring all my beds into one area and perhaps "bite the bullet" and just make one large fenced in area rather than individual cages for each bed for deer control.  
Anyway, after sketching it and then staking it I thought maybe I'd want to consider raising the beds higher, rather than sitting on top of the ground.  Your photos are keeping the idea alive.  Your extended corner posts would also make trellis incorporation easier, in addition to easier cover options.

I like it.



Posts

: 225


Join date

: 2015-04-14


Location

: Virginia Zone 7a



Jimmy,  I knew you weren't done creating new beds!

Zmoore,  There are several table top/roots topics and photos to gather ideas.  Here are 2
short
TT styles I have.  I also have a few 2' high TTs. I want to mention that I now have wood chips around all the beds and it has really helped with the weeds and keeping shoes out of mud.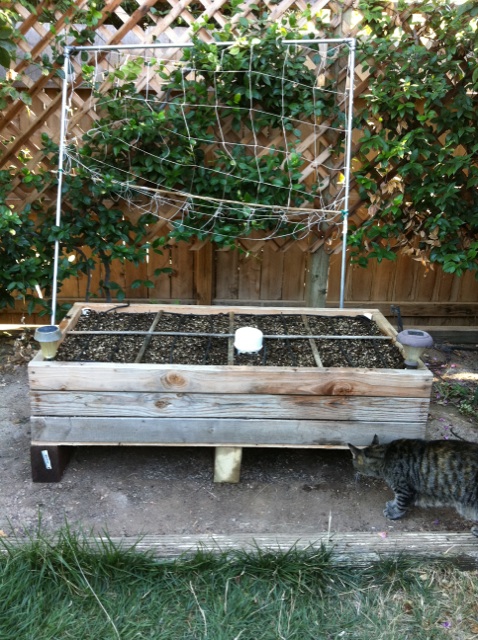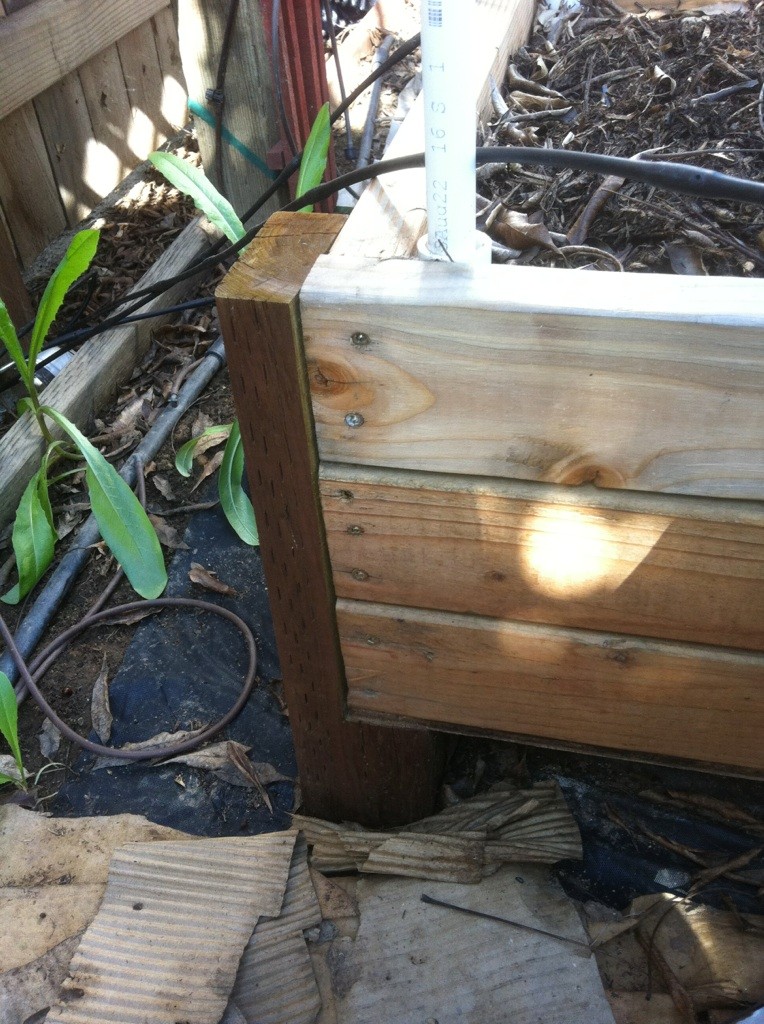 Forum Moderator Certified SFG Teacher




Posts

: 15058


Join date

: 2013-04-21


Age

: 69


Location

: Fresno CA Zone 8-9



sanderson
Their really nice TTs. and when ever you want to elevate them, all you need to do is build a stand and raise the two.

Certified SFG Instructor




Posts

: 1928


Join date

: 2013-02-16


Age

: 82


Location

: Indiana PA....zone 5



Jimmy, I'm always impressed with the work you do....  Looks great!
ZMoore - If you're going to fence in the area, make sure to put some sort of block under the fence line so you can weed-eat, etc.  We were in a hurry and put the beds right along the fence.  Now I have grass (& trees from the neighbor) growing in-between the fence & the beds.  What a hassle!!!!!!!  


Certified SFG Instructor




Posts

: 4352


Join date

: 2014-03-18


Age

: 54


Location

: Buford, GA - Zones 7B/8A



---
Permissions in this forum:
You
cannot
reply to topics in this forum