OK, I feed the birds inthe winter here. And until this year, I also spend as much or more feeding the raiding squirrels who dominate my shepherd's hook, tipping and spilling the sunflower seed and munching on the suet blocks. Did some online research, found this little baby at my Ace hardware for $32: Audubon 18" Squirrel Baffle!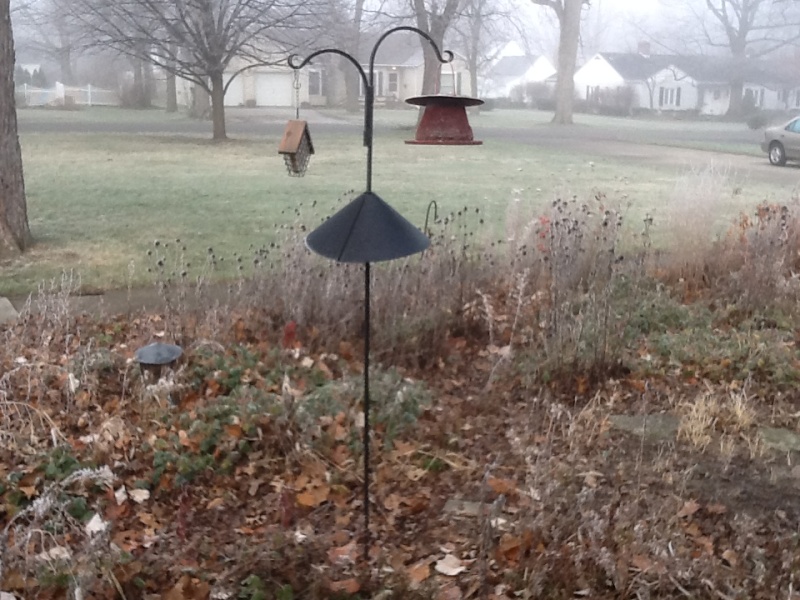 Boy are the little rodents ANGRY! They are actually coming up to the bay window and sitting there, taunting the dog (who is not a calm soul in the first place) and acting petulant. They even stole the corn cob feeder thing, cob and all! No idea where that is....
 !!
If you REALLY want to set them off, get them a Twirl-A-Squirrel or a Squirrel Whirl Feeder!
https://www.youtube.com/watch?v=KIp7V7VcCX8
http://www.amazon.com/Songbird-Essentials-Squirrel-Whirl-Feeder/dp/B001BOBVTI

Certified SFG Instructor




Posts

: 4216


Join date

: 2014-03-18


Age

: 54


Location

: Buford, GA - Zones 7B/8A




that is hysterical! I bet they get dizzy!
I once had a fool proof squirrel proof system and very funny to watch them try.
Attached to a high limb on a tree with a pulley system that I was able to raise and lower to fill
was a plastic soda bottle  with a feeder attachment.
I picked these up years ago at  a Brookstone shop.
A wire must be used otherwise they chew through the cable,
Squirrels can jump from the tree trunk, however they fall off the loose metal cover on top.
They try sliding down the cable, when they do, it's a fast decent and uncontroled so they fall off....
They sit in the tree for hours and finally give up.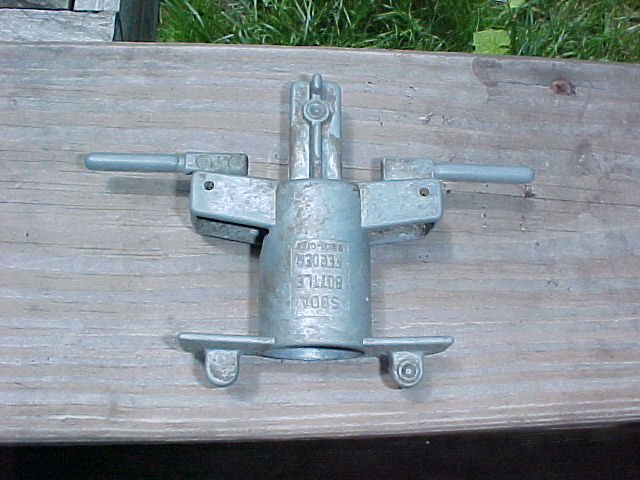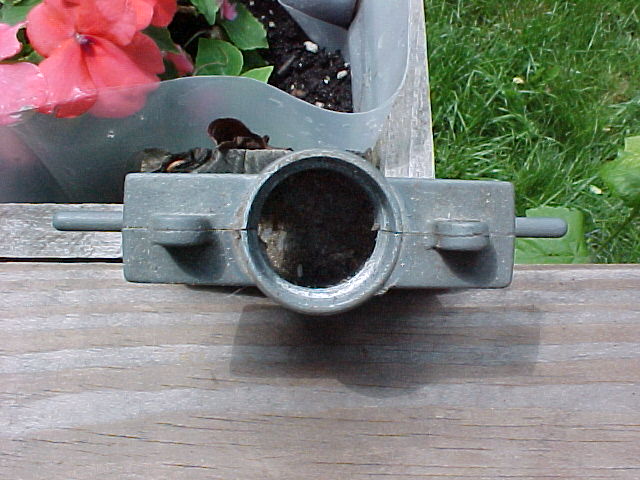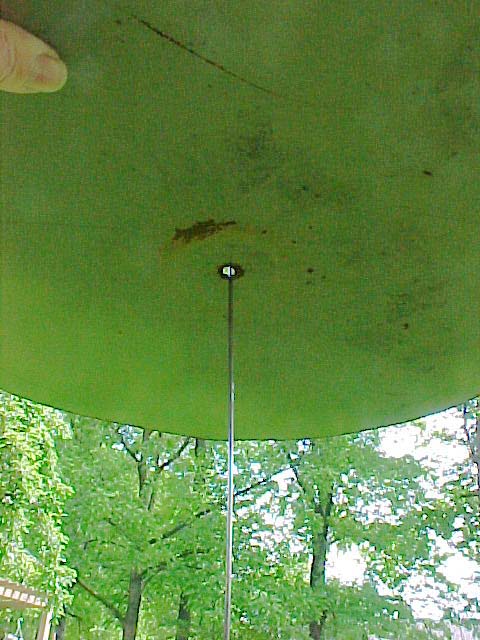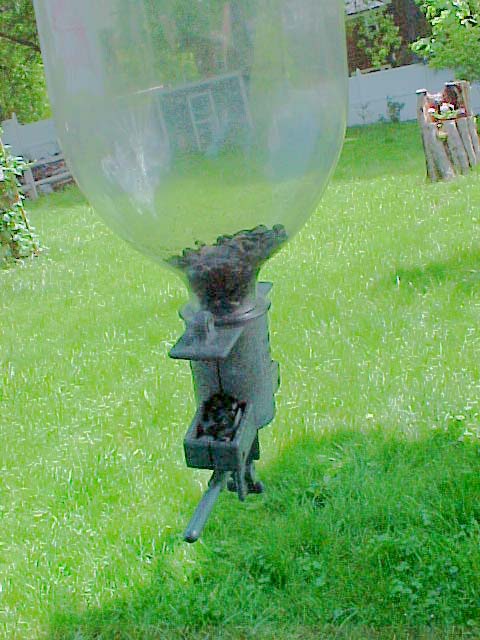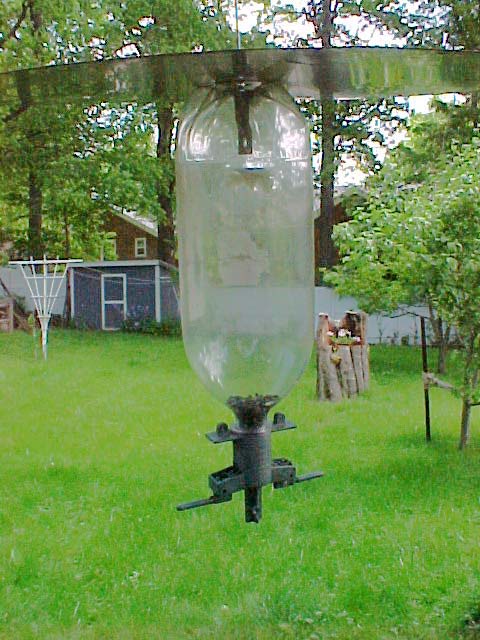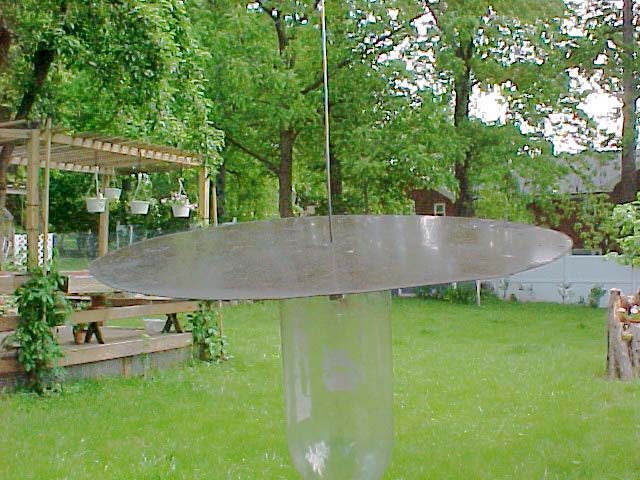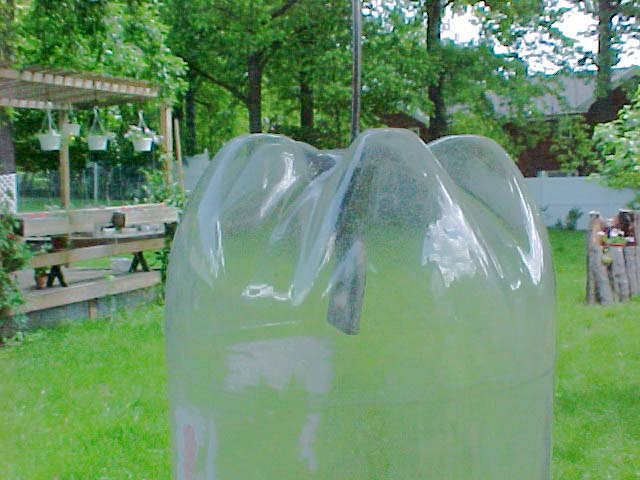 Certified SFG Instructor




Posts

: 1917


Join date

: 2013-02-16


Age

: 81


Location

: Indiana PA....zone 5



How about a video, jimmy?  I hope it doesn't hurt the squirrels, but as they keep trying I expect they are OK.



Posts

: 4943


Join date

: 2011-04-24


Age

: 82


Location

: Castlegar, British Columbia



Another winning creation!

Forum Moderator Certified SFG Teacher




Posts

: 14411


Join date

: 2013-04-21


Age

: 68


Location

: Fresno CA Zone 8-9



What diameter is the baffle on top of the bird feeder.



Posts

: 3248


Join date

: 2011-11-20


Age

: 67


Location

: Brooks, Ga Zone 7B/8A



Kelejan..hurt squirrels??? you don't want to debate me on that topic !!! Video, At the present time I do not have these up, that maple tree was removed, I need to figure out how to do it without a tree...Just thought, mabe I can set it up, my web cam is close to the window and I can get a usb extension....hhhhmmmmm
Yolos
Diameter ? about 18 inches to 2 feet.. just enough for the squirrel to drop off when he reaches the edge...after a bit, they don't want to let go of the cable because they know they'll fall.

Certified SFG Instructor




Posts

: 1917


Join date

: 2013-02-16


Age

: 81


Location

: Indiana PA....zone 5



Jimmy, how do you fill the feeder?
I had a pulley with wire attached high in the tree with one end looped around the tree trunk, when I want to fill the feeder I just unhooked the cable from the tree and lowered feeder, filled feeder , then raised it...very simple...
Had to be if I thought of it
Also the pulley had to be attached to the limb with wire, squirrels would chew through anything else.

Certified SFG Instructor




Posts

: 1917


Join date

: 2013-02-16


Age

: 81


Location

: Indiana PA....zone 5



---
Permissions in this forum:
You
cannot
reply to topics in this forum