With my Christmas present sitting in my cart on Amazon, a 5 shelf unit, I had chosen 4 fluorescent light fixtures to hang under the shelves.  What bulbs should I use?  Fluorescent T8s, or do you need grow lights or the more expensive LEDs?  I don't want to go broke, some of the archives hint that plain fluorescent bulbs are just fine....
I have consistently read on the internet that the best bang for the buck are T-8's.  You do not want to buy T-12's.  The T-5 bulb is said to be better if you are doing more than seed starting.  But for just seed starting, I use T-8's.  The new Aerogarden I just bought has a 45 watt LED.  But from what I have read, you do not need the LED unless you are trying to grow the plant inside instead of just starting seeds.  I also just bought a Jump Start light system with a 2 foot T-5 to grow my microgreens.  But I really don't know whether it is any better for seed starting than the T-8.

Somewhere on this site is the thread that Slimboleen (??sp??) put together to show his lighting system.  If you can find it, it mentions the brand of T-8 fixture and the bulbs that he recommends.



Posts

: 3186


Join date

: 2011-11-20


Age

: 67


Location

: Brooks, Ga Zone 7B/8A



I will snoop some more in the archives. Thanks for your input, yolos!



Posts

: 3186


Join date

: 2011-11-20


Age

: 67


Location

: Brooks, Ga Zone 7B/8A



For starting seed I bought the inexpensive 'Daylight' bulbs and kept them on 16-18 hrs a day.  All my seeds started just fine.



Posts

: 4674


Join date

: 2010-03-21


Age

: 75


Location

: Southwestern Maine Zone 5A



2 years ago I used T-12s
Last year I made up another set, only used T 8s
Both seemed to work equally well..
I went with T-8s because of T-12s  being phased out in the future.
Only item needed to change T-12 to T-8s is the ballast.
1 ballast is almost equal to a new set of T-8s including the fixture.
I dno't think those special grow lights are needed once you get the hang of it..
Lights must be almost touching the plants...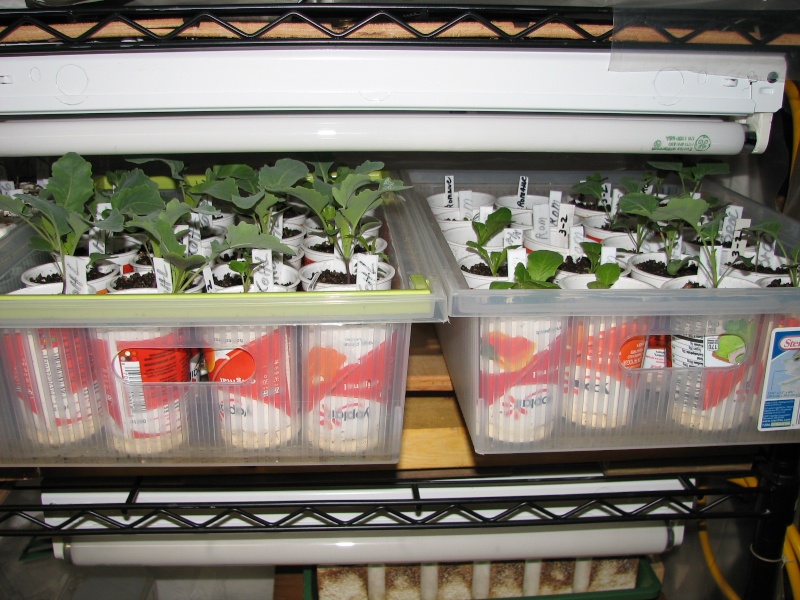 all with T-12s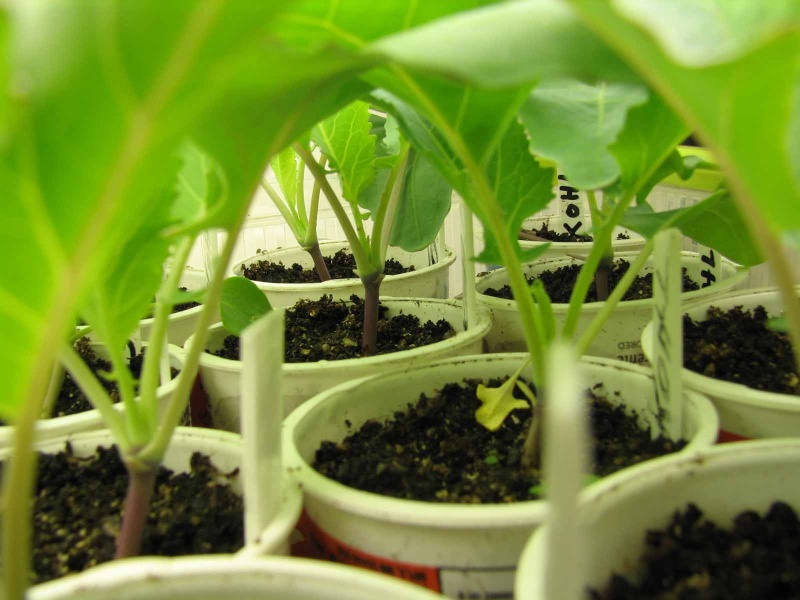 Certified SFG Instructor




Posts

: 1911


Join date

: 2013-02-16


Age

: 81


Location

: Indiana PA....zone 5



The hospital where I work changed all our T12s to T8s a couple years ago, so I knew they were phasing them out. I think the mistake I made in the distant past when I tried a couple times to start seeds was getting good germination, and not getting the lights close enough to the seedlings. The photos you guys have on here have been invaluable!

Thanks, guys! (in the gender-neutral, midwestern vernacular usage of the term)
T-8 shop lights work just fine for seedlings.

Forum Moderator Certified SFG Teacher




Posts

: 13989


Join date

: 2013-04-21


Age

: 68


Location

: Fresno CA Zone 8-9



@sanderson

wrote:T-8 shop lights work just fine for seedlings.
That is what I am getting! Thanks again!
---
Permissions in this forum:
You
cannot
reply to topics in this forum