Hey Everyone!

Awhile back I asked for everyone to send short paragraphs and a photo of you or your SFG or you in your SFG to surprise Mel when I go to visit him.

Really haven't gotten very many and I need them ASAP so I can print them out to take them with me. I need them NLT January 10th by 12:00 noon Eastern, but it would help greatly to have them even earlier.

Folks, this is a HUGE MILESTONE - 40 years ago Mel Bartholomew introduced the original Square Foot Gardening method to the US. Mel is in his 80s and we might not have him with us for the 50th!

If you're not comfortable writing then a simple, "Thanks, Mel!" or "I love SFG!" with your name (it can even just be your first name or knick name, or the name you use here on the Forum and as much info as you'd like to share (city or state or country).
____________________________
I have seen women looking at jewelry ads with a misty eye and one hand resting on the heart, and I only know what they're feeling because that's how I read the seed catalogs in January - Barbara Kingsolver - Animal, Vegetable, Miracle
sfg4u.com
FB: Square Foot Gardening 4 U

Certified SFG Instructor




Posts

: 1916


Join date

: 2010-09-30


Age

: 58


Location

: Glen Burnie, MD



Well, I definitely want to say thanks to Mel.  Thanks for letting us know!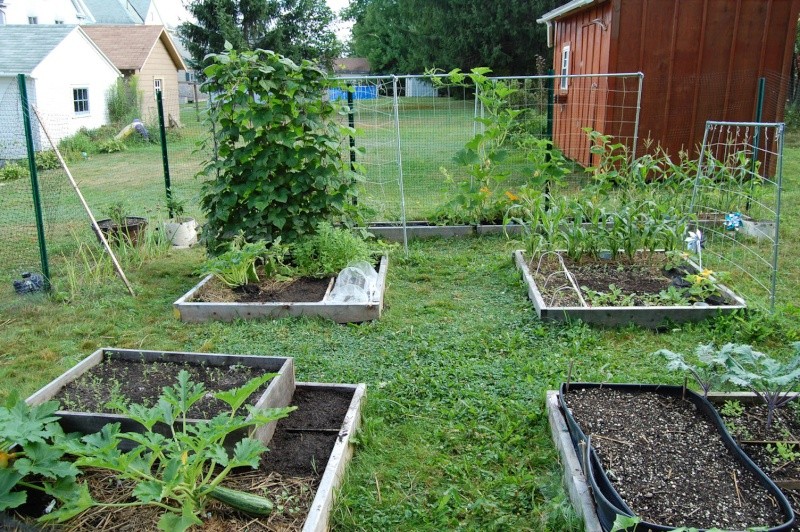 Mel, thank you for all your hard work.  Without your wonderful books and all your research and experimentation, I probably never would have gotten into gardening.  Your All New Square Foot Gardening method is so easy to understand that I immediately stopped feeling intimidated and jumped into gardening with both feet, and now I'm hooked for life!
-Julie from New York



Posts

: 826


Join date

: 2010-04-08


Age

: 32


Location

: Jamestown, NY (Zone 5a)




Forum Moderator Certified SFG Teacher




Posts

: 13985


Join date

: 2013-04-21


Age

: 68


Location

: Fresno CA Zone 8-9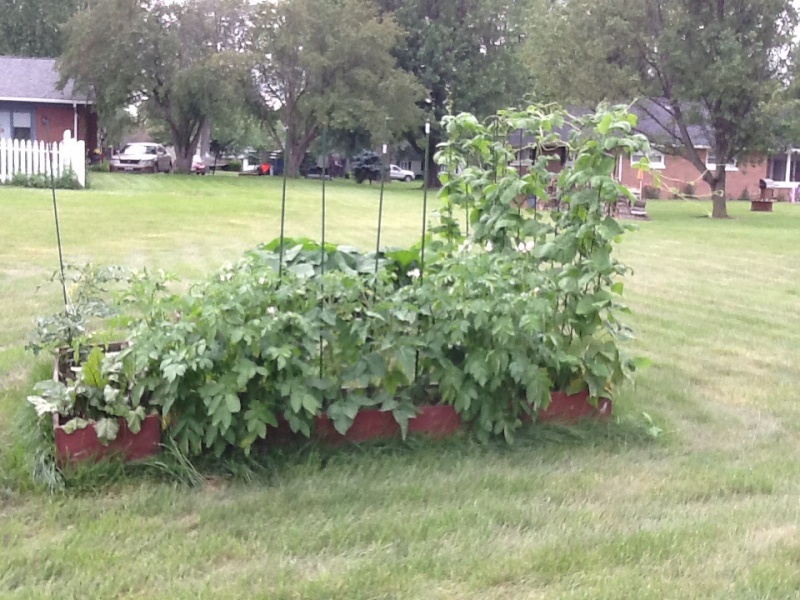 Mel, Happy Anniversary, and thanks so much for coming up with the brilliant idea of SFG! I got started again this past summer after doing the Original in the late 80s (using railroad ties, of all things!). This time, again, I have repurposed 4 window boxes that I no longer use. They are great, and the price was right!
I got 10 times the amount of food out of these little boxes than I did out of my regular garden for years and years. Plus, as I get older, I can appreciate the lessened weeding duties and just access to the plants in general.
I am inspired to build a conventional 4x4 for this year, and possibly dedicate a 4x4 to my beloved asparagus.
Thanks again,
Ohio SFGer



Posts

: 4819


Join date

: 2015-06-12


Age

: 55


Location

: Ada, Ohio




Forum Moderator Certified SFG Teacher




Posts

: 13985


Join date

: 2013-04-21


Age

: 68


Location

: Fresno CA Zone 8-9



Dear Mel, 
Thank you for Square Foot Gardening.  I grew up thinking gardening was too hard for regular people to learn.  You simplified the process and wrote your All New Square Foot Gardening book in a way that gave me the confidence to try.  I could never thank you enough for being my gardening hero.  In 5+ years I learned to compost, expand my beds from one to 10.  Learned different methods of preserving, including canning, dehydrating, had to buy a new freezer for storage, and lately I'm learning how to culture veggies starting at room temperature to store in the refrigerator.  The learning continues and I am forever grateful to you for getting me started.  My gardening hat is off to you, with hugs, respect, and yes, even Love, Thank You! p.s. The picture is one of the first I shared on the forum about 5 years ago.  I would have never guessed I'd still be at it today with hundreds of sfg pictures in my computer! 
Gina Wagner  (llama momma on the forum)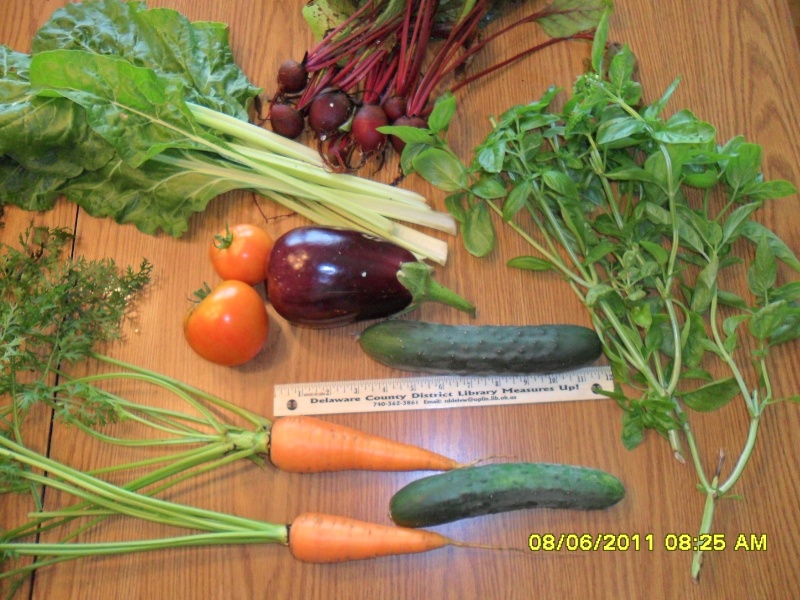 Certified SFG Instructor




Posts

: 4792


Join date

: 2010-08-20


Age

: 60


Location

: Central Ohio zone 6a






Posts

: 4874


Join date

: 2011-04-24


Age

: 82


Location

: Castlegar, British Columbia




Forum Moderator Certified SFG Teacher




Posts

: 13985


Join date

: 2013-04-21


Age

: 68


Location

: Fresno CA Zone 8-9



[img:5c04]http://www.servimg.com/view/18792406/23]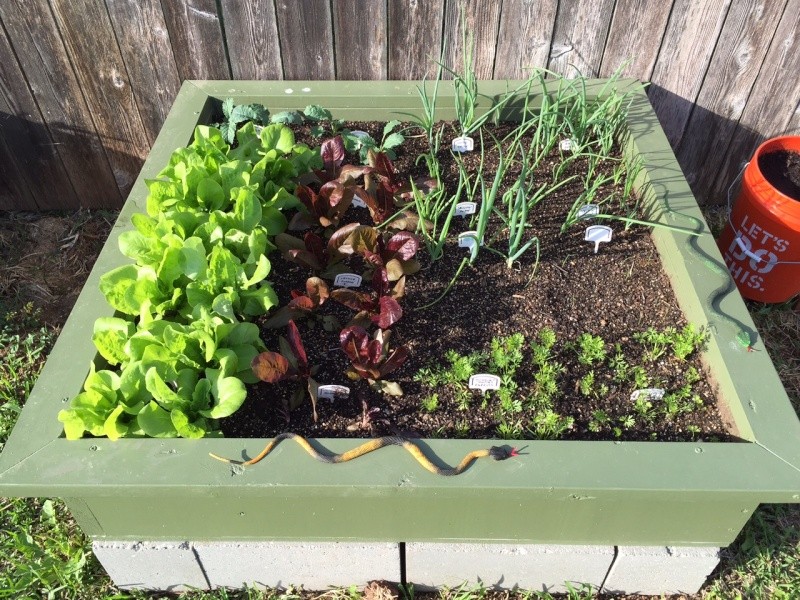 [/url][/img]
Mel,
From one Civil Engineer to another, thanks.
I knew as soon as saw this method that it was right down my alley and when I discovered that you were a civil engineer I knew why.



Posts

: 44


Join date

: 2014-01-23


Location

: Shreveport, LA



---
Permissions in this forum:
You
cannot
reply to topics in this forum