I thought I would start a new thread to share what I had found that I did not know even existed.
I found COLORED PVC pipe!!!
It is considered Furniture Grade PVC and comes in 1/2" and up

and Fittings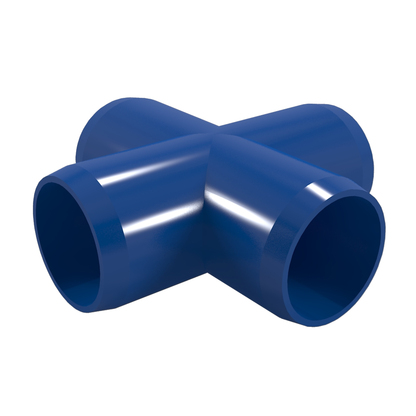 You can even get Slip Tee fittings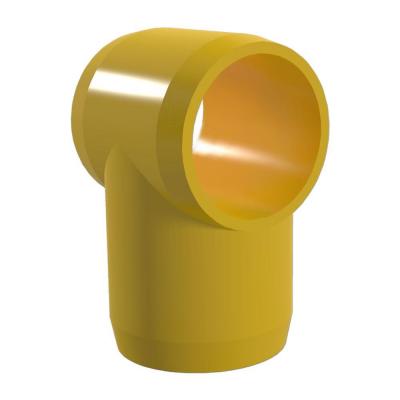 You can even get it at Home Depot and a 1/2" x 5' section costs b/n $5-$9
1/2" Colored PVC Fittings and Pipe at Home Depot
Home Depot Colored PVC Pipe
That was what I found...



Posts

: 1043


Join date

: 2010-04-04


Location

: Hampstead, NC



Pretty, pretty. Expensive but pretty. I was at HD today for flowers and more shade cloth. Wish I had known about these new items. But, my husband is probably just as happy I didn't as the 8 10-foot pieces of white PVC were pretty cheap. I have thought about spray painting the white PVC.

Forum Moderator Certified SFG Teacher




Posts

: 14015


Join date

: 2013-04-21


Age

: 68


Location

: Fresno CA Zone 8-9



Festive grids in the future! There are colored metal tomato cages too!



Posts

: 4838


Join date

: 2015-06-12


Age

: 55


Location

: Ada, Ohio



Woo-hoo! Except for the price... Think I'll stick w/ white pvc or grey electrical conduit & paint them with the plastic spray paint...

Certified SFG Instructor




Posts

: 4134


Join date

: 2014-03-18


Age

: 54


Location

: Buford, GA - Zones 7B/8A



Thanks for sharing this great find. They really are pretty and would add color to the garden before everything has grown up.



Posts

: 598


Join date

: 2012-03-12


Age

: 31


Location

: Hampton, Georgia



Yeah, I just came across these a couple of weeks ago when I was shopping for a hard-to-find fitting. Love the colors - all kinds of possibilities. I didn't buy any then, but I bookmarked it.

The schedule 40 is okay, but what really bothers me about it is that it usually comes really dirty, and the brand marks and upc labels don't come off. But it's cheap and functions well, so for out in the garden, it's acceptable. I know I'd love how those nice clean and colorful pipes and fittings would look out there.



Posts

: 712


Join date

: 2015-03-20


Location

: Northeast KS, USA; Zone 6a



Kate, I feel the same way about the sched 40. I just went sifting through some to find some that were fairly clean.

I think I may do as Marie said and paint them.


Of all the fittings, the ones that had a vertical connection really jumped out at me.
I can see using them to build covers or to add them to the grid and then make tomato cages...(insert daydream music here)

I ended up getting some sched 40 pvc and crosses to build a grid. I found a plumbing supply store and they had them for 25% less the the big box stores.



Posts

: 1043


Join date

: 2010-04-04


Location

: Hampstead, NC



---
Permissions in this forum:
You
cannot
reply to topics in this forum