Latest topics
»
Seed Organizing Ideas
by
sanderson
Today at 2:49 am
»
February: What to plant in Northern California and Central Valley areas
by
sanderson
Today at 12:35 am
»
A new SFG fan from Texas
by
sanderson
Today at 12:27 am
»
2018 SFG in Brooks, GA
by
yolos
Yesterday at 11:06 pm
»
How's the Weather Where You're At?
by
trolleydriver
Yesterday at 8:00 pm
»
The New Square Foot Gardening Foundation page is now online!
by
sanderson
Yesterday at 7:43 pm
»
N&C Midwest: February 2018 !
by
farmersgranddaughter
Yesterday at 4:02 pm
»
Northern California & Coastal Valleys - What are you doing this month?
by
sanderson
Yesterday at 2:58 pm
»
parsnips in square foot garden?
by
Turan
Yesterday at 12:43 am
»
Butterfly Junction
by
sanderson
Yesterday at 12:16 am
»
excited to be here!
by
BeetlesPerSqFt
2/17/2018, 10:20 pm
»
New England Feb 2018
by
sanderson
2/17/2018, 8:14 pm
»
Eggplant - (Japanese) Millionaire
by
Scorpio Rising
2/17/2018, 11:42 am
»
TrolleyDriver's Compost Thermometer
by
has55
2/17/2018, 8:17 am
»
SUGA 2018
by
SQWIB
2/16/2018, 3:15 pm
»
LED grow lights......any advice?
by
sanderson
2/15/2018, 12:08 pm
»
Mystery plant - need ID please
by
yolos
2/14/2018, 8:44 pm
»
new to the site from Arkansas
by
Scorpio Rising
2/14/2018, 8:36 pm
»
Hiya from Massachussets
by
Scorpio Rising
2/14/2018, 8:31 pm
»
What I learned this year
by
Scorpio Rising
2/14/2018, 8:21 pm
»
Happy Valentine's Day!
by
Scorpio Rising
2/14/2018, 8:19 pm
»
Jicama
by
countrynaturals
2/14/2018, 3:29 pm
»
CANADIAN REGION: What are you doing in February 2018?
by
Kelejan
2/14/2018, 1:56 am
»
What are you eating from your garden today?
by
Scorpio Rising
2/13/2018, 10:10 pm
»
Invasive Tree Roots - Very important topic for newbies.
by
sanderson
2/13/2018, 9:49 pm
»
Fourth Year SFG in Canada
by
trolleydriver
2/13/2018, 7:32 pm
»
Turan in the Western Mountains
by
sanderson
2/13/2018, 2:57 am
»
Spotted Lanternfly in Virginia
by
sanderson
2/12/2018, 11:28 pm
»
Home Depot Planter Wall Block
by
sanderson
2/12/2018, 10:22 pm
»
Happy to have found this site
by
BeetlesPerSqFt
2/12/2018, 9:48 pm

Yesterday afternoon my big order of about a bazillion 1/2" PVC crosses, tees, and elbows arrived from an order placed with
http://pvcpipesupplies.com/
.  It was almost half the cost for those fittings than they would have been at Home Depot.  Unfortunately, Home Depot doesn't sell bulk size or contractor bags of the crosses or give you any kind of bulk discount on them. 
After picking up several bundles of 1/2" pipes from Home Depot on Monday, total cost is a little over twice that of what I would have spent on just 1/4" tubing with 6" spaced emitters I was going to run down 2 of down each row.  As I posted in my intro, I find that I get hard water deposits that become a problem for those types of emitters that effect their ability to drip correctly after a season or two.  The PVC should last much longer, be much easier to flush, clean, and maintain, and as a bonus, gives me a solid grid.  Only con is that I won't be able to control or adjust water for each square, but I live in a dry desert climate where the soil drains and dries really fast, so overwatering shouldn't prove to be a problem.  I've done a couple 4x4 grids in the past and the beans, chard, carrots, and other plants I had in them loved it! So now I'm going big with this type of system on all the other beds I've built over the last few years.
Today I'll be cutting, drilling and assembling.  I'll return here and post pics of the process and results with maybe a video too as soon as I can.  Wish me luck! 

UPDATE
: I was able to make watering grids for my two 4x8 beds, my 4x4, and my 4x12.  I drilled the holes using a 3/64 Dremel bit and had 4 holes per square at 1 hole per side, off set from each other about 3 inches from one end of each side so that each quarter of the square got a stream of water.  
Everything was working so well, until, unfortunately, after installing the 4x12, I came to the sad realization that there simply isn't enough water pressure on my line to handle all those beds and squares.  Half of the holes in each grid began to just drip instead of maintaining a steady flow of water in the center areas of each square. 

I still have a 4x10 and another E-shaped bed with 144 more squares.  I think the only way I'd be able to get enough pressure for all that, plus about 8 other 2x2 beds, three 4x6 strawberry beds, and a bit more would be to break it all up into 3 or 4 zones and water each zone separately, which would in turn require me to hack into my lawn system and add at least two more zones of wiring and valves.  If I had just two to three 4x8 beds, or no more than 100 squares, I'd probably have just enough pressure to make it all work.  
With all the beds I have, I have well over 300 squares that I'd like to have watered all at the same time each day.  I only have one line of water extending off a Y splitter on my house's back faucet via a 100 ft hose that feeds another faucet bib I have installed out in the garden area. There I have another Y splitter with one side feeding another hose and watering wand I use to hand water when needed.  The other side had a timer and feeds a short little hose that connects into an in ground network of PVC piping I laid out and branched off to all my beds.  
I think at this point, I'm going to go back to drip line.  I noticed that some of the other drip lines I have to other parts of my garden are still working great, after a few years of use.  They are 1/4 inch drip lines with labyrinth emitters in them.  For most of the rest of the garden, including all my large beds, I had installed some cheap Orbit brand drip lines or "soaker" lines as they call it, which I bought at Lowe's a couple years ago, that just have laser drilled holes every 6 inches.  Those holes don't consistently drip at the same rate across the line like the lines with the labyrinth emitters seem to do.  Some of the holes would stream jets of water while others would not give out any water. You can see and feel the difference between the two types of lines because the ones that have the labyrinth emitters in them have a little lump where each emitter is while the Orbit line does not.  So, what I thought was a problem due to hard water was actually may have been just a problem due to a difference in brand, function, and quality of dripper line.
With that all said, I'm probably going to go with a similar set up as Sanderson I saw in another thread where I'll get some more of the good kind of drip line with 6 inch spacing on the emitters and run two lines through each row of squares so that an emitter rests in the center of each corner of the square for a total of 4 emitters in each square.  This way, there'll be ample water supply for squares with spinach, onions, carrots, radishes, or any other type of plant that is more than 4 to a square.  Otherwise, I could probably get away with 1 line down the middle of each row of square with just 12 inch spacing so that there was one emitter at the center of each square.  The would probably be sufficient if I was only planting no more than 4 plants to a square.
Anyway, all the new PVC grids I have now will probably just have to serve as really expensive planting grids while also serving to hold the drip lines in place once I get those installed.  At least I don't have to do any more hole marking and drilling. That was rather tedious and time consuming.

Here's a shot of one of my 4x8 beds with a new watering grid in action (before the 4x12 grid was installed).
And here's a close up.  If you look close enough, you'll see each of the 4 streams of water.
I'm so sorry it didn't end up working like it sounded on "paper".  I'm pushing the limits of my drip system and I only have around 103 sq ft plus some containers and a few roses/bushes.  

 I could use a second zone and timer.

Forum Moderator Certified SFG Teacher




Posts

: 15375


Join date

: 2013-04-21


Age

: 69


Location

: Fresno CA Zone 8-9



I don't see the pictures. I'm at work. Did they come out or is it my computer not showing it?



Posts

: 1717


Join date

: 2012-05-10


Location

: Denton, tx



@has55

wrote:I don't see the pictures. I'm at work. Did they come out or is it my computer not showing it?
no pictures showing for me either
I'm not sure what I'm doing wrong when it comes to embedding pictures with posts.  They show up on my screen.  What I did was go to my google photos, right clicked the image, copied the image URL, and then came back to the post and used the "Insert Image" button to insert my image where I pasted in the URL I had copied.  I do this on another forum and nobody ever has trouble viewing the images there, so I know it should not be a permission/privacy setting on my google photos.  Is there a better way to insert images here on Square Foot Gardening forum?  I've done the "Host Image" option on another post, but that only worked after having to download my image and then select it to be hosted on the servimg service.  Is that the only way to make images available to everyone else?
In the mean time, here are direct links to the photos:
https://goo.gl/photos/NvKXRo4uLqY4qszc8
https://goo.gl/photos/QAXNibRx3w3NayDt7
OK. I did some digging around on Google and found out that its the way Google generates it's image URLs.  On another forum I frequently post on, I can actually copy the image itself and paste it directly into the post and it uploads a copy of the image direct to the forum site and doesn't require any URL copying, pasting, or modifying.  That's not so simple here.  I did find a work around for revising the URL before posting, so I'm going to test that here.  Let me know if it works.  I'll try to repost the same two images from above.
1st image:
2nd image:
nada...and I'm on a different computer and server than yesterday.
Odd.  Looks like I'll just have to take the extra steps of downloading any image I want to share from my google account, which is where my images automatically get uploaded to from my phone, and then, use the
Host Image
button to get them uploaded to this forum's image host.  So with that said...here goes another shot at these...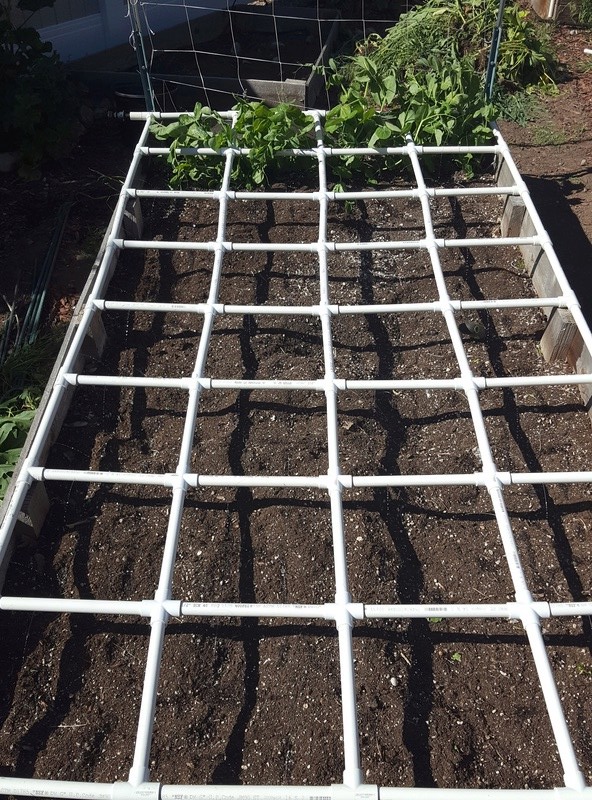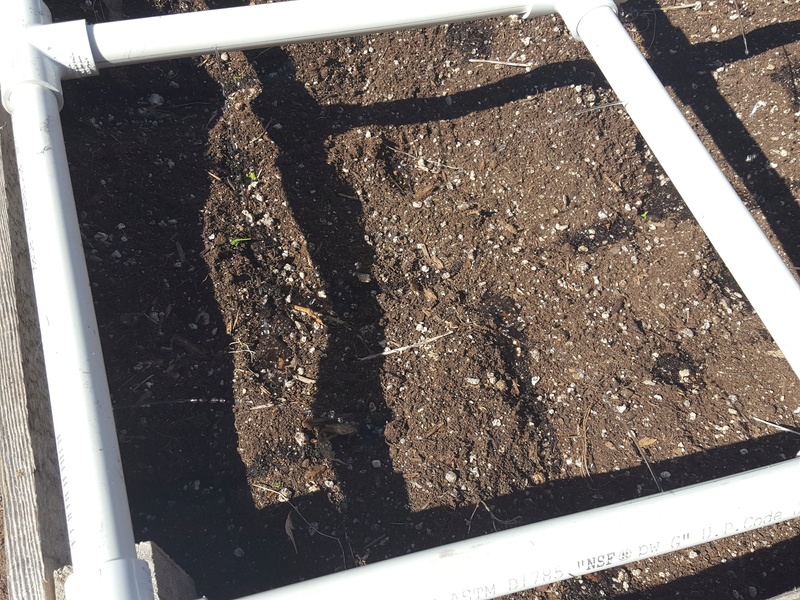 Of course, now that I do that, it looks like once the first image was selected it showed a thumbnail with the image correctly rotated, but once I hit upload or send, it got turned on its side.  Is there any way to ensure that portrait oriented photos stay upright with servimg instead of getting rotated?  Again, they are not rotated when the preview thumbnail is generated prior to the actual upload.
Got em!  Sideways is better that nothing.  Sorry I can't help with that but I think Ralitaco knows the way...

CC
Thanks CC, no pressure!
After I Download the photo and try to post it, if it is sideways I do the following:
1. Double Click the image to Open it in Windows Photo Viewer and rotate it 90* even if it looks fine.
2. Close Windows Photo Viewer
3. Double Click the image again, Rotate it so it is the correct orientation.
4. Host the image.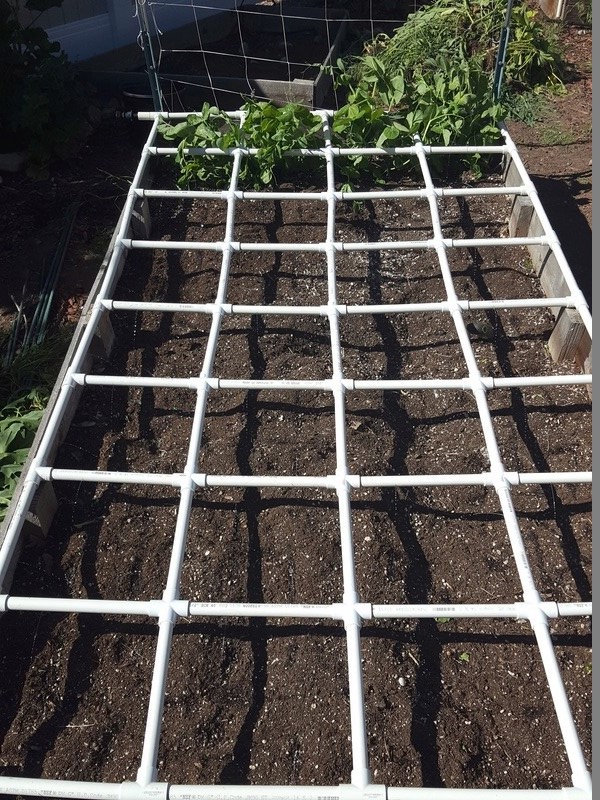 Posts

: 1046


Join date

: 2010-04-04


Location

: Hampstead, NC




---
Permissions in this forum:
You
cannot
reply to topics in this forum