Yesterday I saw some of this in my sfg. It looked like an animal had thrown up. I washed it away, which was probably a really bad idea, because it's back again this morning, even bigger. It even swallowed up one of my little strawberry plants. What in the world is it and how do I get rid of it?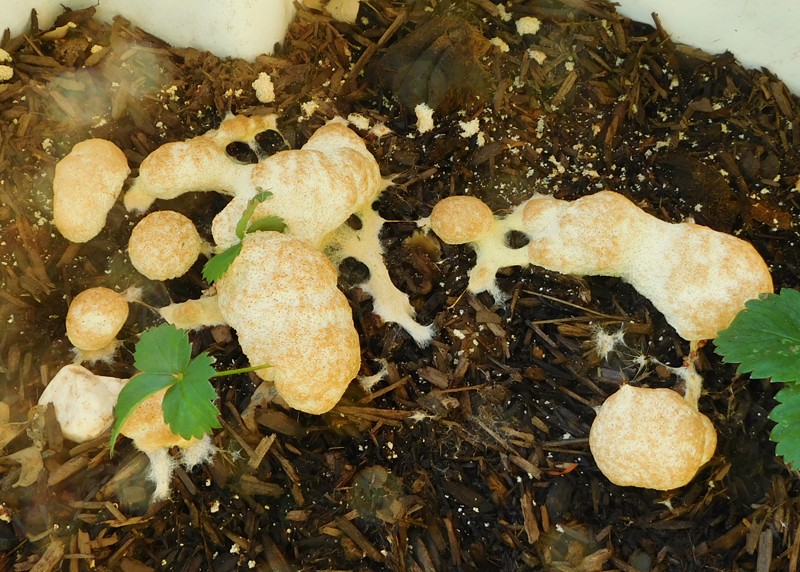 Posts

: 2358


Join date

: 2016-04-12


Location

: Redding, CA



There was a thread on it but I don't know the name of the thread.  Here's a photo of some I found on 5-19-16.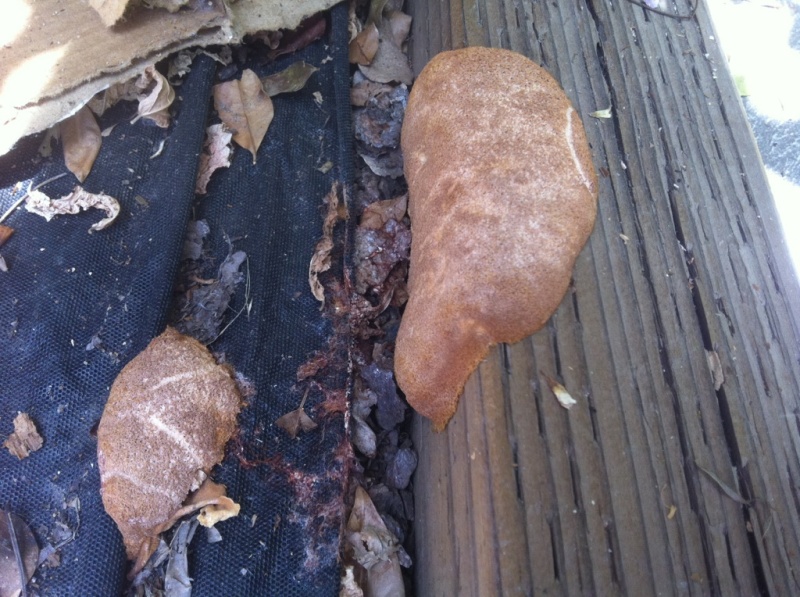 http://www.bing.com/search?q=dog+vomit+slime+mold&form=PRUSEN&mkt=en-us&refig=0cbafe0dcbdd4e1eaf8f58c761b6dd22&pq=dog+vomit+&sc=8-10&sp=3&qs=AS&sk=LS1AS1&cvid=0cbafe0dcbdd4e1eaf8f58c761b6dd22

Forum Moderator Certified SFG Teacher




Posts

: 14369


Join date

: 2013-04-21


Age

: 68


Location

: Fresno CA Zone 8-9



It's in the visitors thread...
http://squarefoot.creatingforum.com/t18022-any-strange-and-wonderful-visitors-photos-please?highlight=visitors
I get it often. Just leave it alone and it will disappear after a few days.

CC



Posts

: 6294


Join date

: 2012-05-20


Age

: 61


Location

: elbow of the Cape, MA, Zone 6b/7a



Me thinks it is Slime Mold

http://www.gardeningknowhow.com/ornamental/fungus-lichen/what-is-slime-mold-slime.htm
____________________________
Ottawa, Canada
Click for weather forecast

Forum Moderator




Posts

: 3483


Join date

: 2015-05-04


Age

: 70


Location

: Ottawa, Ontario, Canada



I think it is called dog vomit. It is a fungus and you can read about it in the Back to Eden thread.

It is no problem, just horrible looking.  I had it the first year I laid wood chips and it really is revolting.  Since there has been no sign of it. It is part of Nature's Soil Web.



Posts

: 4930


Join date

: 2011-04-24


Age

: 82


Location

: Castlegar, British Columbia



---
Permissions in this forum:
You
cannot
reply to topics in this forum