Here are a few pics of the boxes and other methods I have at my home garden (in the city, front yard by the street).  Warm temps and sunshine have caused the warm season veggies to finally get going.
Box One - just seeded more bush beans where kale was harvested, bush beans in front just starting to put on a few blossoms, picked the last of the sweet peas in back just as the cukes are coming up (you can probably see a stray carrot or two...I have a 3 year old).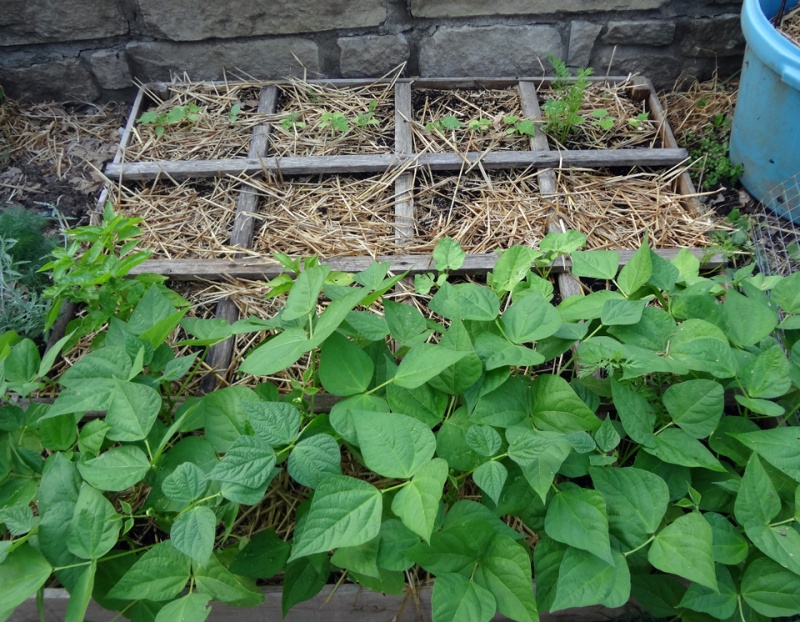 Box Two - planted bell peppers (King Arthur, Yolo Wonder, Aristotle) after spinach was harvested.  Cukes in back...peas on the trellis were done and removed a few days ago.  Cukes I'm trying this year are Chelsea Prize, Muncher, Persian Baby, Garden Oasis, Homemade Pickles, and Tendergreen. Onions in front.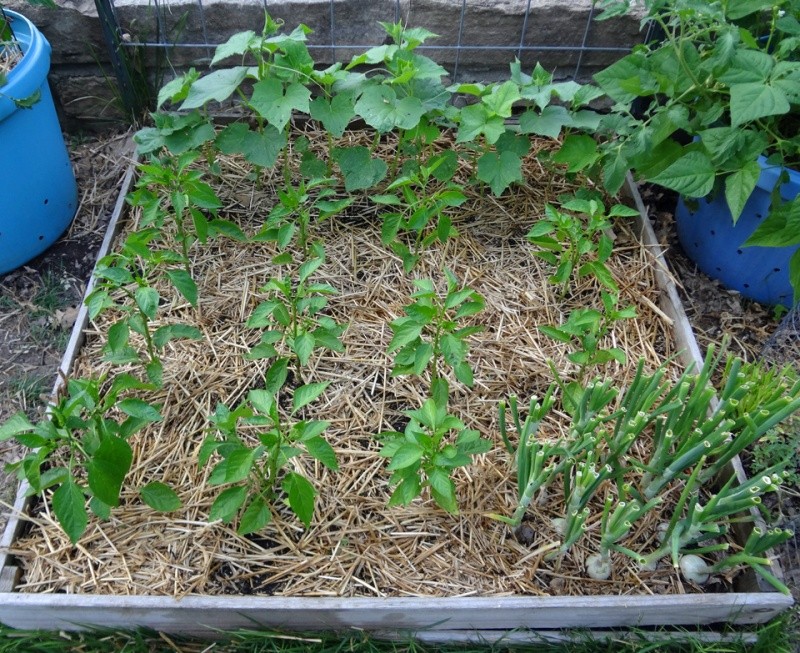 Box Three - 12 squares of Tendersweet carrots...cukes in back.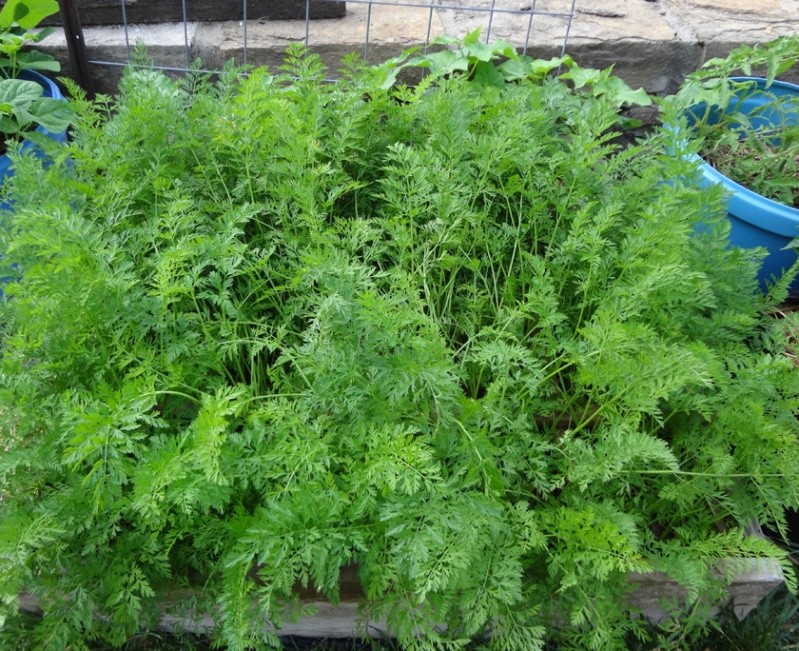 Box Four - Bell peppers, green beans seeded and cukes in back.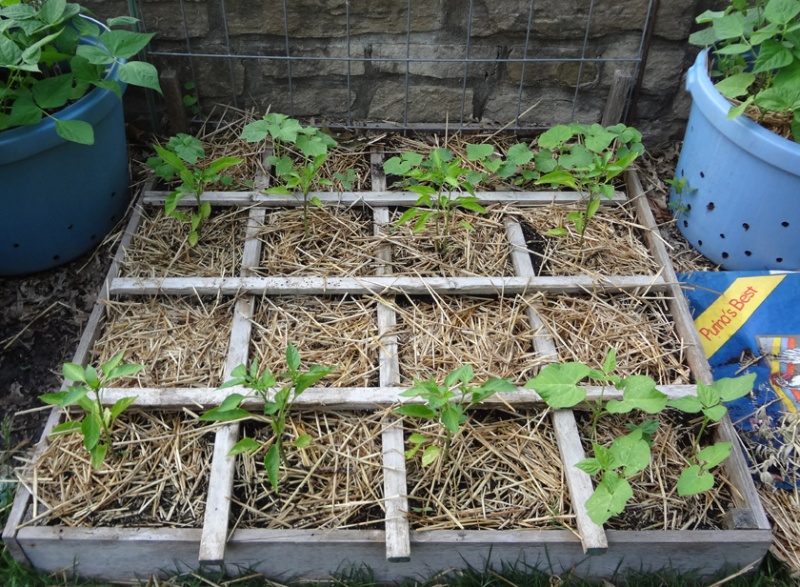 Box Five - newly seeded bush beans where carrots have been harvested, carrots, cukes in back.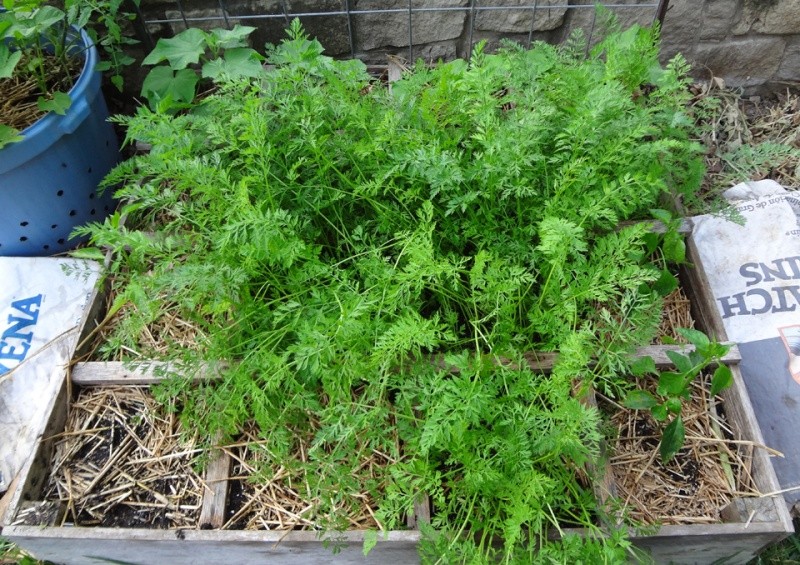 Box Six - onions in front, newly seeded green beans where Napa Cabbage was harvested, cuke seeds in the back with a lone tomato (black cherry I think).  I've been reading about growing bigger onions if the tops are cut multiple times...we'll see.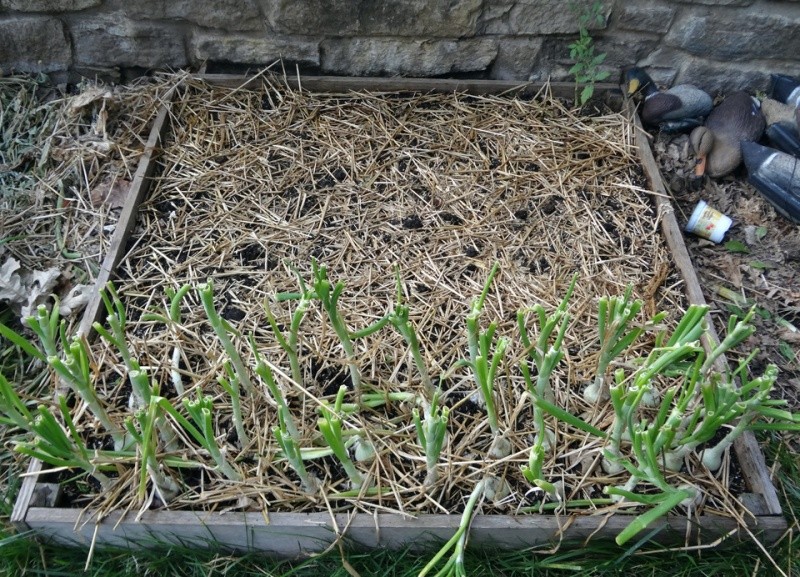 Box Seven - green beans up where lettuce was harvested...cukes in the back.  trombone squash from seed in the corner.  I have several boxes that need a cattle panel trellis installed probably this weekend.  This box is shaded the most...probably could have tried to do more lettuce.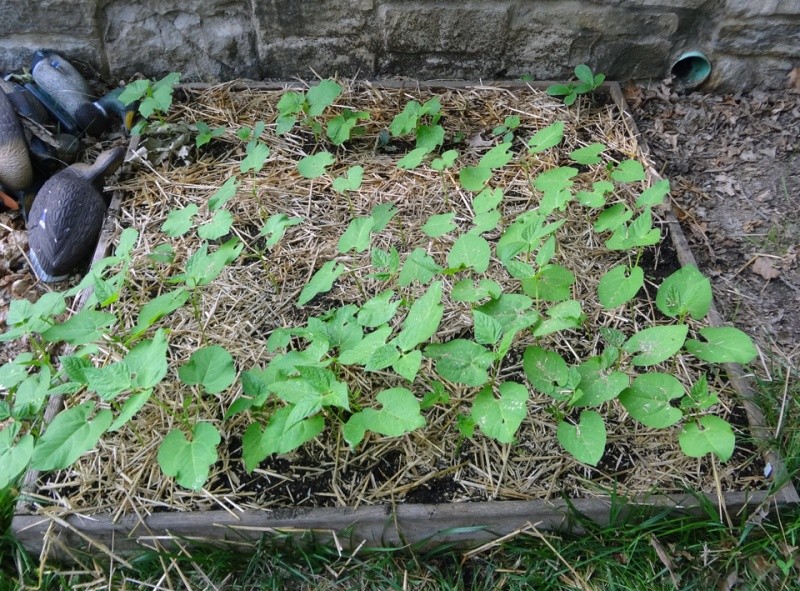 landscape bed next to my last box...more trombone squash seedlings and area seeded with bush beans.  There is a guardrail atop this stone wall that I think the squash can climb on...just need a panel to get it up the stone.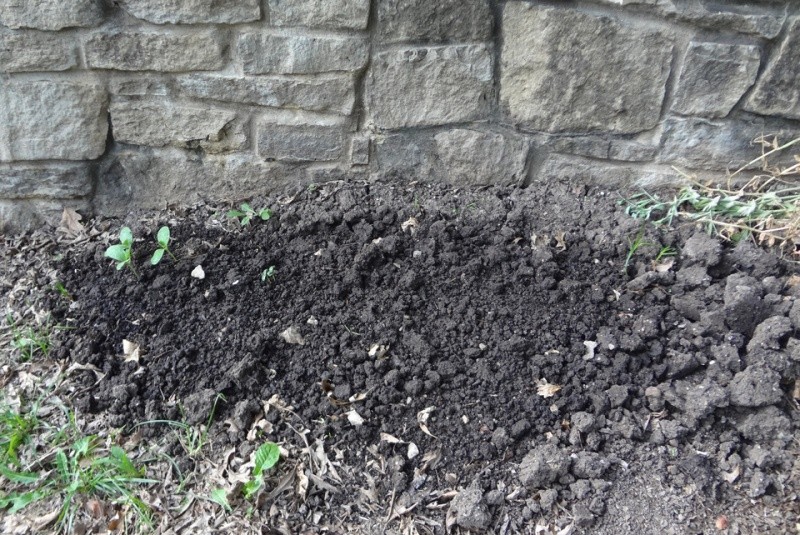 Here are a few of my grow bags filed with Melx Mix - bell peppers and eggplant.  Cattle mineral tubs have been successful.  This year I am trying different combinations in the mineral tubs...sugar peas with asparagus, Health Kick tomatoes (determinate) with bush beans, and indeterminate tomatoes and cukes where next to a trellis.  I tend to fill areas in between my 4x4 boxes with mineral tubs and grow bags.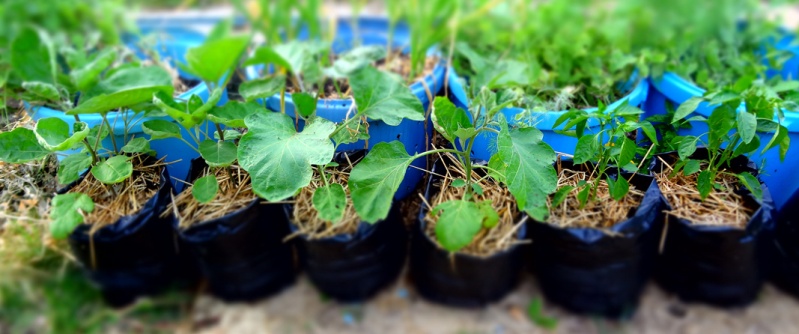 mineral tubs, grow bags, a smaller 2x2 deep carrot box.
more carrots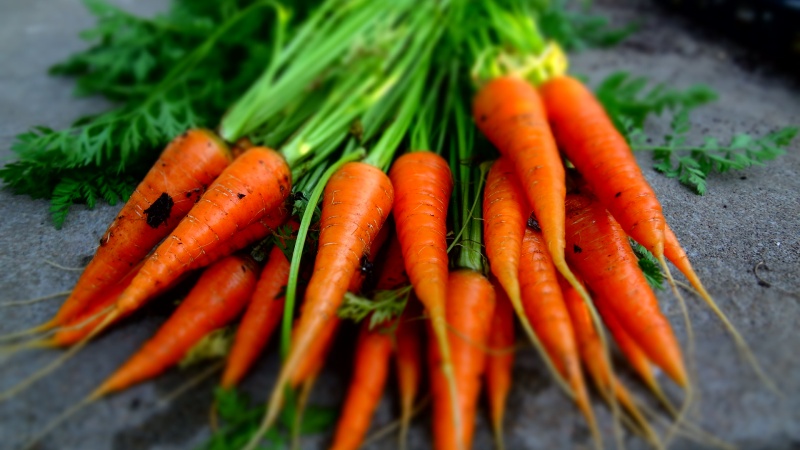 Posts

: 1144


Join date

: 2012-01-22


Location

: kansas city



Everything looks beautiful!!!  Love seeing pictures




Posts

: 1916


Join date

: 2012-12-07


Location

: Central Calif Mtns.



Gorgeous!  Very nice work.



Posts

: 1425


Join date

: 2013-02-26


Age

: 48


Location

: Fayetteville, GA - Zone 7B - 8A



Wow, you have a lot going on there.



Posts

: 3247


Join date

: 2011-11-20


Age

: 67


Location

: Brooks, Ga Zone 7B/8A



Good job! 



Posts

: 2368


Join date

: 2016-04-12


Location

: Redding, CA



Inspiring - as always... very nice work!



Posts

: 769


Join date

: 2015-03-20


Location

: Northeast KS, USA; Zone 6a



Things are looking really good right now...hate to think what the extended heat with no rain may do to the garden this year.



Posts

: 1144


Join date

: 2012-01-22


Location

: kansas city



Nice! Beautiful, thanks for the pics!



Posts

: 5109


Join date

: 2015-06-12


Age

: 55


Location

: Ada, Ohio




Forum Moderator Certified SFG Teacher




Posts

: 14376


Join date

: 2013-04-21


Age

: 68


Location

: Fresno CA Zone 8-9



---
Permissions in this forum:
You
cannot
reply to topics in this forum