This is my first year gardening and something is eating my pole bean leaves. They look like this: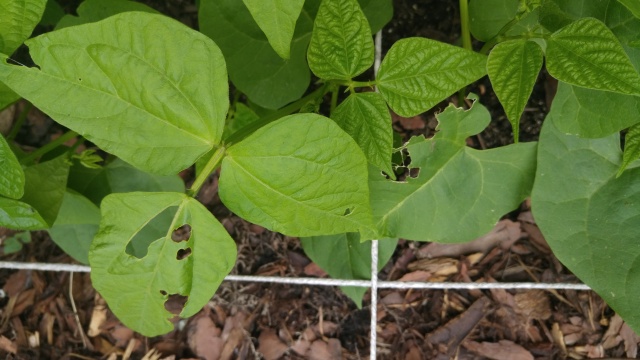 Here's all the bugs I found wandering around the leaves. Could any of them be the culprit??
1: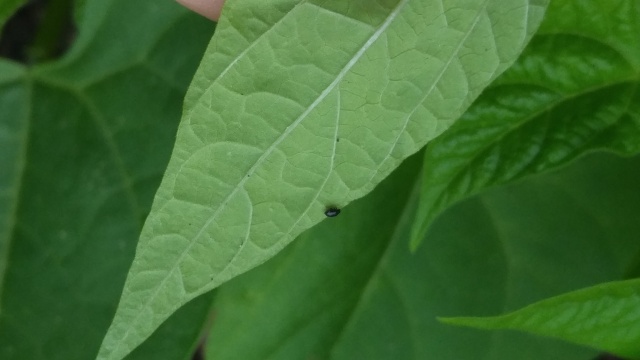 2.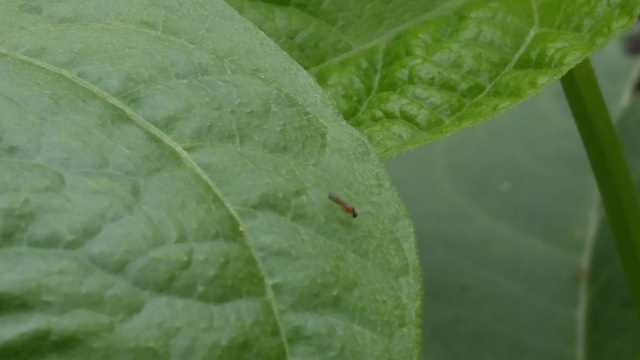 and 3)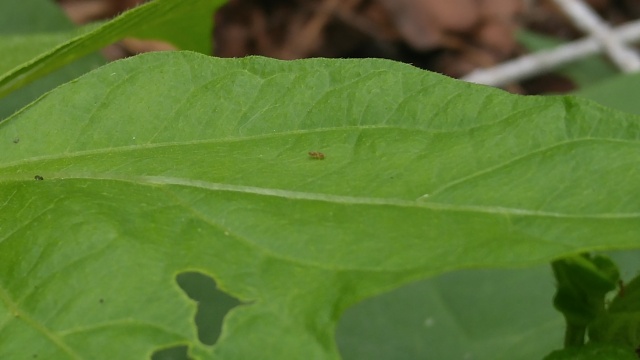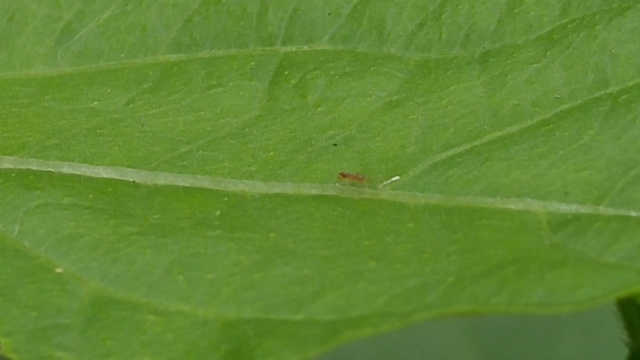 option 4) it's something else! What could it be, and how do I handle it?
(Sorry if any of these pics are hard to make out)
Thanks!!



Posts

: 10


Join date

: 2016-04-01


Location

: Wisconsin



Sow bugs? That is my first thought. Sluggo Plus.



Posts

: 4671


Join date

: 2015-06-12


Age

: 55


Location

: Ada, Ohio



First bug looks like a flea beetle, but they only make tiny holes.
Second bug isn't your culprit. I can't tell if it's a fly or possibly a tiny wasp, but either way - not responsible for the holes.
Third bug I can't make out at all, and it's probably too tiny to do the amount of damage shown, especially if there weren't swarms of them.

First pic, leaf on the left - small (1/2") snails make similar damage to my leaves -- roundish holes with comparatively smooth edges. The other damage looks more like sow bugs, with more jagged dry/edged holes. You could easily have both, they certainly like similar conditions in my garden. It doesn't look like caterpillar damage, which more often has evenly bumpy edges. Beetle damage tends to look lacier, because the beetles don't like to eat the crusts... err..leaf veins. (These are all generalizations based on my observations. Your bugs may chomp differently than mine.)



Posts

: 946


Join date

: 2016-04-11


Location

: Port Matilda, PA Zone 5b/6a



I agree, the first pic looked like slug/snail type eating pattern! Probably do have both. I didn't recognize any of the little bugs as pests.



Posts

: 4671


Join date

: 2015-06-12


Age

: 55


Location

: Ada, Ohio



---
Permissions in this forum:
You
cannot
reply to topics in this forum