Or maybe here in Southern California that would be titled, Zucchini, Normal Powdery Mildew?
Anyway, only my second year growing Zucchinis.
Is this normal early mottled leaves or is this the beginning of powdery mildew?   Or something else.
Here around Disneyland in OC, a lot of people call it powdery mildew and it blights everything with a large leaf from trees to squash.  
Here's the photos.  Two newer plants transplanted a few weeks ago into the bed by the corn and peppers. Yep, they're crowded but the bed really is down to two pepper,  a single beat and the to zukes.  The corn is tried stalks that are being used by the grapes as a trellis. 
The pictures make it look more white, in real life it looks more silver. Smooth, not rough, feels like normal leaf. Back of the leaves are undamaged, nothing on them, not bugs.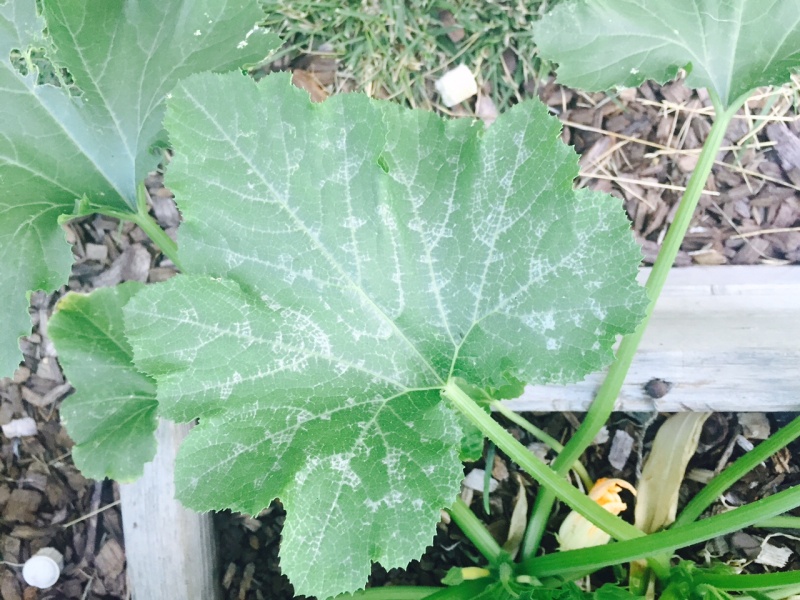 Second leave more advanced?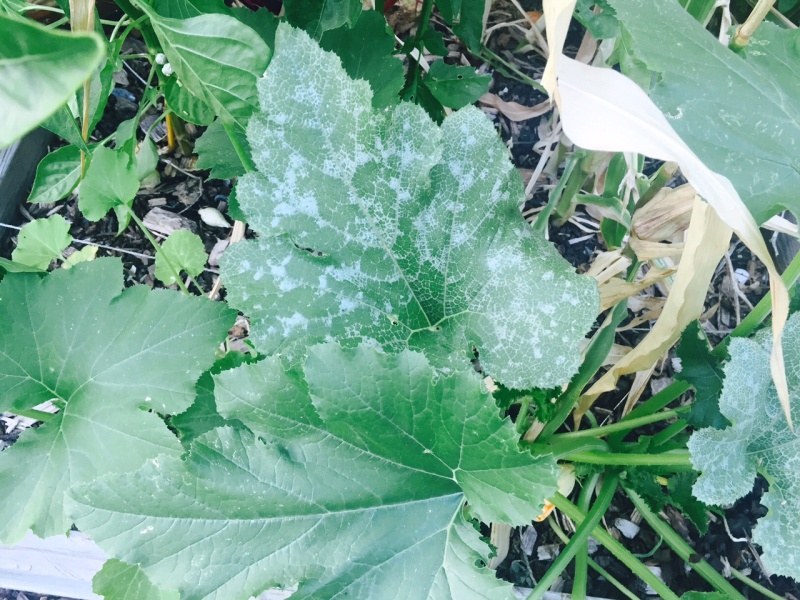 Third leaf, about to go under?



Posts

: 461


Join date

: 2011-04-22


Location

: Orange County, CA aka Disneyland or Sunset zone 22



THat looks like normal coloration to me. Turn the leaf over to see if there are any lesions on the underside.
____________________________
41 years a gardener and going strong with SFG.
http://squarefoot.creatingforum.com/t3574-the-end-of-july-7-weeks-until-frost
There are certain pursuits which, if not wholly poetic and true, do at least suggest a nobler and finer relation to nature than we know. The keeping of bees, for instance. ~ Henry David Thoreau
http://squarefoot.creatingforum.com/t1306-other-gardening-books

Forum Moderator Certified SFG Teacher




Posts

: 14165


Join date

: 2010-03-06


Age

: 54


Location

: Keene, NH, USA ~ Zone 5a



There's nothing on the back side, the underside is a completely normal leaf.
Here's an updated photo from this morning with the marine layer cloud cover in.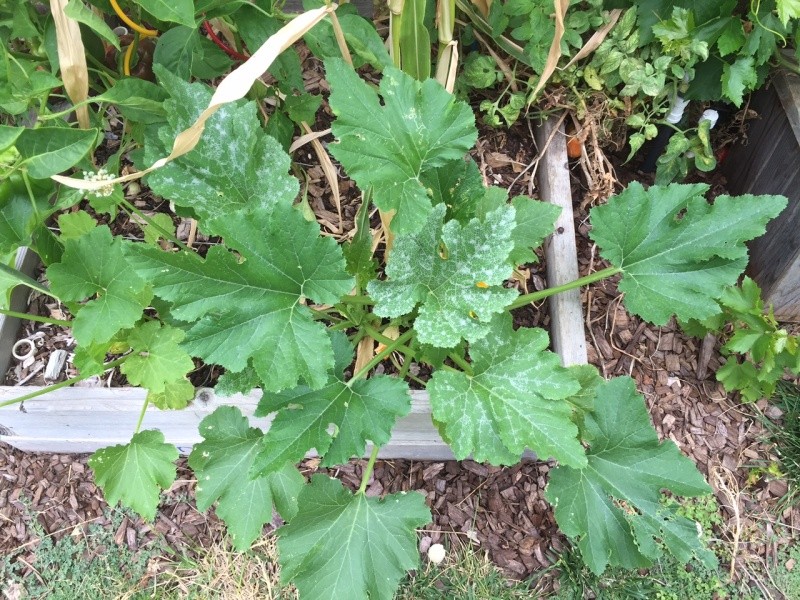 The three mottled looking leaves in the pic are the three leaves in the prior pictures. Just AM/PM light difference.
The mottled pattern is about the way the leaves eventually go bad out here.
I think it's normal coloration variation.  All three leaves go back to the stalk on the left.



Posts

: 461


Join date

: 2011-04-22


Location

: Orange County, CA aka Disneyland or Sunset zone 22



Doesn't look like PM. to me either. PM is kinda....powdery.

https://www.google.com/search?hl=en&site=imghp&tbm=isch&source=hp&biw=980&bih=642&q=powdery+mildew+on+squash&oq=powdery+mildew+on+&gs_l=img.1.4.0l10.8762.14466.0.17919.18.10.0.8.8.0.172.1020.0j8.8.0....0...1ac.1.64.img..2.16.1140.NZbJfiXinYA#imgrc=G38fX9tRv25hHM%3A

If in doubt, squirt it with milk and water 50:50 in a sprayer. Won't hurt anything. But it really doesn't look like a disease to me.



Posts

: 4825


Join date

: 2015-06-12


Age

: 55


Location

: Ada, Ohio



Mine has the same thing and so far it hasn't slowed the plant up at all.



Posts

: 142


Join date

: 2014-05-06


Location

: Georgia



I have the same type leaves on several of my zucchini - I always think it might be powdery mildew early on then just realize it's the normal silvery touch on those leaves.

I think you'll be good!



Posts

: 1910


Join date

: 2012-12-07


Location

: Central Calif Mtns.



I had the same concern last year, but ultimately decided it was too symmetrical for a fungal infection. (The zucchini last year did eventually get mildew, but managed to grow faster than I had to remove badly infected/damaged leaves, right up to frost.) My zucchini this year has that silver pattern, too, and it doesn't have any other signs of illness yet.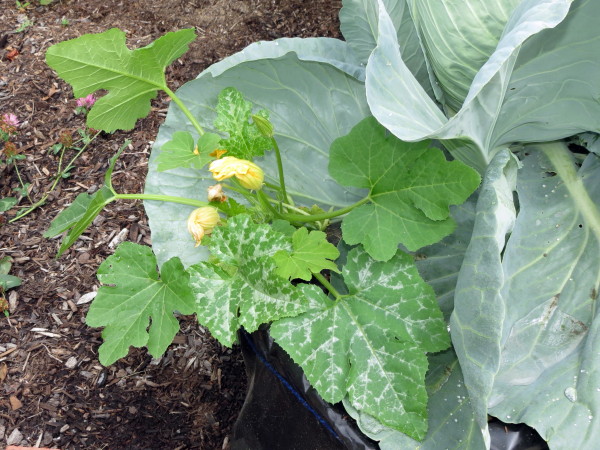 Posts

: 1018


Join date

: 2016-04-11


Location

: Port Matilda, PA Zone 5b/6a



Plant still doing fine, so I'll chalk it up to normal leaf pattern.



Posts

: 461


Join date

: 2011-04-22


Location

: Orange County, CA aka Disneyland or Sunset zone 22



---
Permissions in this forum:
You
cannot
reply to topics in this forum