Whats eating my eggplant?? Eggplant has huge holes in it found a beetle on one leaf but i dont think they could do all that damage. The hot pepper plant us also tsking a beating Help!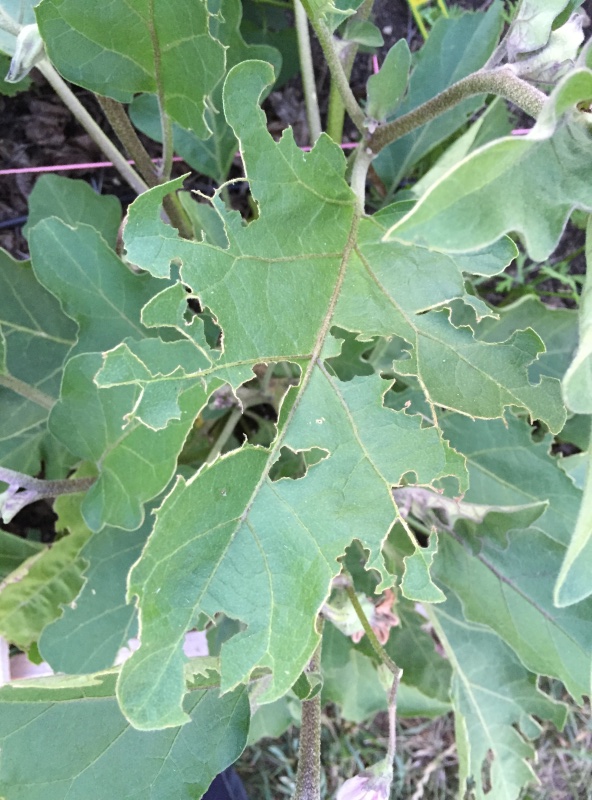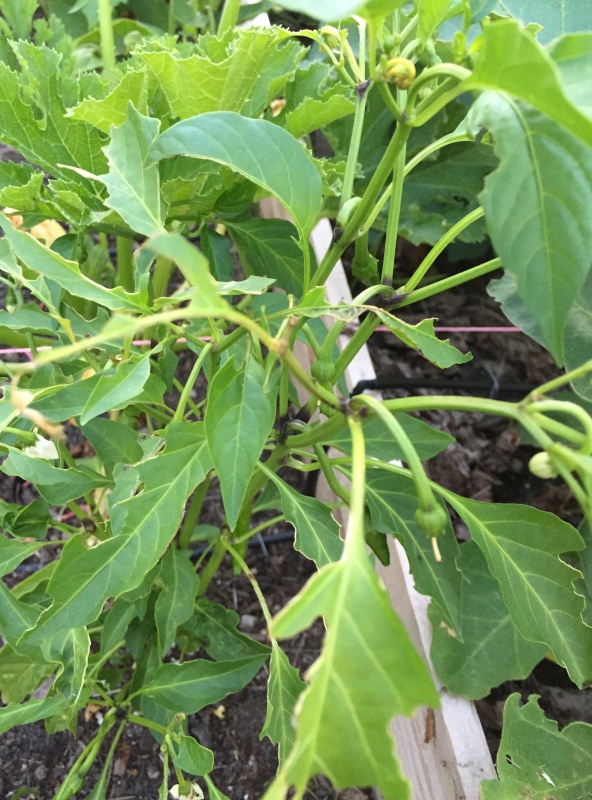 [url=http://www.servimg.com/view/19469207/8]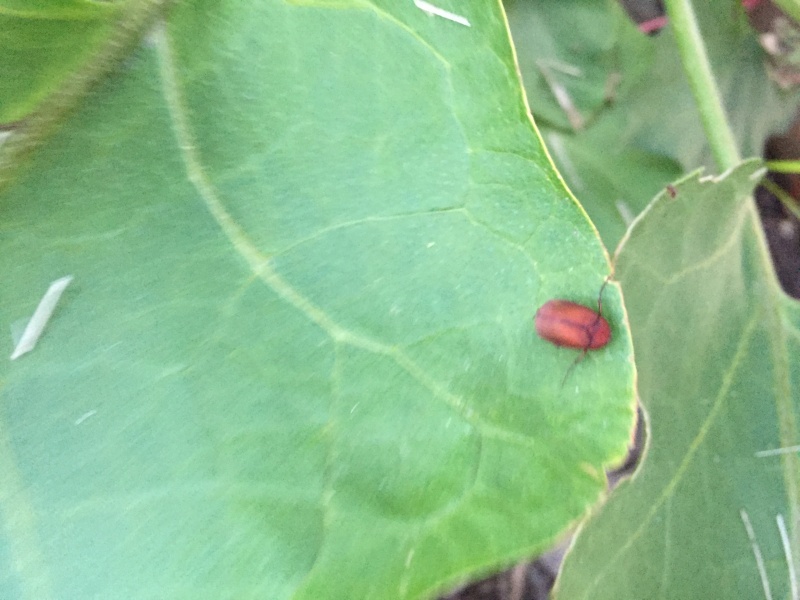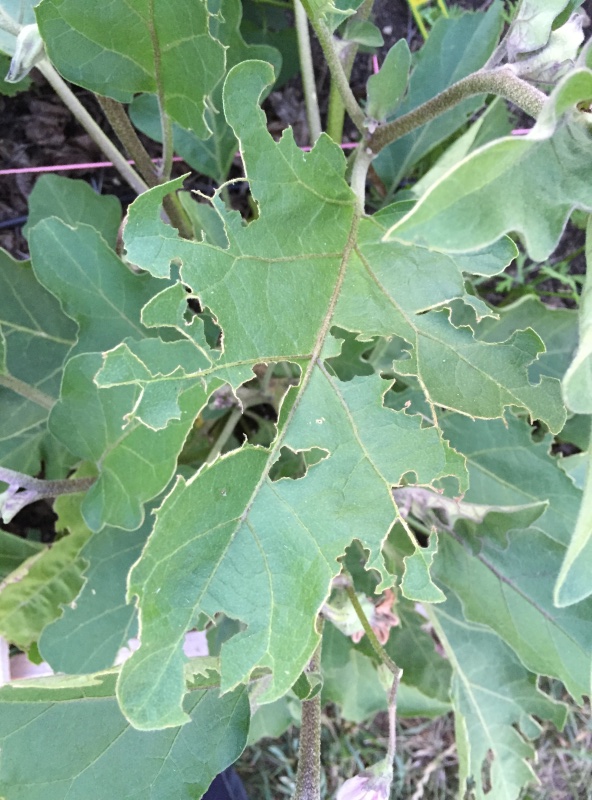 [/url]



Posts

: 4


Join date

: 2016-05-01


Location

: zone 7a



____________________________
41 years a gardener and going strong with SFG.
http://squarefoot.creatingforum.com/t3574-the-end-of-july-7-weeks-until-frost
There are certain pursuits which, if not wholly poetic and true, do at least suggest a nobler and finer relation to nature than we know. The keeping of bees, for instance. ~ Henry David Thoreau
http://squarefoot.creatingforum.com/t1306-other-gardening-books

Forum Moderator Certified SFG Teacher




Posts

: 14165


Join date

: 2010-03-06


Age

: 54


Location

: Keene, NH, USA ~ Zone 5a



If you don't find hornworms on your eggplants (or peppers, or tomatoes -- they are larvae and can't get far from a food-plant), check for grasshoppers or maybe Japanese beetles in your entire garden. Unlike larvae those are mobile and aren't going to stick around to let you see them chowing down on your eggplant leaves. Pretty sure the holes in my eggplant are from tiny grasshoppers. I've been after them, but they are hard to catch!



Posts

: 1124


Join date

: 2016-04-11


Location

: Port Matilda, PA Zone 5b/6a



Horn worms usually leave a lot of poop.  I enlarged the pictures and did not see any poop but it could be there and I just missed it.



Posts

: 3246


Join date

: 2011-11-20


Age

: 67


Location

: Brooks, Ga Zone 7B/8A



Yeah, I'm thinking grasshoppers too.  I've got a bunch in my garden, but my damage is not as severe as yours.



Posts

: 1425


Join date

: 2013-02-26


Age

: 48


Location

: Fayetteville, GA - Zone 7B - 8A



I'm having the same problem, but definitely not as severe.  But we don't have a grasshopper problem in S. Florida, so I imagine it's some kind of beetle that has a snack and flies off. 
Yes, I'm back!  




Posts

: 534


Join date

: 2013-08-20


Age

: 48


Location

: South Florida (Ft. Lauderdale), Zone 10A



Hi, Dstack

Forum Moderator Certified SFG Teacher




Posts

: 14370


Join date

: 2013-04-21


Age

: 68


Location

: Fresno CA Zone 8-9



---
Permissions in this forum:
You
cannot
reply to topics in this forum