I have limited areas that I can garden d/t sunlight patterns, etc.
So I am unorthodox. I have most of my garden in the FRONT YARD! and side yard of my house!
without further ado, the pics of my garden as of today: (jumping up and down with glee - i have a new camera!!!)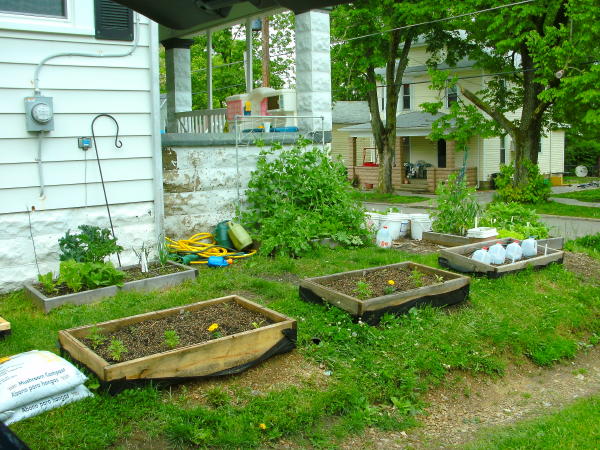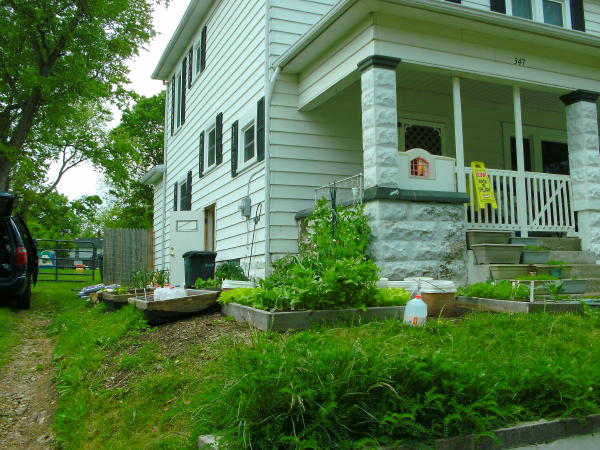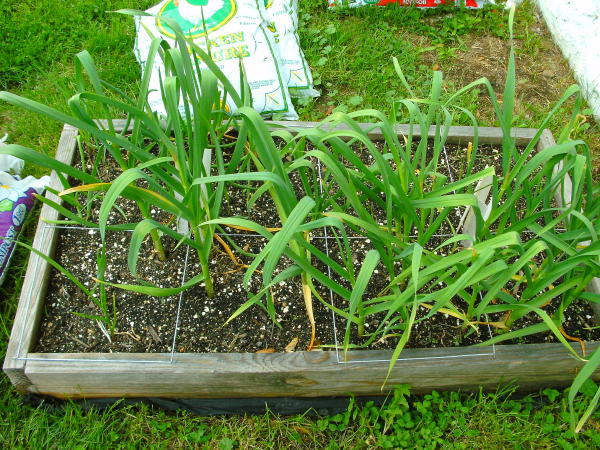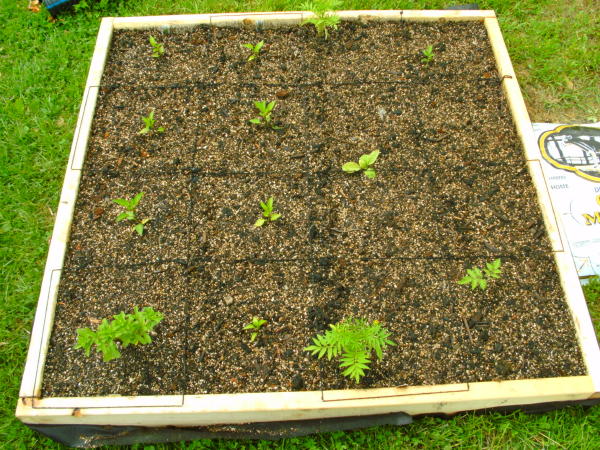 and this is a pic of a shasta daisy - the seed packet i bought last year was alaska shasta daisy. and this year when it bloomed, i obviously got something different. i like it - anyone know what it is? ferry morse said sometimes seeds are mispackaged.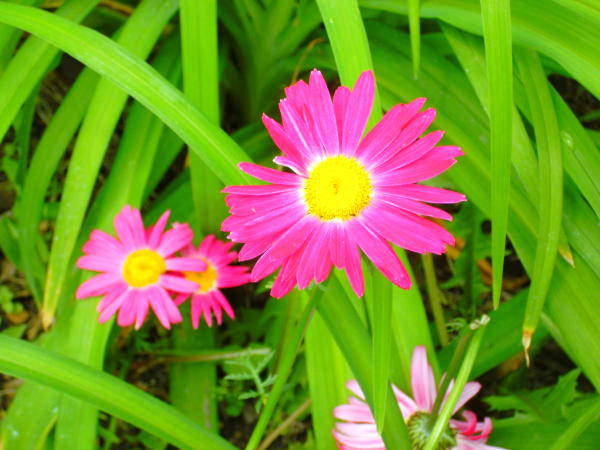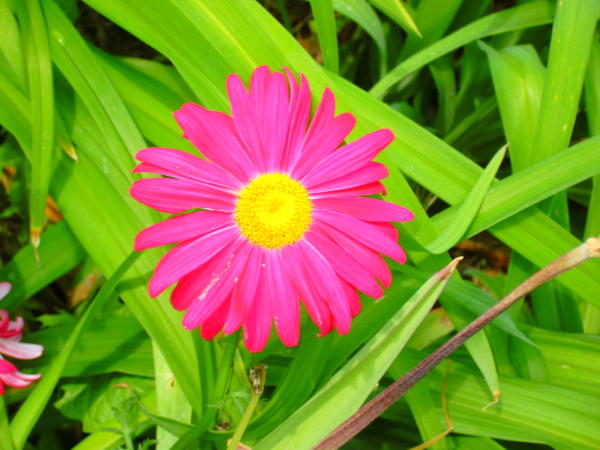 Posts

: 625


Join date

: 2010-03-04


Location

: USA



Your new camera takes lovely photos...what kind did you get? Sure was a good price. Beautiful pink flower but I have no idea what it is.



Posts

: 84


Join date

: 2010-03-08


Age

: 63


Location

: Amarillo TX



thanks!

the camera is from aldi (a cash only grocery store). $64.99+tax
the camera info:
it's a Traveler brand. digital camera and kit DC-12.
12.0 mega pixel with 3.0" color LCD screen
has tons of settings. I used the 'green' setting for plants to take those pics. seriously it has settings for just about anything. it's a hoot!
uses 'AA' batteries (2 of them) and an SD card. both were included in the box, along with a carry padded pouch thing and software. has a usb cable for docking the images, but i just removed the disk and did it manually.
today is a good picture day anyway -it's rainy and the light is even so colors look real bright. . .
it also has a THREE year warranty. so i'll hang onto the receipt.
bettyann



Posts

: 625


Join date

: 2010-03-04


Location

: USA



Your garden is lovely!

I love the idea of gardening where one would usually have pointless lawn *giggle*



Posts

: 778


Join date

: 2010-04-29


Age

: 48


Location

: Central Virginia, 7A as far as I can tell



*High-five another front-yard SFGer!*



Posts

: 3350


Join date

: 2010-04-27


Age

: 50


Location

: Manassas, VA - Zone 7a



beautiful garden. Awesome camera. Not sure what the flower is, but it looks similiar to a daisy I planted.



Posts

: 125


Join date

: 2010-04-29


Location

: sterling colorado



Happyfrog,
What a gorgeous daisy! So pretty and pink I had to set that as my wallpaper!



Posts

: 577


Join date

: 2010-03-27


Age

: 54


Location

: Central OH



I think it is probably a painted daisy. Check the pics out on this link

http://www.bhg.com/gardening/plant-dictionary/perennial/tansy/

I'm not sure yet how to upload a pic



Posts

: 20


Join date

: 2010-03-05



---
Permissions in this forum:
You
cannot
reply to topics in this forum