SFG is planted and growing, looking good, on to the newest project- Dragon Fruit!
Definitely not a good fit for a SFG but a great fit for a central Florida yard as a replacement for Kiwi. Plus it looks awesome.
I'm in 9b, so I'm looking at some more cold hardy varieties, which are still flavorful- think I might end up going with Haley's Comet, Physical Graffiti and Valdivia Roja. Gonna build my trellis and get my cuttings soon!
So, any suggestions/growing tips/fun comments on Dragon fruit?
For those unaware- Dragon fruit is this bit of delicious goodness: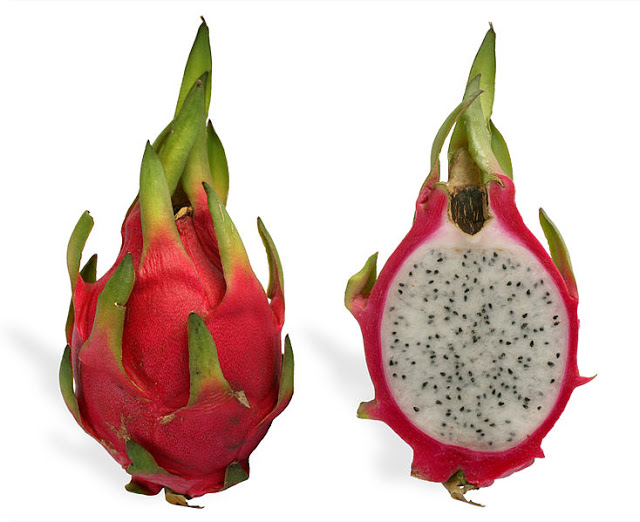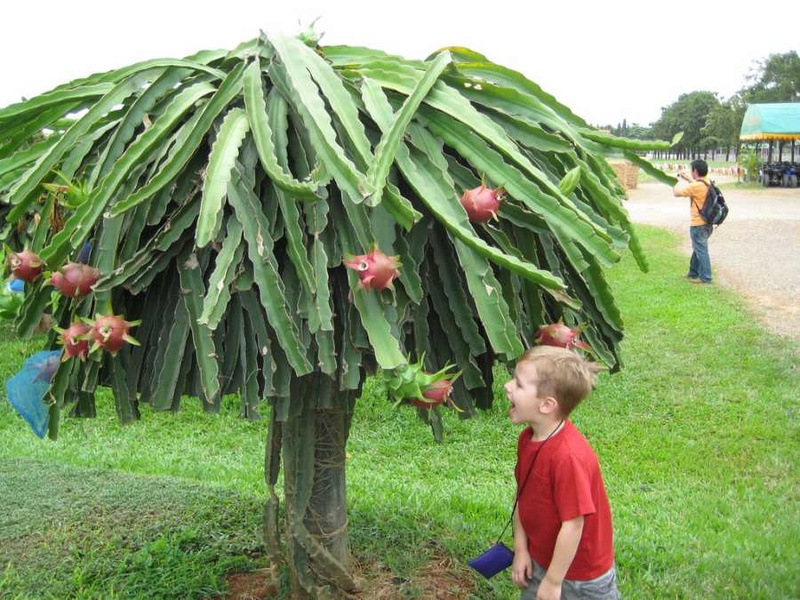 Wow!  This is beautiful and it forms a tree, too.  How do you use the fruit?



Posts

: 401


Join date

: 2012-05-08


Age

: 77


Location

: Manassas, VA(7a) and Riner, VA (7a)



It's not so much a tree as a vining cactus that when pruned properly (very easy to do) branches out like a tree. Each branching part of the vine is able to grow a fruit after its (very large!) flowers are pollinated. Some are self pollinating, some not.

Anyway, you can eat the fruit straight off the vine, though many people like it better chilled. Because many of the varieties have deep red or pink flesh it is also used a lot to flavor/color smoothies, sorbets, desserts and as a garnish.

Side note- whenever I see it at the grocery store, which is rare, it's always pretty expensive too. Prob like 2-3 bucks a fruit, so it provides a great value to grow for those who would otherwise buy it.
Whenever I can get my hands on dragonfruit, I use it in my morning power-smoothie.  Great stuff!
http://foodfacts.mercola.com/dragon-fruit.html



Posts

: 237


Join date

: 2016-06-02


Location

: New Hampshire, Zone 5



I have never eaten it.  Sounds deliscious!



Posts

: 5358


Join date

: 2015-06-12


Age

: 55


Location

: Ada, Ohio



Wow!! I have never seen dragon fruit tree like!  We will have to see if we can do that.  It is a remarkable fruit.  We love it.



Posts

: 644


Join date

: 2014-01-16


Age

: 82


Location

: Lawai, Hawaii, 96765



I almost missed this very interesting subject. Thank you for the posts.

Forum Moderator Certified SFG Teacher




Posts

: 14779


Join date

: 2013-04-21


Age

: 68


Location

: Fresno CA Zone 8-9




Wow!

Forum Moderator Certified SFG Teacher




Posts

: 14779


Join date

: 2013-04-21


Age

: 68


Location

: Fresno CA Zone 8-9



---
Permissions in this forum:
You
cannot
reply to topics in this forum