I got kinda tired of seeing my just showered mug so put up some tulips instead.  
If someone can come up with a better theme, please do.  Otherwise, let's see what flowers there are in different parts of the world.
I think I did it.  the envy of all my LSU tiger fan neighbors our tiger lillies notice that they are actually spotted and double blooms



Posts

: 632


Join date

: 2014-12-06


Age

: 59


Location

: South Louisiana zone 10



____________________________
Ottawa, Canada
Click for weather forecast

Forum Moderator




Posts

: 3779


Join date

: 2015-05-04


Age

: 70


Location

: Ottawa, Ontario, Canada



"April showers bring May flowers!"   I love it! 




Posts

: 237


Join date

: 2016-06-02


Location

: New Hampshire, Zone 5



Love the idea! I'm mobile for several more hours most likely, but will try and get the scroll bar changed tonight. 

Forum Administrator




Posts

: 4318


Join date

: 2011-10-04


Location

: Colorado Front Range



Love it!

%5Burl=https://servimg.com/view/19257783/12%5D%5Bimg%5Dhttps://i18.servimg.com/u/f18/19/25/77/83/th/image21.jpg%5B/img%5D%5B/url%5D

Hope it works...lily.
I

It dint' I cannot post q picture.  No idea why this happened.



Posts

: 5353


Join date

: 2015-06-12


Age

: 55


Location

: Ada, Ohio



My avatar for the month is the flower of a wild cucumber
Echinocystis lobata -
with a beetle, of course! An Esteemed Ladybird Beetle, I believe. IIRC the scent of these flowers was subtle, but quite pleasant. This plant is native in my area - and much of the northern US (and Canada.)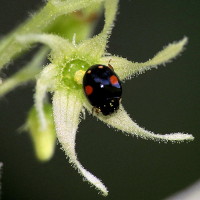 Wild cucumber plants sometimes appear as an extremely easy to pull weed in my beds. The huge seeds make for seedlings with great big, juicy seed leaves. Wild cucumber fruits are pretty, especially once they dry - but they aren't edible, so there's no reason to keep them in the SFG unless one wants to try to use them as a trap crop for squash bugs. I let this one go a little long for the sake of a photograph: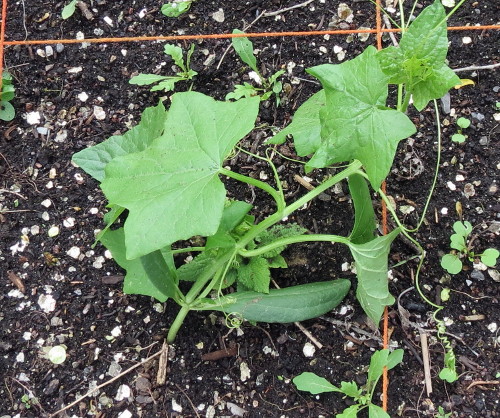 It got removed very quickly when I saw what it had done to my arugula sprout!: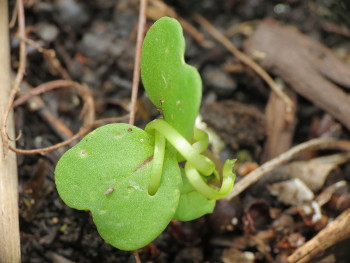 I nipped the tendril with my fingernail before pulling the rest of the wild cuke out.



Posts

: 1229


Join date

: 2016-04-11


Location

: Port Matilda, PA Zone 5b/6a



SR, is your avatar a Stargazer lily? Stargazer lilies are what got me interested in gardening! The scent is to die for! They were my favorite until I found the Dizzy lily, similar but they have a wider white border containing pink spots and an even headier scent, if that's possible.. I'd post a photo but Firefox won't allow me to do that here from my tablet.

Any ideas for a June avatar, you guys?  Besides anything to do with RAIN?

It's been so wet here that the dishwasher was never able to dry out completely and we just discovered some mold  in it. No photo op there...
---
Permissions in this forum:
You
cannot
reply to topics in this forum