Okay I have some ugt in my garden. I planted a bunch of my seedlings and seeds in my usual style.... that spot looks good.... and then a rainstorm knocked them about. I replanted but had about 7 of these plants I cannot identfy. I put four in a square just in case but I'd really like to know what I'm growing.
PS. yes I did make Mels mix however, I was a bit short on compost and didn't want to run back to the store and oh look the horse manure pile is fairly composted.... you know how it goes. So I've been doing a little weeding....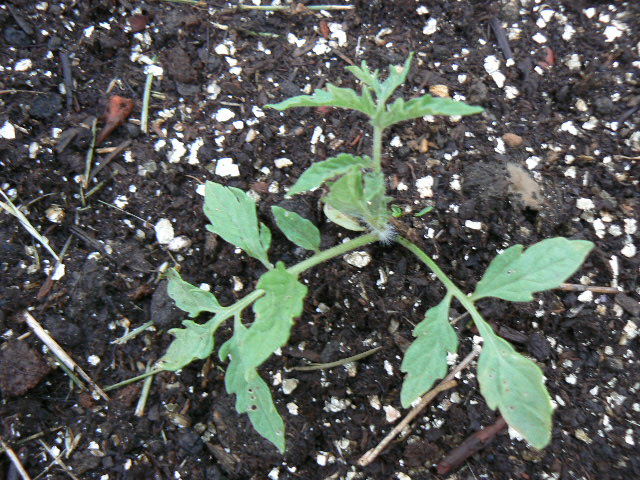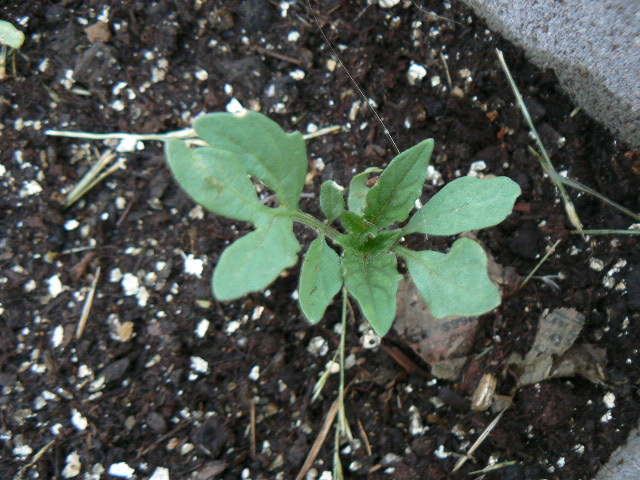 Posts

: 123


Join date

: 2010-03-02


Age

: 39


Location

: KY (6a)



My newbie eyes think the upper picture looks tomato-ish. Not so sure about the second one....



Posts

: 3350


Join date

: 2010-04-27


Age

: 50


Location

: Manassas, VA - Zone 7a



They both look like tomatoes to me. And if you did not plant tomatoes, well, they are one of the most common volunteers. Volunteers of America should have a tomato as their logo.



Posts

: 2467


Join date

: 2010-05-05


Age

: 62


Location

: Warner Springs, CA USDA Zone 8a, Sunset Zone 7 (I think)



Agreed, tomatoes


Forum Moderator Certified SFG Teacher




Posts

: 14165


Join date

: 2010-03-06


Age

: 54


Location

: Keene, NH, USA ~ Zone 5a



They would definatly be volunteers, the tomatoes I only planted in the blue buckets. Last year I had tomatoes growing on the compost pile so they must be from the bit of compost I added. I'll plant it on the hillside and see what happens. Tough little buggers I must say.



Posts

: 123


Join date

: 2010-03-02


Age

: 39


Location

: KY (6a)



From experience I'll tell you that volunteer tomatoes are the most hardy plants around. And usually the most prolific. I always hope I might get a few "compost tomatoes" each year just to see the variety. If one really turns out to be a winner, save the seeds and you just might "discover" a new variety.



Posts

: 904


Join date

: 2010-03-03


Location

: USA



Anything you don't intend to grow where it grows is a weed by definition, even if it's considered a gem when placed somewhere else.

Think Aloe. My parents wanted one in their garden, the gardener thought they were crazy to want to grow weeds (it grows wild in southern Spain, and can be a major pain to get rid of).



Posts

: 42


Join date

: 2010-05-18


Location

: Netherlands



Yes, volunteer tomato! Surprise!




Posts

: 95


Join date

: 2010-03-11


Age

: 53


Location

: North Carolina



If you are still unsure that it is a tomato just smell the leaves. Tomato plants have a very strong tomato smell.



Posts

: 126


Join date

: 2010-04-13


Location

: Pottawatomie County Kansas 5b



---
Permissions in this forum:
You
cannot
reply to topics in this forum