Okay here is a list of my available seeds. All from Baker Creek Seed Catalog and 2010 unless otherwise stated, if you need more info click on link.
Trade interests are Dahlias (named and tubers only), Irises, some Lily, Fruits, veggies and herbs not listed, organic and heirloom only please.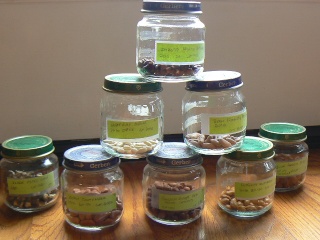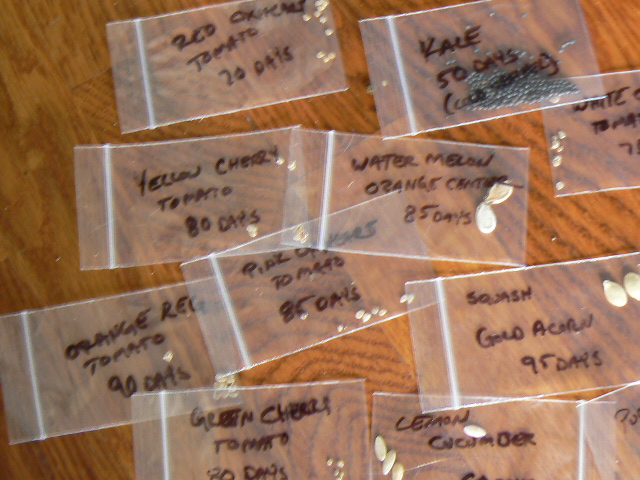 Shipped in envelope
Quantity and purchase price determine amount I'll send per type not total: 2 seeds max, 4 seeds max, 6 seeds max, 12 seeds max.
CARROTS:

Amarillo Yellow
Cosmic Purple
White Belgian
Tonda Di Parigi (baby carrot)
Onions and Leeks:

Giant Musselburgh Leek
Flat of Italy (red cipollini)
Jaune Paille Des Vertus (white)
Peppers:

King of the North (sweet, green or red)
Golden Marconi (yellow)
Tabasco (hot)
Tomatoes:

Moonglow (orange)
Green Grape (green cherry)
Pink Oxheart
Egg Yolk (small but not cherry, yellow)
Snowberry (white cherry)
Paul Robeson (purple, large)
Cour di Bue (Red oxheart)

Peas and Beans:

Golden Sweet Pea (yellow)
Blue Podded Pea
Royalty Purple Pod Bean (bush)
Contender (green bean, bush)
Hutterite Soup (pole bean)
White Rice (pole bean)
Greens:

Rocky Top mix (four kinds of lettuce)
Bloomsdale Longstanding Spinich
Russian Red Kale
Ching Chang Bok Choy




Corn:

Black Aztec (sweet)
Dakota Black (popcorn)

Brassica:

Calabrese Sprouting Broccoli
Violetta Italia Cauliflower (purple head)
Cucumber Lemon

Squash and Melons:

Orangeglo (orange flesh)
Yellow Scallop
Golden Pippin (yellow acorn)
Fortna White pumpkin
Golden Jenny (cantalope)


Herbs:

Brayour Parsley
Lemon Bee Balm
Slo-Bolt Cilantro
Genovese Basil
Bouquet Dill
Bird house Gourd - not from Baker Creek - 2010



Posts

: 123


Join date

: 2010-03-02


Age

: 39


Location

: KY (6a)



Could of sworn I was in the seeds available section, anyone know how to move this thread?



Posts

: 123


Join date

: 2010-03-02


Age

: 39


Location

: KY (6a)



---
Permissions in this forum:
You
cannot
reply to topics in this forum