Hi everyone!
Whit weekend here and the first "travel" weekend of the summer they say. I am not going anywhere though so treated myself to some herbs for my garden

I have two 4 x 4 boxes and they are coming on nicely now.
In the shallow one I have:
strawberry plants - from the old garden, in flower just about
mixed salad leaves - only the beetroot is up so far
spinach
spring onion
white onion from sets
broccoli
herbs - mint, melissa, chives and thyme
Less to see in the deeper box:
bush kidney beans - bit too cold for them I think, but too big to keep inside
potatoes just coming through
carrots - two sorts, all up and need thinning
parsnips - just beginning to show
Not bad considering that normally I am just thinking of digging the garden at this time of year! I got a bit lucky as it is unusually good weather here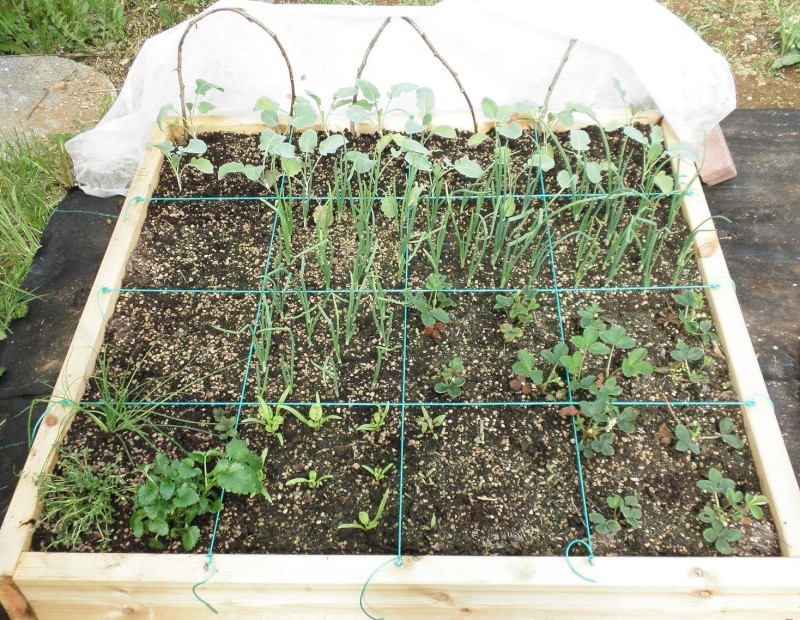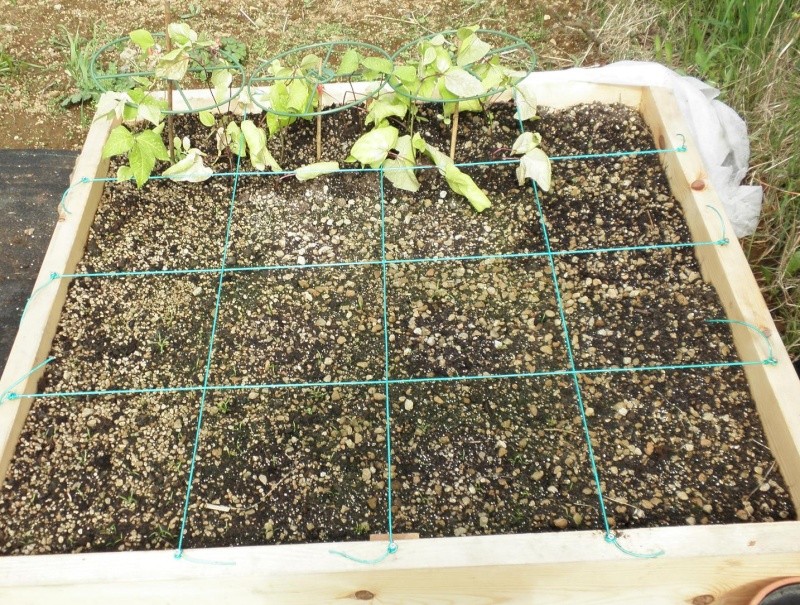 Posts

: 334


Join date

: 2010-04-27


Location

: Iceland



Your gardens look and sound great! Isn't it wonderful to plant when with traditional gardening you would have to wait?
A few suggestions:
Do not plant mint in a box with anything else. I grow several kinds of mint and each one has its own pot filled with Mel's Mix. Mint will overtake everything else and you will have difficulty getting it out of the box again.
Depending how much you like strawberries you may want to give them their own box. I have two 4x4s of strawberries.
I also give potatoes their own box because they need to be covered with soil, straw, or dried leaves and they grow.

Certified SFG Instructor




Posts

: 150


Join date

: 2010-03-04


Age

: 59


Location

: Bountiful, Utah Zone 6



I'm sure you are right about the strawberries - 12 plants is not enough

I could only manage two boxes this year for everything so I thought I would let a few runners root and have more plants next year.
I think I will take your advice about the potatoes then too, for now I plan to put a strip of wood down between the potato row and the other stuff, then I can add some extra mix on top, the box is not quite full yet.
Should I add it as soon as the potato plants break out or wait until the leaves are above the box edge?
I put the mint in a plant pot which I had lined with metal insect netting which is left over from ventilating the roof. I'm not sure if that will contain it totally but hope so. Either this mint is not too invasive or else it just doesn't get going in this climate because I took this from a clump which was in my garden for the last 16 years and though it had spread out it had not gone everywhere by any means. Perhaps mint spreads a lot during the winter in warmer countries?



Posts

: 334


Join date

: 2010-04-27


Location

: Iceland



---
Permissions in this forum:
You
cannot
reply to topics in this forum