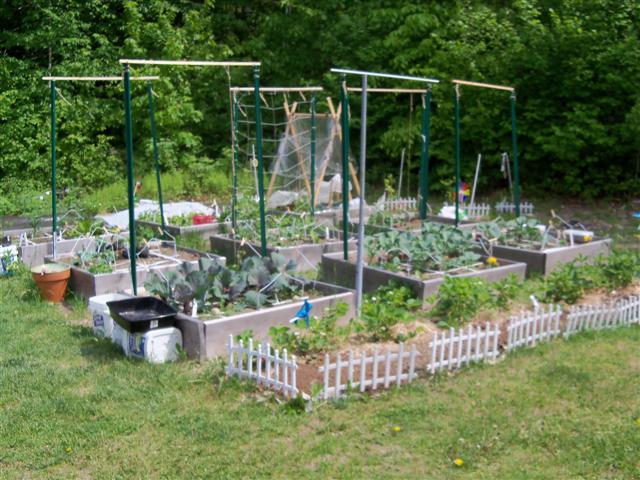 I'm in Maine, zone 5a with last frost date expected Mmay 30th but being a SFGer, I started all things a little early and its worked out well so far.
Here's a long view of my raised bed garden, including a strawberry mounded bed in front.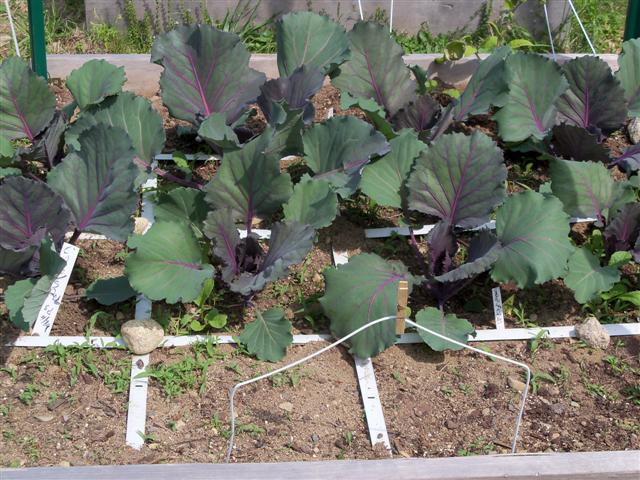 Bed 1 above has cabbages, all Super Red 80s which are minis and can fit in a SFG nicely. In the back row I'll be putting in tomatoes today.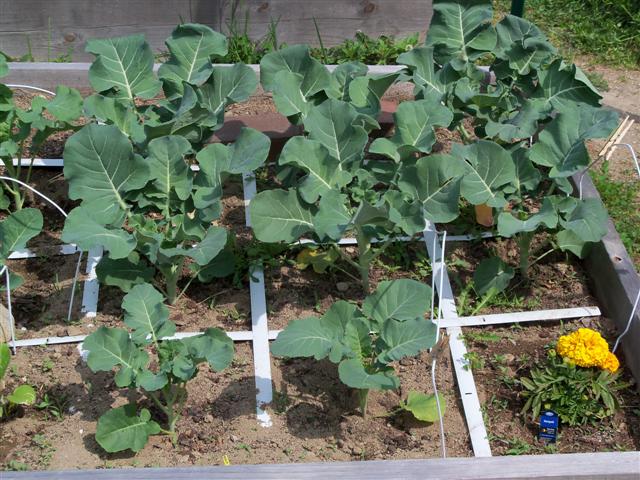 This is bed 2 with Broccoli, both Packman and DiCicco varieties.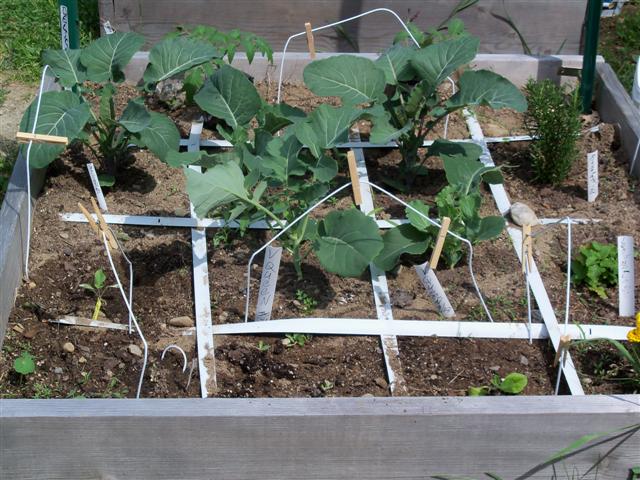 Bed 3 has the Cauliflowers, white Freemont and purple Violet Queens and a few herbs on the side.
Bed 4 has 2 eggplant but will mainly be peppers. I have several ready to go in today. Again, the back row will have 3 tomato plants transplanted today.
I have more pictures but don't want to bore you. If you like, go to my blog listed below, quiltbeagardens.blogspot, for all the beds and their crops.
I got my peppers and tomatoes in today and tomorrow I'm putting in 3 more tomato plants in the flower bed in case of tomato blight happening again this year as it did to many Maine gardeners last year, depleting the last of our harvest to nil.



Posts

: 4705


Join date

: 2010-03-21


Age

: 75


Location

: Southwestern Maine Zone 5A



That sure is a beautiful garden you've got going. Your veggies are coming along nice. I'm learning that the crazy temp swings here in southeast New Mexico make it hard for gardens to grow. My cabbage isn't quite that big and it's been in the ground since the beginning of March



Posts

: 327


Join date

: 2010-03-01


Age

: 44


Location

: Hobbs New MExico, Zone 7A/7B



Bore away! I love the garden pictures.



Posts

: 2467


Join date

: 2010-05-05


Age

: 62


Location

: Warner Springs, CA USDA Zone 8a, Sunset Zone 7 (I think)




---
Permissions in this forum:
You
cannot
reply to topics in this forum