Help! As of today, my eggplants are looking more like eyelet embroidery than plants! I can't see a bug to save my life, but something is chomping away at them. Anyone have any thoughts?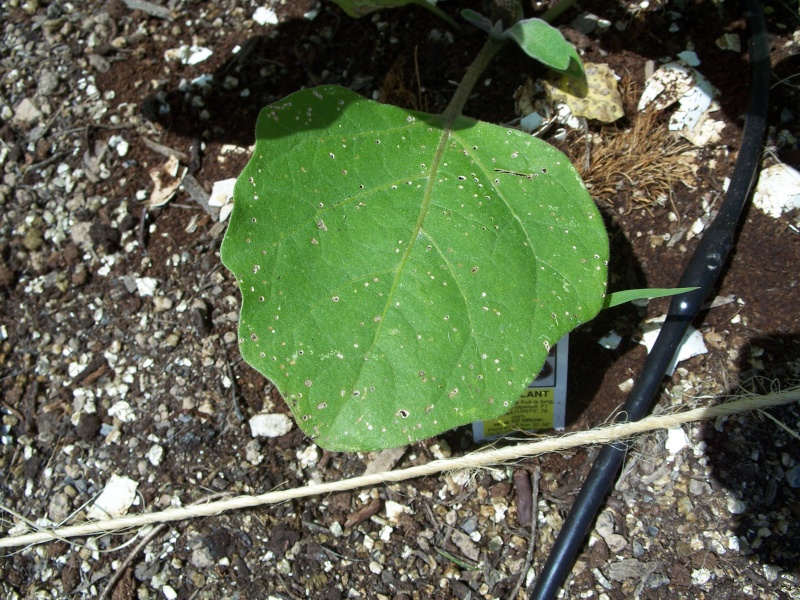 Posts

: 78


Join date

: 2010-04-24


Location

: Zone 7, near Annapolis, Maryland



I think you've been invaded by dastardly flea beetles, cropper2.

Y'all, didn't someone on this forum recently have great results against flea beetles using diatomaceous earth?



Posts

: 319


Join date

: 2010-03-22


Location

: Columbia, SC (Zone 8)



Thanks for telling me what I have, JuneQuilt. With that I was able to search the Forum for Flea Beetles. HawaiiAl had this to say about them:

"get yourself some neem oil and Ivory dish soap. Mix 1 teaspoon soap to 7 1/2 mil of neem oil to a quart of water, mix real good spray your plants for three days in a row, then once a week. should take care of your problems."

I'll give that a try. I've used the Ivory soap method on aphids and it worked well, so let's just hope!



Posts

: 78


Join date

: 2010-04-24


Location

: Zone 7, near Annapolis, Maryland



---
Permissions in this forum:
You
cannot
reply to topics in this forum