Everything is growing well and vigorously. Couldn't be happier with the garden so far.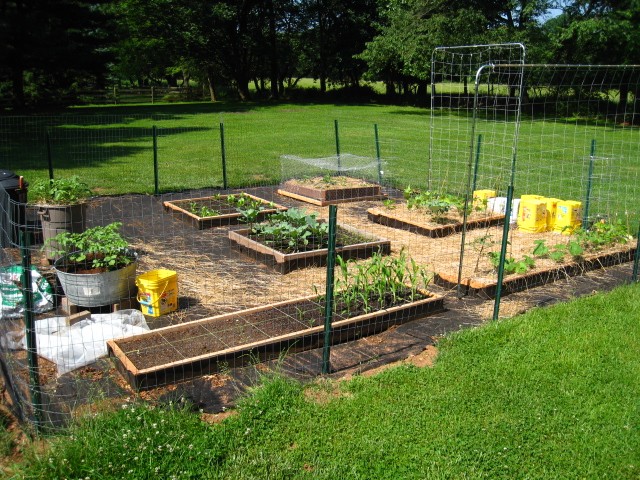 Overview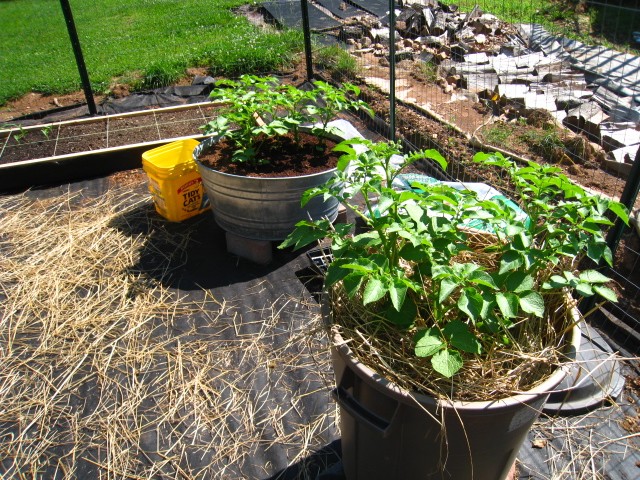 Potatoes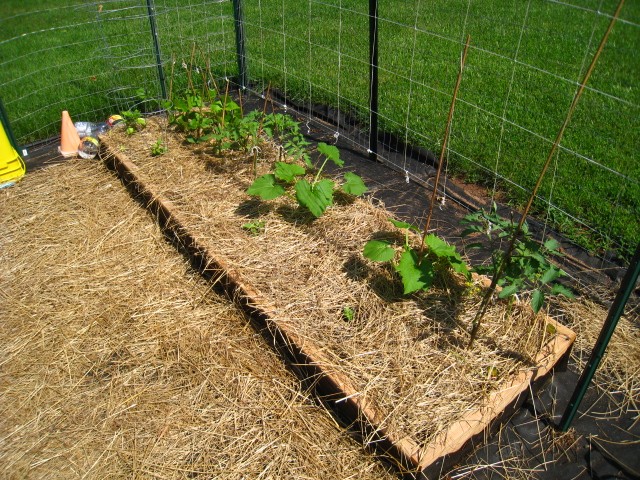 Trellis Box (String Beans, Tomaotes, Zuchinni, Cukes, Peppers, Basil, Catnip)
Trellis Box 2 (Tomatoes, Watermelon, Canatloupe, Brocolli, Lima Beans, Eggplant)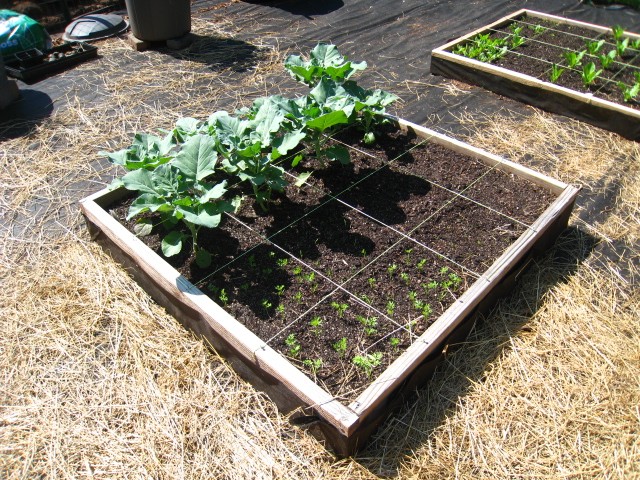 Broccolli and Carrot Bed (might be getting to hot soon for the Broccolli)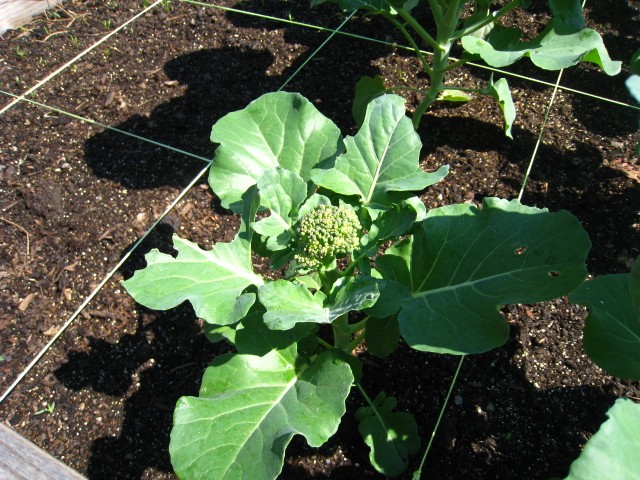 Broccolli Closeup (only head forming out of 9 plants)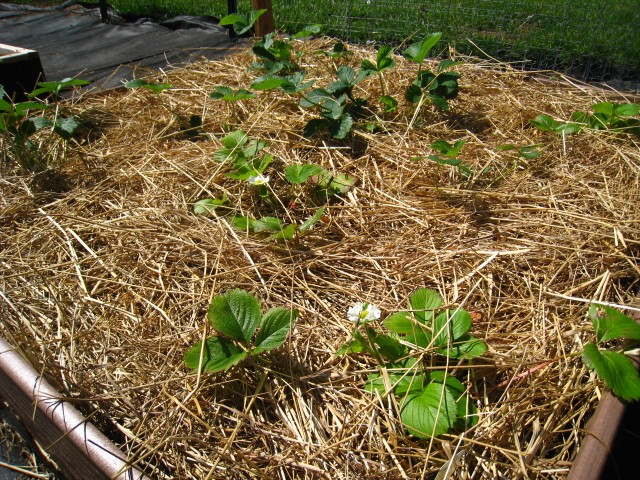 Strawberries
Compost Pile (need my frontend loader to turn it!!!)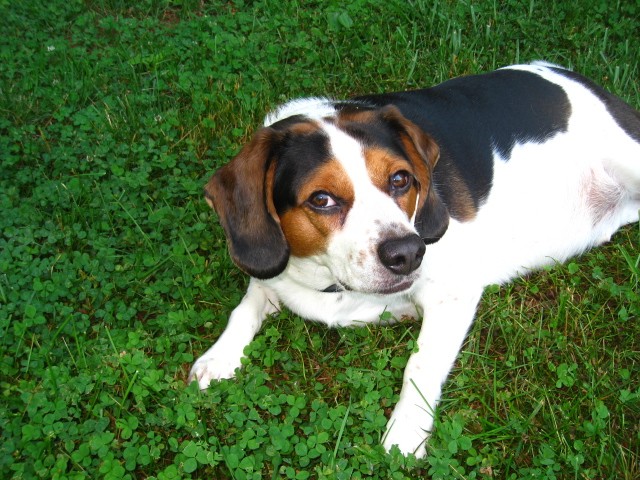 My Garden Helper (chases the deer from the yard...Good Boy!!!)
Hope everyone is having great success this year. Weather has been great here in NJ, 80's to 90's last few days with no clouds. The garden has been taking off.
All the Best,
Pete
Pete! What a lovely garden and such a helpful pup!


Forum Moderator Certified SFG Teacher




Posts

: 14144


Join date

: 2010-03-06


Age

: 54


Location

: Keene, NH, USA ~ Zone 5a



Looks great up there! I ate my first strawberry today. I was going to take a pic but i just couldnt wait. Believe me it was tiny, but was nice and red and sweet. My strawberry box is not doing as well as yours, i have a few beautiful plants, and others that are dying (ive already taken a few out that i had lost all hope on). I just added the straw today, maybe i should have done that earlier.

I also only have one head out of 8, however 4 of those were planted later and are much smaller. I used burlap as shade cover over the broccoli & lettuce last year when it got real hot and had a pretty sucessful summer, at least with the lettuce. It wasn't touching plants i made like a tent.

I feel like there are a million snow peas out there waiting for my skillet. I need to help them to their destination soon!

I might take a few photos to share later.

Oh I forgot to add your helper is adorable!



Posts

: 210


Join date

: 2010-03-03


Age

: 40


Location

: Burlington County, NJ - Zone 6b



Jerzyjen...I cheated and bought the strawberries plants on Saturday

Looks great!! But what is that I see all over your garden???
Shadows? Doesn't there have to be sun to have shadows??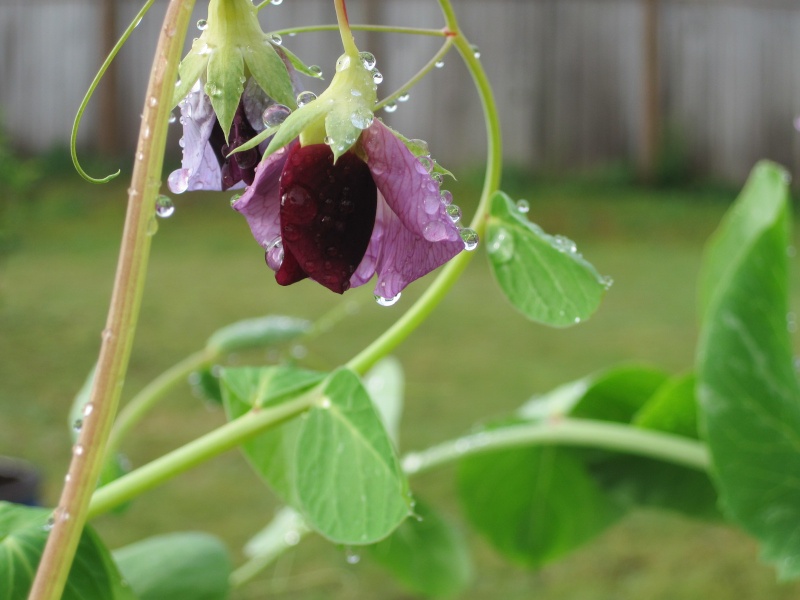 Snow Pea
blossoms in Western Washington on Memorial Weekend.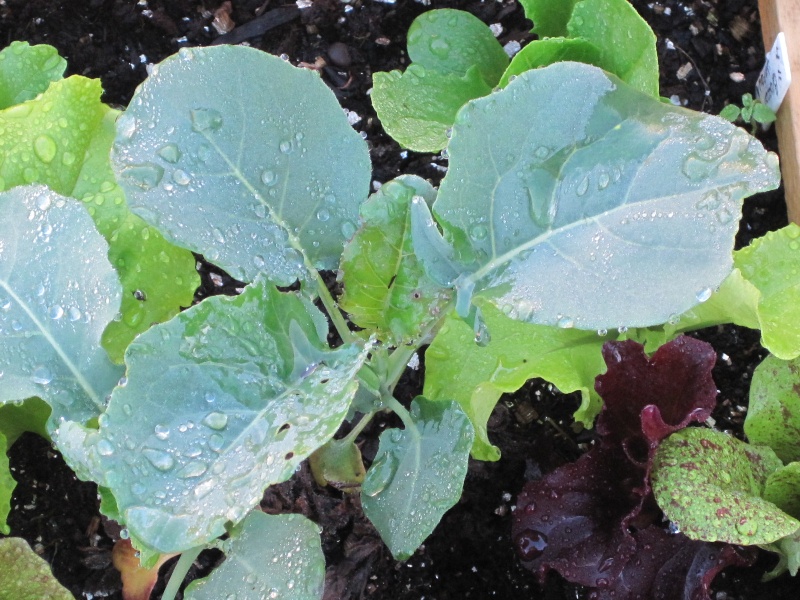 This is my
Broccoli
(underplanted with mixed
lettuce
)
The weekend isn't a total loss.....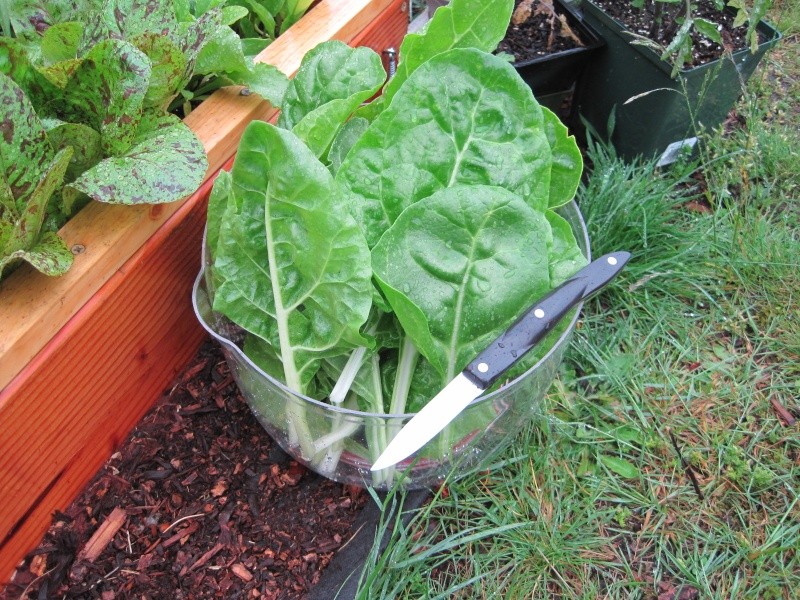 I turned this
Swiss chard
.......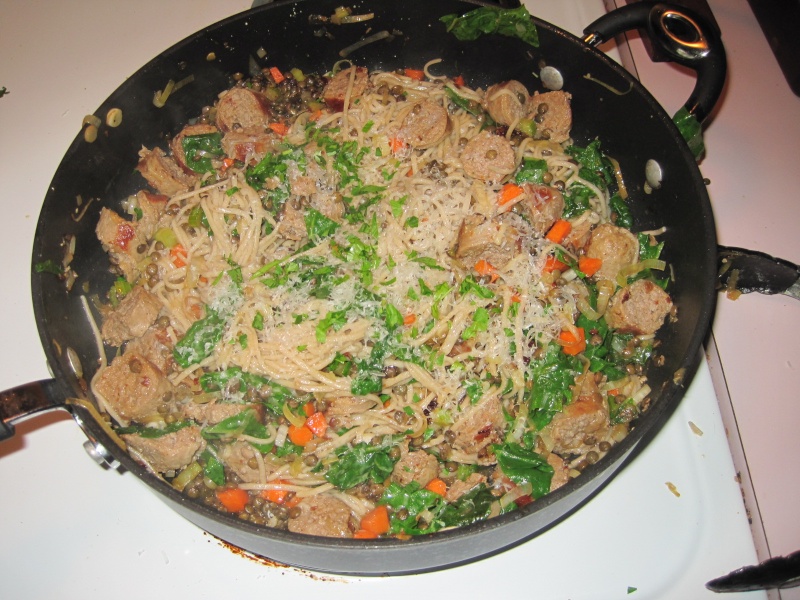 Into this one pot meal. It isn't BBQ but it is very good. Turned Strawberries and rhubarb into a crisp with lavender cream for dessert.
Deborah.....who would have rather had the sun but made a celebration of what she got



Posts

: 2054


Join date

: 2010-03-03


Age

: 60


Location

: Everett, WA USA



I can't believe this is your first year - what a fantastic garden!

This is my 1st yr but I only did one 4x4 box.

I love doing square foot gardening!

Happy Gardening..........

Dunkinjean



Posts

: 675


Join date

: 2010-05-05


Age

: 62


Location

: Central NJ - From 6A to 7A 2012



Looks great Garden_State!


Certified SFG Instructor




Posts

: 778


Join date

: 2010-03-02


Location

: Frisco, Texas



Your garden is fabulous! Love all the pics--very inspiring.



Posts

: 77


Join date

: 2010-05-08


Location

: Chicago area, (zone 5a)



absolutely beautiful.


Your helper is too darn cute.



Posts

: 125


Join date

: 2010-04-29


Location

: sterling colorado



Looks great. How long has the broccoli been in there? I planted mine from seeds a while ago, and they aren't nearly that big.



Posts

: 249


Join date

: 2010-03-03


Location

: Salt Lake City, UT



Broccolli has been in since early April, from transplants. Started a bit late to start from seed. I am starting to plan now for fall broccolli and when I need to start the seeds inside.
---
Permissions in this forum:
You
cannot
reply to topics in this forum