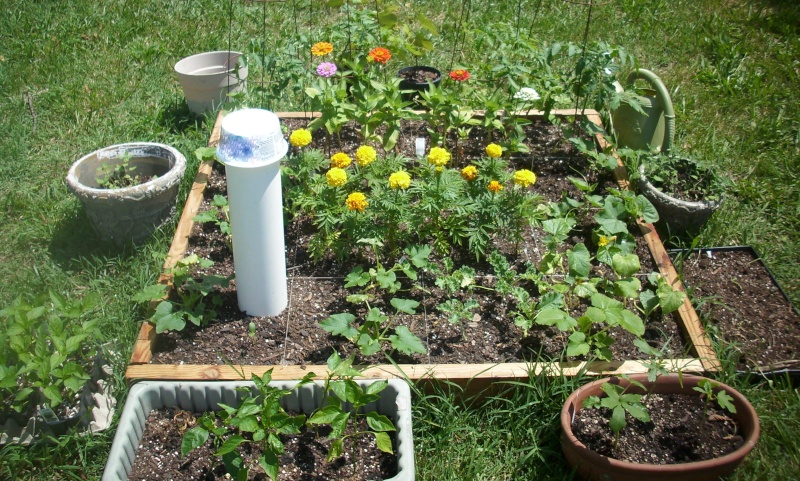 ok, this is our garden after 1 week. We are so excited. We check them every day and some times more often than that. I have become a plant junkie!!! Everywhere I go, I'm looking and thinking, do i have enough mix, what container can I put this in. My daughter is even looking for me now!!!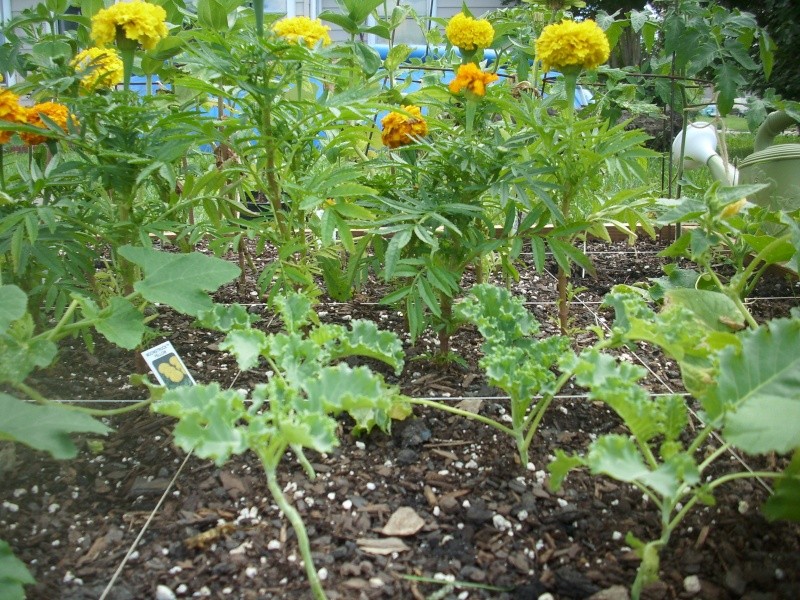 This kale. It was bought in a left over 4 pack. I was thinking it had bolted, but now has new groth in the center. What do ya'll think?? Will it produce??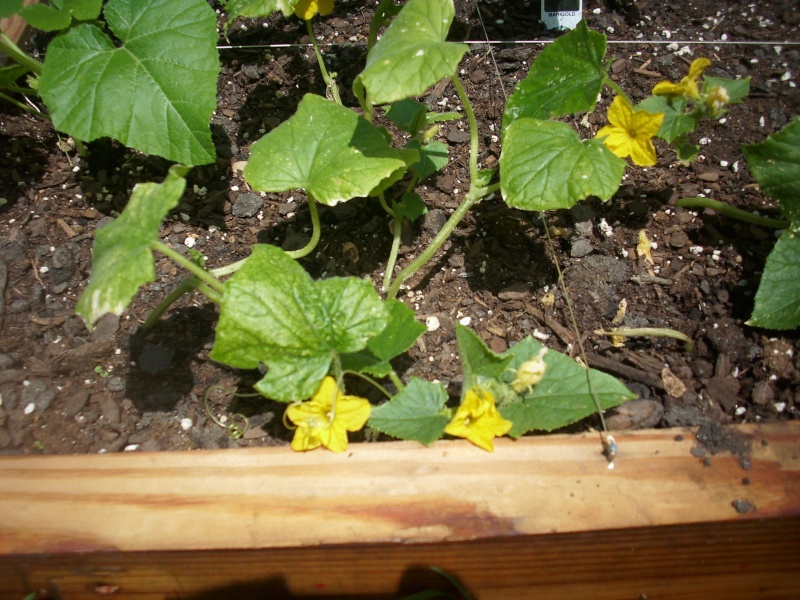 i'm not sure what this is.......any guesses? I knew it was going to be a guessing game and now I'm afraid I may not have enough room for some of the plants that needed more space
Just another view. Thanks for all the answers, I love the formum, keeping up with others each day. Have a good day in the garden!!!!!



Posts

: 165


Join date

: 2010-05-24


Age

: 58


Location

: Zone 7 VA



the one with yellow flowers is some sort of squash - big help, huh?

But your garden looks great! I don't know enough about kale's preferences and Virginia weather, but I'm rooting for you!



Posts

: 2188


Join date

: 2010-03-03


Age

: 60


Location

: Acton, Massachusetts Zone 5b/6a



Great pictures! I too think the bloom is something squashy. The Kale may do ok. Living in NC. Generally I plant all those leafy things for the fall. I tried turnips this spring, basically for the leaves. The bugs ate the leaves so badly. Even with spraying. I just pulled them up. I will try again in the fall. Take care to watch for buggies trying to munch your kale leaves. Since they are already there, give them a chance. If they are shaded by the others and the buggies dont get them. I think they will do well. Keep them watered too..



Posts

: 95


Join date

: 2010-03-11


Age

: 53


Location

: North Carolina



Yep, the big yellow blooms, it is squash alright, will need lots of room for that guy. He looks healthy! Nice looking garden.

Little Thumb



Posts

: 126


Join date

: 2010-04-13


Location

: Pottawatomie County Kansas 5b



---
Permissions in this forum:
You
cannot
reply to topics in this forum