Info at Burpee says it grows 5 1/2' tall, I think mine is at least 10'. Plus it's silking already. I can hardly wait til it's ready. I'm standing at the front of the garden taking the picture & it is directly in front of the porch, & you can see the 33 gallon trash cans beside it for reference. Mel's mix is amazing.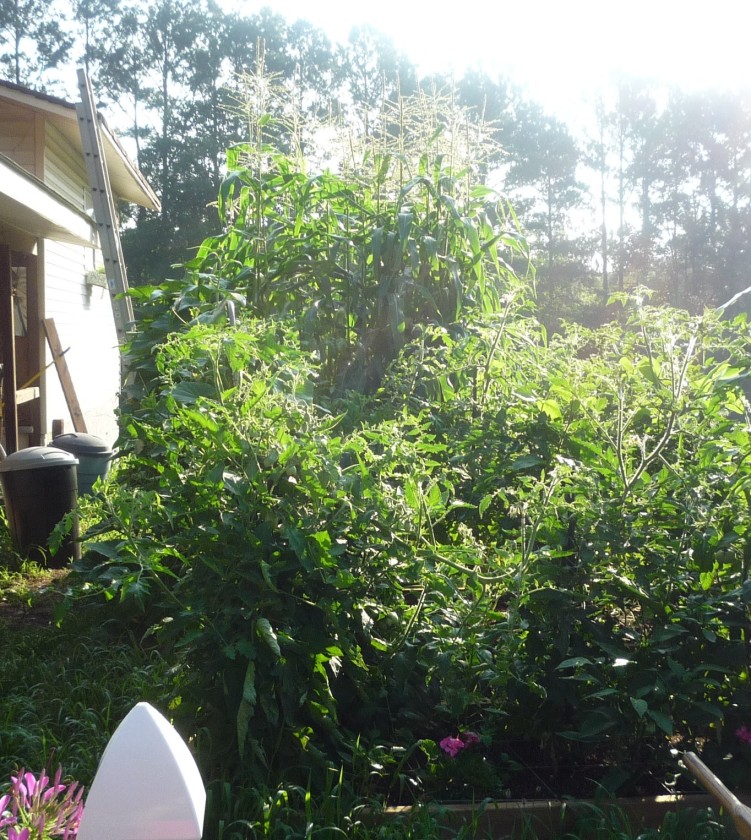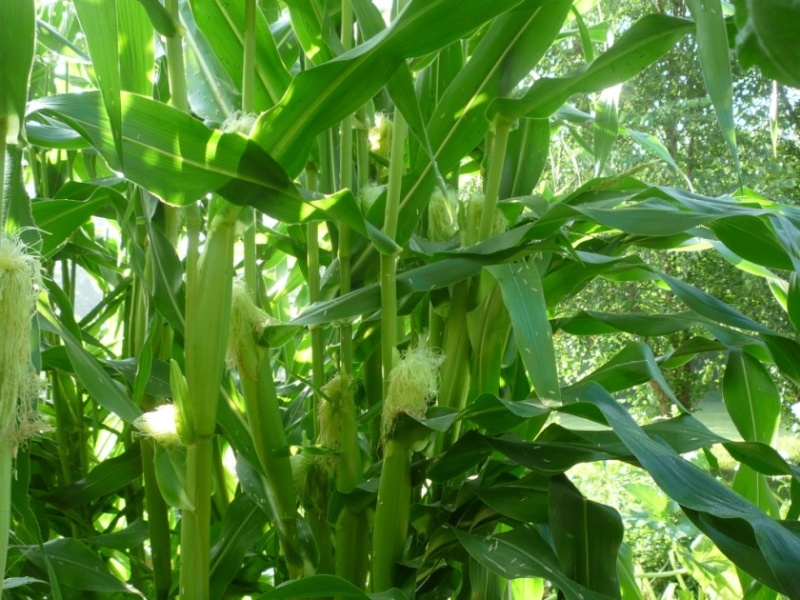 The bad thing? Japanese beetles have arrived. My grandmother told me they always hatch out with the first June rain & they did.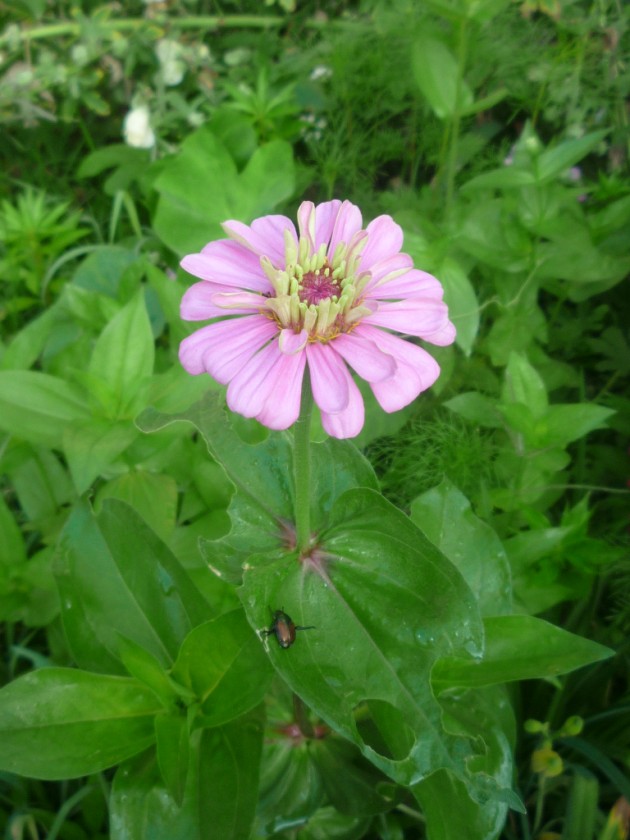 Posts

: 776


Join date

: 2010-03-02


Age

: 68


Location

: Southeast Tennessee



Dixie - I saw my first Japanese Beetles yesterday. Oh joy.

Tonite we will hand pick and try to get ahead of the game.



Posts

: 595


Join date

: 2010-03-16


Location

: Cincinnati, Ohio (6a)



I got three of them yesterday on my pole beans and one this morning. I will head back out with my cup of soap water when I get home from work tonight.



Posts

: 80


Join date

: 2010-05-26


Age

: 53


Location

: Saint Louis, MO



WOW, japanese beetles are evil, they almost devoured my beans last year. this year i put down milk spore. i hope it works



Posts

: 768


Join date

: 2010-03-11


Age

: 38


Location

: Flint Area, Michigan (zone 5a-5b)



Oooh, great reminder. Will have to get out the hormone traps. THANKS!
(I've never heard of peaches & cream corn, sounds interesting! I just planted a peaches & cream hollyhock....)



Posts

: 3350


Join date

: 2010-04-27


Age

: 50


Location

: Manassas, VA - Zone 7a



I guess the corn growing adage that goes: "knee high by the fourth of July" doesn't apply in your neck of the woods!
It's not going to apply this year at my house either. It's been so slow to warm up this year that I'm running out of time to grow any. Peaches and Cream is the best corn I've ever grown; I've measured it at just under 9 feet.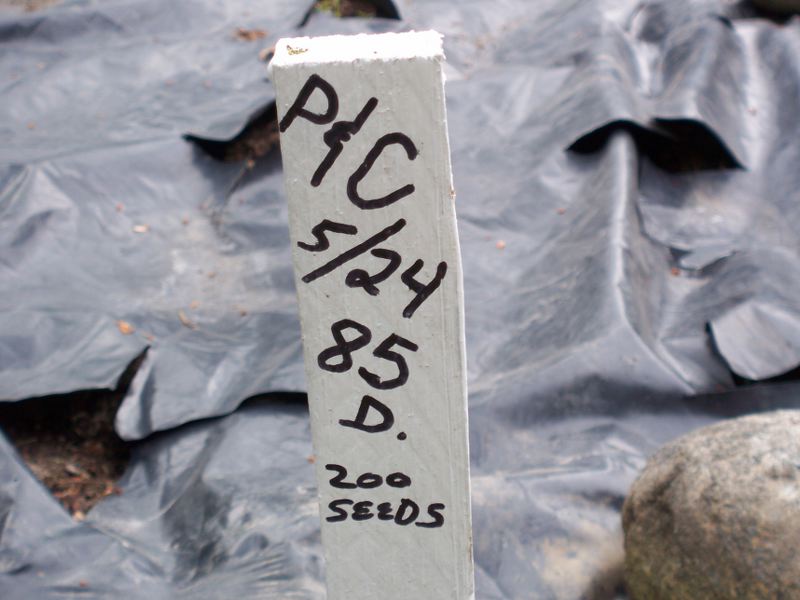 Even covering half of my corn bed with black plastic isn't helping any this year.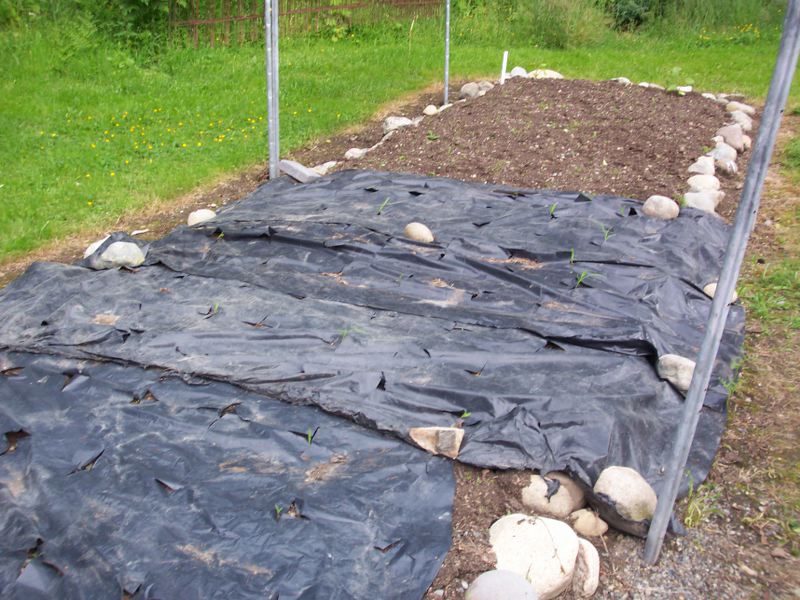 Some years I have corn coming out my ears; some years I have none. I guess that's the price I pay for not having bug problems!



Posts

: 7392


Join date

: 2010-02-26


Age

: 64


Location

: yelm, wa, usa



Boffer, in years with late springs have you considered planting a different corn variety? The super sweets require warmer soil temps for germination (70-75 degrees) than some of the old varieties such as Golden Bantam which will germinate in soil as cool as 60 degrees. (I'd plant more seeds at cooler temps since the warmer the soil, the better the germination rate.)

If you cut it off the cob you can always stir in a little sugar when cooking a less sweet variety, or smear your corn-on-the-cob with honey butter.



Posts

: 1450


Join date

: 2010-03-16


Age

: 62


Location

: Southeastern Missouri (6b)



---
Permissions in this forum:
You
cannot
reply to topics in this forum