The Squash vine borer has invaded all the pumpkin plants.
I have 1 pumpkin that ripened and 3 that may not make it.
All my beautiful squash plants in my 3 Sisters Garden are infected at the bases. This week I picked 5 straight neck squash, and they were delicious.
Alas, that may be the end of it, because the borers had their way w/ every plant. The leaves are dying overnight from the bottom up.
The pumpkins and squash are very far apart in the garden. Actually, the 3 Sisters garden is in my driveway. The bugs are everywhere I guess. I used Neem, but it doesn't stop them.
What makes matters worse is my co-worker is harvesting and canning loads of squash and she doesn't feed her plants or spray for bugs.
Should I plant some yellow squash in pots?
Can I clean up the pumpkin plants and plant SOMETHING ELSE in there?
Other than tomatoes, what can I plant that the borer won't eat?



Posts

: 151


Join date

: 2010-04-24


Location

: SuNnY SoutH CaRoLiNa



OOPS, here's the 3 Sisters Garden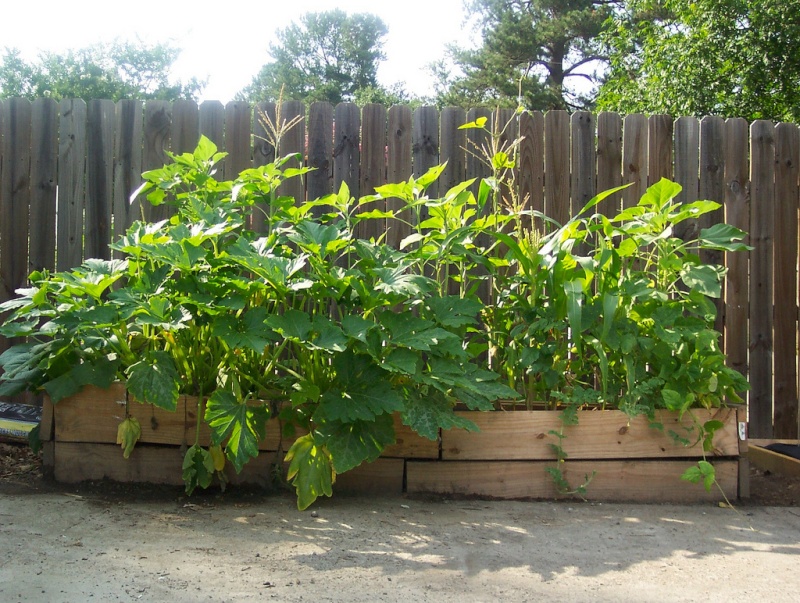 Posts

: 151


Join date

: 2010-04-24


Location

: SuNnY SoutH CaRoLiNa



---
Permissions in this forum:
You
cannot
reply to topics in this forum