We've had cool rainy weather the last few days and this morning there are mushrooms growing in the yard. I want to dispose of them to make sure the puppies are not going to eat them (have had vet bills upwards of $400 for the dang pup eating things he shouldn't) and was wondering what the are and if they are safe to compost?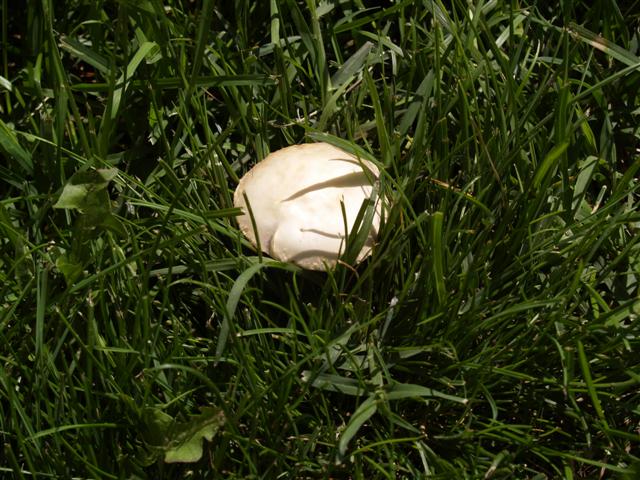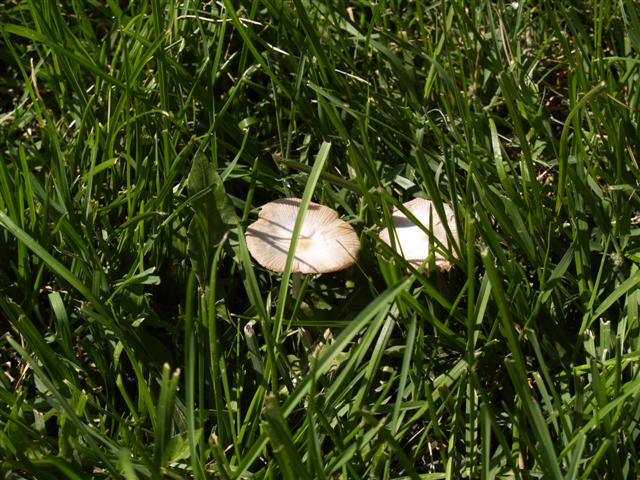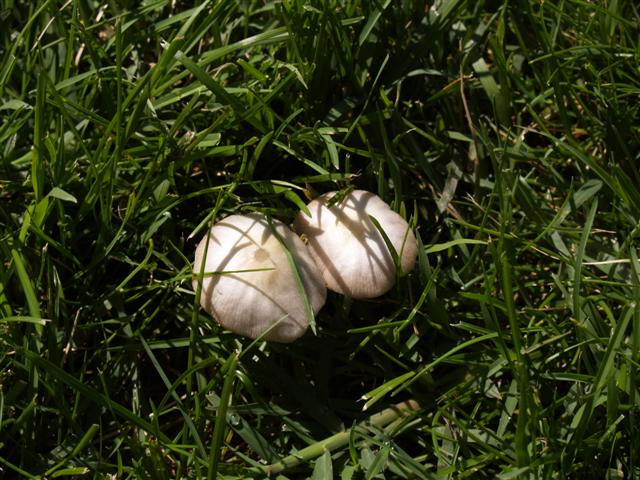 The last time we got these they were only in the front yard, so I didn't have to worry about the puppies eating them, but they got to be about 3" wide.
To compost, or not to compost...
My inclination is to say no, don't compost... since you probably keep your compost moist, the mushrooms could continue to develop, send off spores, and create a major 'mushroom factory' in your compost.



Posts

: 530


Join date

: 2010-03-21


Age

: 65


Location

: Colorado Springs, CO Zone 5b



So would this apply to any kind of mushroom? Whether wild or store bought? What about the commercial mushroom compost you find at some of the nurseries? Should we be staying away from mushroom compost all together?
I would throw it in the compost bin. If the conditions are right, you are going to have mushrooms in the yard whether you compost it or not. my $0.02.

Forum Moderator Certified SFG Teacher




Posts

: 14137


Join date

: 2010-03-06


Age

: 54


Location

: Keene, NH, USA ~ Zone 5a



Just another comment: the Mushroom Compost that we often find at the garden center is NOT composted mushrooms.... it's a blend of composted materials that is used for growing mushrooms. After the harvest, the growers STERILIZE the compost and sell it to us... If it's sterilized properly, it won't have any spores that will grow.

American Mushroom Institute

If you add fresh mushrooms to the compost pile, they will release spores when the gills open. If it's only one or two, maybe it wouldn't present a problem, but more than that, I don't think I'd want to encourage them too much, so I wouldn't add them to my compost.

Any other perspectives on this?



Posts

: 530


Join date

: 2010-03-21


Age

: 65


Location

: Colorado Springs, CO Zone 5b



I'm just going to toss them in the garbage... guess they aren't worth the trouble, whether that be making puppies sick or my compost full of fungus... just not worth the chance.

Thanks again for the additional info Wyld!
Can mushrooms save the world? click me

Forum Moderator Certified SFG Teacher




Posts

: 14137


Join date

: 2010-03-06


Age

: 54


Location

: Keene, NH, USA ~ Zone 5a




cool link Camprn






Posts

: 2260


Join date

: 2010-04-25


Age

: 39


Location

: Post Falls Idaho and LOVING it



Too late for me -- a couple of stray button mushrooms got pitched in my compost somewhere along the line. I *think* they're edible, but not worth the risk to me.

(wild mushrooms are a passion here - I just wish I had the knowledge and the courage to go find them.)



Posts

: 1023


Join date

: 2010-03-03


Location

: West Central Florida



---
Permissions in this forum:
You
cannot
reply to topics in this forum