We pulled our first corn yesterday (peaches & cream, an extra sweet bicolor), but I couldn't be bothered to take a picture - it was heavenly! Today I got 2 more German Pink tomatoes, more corn for supper & more cucumbers. I posted a recipe for sweet pickles that is great when you only have a few cukes to use at a time.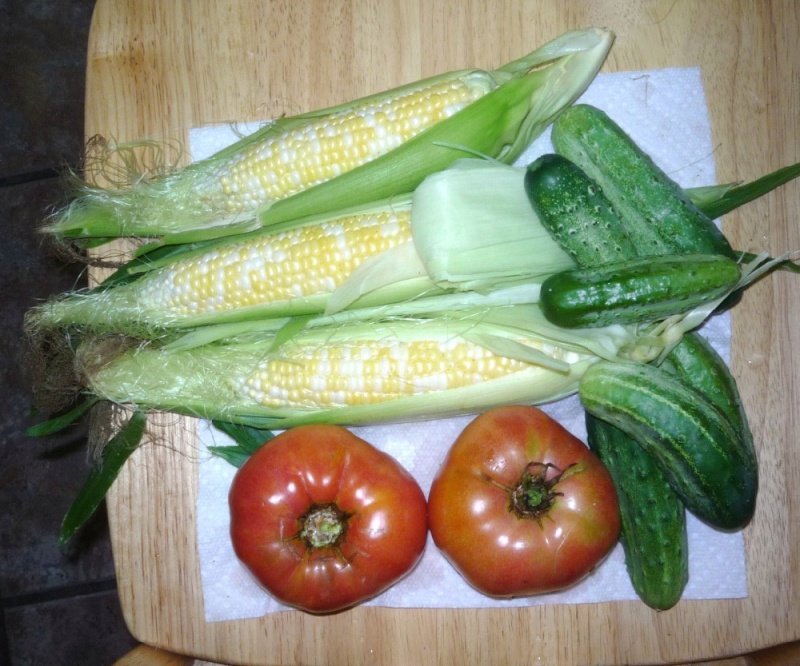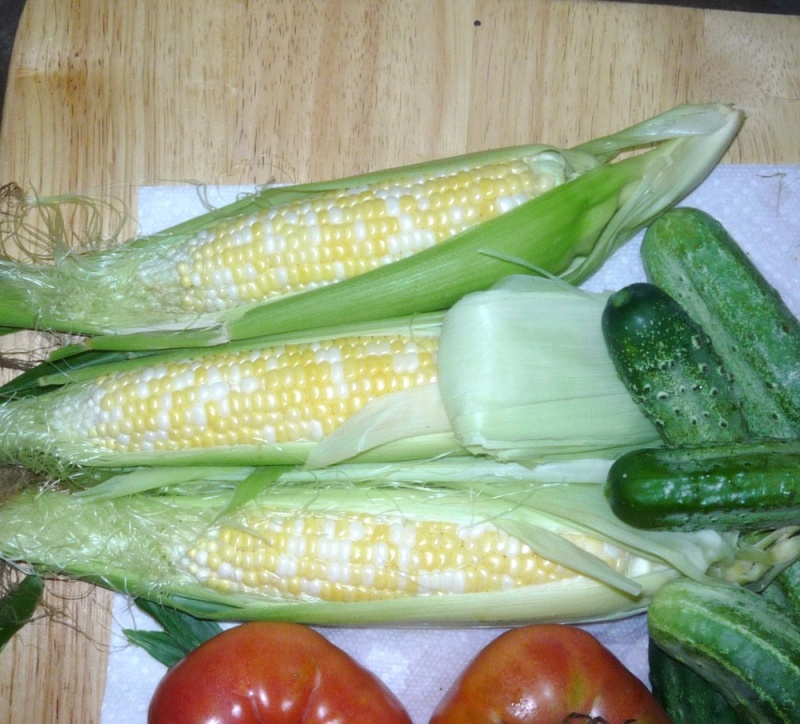 Posts

: 754


Join date

: 2010-03-02


Age

: 68


Location

: Southeast Tennessee



Nice harvest Dixie!! Can't wait for my corn, tomatoes and cukes.



Posts

: 86


Join date

: 2010-04-27


Age

: 47


Location

: Hunterdon County, NJ



mmmmm very nice Dixie! I LOVE bicolore corn. But P&C was too long of a season for me. We had a smaller one called sugar dots (not this year).
Here is my first tomato and cucumber from the polar reagions of the Pacific Northwest (western Washington state) as of June 25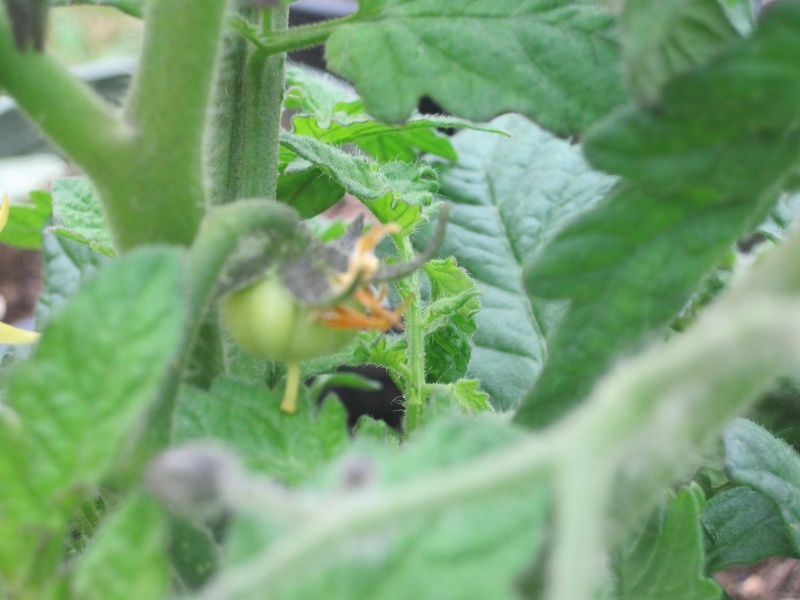 Siltz Tomato (extra early cold tolerant, started March 1 in a warm bedroom with light)
Finally, after replanting it three times, I a cucumber.... well, sort of.
Keep your pictures coming, it is good to see that someone can grow my favs!!



Posts

: 2054


Join date

: 2010-03-03


Age

: 60


Location

: Everett, WA USA



Yeah, but I can't grow that beautiful lavender like you do. I've tried many times, it just gets too humid. It will be growing one day, just a gray fuzzy mass the next day. Here's a link to another blog I follow that's from WA. She's not strictly SFG, but does intensive planting & I enjoy her blog.
http://www.modernvictorygarden.com



Posts

: 754


Join date

: 2010-03-02


Age

: 68


Location

: Southeast Tennessee



---
Permissions in this forum:
You
cannot
reply to topics in this forum