My plants seem to be very sluggish, so I decided to get some fertilizer. I found Zoom Organic, which are pellots.

The instructions say to work them into the soil, but I was wondering if I could add them to water, shake & let it desolve, then water with it. But I'm not really sure that's a good idea. I thought maybe that would be able to give the shot in the arm, then I could work some into the soil to let it slow release. Any thoughts.



Posts

: 25


Join date

: 2010-06-05


Location

: St Petersburg, Florida Zone 10



Well, you never know until you try. Pellets are designed for the long term, so if your going to try it, only try a few, you don't want to get them drunk and get all tipsy like




Posts

: 274


Join date

: 2010-06-21


Age

: 36


Location

: Charlotte, NC -+- Zone 7



Generally speaking, pellets are designed to be sprinkled onto the soil surface and worked into the soil with a hand cultivator. Pellets are generally a time release product. How often did the label instructions say to use the product? Did the label offer the alternative of dissolving and making a liquid solution? I would recommend following all label instructions to determine if, when used as the manufacturer instructs, it works or not.

Forum Moderator Certified SFG Teacher




Posts

: 14165


Join date

: 2010-03-06


Age

: 55


Location

: Keene, NH, USA ~ Zone 5a



My favorite organic fast food fertilizer is fish emulsion. (I love alliteration.) I keep an old plastic pitcher just for mixing it, and pour it around the base of my plants. You can see the results in just a couple of days.



Posts

: 1450


Join date

: 2010-03-16


Age

: 62


Location

: Southeastern Missouri (6b)



I got some miracle grow spray to go along with the pellots, so hopefully they will grow now. Thank you all for the info.



Posts

: 25


Join date

: 2010-06-05


Location

: St Petersburg, Florida Zone 10



I use manure tea & I think you can use compost tea. I bought a siphon hose mixer - you attach it to your spigot, attach the hose to the other end of it & put the small hose into your bucket of liquid fertilizer. As you water your plants it automatically siphons the tea out of the bucket & mixes with your water spray. I put my composted manure into leg of an old panty hose & put it in the bucket to keep the small hose from clogging up. Google for siphon hose mixer - here are some pics I found when I googled.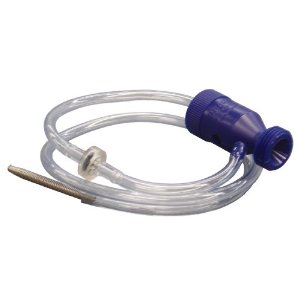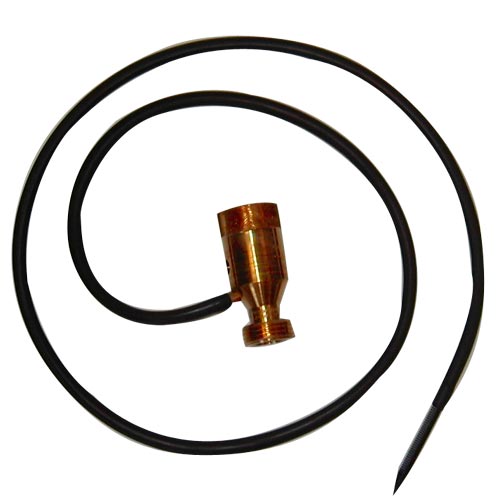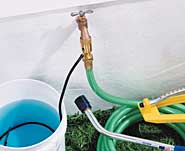 Posts

: 781


Join date

: 2010-03-02


Age

: 68


Location

: Southeast Tennessee



---
Permissions in this forum:
You
cannot
reply to topics in this forum