Hey Everyone..
I'm a new sf gardener this year and after a slow start.. my garden seems to be growing right along..... if I can only keep the bad buggies out!!

[img]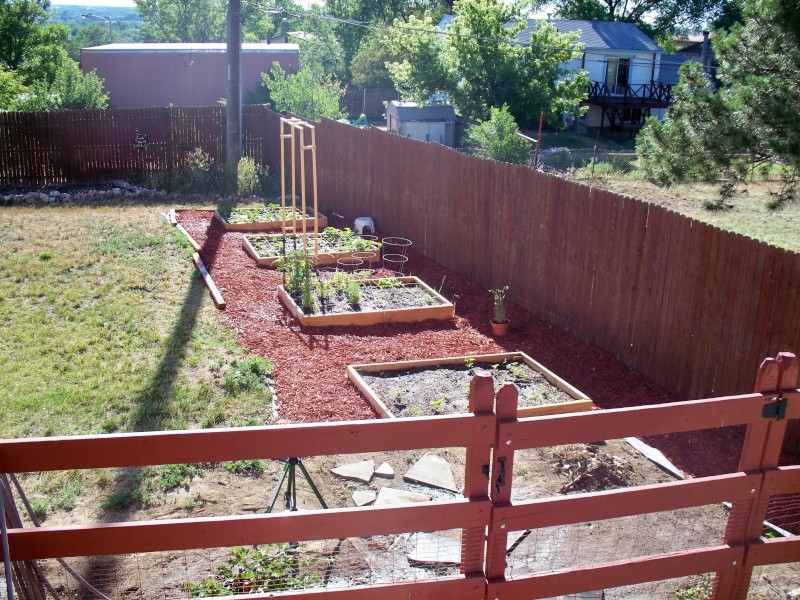 [/img]
Taken 6/30/2010 from my back deck. We're not done with the mulch and borders.. in a few weeks maybe

Box # 1 - Not pictured, planted 50 strawberry plants, 19 are doing good.. Gurney's is sending me another 50 in the spring..oh well
[img]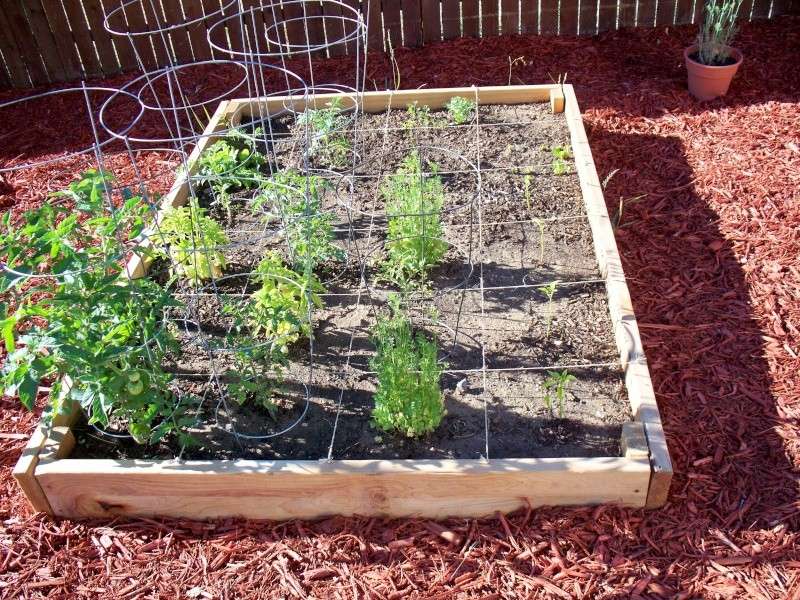 [/img]
Box #2 - Roma & Early Girl Tomatoes, pathetic looking little peppers (considering going down to HD and buying some new plants), Basil (bolting, may pull), cilantro, lettuce and carrotts
[img]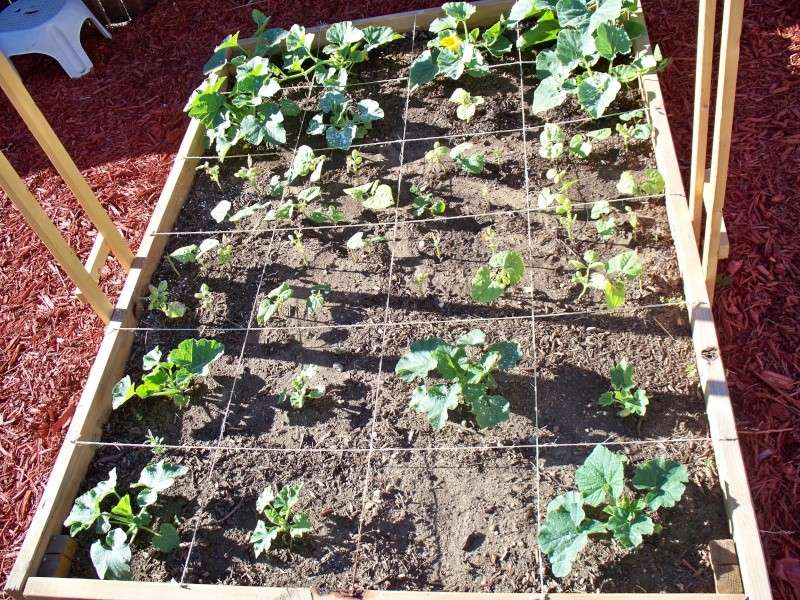 [/img]
Box #3 - Casper Pumpkins (in back), Pole beans (which I had to replant due to buggies and am hoping are ready to climb soon or the pumpkins will take over), Jack be little pumpkins (in front)
[img]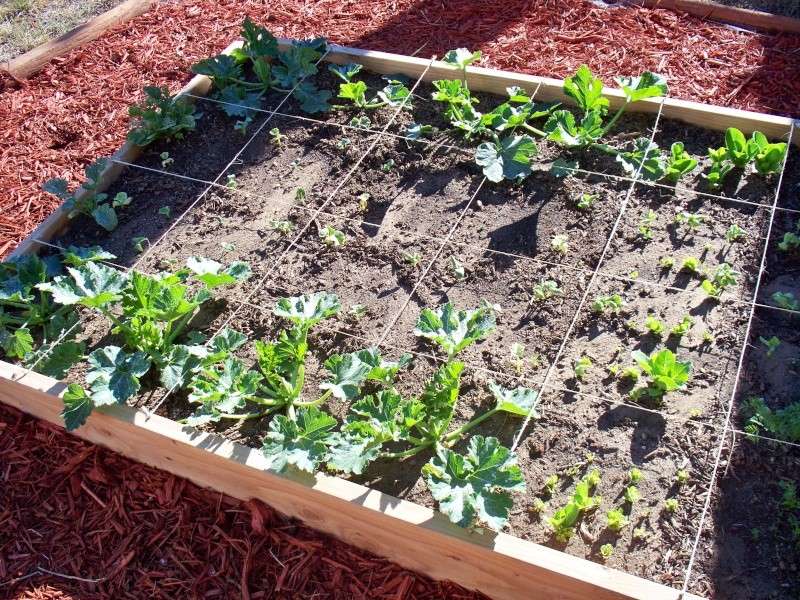 [/img]
Box #4 - Zucchini , Cucumbers (just seedlings now, also had to replant due to those darn buggies. We're planning on putting a trellis down the middle for the cucumbers to climb if they ever get big enough), lettuce, & carrots. oh and a couple radishes left in front. will most likely plant more)
[img]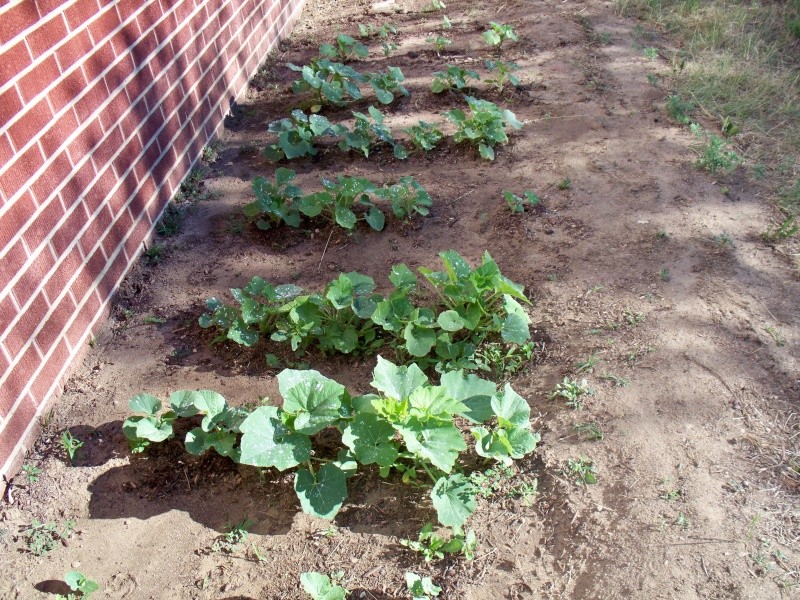 [/img]
This was an empty space near the house that I planted a variety of pumpkins and ornamental gourds. I wasn't expecting much and am pleasantly suprised so far!
Everything looks great. I'm a new sfg'r too & love it.



Posts

: 781


Join date

: 2010-03-02


Age

: 68


Location

: Southeast Tennessee



Hi Lily

Your garden looks fantabulous! You're going to be overflowing with squash and pumpkins before you know it!

What kind of buggy problems are you having? I talked to Rick, at Rick's Garden Center, and he said the Springs is overrun with the flea beetles that I'm having trouble with.
Thanks Dixie! I'm loving it too!! My neighbor and I are kind of in a 'competition' to see whose garden does better (me sfg, her row).. We'll see who wins.. Right now my garden is growing quicker.. but we'll see!

and THANKS Wyldflower! I'm hoping to be filling my freezer with lots of yummy goodies with the zucchini and pumpkins.. as well as picking our pumpkins from MY patch for halloween!

I love decorating for the fall.. so I'm hoping hoping everything grows well. My tomatoes are finally growing well.. I planted the early girl for sandwich eating and the roma for canning. I love making homemade spaghetti/pasta/pizza sauce. I really hope my beans/cucumbers pick up the pace.. because I have high hopes for those little guys!!
As far as the buggies.. I honestly don't know what was eating the beans/cucumbers/radishes. When I would inspect the plants, all I saw were ants.. many many varieties and little tiny fly like things. I just know the leaves were chewed up like crazy and the small vines on the cucumbers were like straw. After putting down the DE, everything is looking much better. I'm not really seeing any new 'chewage' and all the plants are now looking pretty healthy..
Well.. let me update that I do have a BUNCH of flea beetles all over my radishes and a few on my Zucchini (right next to each other). I gave them a mighty dose of DE tonight... Will that help??
I think that should help. I just got the DE today... but I sprayed neem oil/soap mix on the kale yesterday, and saw none of the little buggers in the garden tonight when I got home. They're really bad around the Springs, and the elm trees in my neighborhood are infested... UGH!
I checked the Colorado State University Extension website, and found
THIS PAGE
on flea beetles. Looks like the DE is an excellent repellent, and neem oil a close second choice.
I got the Neem oil at Rick's garden center on Uintah.
Sheesh. I'm gonna have to look for some of this DE to save my brocolli, and sweet peas...probably my lima beans as well. Good luck with the beetles and everything else. I recently got Rodale's Vegetable Garden Problem Solver book, and man, it's FILLED with amazing information.



Posts

: 185


Join date

: 2010-04-17


Age

: 47


Location

: Wauwatosa, WI (zone 5a)



I just wanted to share some more pictures.. it's amazing how everything has grown in 2 weeks!
7/13/2010 - Overview
[img]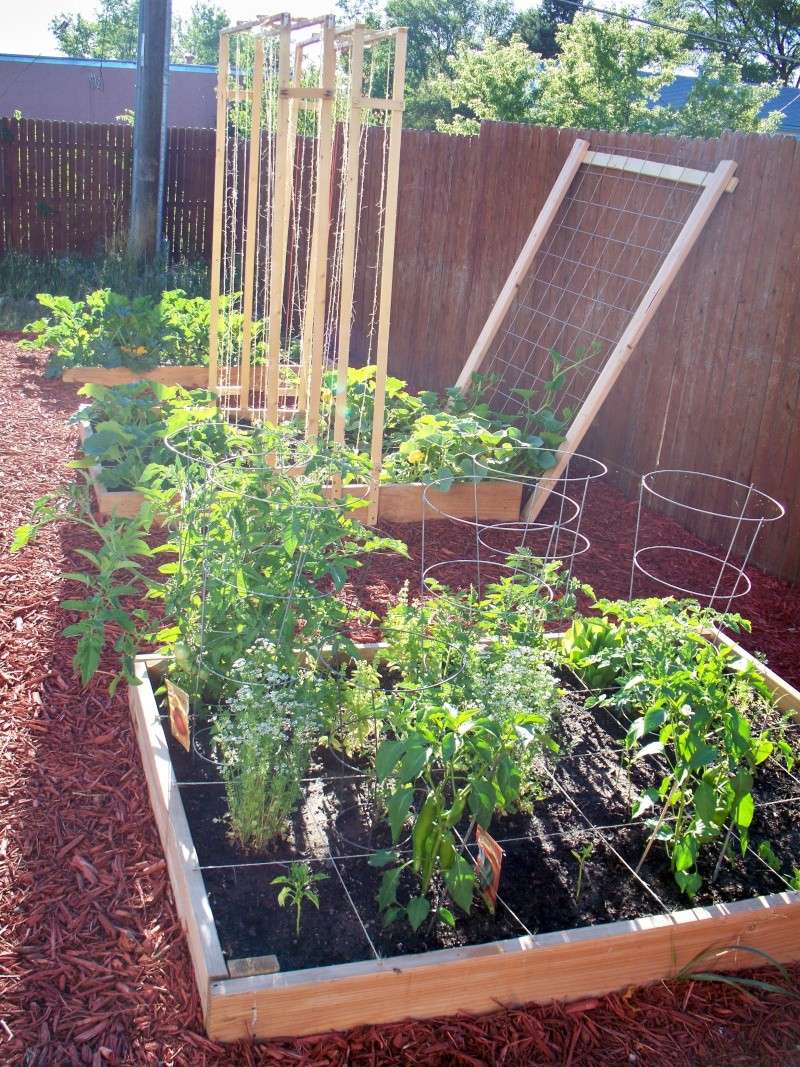 [/img]
Maters/Peppers
[img]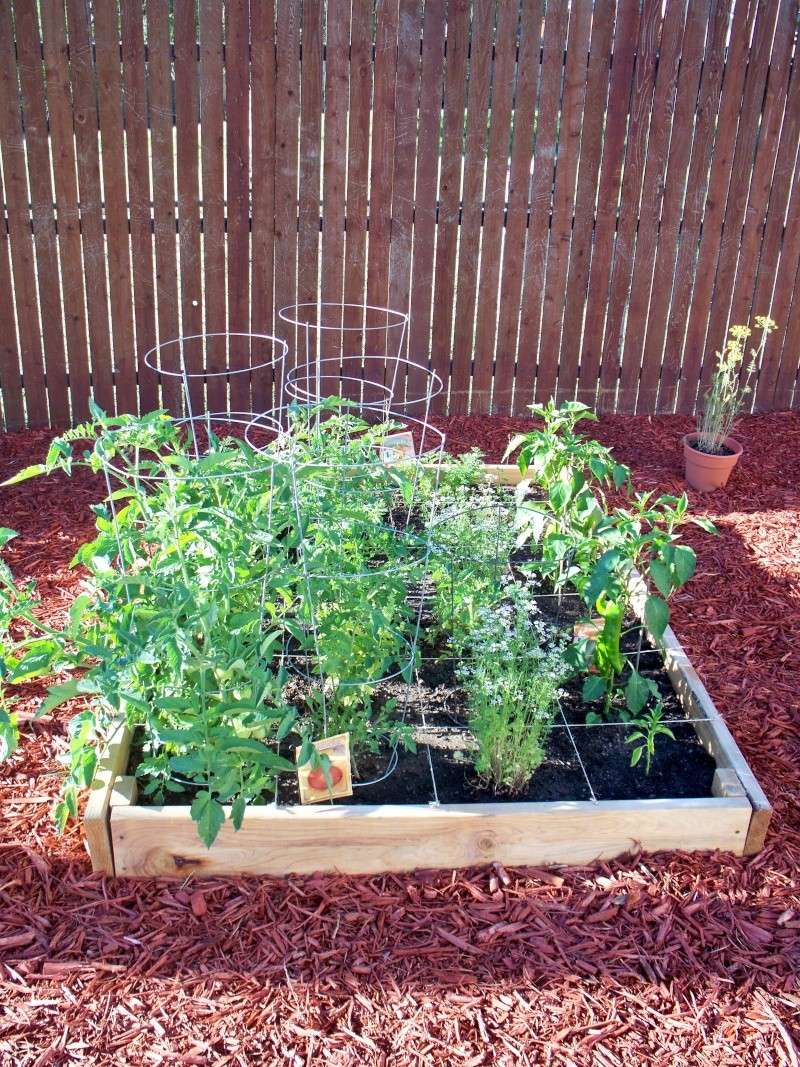 [/img]
Beans/Pumpkins
[img]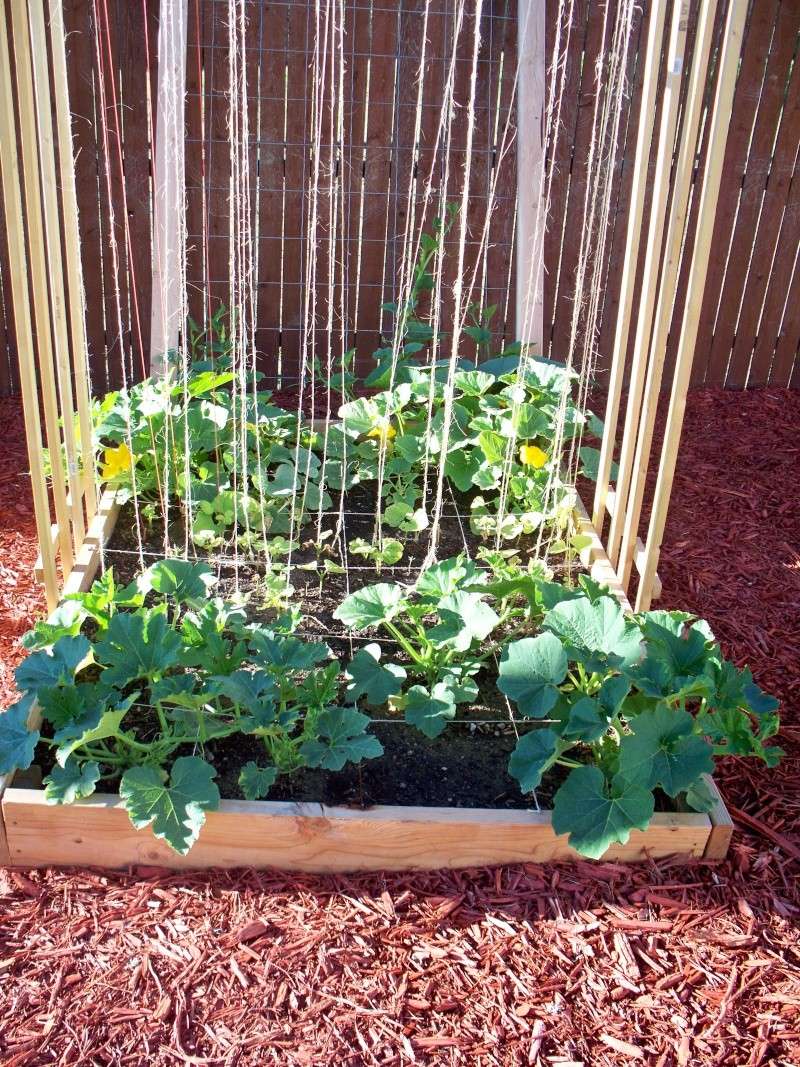 [/img]
Casper Pumpkins
[img]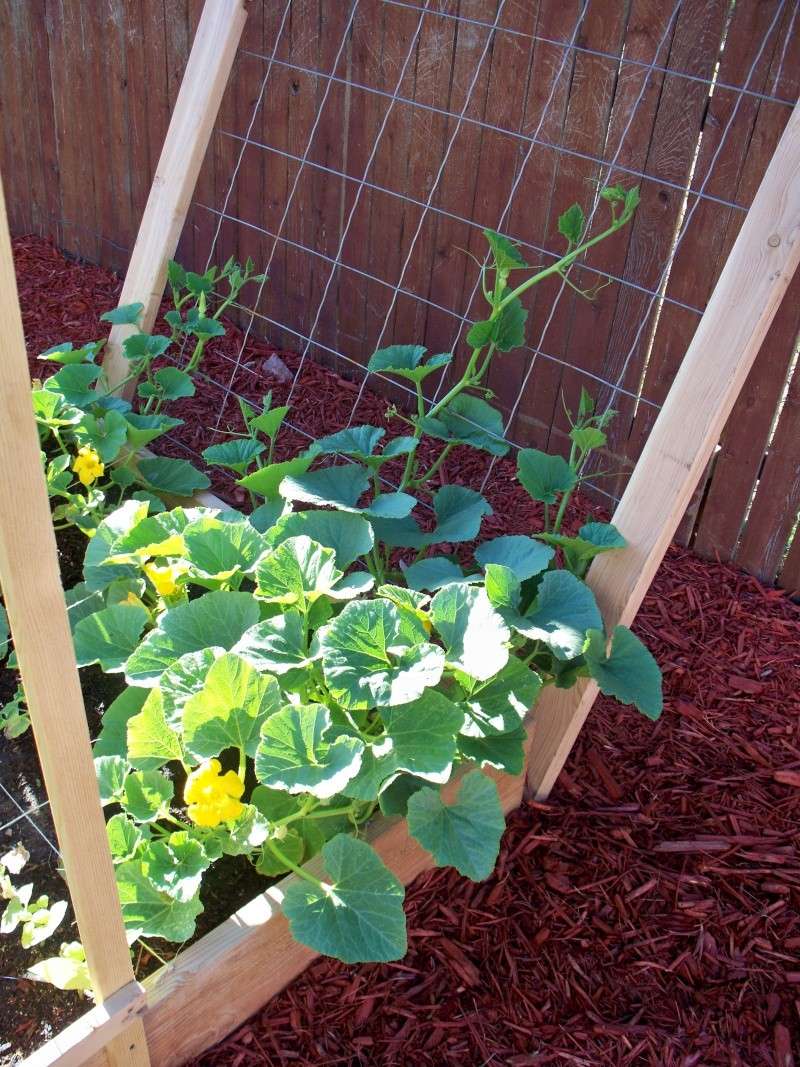 [/img]
Zucchini/Cucumbers/Lettuce ect
[img]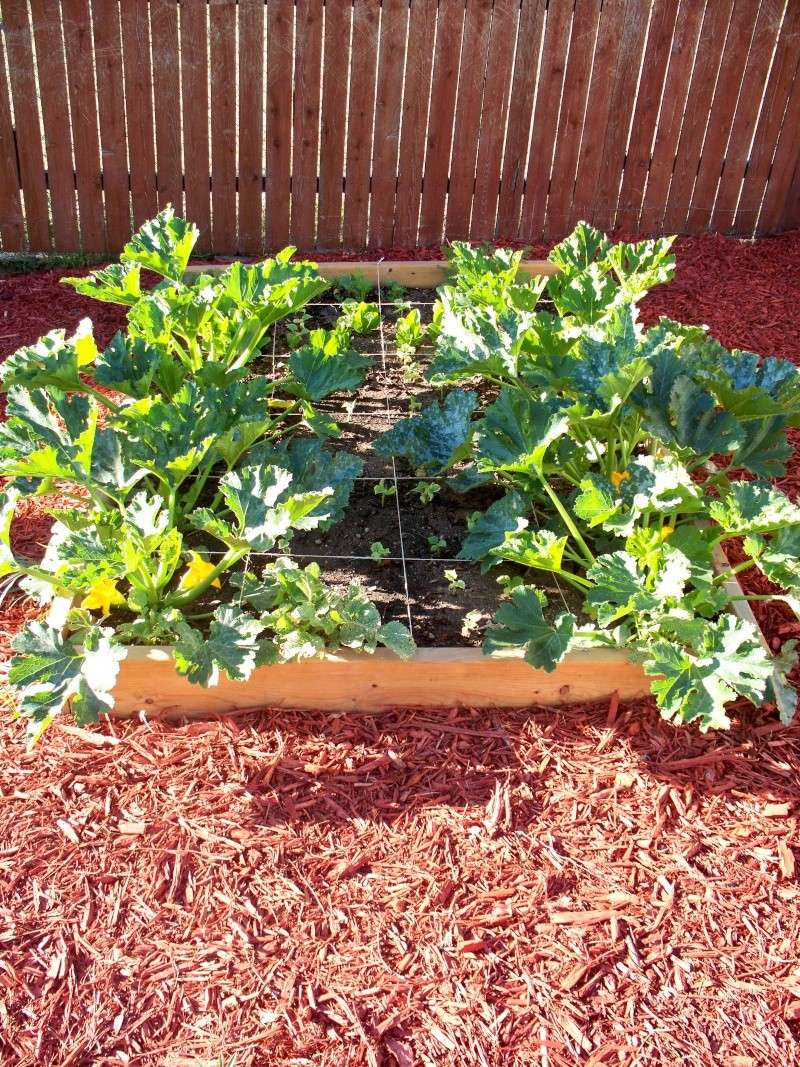 [/img]
Lettuce
[img][url=http://www.servimg.com/image_preview.php?
i=14&u=15294728]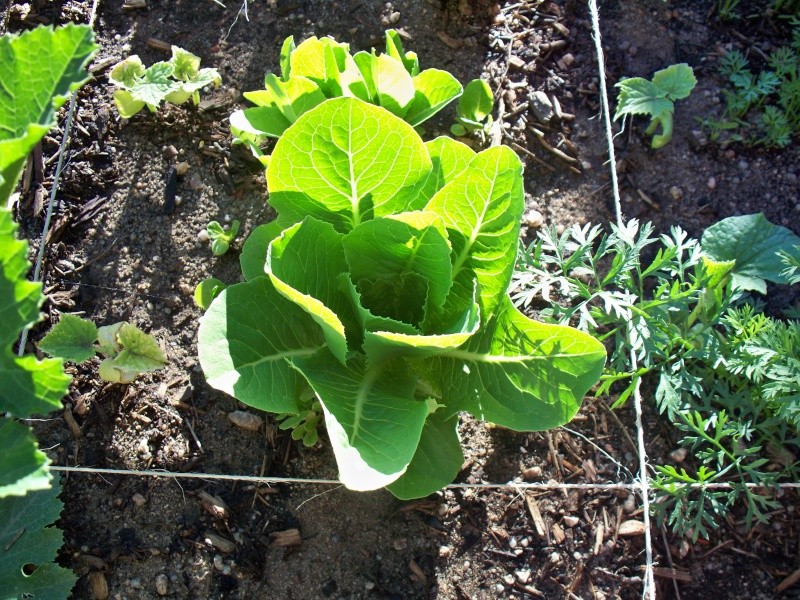 [/url][/img]
Everything looks so healthy. I hope to get some paths done by next season, I just have grass now. Thanks for sharing.



Posts

: 781


Join date

: 2010-03-02


Age

: 68


Location

: Southeast Tennessee



---
Permissions in this forum:
You
cannot
reply to topics in this forum